Watching a full project come to life has been one of the most thrilling parts of working with Studio MM. When I first joined the team, TinkerBox didn't have a name, a plan, or construction drawings—it was just an idea. Now it's our third completed project at Waterfalls Properties and the first house I've had the joy of working on from start to finish. Today, I thought I'd walk you through some of the most fun moments we've had while working on TinkerBox.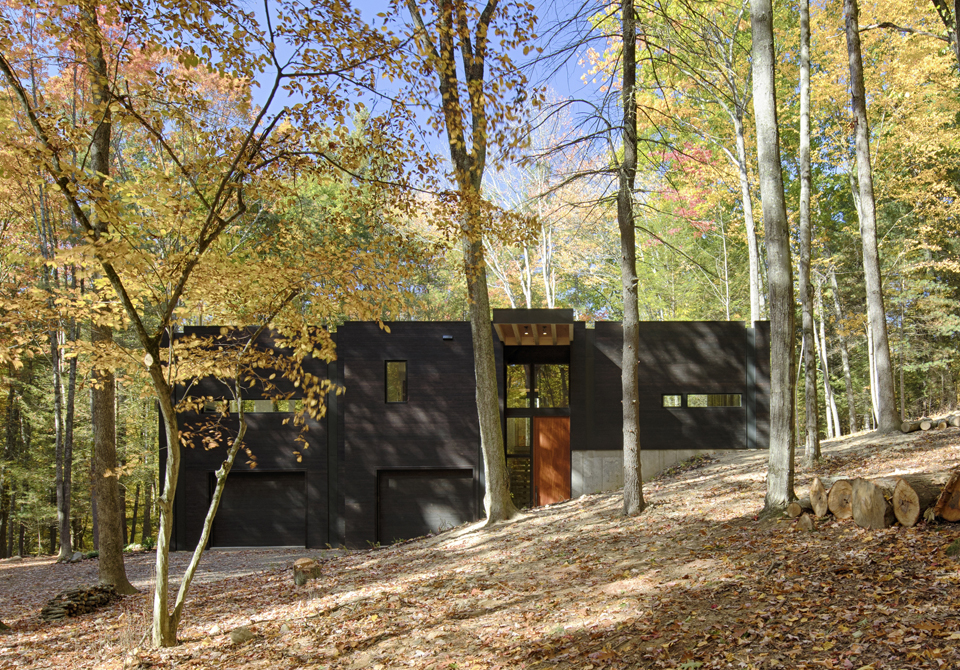 TinkerBox, Completed November 2016, Studio MM Architect
Idea Time
My first week at Studio MM, Marica was busy sketching plans for the house. She continued revising and reconsidering until the middle of October, occasionally passing it off to me for thoughts or to talk through ideas. We still work through schematic design in the same way—but as we've gotten to know each other better, the collaboration has just intensified. TinkerBox was really the first test of how well we would work together and how many ideas we could generate just passing projects back and forth. Luckily, it went really well!
Making Decisions
By the end of October, early sketches had become autocad drawings and Sketchup models. We started preliminary structural drawings, did a few renderings to decide on materials, and started researching how to make our own Shou Sugi Ban. We use Sketchup in so many ways—we start bringing plans into model form very early on, building very rough block models to give us an idea of the overall shape of a project. As we work through plans, the models develop alongside—while we all think well in plan, considering elevations and sections early on allows us to make better changes in plan. Later, we use the same models to create renderings of our projects, giving clients a better idea of what their house will look like and helping us to decide on a material palette.  Marica spent a lot of time standing next to my computer as I manipulated colors and textures in model form until we both agreed on the overall look.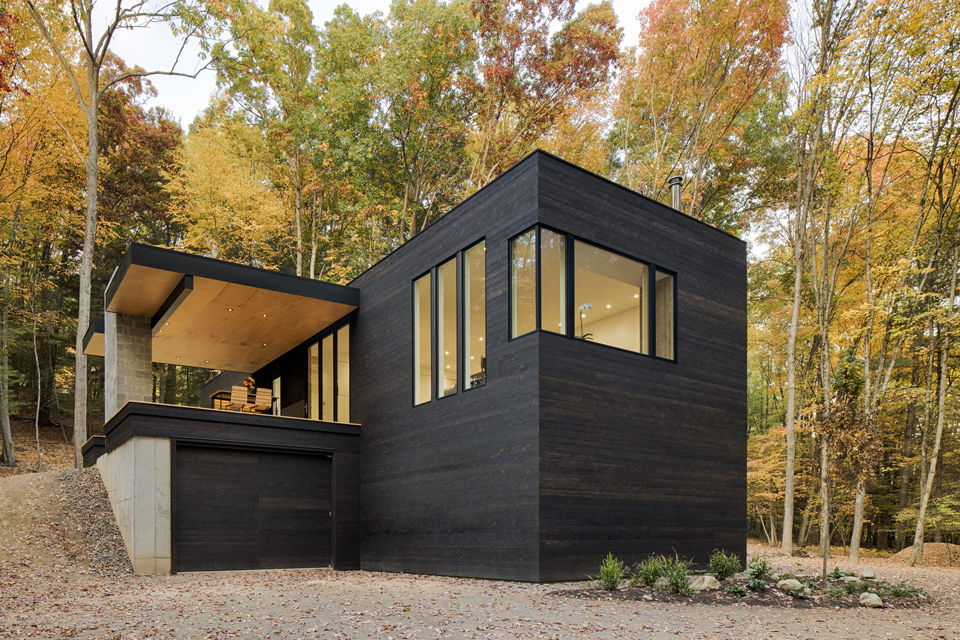 Like any architect, we love designing special moments in our projects and curating other features of the house to enhance those moments. For example, in TinkerBox, Marica knew that she wanted an expansive window seat in the living room—this became a critical consideration not only in plan, but in thinking about where other windows would be in the rest of the house. It affected the type of indoor fireplace that we installed as well as the arrangement of the living space.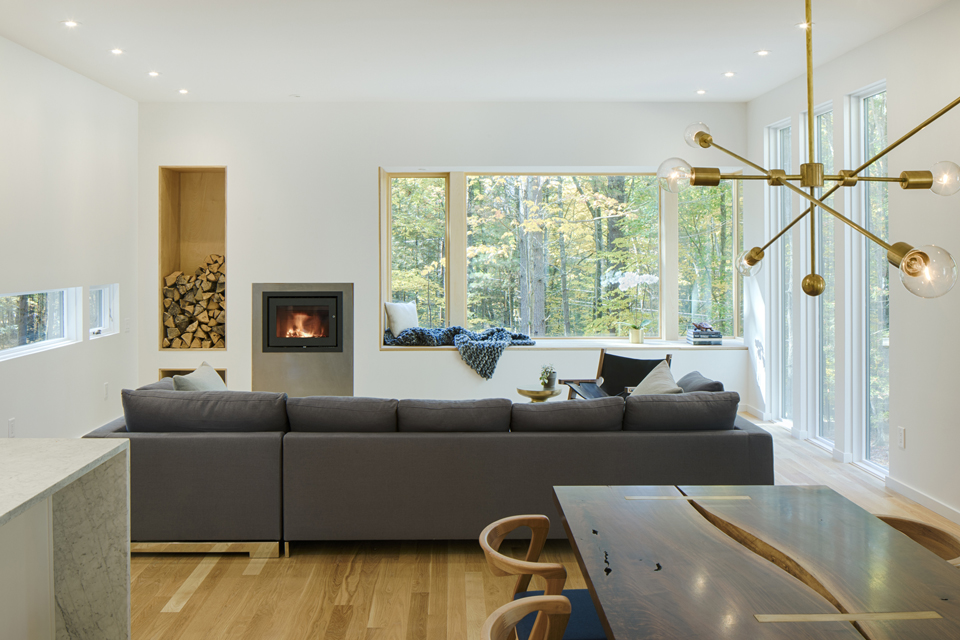 Permit Crunch Time
As we finalized materials and finishes, I began drawing my very first permit set. This is the set of drawings that we submit to the buildings department that details how the project will be built. It requires a lot of detail and careful thought about how a project comes together and I definitely needed Marica's help on this one! Since it was the first house I'd ever put together, Marica and I talked through some of the nitty-gritty: how foundations work, detailing for wood floors versus concrete, how a parapet roof has to slope for drainage, etc. Watching large scale ideas about a house get translated into the fine details is thrilling—and ultimately, what will make a good project great.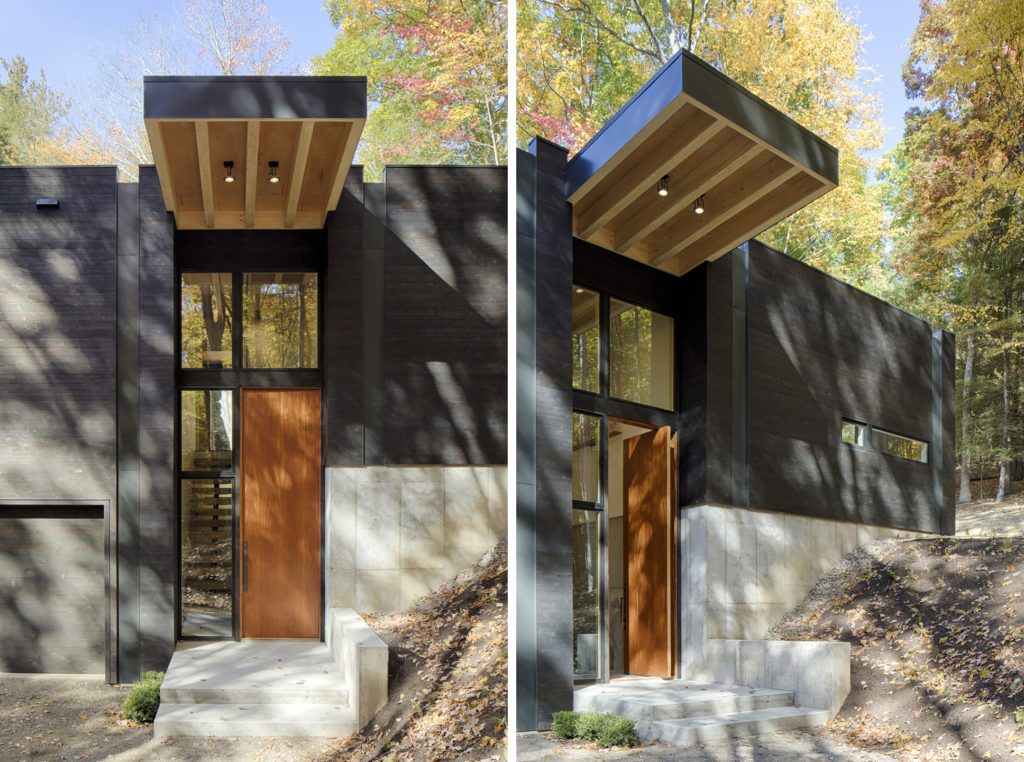 Playing the Name Game
Up to this point, we had referred to the project as "Garage House", but none of us was particularly in love with the phrase. We wracked our brains to come up with a new name, but even after writing a project description and puzzling it over, we were stuck. Yet all was not lost—we have a great network of friends and followers that could help us out. After getting more than 100 playful responses to our help us name a house campaign, we were finally inspired. TinkerBox had a name.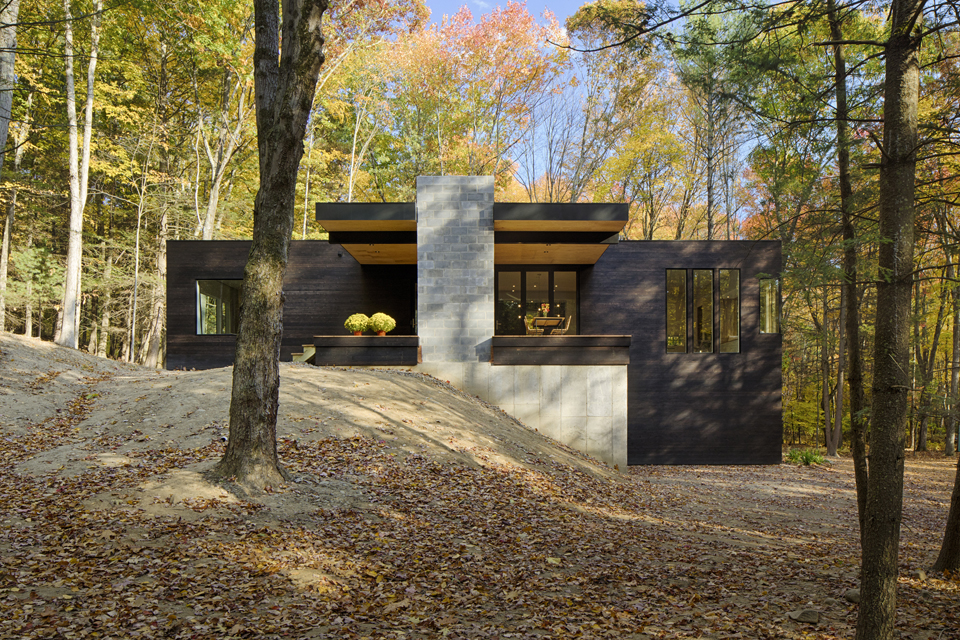 Getting in the Ground
We knew we had to finalize plans quickly if we wanted to get our foundation in before winter set in and the ground froze. Thankfully, things went well and after getting our permit, we were off! We broke ground in December, and the best part of the experience began: seeing what we had put on paper come to life onsite. We were incredibly lucky with the winter weather—it was unprecedentedly warm, which might not be ideal for the upstate snow bunnies, but made us very happy. By January, we were ready to pour the foundation.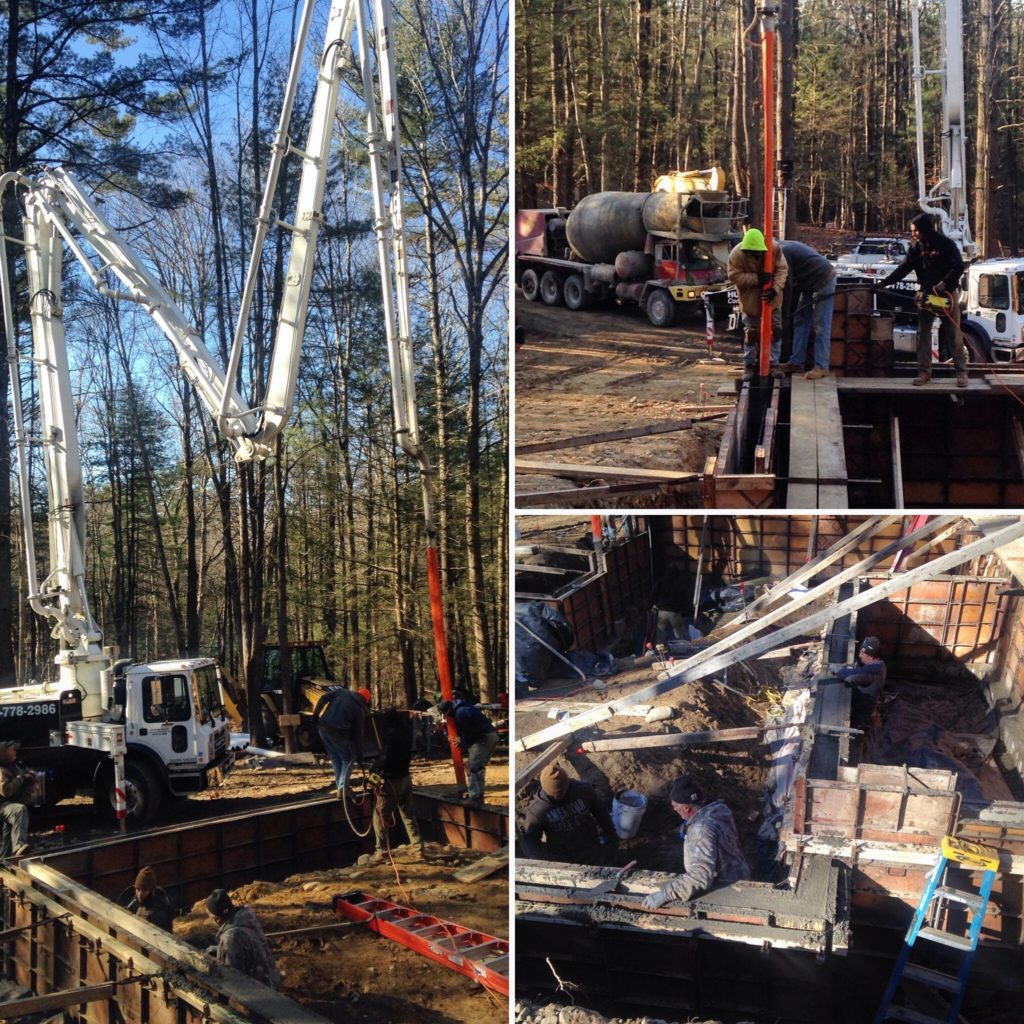 Concrete pouring day was one of my favorite moments in building this house. Marica and I headed up very early in the morning to catch the pour in action. Watching the guys navigate all of the formwork while paying such close attention to how the concrete was filling cracks and settling along the top gave me a new appreciation for all of the people who help our projects come to life. Each and every one of them has such a devotion to their craft and without their expertise our dreams (of both large scale Tonka trucks and modern homes) would never come to life.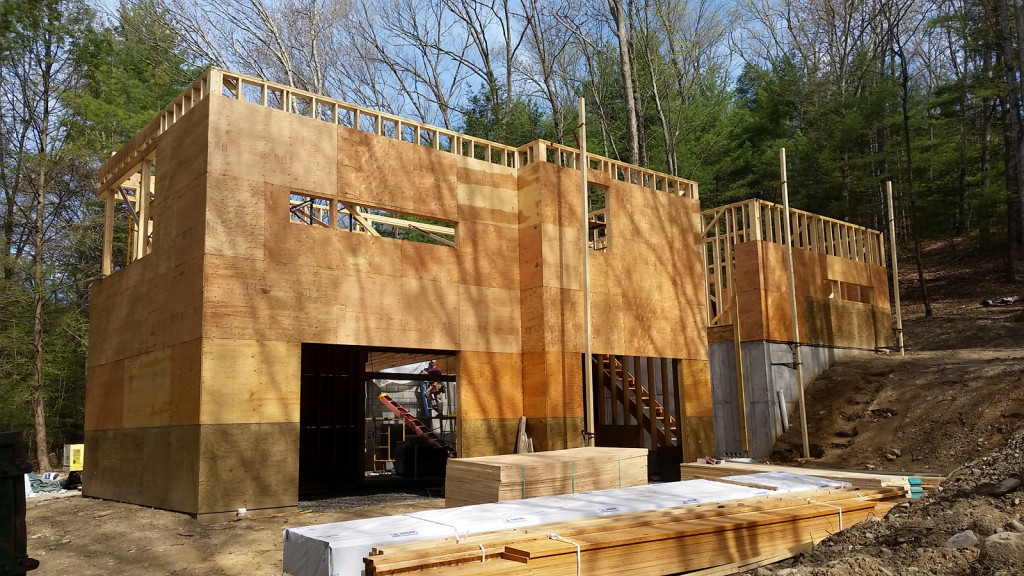 Craft Finish
The rest of the construction process was a similar experience. Our contractors, Tim and Rich, work tirelessly and flawlessly to execute our vision. Watching framing go up, John (who joined us just shortly after the foundation had set) commented that he had rarely seen such plumb and perfect framing. We all continued to admire their detail work throughout the rest of the project.
About three weeks after framing began, siding was delivered and Marica began her adventures in Shou Sugi Ban. As it turns out, houses need a lot of siding and this process was definitely a commitment. It was great fun to come into the office on Monday mornings and hear about new discoveries or to watch new clips of their work over the weekend.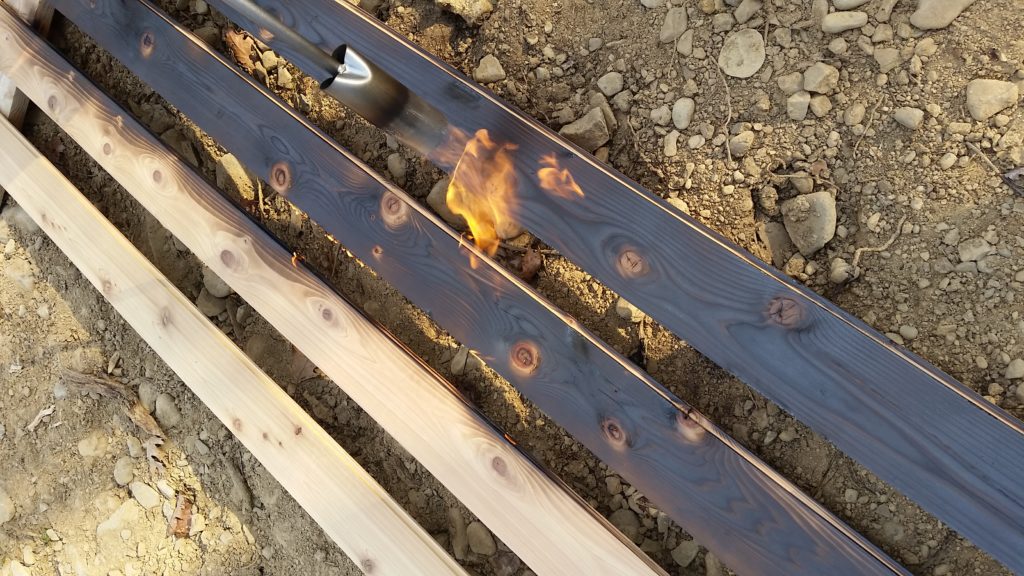 Interior Magic
As the house began taking shape, Marica and I began to think about our own finishing touches—moving towards interior design. We always plan furniture layouts when designing our houses, but with TinkerBox we were responsible for selecting specific pieces and materials. We certainly weren't short on ideas.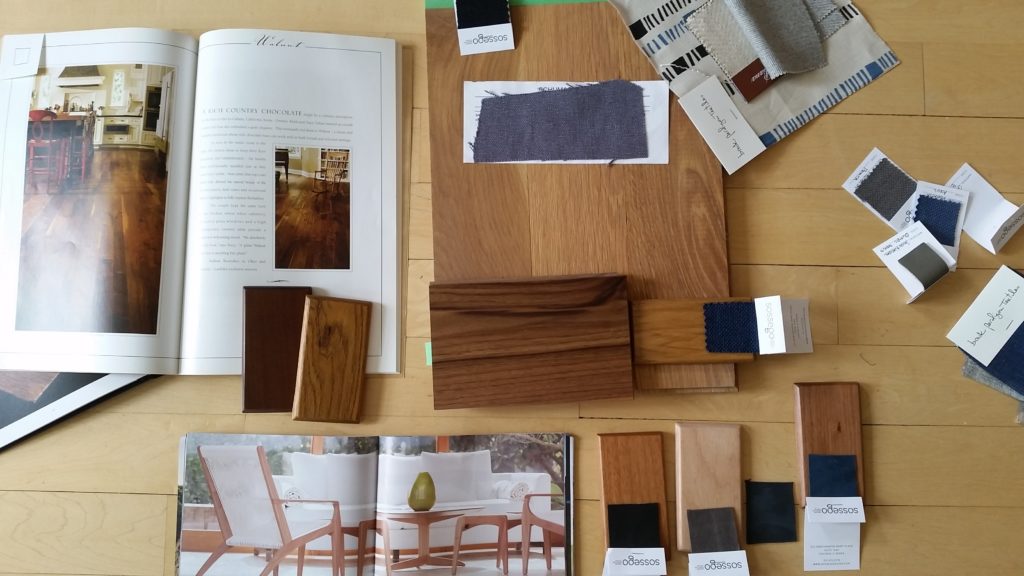 The whole studio got involved in the fun—we took a visit to the Architecture and Design building in NYC and worked together to assemble our own light during our end-of-summer offsite. Marica spent time designing her own table and collaborated with furniture designer Elijah Leed to do a phenomenal job constructing it, while I helped her pick fabrics and materials for chairs, couches and pillows. In September, we truly embraced the handcrafted spirit of the house and got our hands dirty spending a day indigo dip-dyeing our own curtains that give the master bedroom just a pop of color.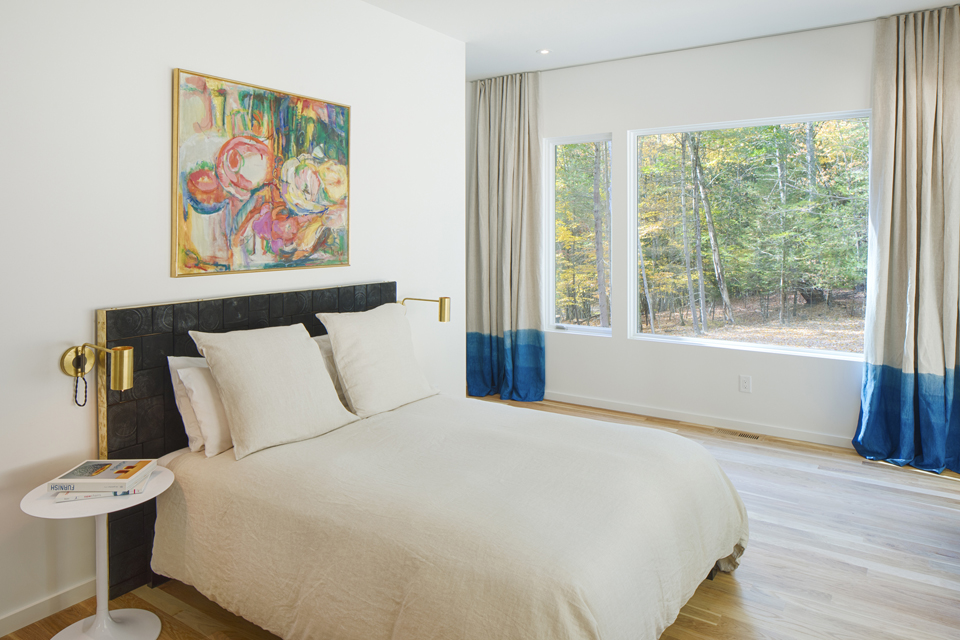 Finished Product
This October, we finally held our open house and invited the wildly talented Brad Feinknopf to photograph the project. We couldn't be happier with the results and are so excited to finally share them online! TinkerBox is truly the most collaborative project that I've ever been a part of. From day one, so many different artisans and craftsmen have had a hand in the project, and we've had so much fun experimenting and learning from them and from each other.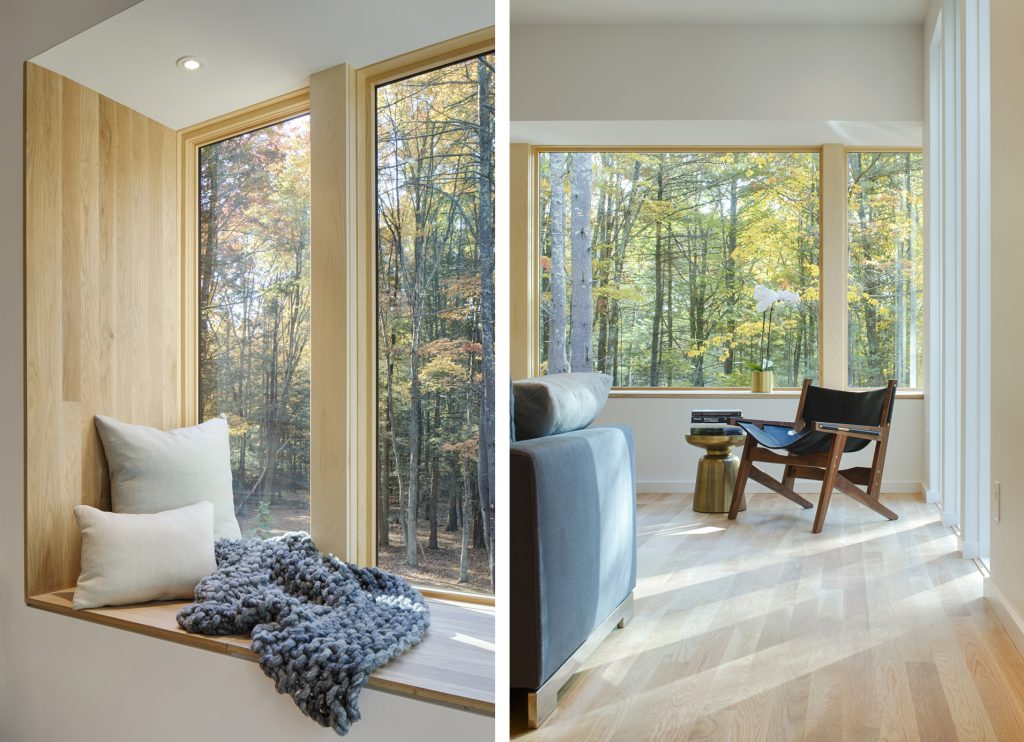 This post was written by Marisa Kaugars.
6 Comments