Design Development Phase – Part 2 of 2
As the name suggests, during the Design Development (DD) Phase we develop the design of the project further. We try to determine selections for all materials and finishes, both interior and exterior, during this phase. Our goal is to know all of the answers- and therefore all of the costs associated – before we start construction. Beyond merely the cost of the material or fixture, the specifications – such as size and installation requirements, are also important to consider. Different materials or fixtures require slightly different design details. Making these decisions early in the design process will assure our clients can be confident in the cost of the project before we move forward.
In our last What To Expect post we discussed Part 1 of the DD Phase – Exterior Design. Today's post will focus on what to expect from your architect as far as interior design. I am often asked if we design the interiors of our projects as well. Yes of course! Architecture goes well beyond merely designing the exterior walls.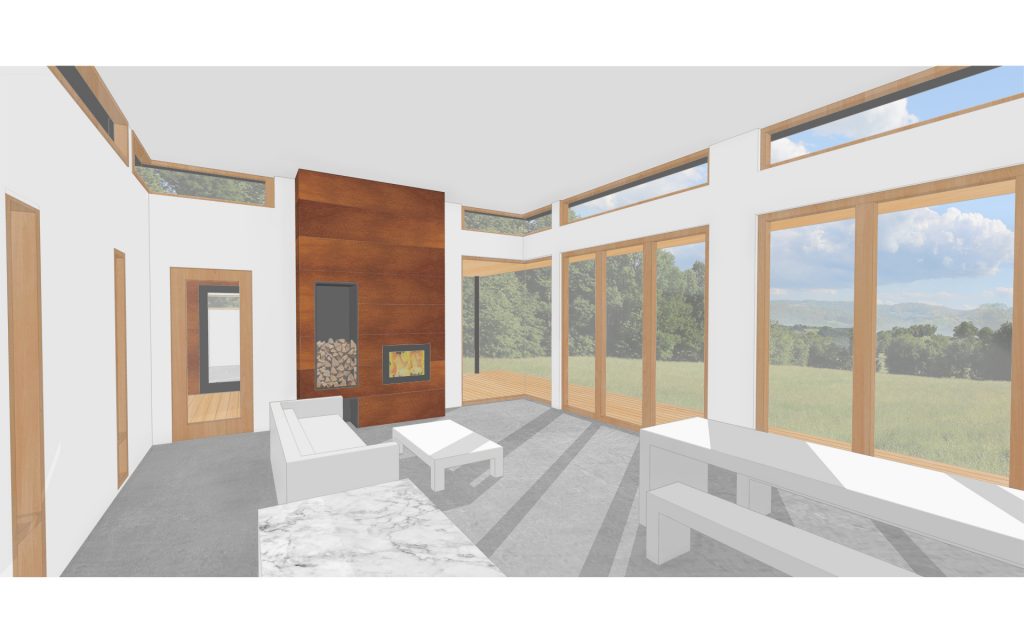 Design Development : Interior Design Selections
Design Development Phase is the time when we ask our clients to do a little homework.  We create a Final Selections Form which is a list of all finish selections that need to be made in the home.  This form includes items like kitchen and bathroom finishes and fixtures, appliances, light fixtures for each room, door handles and so on.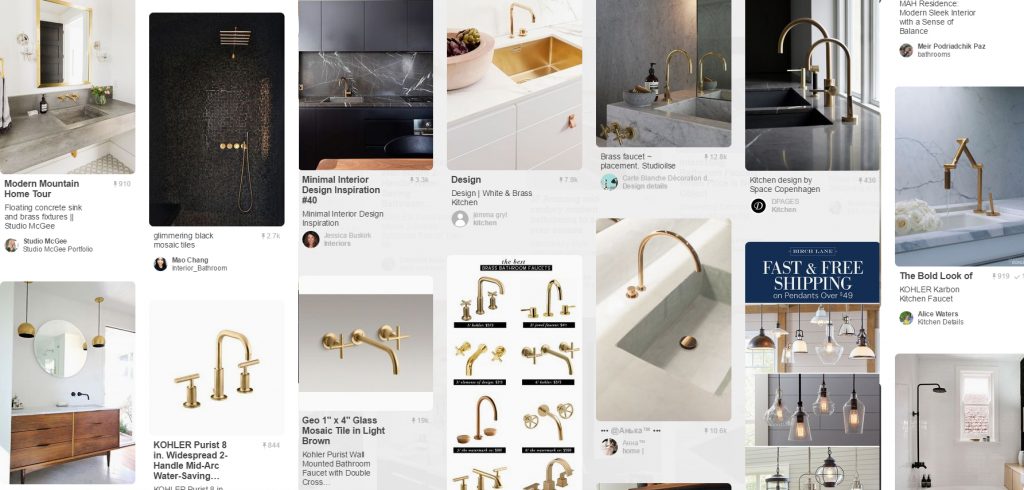 We have many clients who prefer to select fixtures and finishes on their own. Some people know exactly what they want and others just love looking. I do find it helpful when clients do some looking on their own, at least for reference between one faucet and another – the cost difference can be unbelievable if you don't know what you're getting into.
For a few clients the task of finding the perfect faucet or tile and filling in the information on our spreadsheet is not much fun so, of course, we are happy to help!  We provide a visual guide for reference with the Final Selections Form, and we are available for interior design services for all of our projects.  We are very familiar with finding beautiful products for the right price and have completed 100% of the interior design for most of our houses to date.  It is a part of the project where we love to be involved.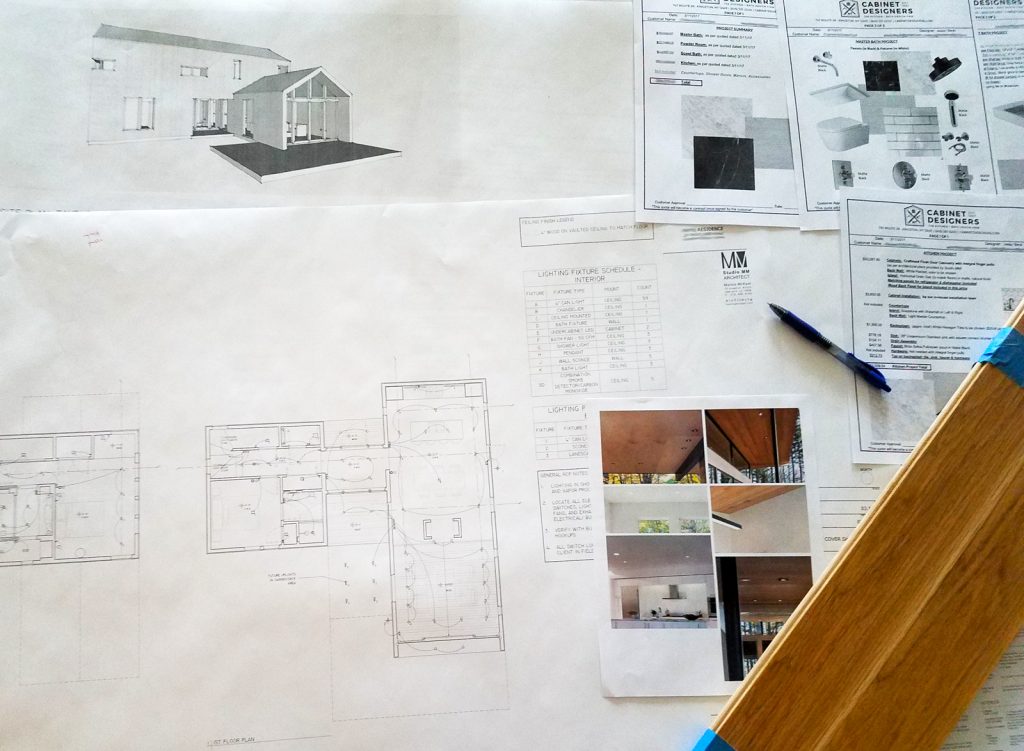 We have a lot of fun in these DD meetings. We end up talking about everyday life in the new home – things like where you're going to put your silverware and glasses in the kitchen cabinets and which lights need to be controlled by the front door. DD = down to the details.  Our clients seem to get very excited during this phase – spreadsheet or not – because they can see their house "getting very real."
Of the 2 projects we've been following in this current What To Expect series – Bully Hill House and Chalet Perche – one gets a gold star for completing homework before it was even due! (This is rare and worth a mention! 🙂 ) Both clients (for both projects) have made super selections. Again, very different, and we are loving the modern aesthetic, perfectly selected for each home!
No Comments