Now that Summer is officially over – though it still seems to be going strong here in New York – we can all look forward to the cool crisp evenings of Fall, and dream about spending them around one of the fantastic fireplaces below…
5 Modern Outdoor Fireplaces – design inspiration for Fall:
Some are nestled into the side of the house. Some create a freestanding sculptural element. All of these modern outdoor fireplaces provide a fancy focus for gathering as well as a cozy warmth for those cool evenings outdoors…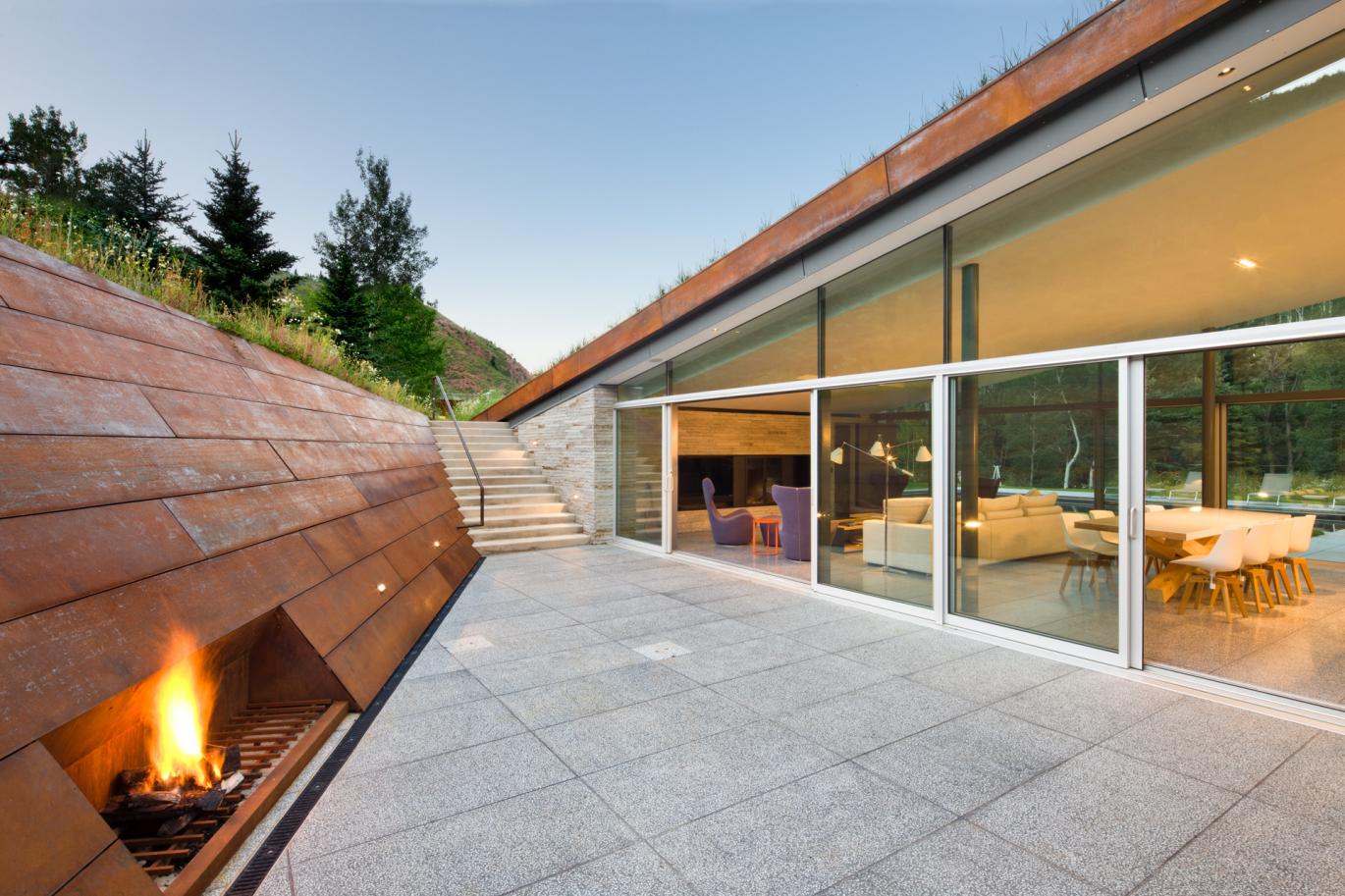 House in the Mountains by Gluck+, photography by Steve Mundinger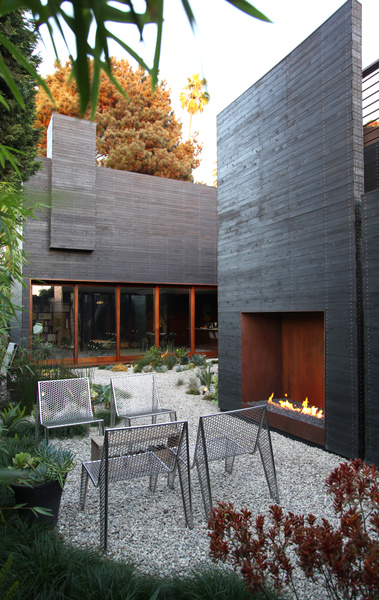 Dwell Home by Sebastian Mariscal
"In this series, Sebastian Mariscal designs a home in Venice, California, that brings the outside in. We track the project from start to finish…" (See more on the Dwell home series here.)
The fireplace is from Spark Modern Fires.
photography: Michael Sylvester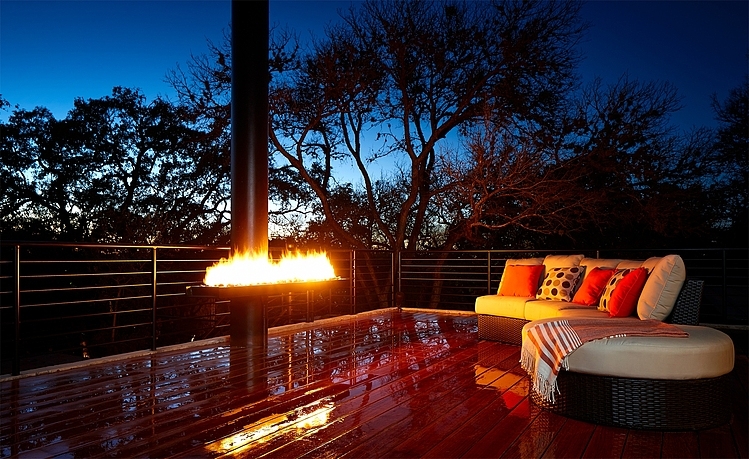 Green Lantern House by John Grable Architects, photography: Dror Baldinger AIA & John J. Grable Architects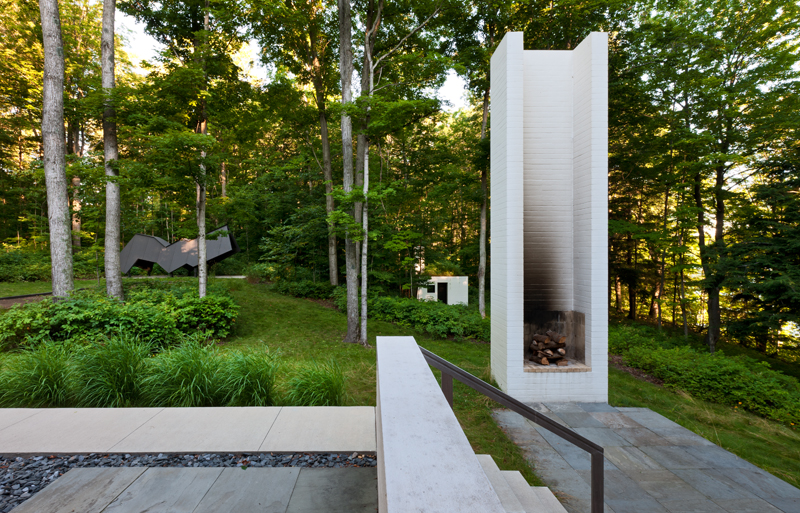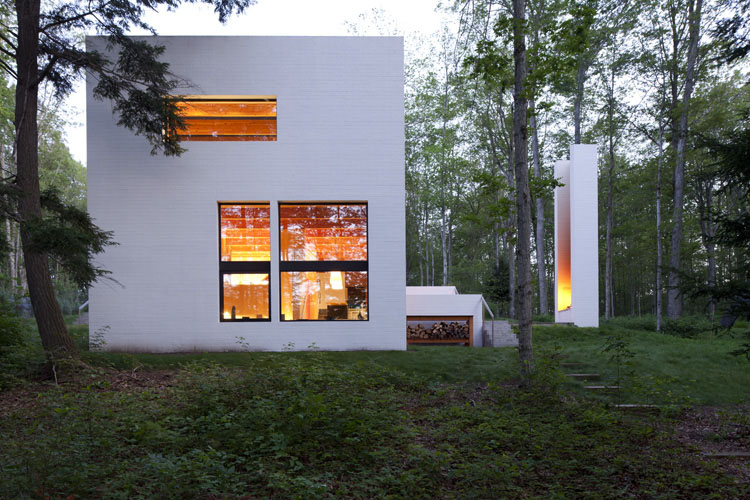 Yingst Retreat by Salmela Architect, photos ©paul crosby, peter bastianelli-kerze, undine prohl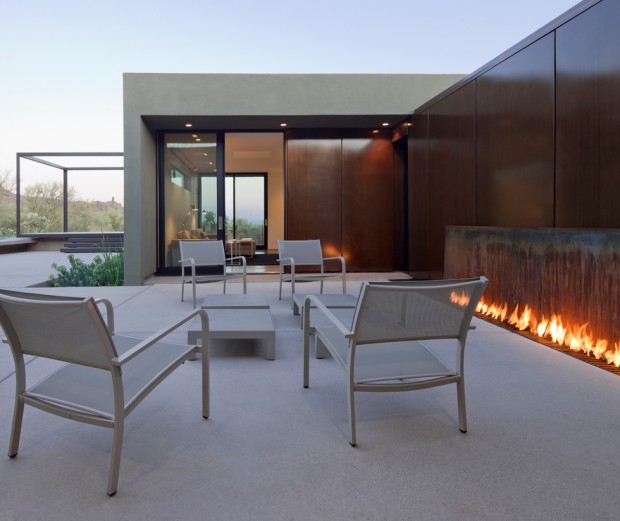 Levin Residence by Ibarra Rosano Design Architects, photography: Bill Timmerman