Studio MM is celebrating 5 years! We are very proud of all that we've accomplished over the last 5 years and are looking forward to moving even more mountains in the years to come!
Thanks to our friends and fans for all of your encouragement and support! We couldn't have done it without you!! And the biggest THANK YOU of all to our clients for putting their trust in our firm. We really couldn't have done it without YOU! 🙂
Celebrating 5!
Each day this week on various social media we've shared stories and little known facts about our studio and our team, and the responses have been a lot of fun! I had asked our team for suggestions on what we should do this week, and they came back with so many great ideas! …Taking the time to consider all of their lists of 5's was actually a great exercise for me – who we are, how we work, and why we do what we do is the most important part of Studio MM. I am so excited that our team is growing, and I cannot wait to see what exciting things we get into in the next 5 years!! Cheers!
5 Little Known Facts about Studio MM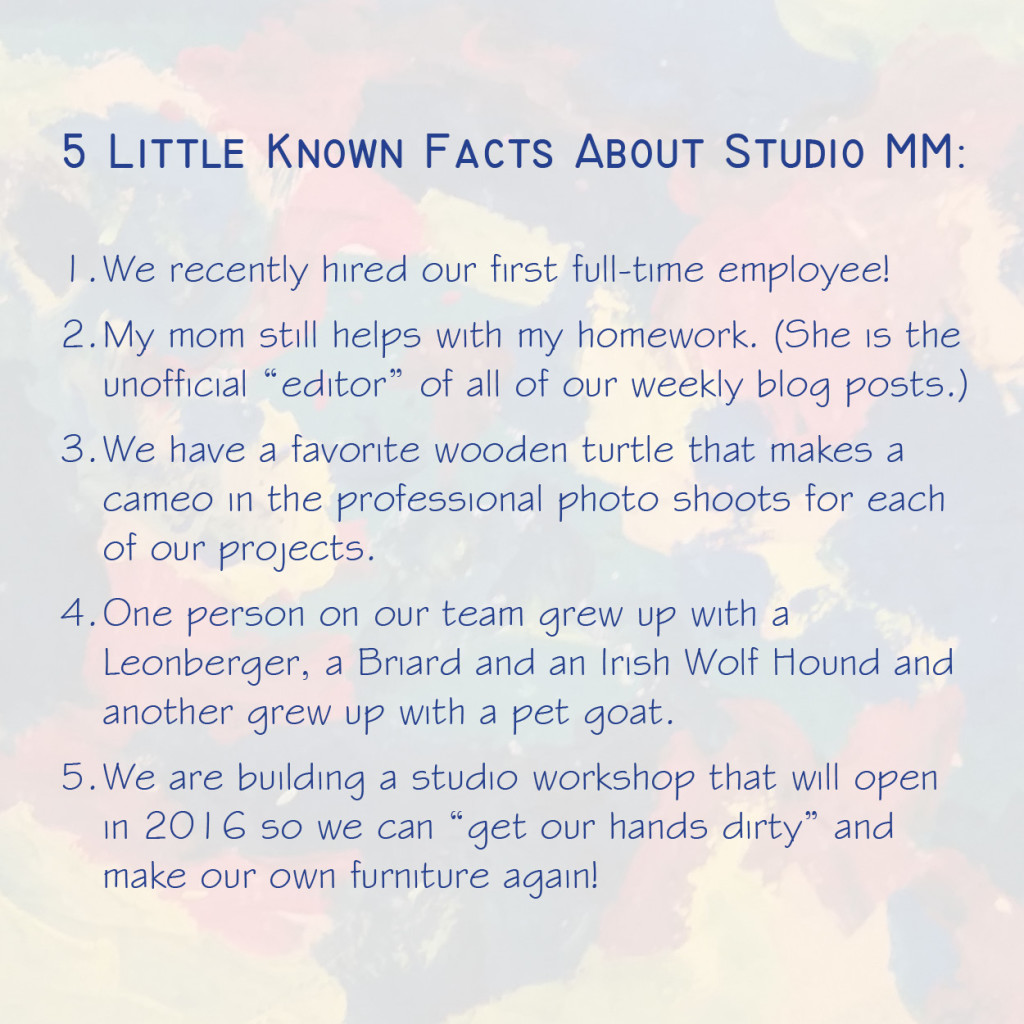 5 Favorite Things about Working with Clients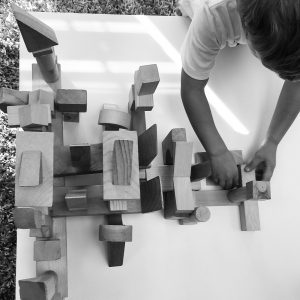 1. My most favorite has to be when the 5 year old son of one of our clients climbed up next to me during one of our early design meetings, put his arm around me, and listened (very excitedly) while his parents explained where his room would be…
2. Second favorite client moment was watching as 2 of my clients "acted out" where and how they'd use their home once it was renovated – one standing with his back to us in his existing hallway acting as if he was cooking in his future kitchen, talking to his wife in their future living room…
3. One of my favorite moments that seems to happen on every project is seeing the huge smile on my clients' faces when they walk into their home under construction and see something new installed. It's like a kid on Christmas morning every time!
4. As residential architects, we get to learn about exciting life events or fun surprises before everyone else.. and sometimes we get to design them in without the other half of the client knowing!… (usually that's more of the fun surprises part than the life events part!)
5. Best part about working with clients is that there is always a new challenge… Seriously, I've done a few projects where I was my own client, and I actually prefer working with others – it is much more fun and definitely more rewarding!
5 Favorite Elements to Design in a Home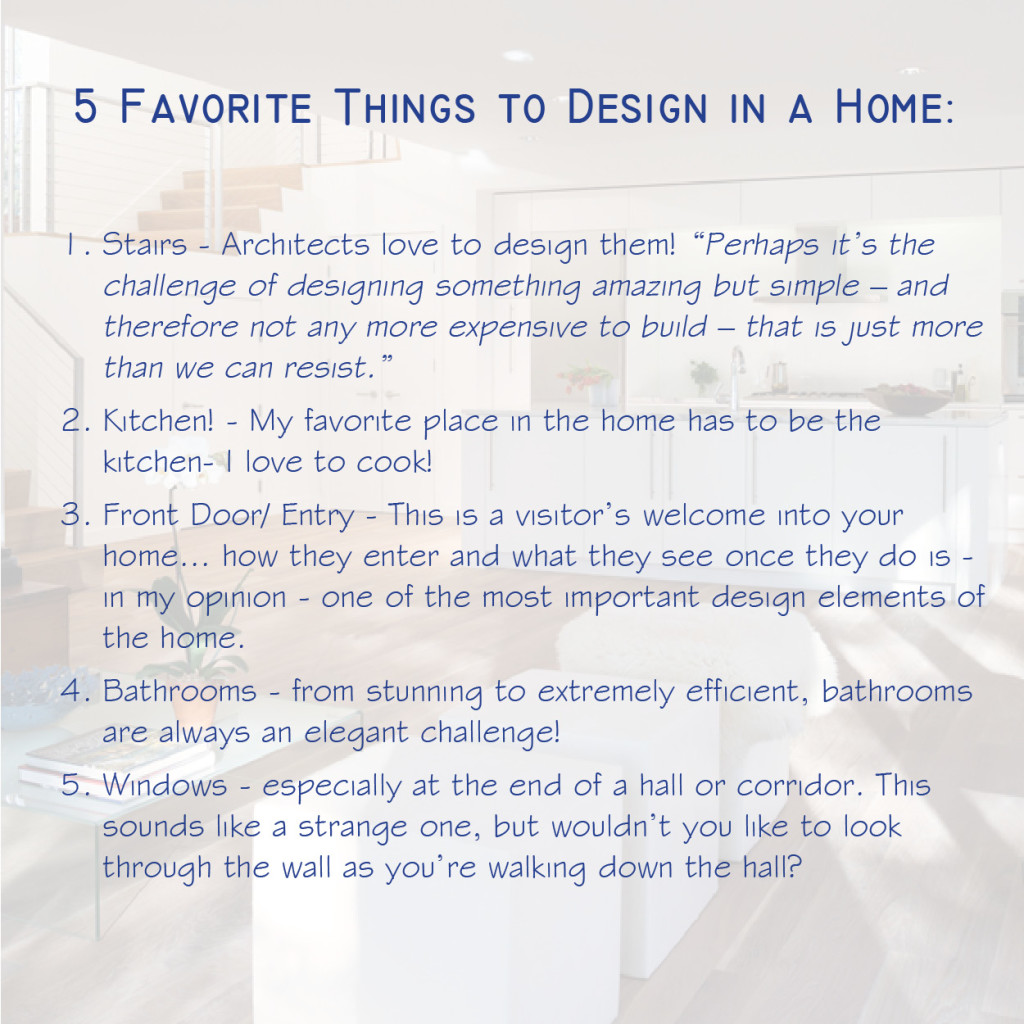 Thursday's 5 was updating our projects and presence around the media + marketing world: (Facebook, Google+ Collections..)

and….Day 5 – the most fun of all!
We celebrated with friends after work yesterday, and in preparation… let's just say this is what happens when you let architects loose with cameras and cake!

Happy Birthday Studio MM from Studio MM on Vimeo.
Any ol' architect can make a model out of chipboard… I promise our scraps were much more tasty! Cheers!
2 Comments