Architects love to show off their glossy photos…. I too start my website with a large, beautiful image showing off a past residential project of which I am very proud. The photograph is one of my favorites. I know people get excited about it when they see it.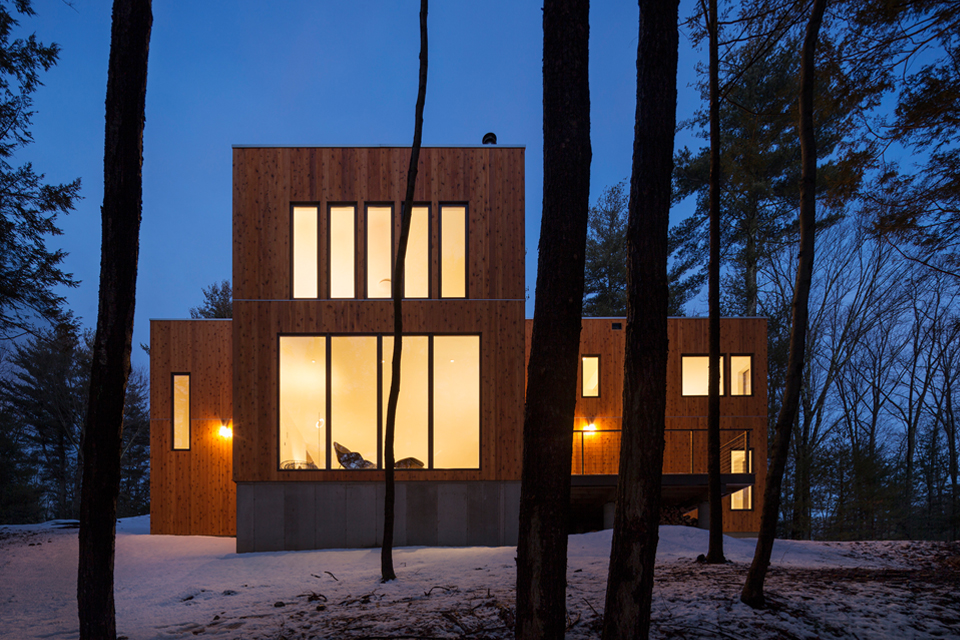 Creek House by Studio MM
Architecture in the Real World is about a lot more than that photograph. There is a lot of "behind the scenes" work and a lot of love that goes into it. But I think the photo represents more than just a project…. For many of my clients that photo represents a dream.
I had one of the best meetings I've ever had just a couple weeks ago. All in all the project will probably take a total of 3 hours of my time, but the reward is already worth far more than that.
The heartfelt email request I received from the client told me this was going to be a special project from the start. It was from a woman who wanted to do a small renovation to her family's home. But the email also began to tell the story of what home meant to her… She explained in our conversation that the house first belonged to her grandparents – they built the home in 1954 when they moved to the neighborhood – and her family had lived there ever since. She grew up in this home and it was clear that altering the house from its original design was a decision they did not consider lightly. Though minor, changing their home from "the way it had always been" was a big deal.
This, to me, is the "real world of architecture." Architects bring value, experience and knowledge. I was honored to meet with her family, and excited to discuss ways "to bring the family more together" with this change in their home. She tells a far better story about her family and their history than I (and I'm hopeful that she will share it with us here on the blog one day) but the important part for me was that they put their trust in me with something that is so very special to them.
Architecture is not about a glossy photo. It's about heart and passion and making a difference in people's lives.
Today's post was part of our monthly #ArchiTalks series… Bob Borson from Life of an Architect selects the subject and asks a group of us architects who write a blog to join in. We all post on the same day at the same time…just to keep things interesting. The subject for this month is sure to do just that. Enjoy!
Bob Borson – Life of an Architect (@Bobborson) "Architecture in the Real World…sorta"
Jeff Echols – Architect of the Internet (@jeff_echols) "What is the Real World: Architecture in the Real World"
Mark R. LePage – Entrepreneur Architect (@EntreArchitect) "The HGTV Effect.."
Lee Calisti – Lee CALISTI architecture+design (@leecalisti) "Architecture in the Real World"
Michele Grace Hottel – Michele Grace Hottel, Architect  "Architecture in the Real World"
Meghana Joshi – IRA Consultants, LLC (@MeghanaIRA) "Architecture in the Real World"
Stephen Ramos – BUILDINGS ARE COOL (@sramos_BAC) "Architecture in the Real World"
Lora Teagarden – L2Design, LLC (@L2DesignLLC) "Architecture: It's a human thing"
Matthew Stanfield – FIELD 9 Architecture (@FIELD9arch) "Welcome to the Architecture of the Real"
Michael Riscica – Young Architect (@YoungArchitxPDX) "Architecture in the Real World"
Tara Imani – Indigo Architect (@Parthenon1) "Architecture in the Real World"
Nicholas Renard – dig Architecture (@dig-arch) "Keep on Architect'n in the Real World"
Andrew Hawkins – Hawkins Architecture, Inc (@hawkinsarch) "Here in the Real World"
Jonathan Brown – Proto-Architecture (@mondo_tiki_man) "Architecture in the Real World"
Jeremiah Russell, AIA – ROGUE Architecture (@rogue_architect) "architecture in the real world: #architalks"
Brian Paletz – The Emerging Architect (@bpaletz) "Architecture in the Real World"
********
11 Comments