Today's post is a guest post written by Marisa Kaugars AND is part of the ArchiTalks series in which Bob Borson of Life of an Architect selects a theme, and a bunch of us architects (who also write a blog) post on the same day at the same time… This month our theme is Summer.
You can find out more about Marisa in the Our Team section of our Studio page. One of the goals she set for this year is that she wanted to write more…. I am thrilled to be able to share the blogging responsibilities with our team so our readers can get a better sense of our studio as a whole. Very happy to say that you'll hear much more from Marisa in the future! Enjoy!
Reminiscing About Summers Past 
For me, the word summer has always been synonymous with fun. I grew up in Michigan, where winters were always cold and snowy, and while I could never get enough of the igloo-building and sledding adventures, summer was always a welcome respite from the cold. Beach volleyball, backyard games of soccer, road trips, and fresh garden vegetables on the grill—those were the staples. Now I live in the great concrete jungle of New York, and while just as sunny, summer has been more about the soupy humidity and the masses of tourists that flock to Manhattan than about fun. Recently, I've been thinking about how to put a new spin on summer here—new home, new attitude needed.
Reflecting on Goals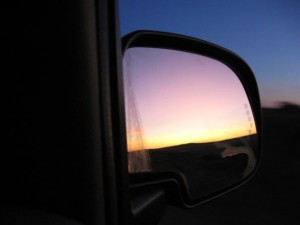 Perhaps summer is now more about taking time to reflect on where I was at the beginning of the year and how to make progress towards where I want to be. I've always hated New Year's resolutions because too often they become clichéd ideas about self-improvement, but I took a leap this year and established some goals for myself that seemed achievable but challenging. Some are going well, others not so much. I promised myself I would read 75 books this year—I've made it to 30, but according to a brief analysis, that's 11 books behind schedule…I have some reading to do! I also said that I would write more…well, here I am.
At Studio MM, we also made some team goals. Our number one objective was to be more efficient—and we've definitely made huge strides in that direction. We've put new workflow systems in place to be more consistent in how we work. We've considered how to make project management work for both us and our clients and employed some new communication tools to help us do so. We've hired a fourth member of our team and have begun to determine our collective and individual strengths and weaknesses. Of course, we still have things to improve and work on, but I'm pretty proud of how much we've accomplished in just half a year!
Recharging Our Batteries
Summer is now also about recharging our batteries. We'll be taking another offsite in August, which will give us a chance to reevaluate our accomplishments and set up new benchmarks for the remainder of the year. It will also be our first off site with all four member of Studio MM, giving us an opportunity to connect and reconnect with our work and each other. Hopefully it'll help give us the same sort of momentum as our offsite at the beginning of the year did! Of course, recharging has to happen in our personal lives as well—each of us is taking a bit of time off to explore a new part of the world or relax in the comforts of favorite haunts. We're scoping out the architectural marvels of Europe, relaxing on beaches in Florida, exploring Icelandic fjords, and taking time for ourselves on yoga retreats. All of these adventures will help us come back to work refreshed and re-inspired.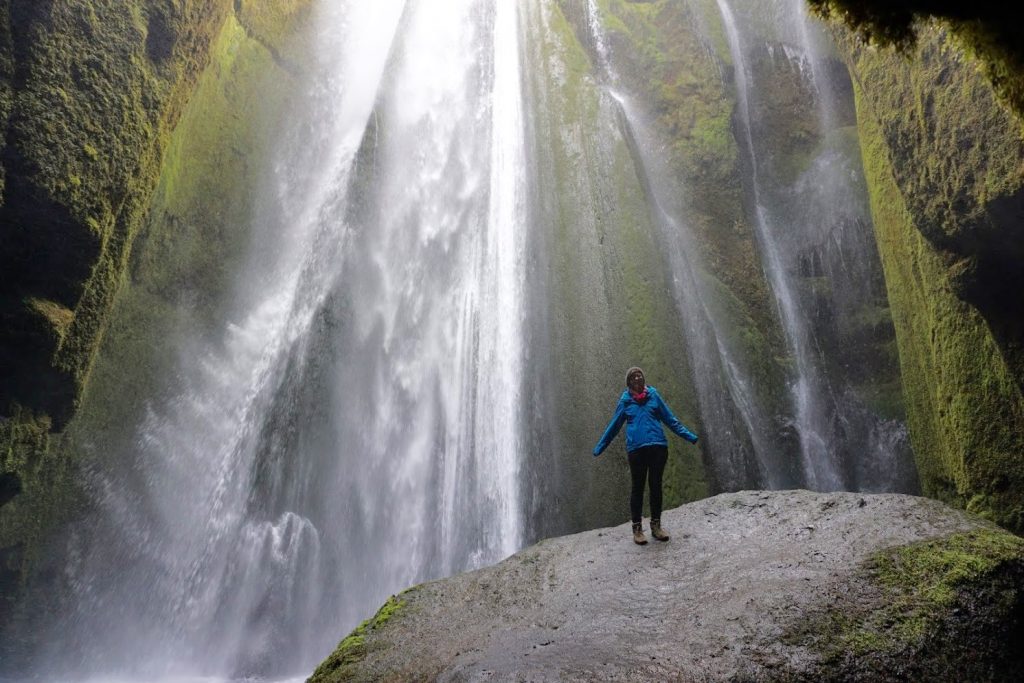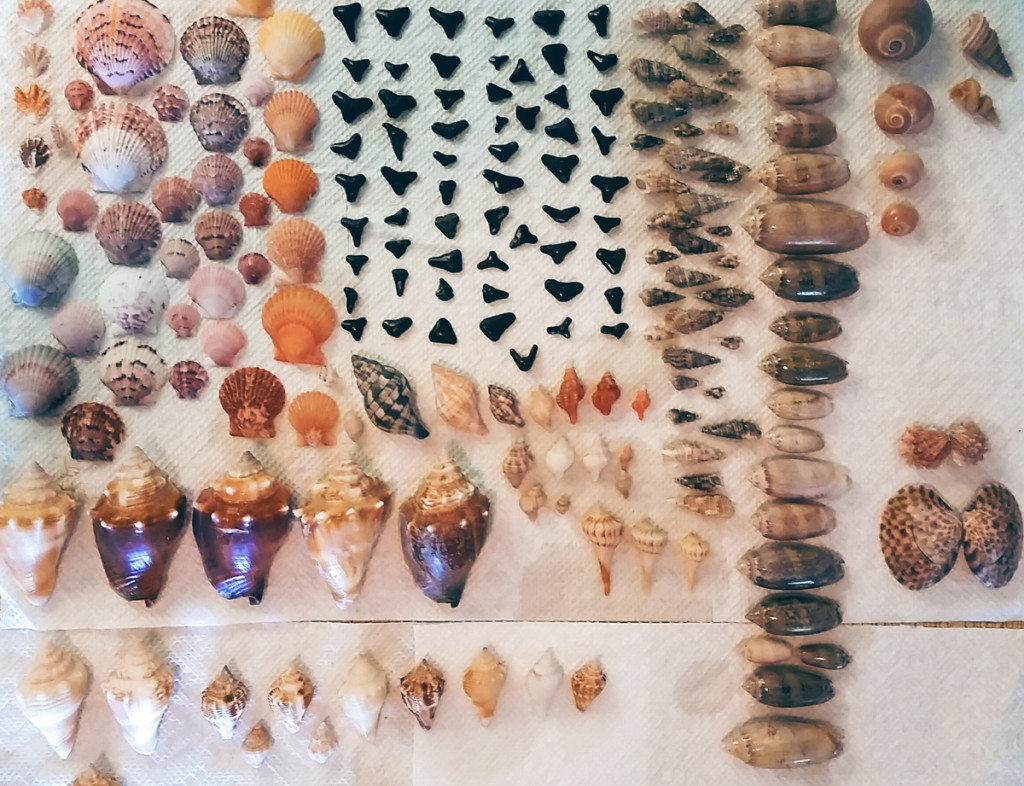 Renewed Perspective
Of course, in all of my musings about what summer could be, I came to the conclusion that there does need to be a bit of fun involved. So amongst the time spent re-evaluating and recharging, I've found new things to love about New York. Unsurprisingly, many of them are centered around food—picnics in Central Park, Smorgasburg in Brooklyn on weekends, brunch at city sidewalk cafes with friends on Sunday mornings. But weekend outings to go hiking in the Hudson Valley have been planned, my first foray to a city beach is imminent, and while the great roller coasters of the Midwest will be missed, a fun-for-fun's sake trip to Six Flags might be in order. Sometimes, you just need a step back to push yourself forward. Summer seems like the perfect time to do just that.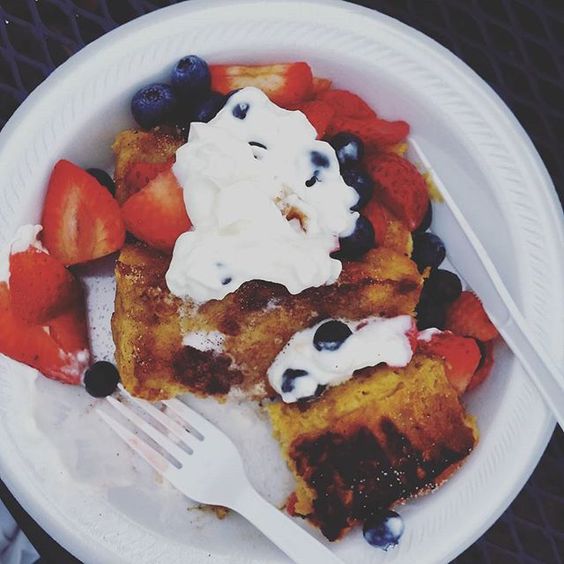 Be sure to visit our friends reflections on this month's ArchiTalks theme, Summer, as well:
Lora Teagarden – L² Design, LLC (@L2DesignLLC)
Seasons of Summer
Bob Borson – Life of An Architect (@bobborson)
Summer is for the Young at Heart
Lee Calisti, AIA – Think Architect (@LeeCalisti)
summer working, had me a blast
Evan Troxel – Archispeak Podcast / TRXL (@etroxel)
Lake Powell
Jes Stafford – MODwelling (@modarchitect)
The Dog Days of Summer
Eric T. Faulkner – Rock Talk (@wishingrockhome)
Summer — Architecture Imagery
Michele Grace Hottel – Michele Grace Hottel, Architect (@mghottel)
#Architalks 20 "summer" and architecture
Stephen Ramos – BUILDINGS ARE COOL (@sramos_BAC)
4 Secrets To Getting The Most Out Of Your Summer Internship
Brian Paletz – The Emerging Architect (@bpaletz)
Summer Surprise
Michael LaValley – Evolving Architect (@archivalley)
An Acrophobic Architect's Illuminating Summer of Roofs
Brinn Miracle – Architangent (@architangent)
4 Reasons Solar Power is a Hot Topic
Emily Grandstaff-Rice – Emily Grandstaff-Rice FAIA (@egrfaia)
Seasonal change
Jarod Hall – di'velept (@divelept)
… and the livin's easy
Drew Paul Bell – Drew Paul Bell (@DrewPaulBell)
Summer…
Samantha Raburn – The Aspiring Architect (@TheAspiringArch)
An Architectural Spark for your Summer
Jeffrey A Pelletier – Board & Vellum (@boardandvellum)
Do I Need to Hire an Architect?
Enoch Sears – Business of Architecture (@businessofarch)
Summer is a Great Time To Market Your Architecture Firm!
Sharon George – Architecture By George (@sharonraigeorge)
Glass in Architecture – Summer Wonders
Kyu Young Kim – Palo Alto Design Studio (@sokokyu)
Summer in Seoul
Keith Palma – Architect's Trace (@cogitatedesign)
[Dis]Connected Summer
Adam Denais – Defragging Architecture (@DefragArch)
5 Things to Make the Most of Your Summer
Jim Mehaffey – Yeoman Architect (@jamesmehaffey)
An Architect Summer
4 Comments