Did you know that there is a wine cellar in the "anchorage" of the Brooklyn Bridge?
Or that the very first White House was also located at the base of the Brooklyn Bridge?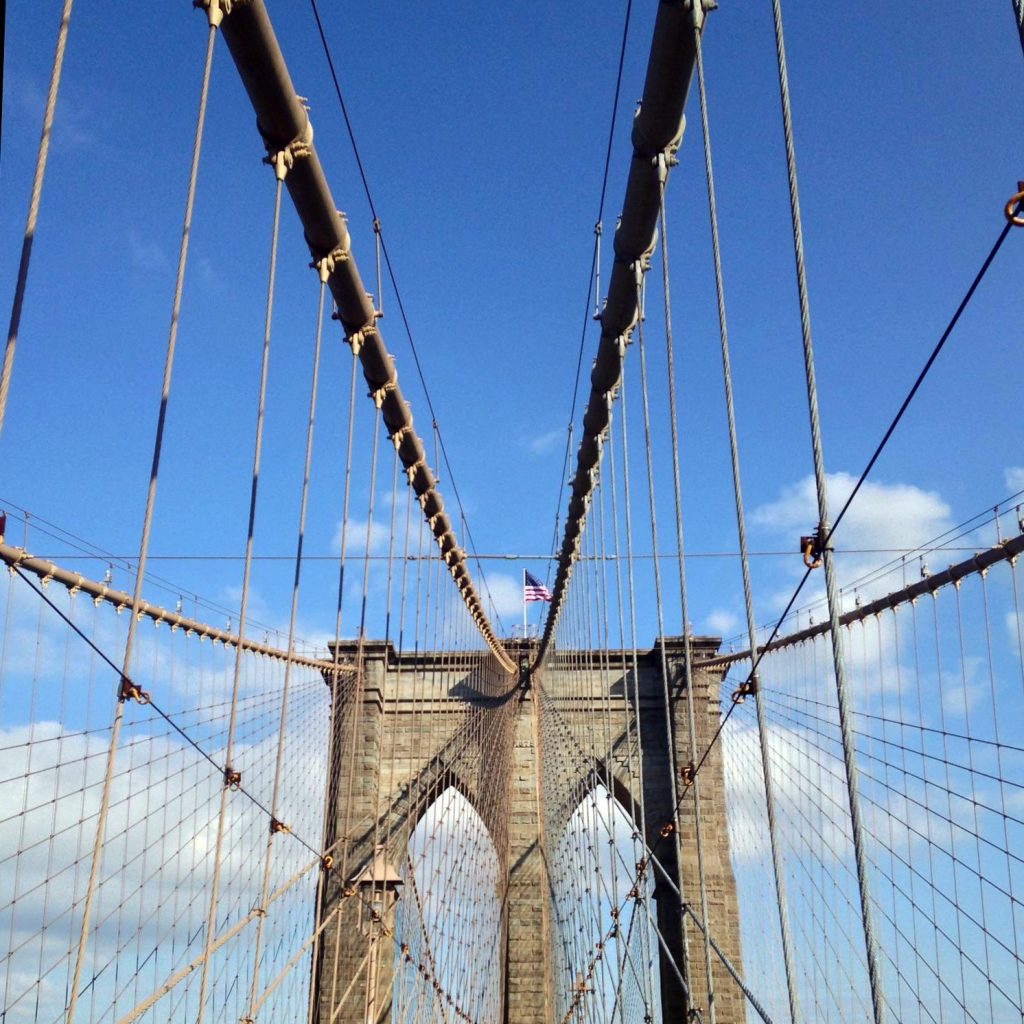 Our theme for this month's ArchiTalks – a series in which a group of architects post about the same subject on the same day, headed up as usual by Bob Borson of Life of an Architect – is "Citizen Architect." Quite a pertinent topic for discussion here in NYC during the month of Archtober… We've got so much happening in our architecture community this month that it's easy to be a Good Citizen Architect!
How to be a Good Citizen Architect
I looked up "How to be a good citizen" and listed the common answers below:
Be nice.
Be informed about current events.
Respect your community.
Speak out.
Participate in activities around your community. 
How to be a good Citizen Architect?
Well…. more of the same!
Participate in your community
As you all probably know by now (link here) Archtober is an entire month of celebrating architecture, and there are SO MANY architectural events and festivities every day of the month. Last week we went on a Hidden History walking tour of the Brooklyn Bridge where we learned about the wine cellar and White House, along with many other fun facts about the bridge's history. Did you know that young Mrs. Roebling had a larger part in the Brooklyn Bridge's completion than her husband did?
This week we may or may not participate in the "Design Crawl" around the Flatiron District – in and out of design showrooms serving festive "architectural cocktails" at each. And Friday is the one I am most looking forward to: Bricks + Beverages – Professionals Play with LEGO. Yep, we have formed a team of 5 and will be competing with other architects to build the best buildings out of LEGO. Wish us luck!!
I think we've got the "Participate" part down…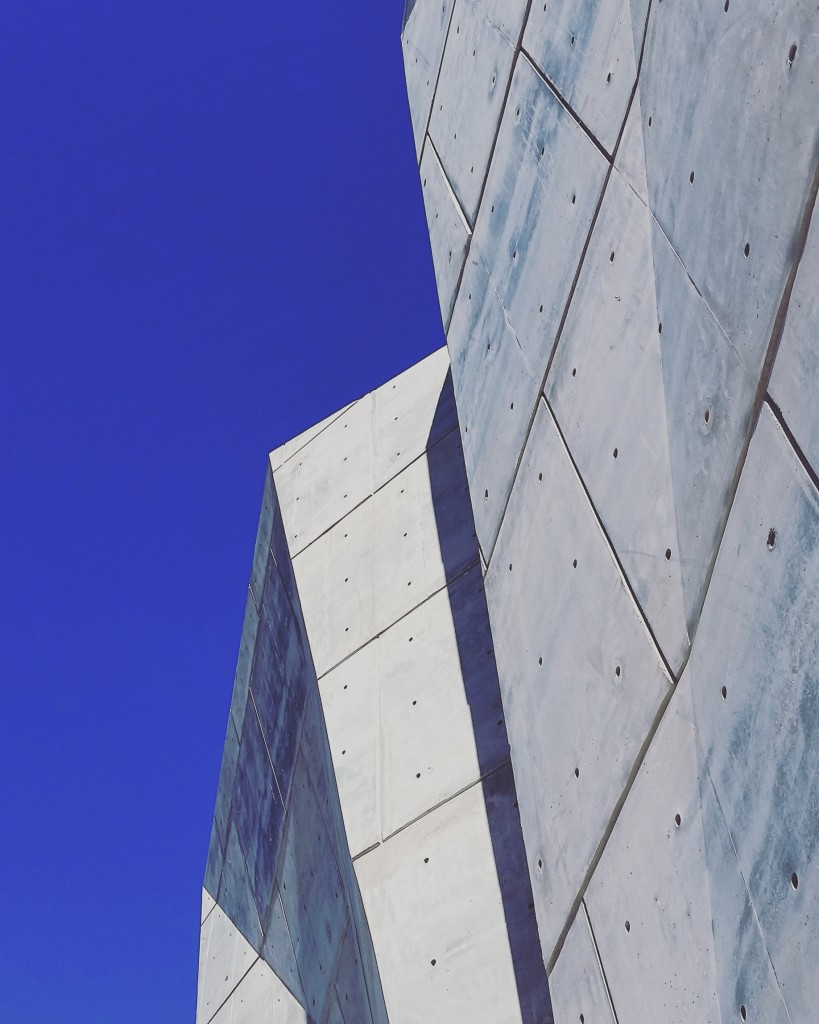 Be Informed
It is actually a lot of work keeping up with all of the activities going on – especially around Archtober. But I have to admit it's also a lot of fun.
For the daily Instagram #ArchitectureoftheDay posts I have to actively seek out great architecture (no, in NYC that's not too hard) so that I'm sharing new, amazing or "off the beaten path" architecture, and hopefully teaching my followers about the architect or a little more about the architecture. Keeping up with current architecture is like a breath of fresh inspiration for my day to day work. Most certainly one of the benefits of being a small business. I get to be a part of all of it!
I've also recruited some friends to join in on the #ArchitectureoftheDay posts so we're getting the architecture word out there from all directions! Check out my friend Nick's Instagram for more Architecture of the Day.
Speak out
I don't think anyone would accuse me of not speaking out!
…That's what this blog is all about!
Respect your community
I am a residential architect, and I like to share the work of other residential architects as well on my blog and throughout our social media platforms. A few architects have asked why I would ever consider sharing what could be considered "competition." I don't see it that way at all – in fact, someone said it perfectly in a comment on our blog post last week: "When one rises, we all rise." Promoting architecture – specifically residential architecture – makes us all better. Similar to what I would guess is Bob's intention with these ArchiTalks posts… the more we talk about architecture, the more the public is aware of how awesome we are!
Be nice
…I'm always nice! 🙂
See, it's not hard to do and actually a lot of fun to get out there and be a good citizen. How are you a good citizen??
************************
For others' takes on our theme of Citizen Architect please peruse the links below… this topic is bound to be an interesting mix of stories!
Bob Borson – Life of An Architect (@bobborson)
Citizen Architect … Seems Redundant
Jeff Echols – Architect Of The Internet (@Jeff_Echols)
What Does it Mean to be a Citizen Architect?
Lee Calisti, AIA – Think Architect (@LeeCalisti)
small town citizen architect
Lora Teagarden – L² Design, LLC (@L2DesignLLC)
#ArchiTalks: The everyday citizen architect
Jeremiah Russell, AIA – ROGUE Architecture (@rogue_architect)
Citizen Architect: #architalks
Jes Stafford – Modus Operandi Design (@modarchitect)
Architect as Citizen
Eric T. Faulkner – Rock Talk (@wishingrockhome)
My Hero – Citizen Architect
Rosa Sheng – Equity by Design (@EquityxDesign)
We are the Champions – Citizen Architects
Meghana Joshi – IRA Consultants, LLC (@MeghanaIRA)
Meet Jane Doe, Citizen Architect
Stephen Ramos – BUILDINGS ARE COOL (@sramos_BAC)
Help with South Carolina's Recovery Efforts
brady ernst – Soapbox Architect (@bradyernstAIA)
Senior Citizen, Architect
Brian Paletz – The Emerging Architect (@bpaletz)
Citizen Architect
Tara Imani – Tara Imani Designs, LLC (@Parthenon1)
Citizen Starchitect' is not an Oxymoron
Sharon George – Architecture By George (@sharonraigeorge)
Citizen Architect #ArchiTalks
Emily Grandstaff-Rice – Emily Grandstaff-Rice AIA (@egraia)
Citizen of Architecture
Daniel Beck – The Architect's Checklist (@archchecklist)
Protecting the Client – 3 Ways to be a Citizen Architect
Jarod Hall – di'velept (@divelept)
Citizen Developer??
Greg Croft – Sage Leaf Group (@croft_gregory)
Citizen Architect
Courtney Casburn Brett – Casburn Brett (@CasburnBrett)
"Citizen Architect" + Four Other Practice Models Changing Architecture
Jeffrey A Pelletier – Board & Vellum (@boardandvellum)
How Architects Can Be Model Citizens
Aaron Bowman – Product & Process (@PP_Podcast)
Citizen Architect: The Last Responder
Samantha Raburn – The Aspiring Architect (@TheAspiringArch)
Inspiring a Citizen Architect
Amy Kalar – ArchiMom (@AmyKalar)
Architalks #13: How Can I Be But Just What I Am?
Eric Wittman – intern[life] (@rico_w)
[cake decorating] to [citizen architect]
Matthew Stanfield – FiELD9: architecture (@FiELD9arch)
Citizinen Architect
Michele Grace Hottel – Michele Grace Hottel, Architect (@mghottel)
"CITIZEN ARCHITECT"
Jonathan Brown – Proto-Architecture (@mondo_tiki_man)
Citizen Architect – Form out of Time
6 Comments