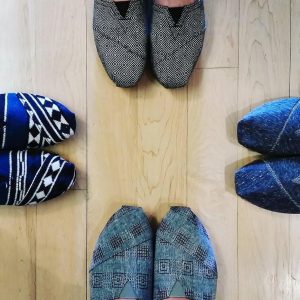 To anyone considering a future in architecture, here's a bit of advice from 4 of us currently in the architecture profession…
From just starting out in the world of architecture to over 18 years (yikes!) of experience, we have some great suggestions for future architects… I asked my team to contribute to today's ArchiTalks post so we could offer advice from various perspectives.
Today's post is part of the ArchiTalks series in which Bob Borson of Life of an Architect selects a theme, and a bunch of us architects (who also write a blog) post on the same day at the same time… This month our theme is Dear Future Architect:
Dear Future Architect:
From Marisa:
As a young architect myself, I hardly feel qualified to give advice to anyone—but nonetheless, I have a few tidbits of freshly-attained knowledge that I'd like to share. Since graduating, I've learned so much—I've developed my drafting and design skills, gained technical knowledge, developed project management skills, and finally begun to understand how a building comes together. None of this would be possible if I wasn't working at a firm like Studio MM. So my advice is this: know yourself. Take time after graduation to consider the type of firm where you will be best able to grow and learn. Try to articulate why you are attracted to particular firms—why are large studios enticing? Why specialty firms?—rather than just describing their size or structure, connect it back to your desires. Think about what kind of mentor you want to find, what your ideal work environment is, how you best collaborate with others, and what type of work you want to be doing. Do you prefer building physical models or computer-based ones? Do you want to develop your management skills, your design skills, or both?  Do you like having a social life attached to your work life? What characteristics does your ideal boss have? Make a list. It'll help you to put into words what you enjoy about architecture and about work. This may be obvious, but it's not always true: the firm you work for should be a place that you enjoy spending time. Your work will only be the best it can be when you are excited about it and about the people you are doing it with. By investing time upfront into understanding yourself, you will narrow your job search and help to guarantee that you find colleagues that are willing to invest their own time and energy into your professional development, something invaluable at the start of your career.
From John:
Get something built
find an architecture that is suited to who you are
submit yourself to the tediousness of learning every piece and part of a building well.
get outside – find inspiration
develop your communication skills
develop your business skills
find your inspiration
work out
don't be afraid to dive in – don't get frustrated with the sheer length of the process – your subconscious is doing more than you realize.
learn to work with others – they will help you build bigger and better things
learn about engineering
find a structural engineer you want to work with for the rest of your life
Few buildings and spaces looks like the photos in the architecture magazines in real life – you should see what's behind the camera – and what's been photo-shopped.
the true weight of our profession is in the true experience of a place . The true measure of our work is whether we can work with real people and understand why you are creating and are being commissioned for such a task
find a good architectural photographer
you will have to keep the client happy to the end of the project to photograph their space.
build a team to allow you to focus on what you do best
if you choose to add a business partner it should be someone you've gone through ups and downs with and know will be able to stick with you through the long haul and you can have an open and honest dialogue with – think best friend.
From Tracy:
Advice I would give to future architects: When you first graduate, you may have to put in your time working grueling hours and doing something you don't really love in order to get the experience needed to progress in your career. If you are working as a draftsman or architectural intern at a firm, try to absorb everything around you. Learn everything you can as far as skills and general architecture procedures but also make sure you tune in to your co-workers and how others in the firm operate. You'll learn a lot by watching how more senior architects perform their duties on a day to day basis. What type of work ethic do they have? What do others think about the quality of their work? How do they treat their peers and team members? Those who are respected by others in the firm will be someone to emulate. Do all you can to improve and perfect your craft so when the job opportunity of your dreams arises you will be prepared to take it on. Until then, be patient and try to get the most out of every experience.
From Marica:
Work and life will always be a blend. When you love what you do that's a good thing.
You should never be bored. If you are you're doing something wrong.
Keep challenging yourself. (see above) The greatest thing about architecture is there is always more to design and more to design differently.
Always be positive. This affects everything you do – your work, your life, your clients, your co-workers… We have plenty to complain about – long hours, responsibility, liability, difficult clients… but we also design buildings that influence people's lives. That's really cool. Remember why you love what you do every day.
More "Dear Future Architect" thoughts from our colleagues below:
Rusty Long – Rusty Long, Architect (@rustylong)
Dear future architects, never lose your optimism
Brian Paletz – The Emerging Architect (@bpaletz)
Dear Future Architects
Emily Grandstaff-Rice – Emily Grandstaff-Rice FAIA (@egrfaia)
Dear Future Architects…
Cormac Phalen – Cormac Phalen (@archy_type)
Dear Future Architects
Enoch Sears – Business of Architecture (@businessofarch)
Dear Future Architects: A Confession
Bob Borson – Life of An Architect (@bobborson)
Dear Future Architects You Need to Hear This
Lee Calisti, AIA – Think Architect (@LeeCalisti)
dear future architects
Evan Troxel – Archispeak Podcast / TRXL (@etroxel)
Dear Future Architects
Lora Teagarden – L² Design, LLC (@L2DesignLLC)
Dear Future Architects: 3 letters
Jeremiah Russell, AIA – ROGUE Architecture (@rogue_architect)
future architects: #architalks
Jes Stafford – MODwelling (@modarchitect)
Dear Future Architect, Listen Here
Eric T. Faulkner – Rock Talk (@wishingrockhome)
Dear Future Architect — Remember Then
Michele Grace Hottel – Michele Grace Hottel, Architect (@mghottel)
"Dear Future Architects,"
Meghana Joshi – IRA Consultants, LLC (@MeghanaIRA)
Dear Future Architects..
Michael Riscica – Young Architect (@YoungArchitxPDX)
Dear Future Young Architects… Please Quit Screwing Around!?!!
Stephen Ramos – BUILDINGS ARE COOL (@sramos_BAC)
Dear Future Architects: Don't makes these 4 Mistakes
brady ernst – Soapbox Architect (@bradyernstAIA)
Dear Boy in the Plastic Bubble,
Michael LaValley – Evolving Architect (@archivalley)
Dear Future Architects, Be Authentic
Greg Croft – Sage Leaf Group (@croft_gregory)
Dear Future Architect,
Jared W. Smith – Architect OWL (@ArchitectOWL)
Dear Future Architects…
Anthony Richardson – That Architecture Student (@anth_rich)
Dear Future Anthony
Drew Paul Bell – Drew Paul Bell (@DrewPaulBell)
Dear Future Architects, Do Your Thing
Jeffrey A Pelletier – Board & Vellum (@boardandvellum)
Dear Future Architects, Don't Forget to Treat Your Clients with Respect
Kyu Young Kim – Palo Alto Design Studio (@sokokyu)
Dear Future Architects…
Keith Palma – Architect's Trace (@cogitatedesign)
Dear future architects, are you credible?
Adam Denais – Defragging Architecture (@DefragArch)
Dear Future Architect, a Letter to My Younger Self
Ken Saginario – Twelfth Street Studio ()
Dear Future Architects…
Jim Mehaffey – Yeoman Architect (@jamesmehaffey)
Dear Future Architects…

8 Comments