As winter is approaching and the days are getting colder, the fireplace is once again becoming the heart of many homes.
Traditionally, the hearth was the central and most important part of the dwelling… Times changed, designs became more efficient, but we as humans still love to gather around the fire…
Here are 5 impressive fireplaces which celebrate their place in the contemporary home:
The Combs Point Residence by Bohlin Cywinski Jackson is a beautiful rural retreat in Upstate NY with the most fantastic fireplace design one can imagine… This modern concrete hearth not only provides an impressive anchor for the mostly glass house, but seating is carved INTO the massive fireplace – brilliant and cozy!
Combs Point Residence by Bohlin Cywinski Jackson + a great article/images by FastCo Design: A Modernist Dreamhouse Winds its Way Through the Woods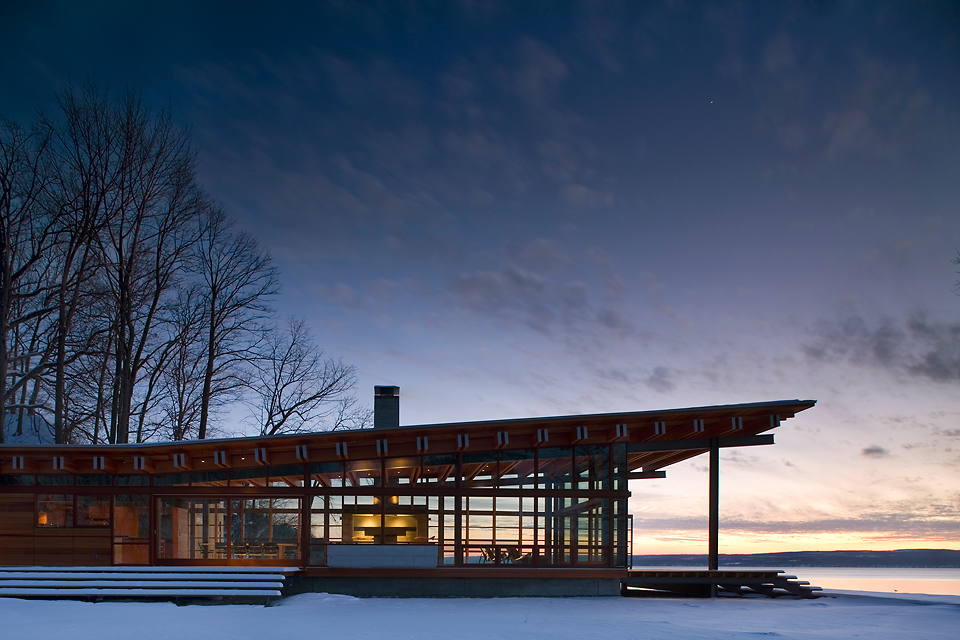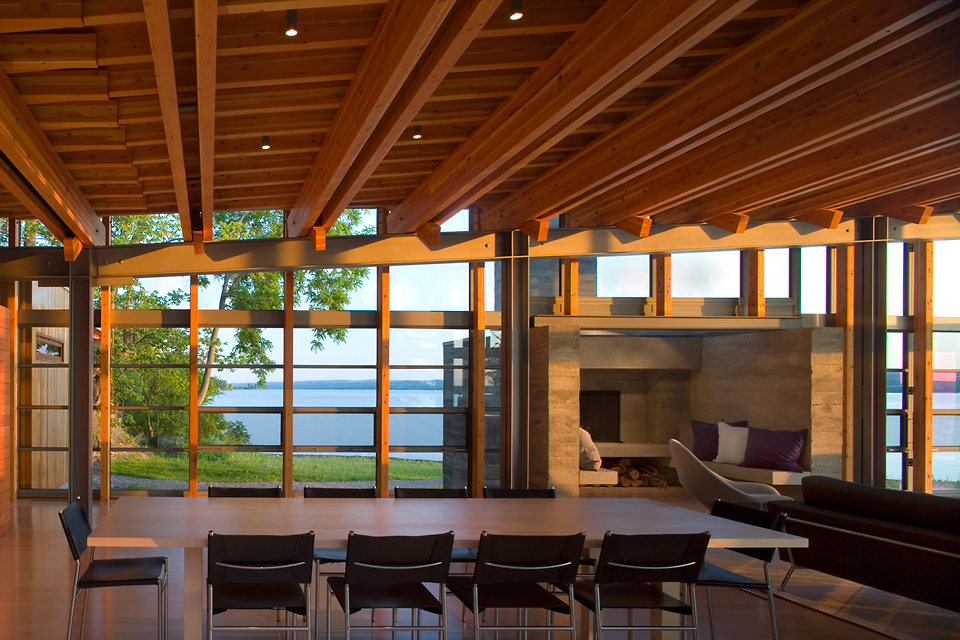 House in Poland by Ultra Architects – via Dezeen: "Timber-clad seaside house with wood-textured concrete interior"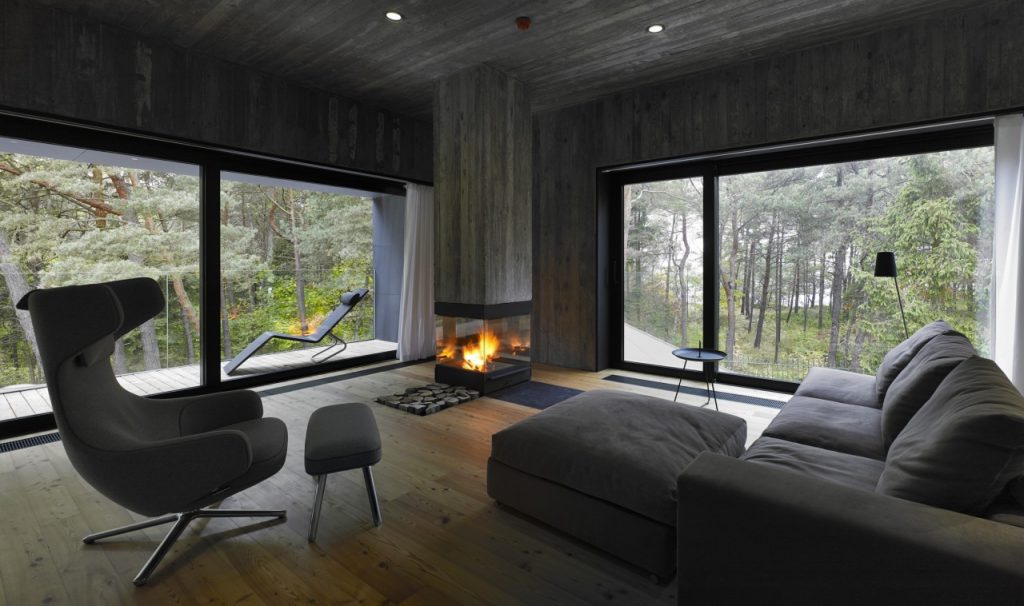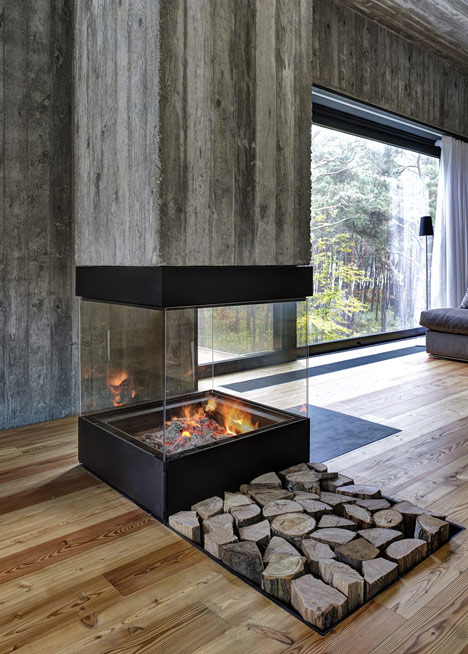 House Ocho by Feldman Architecture (interior + exterior fireplaces)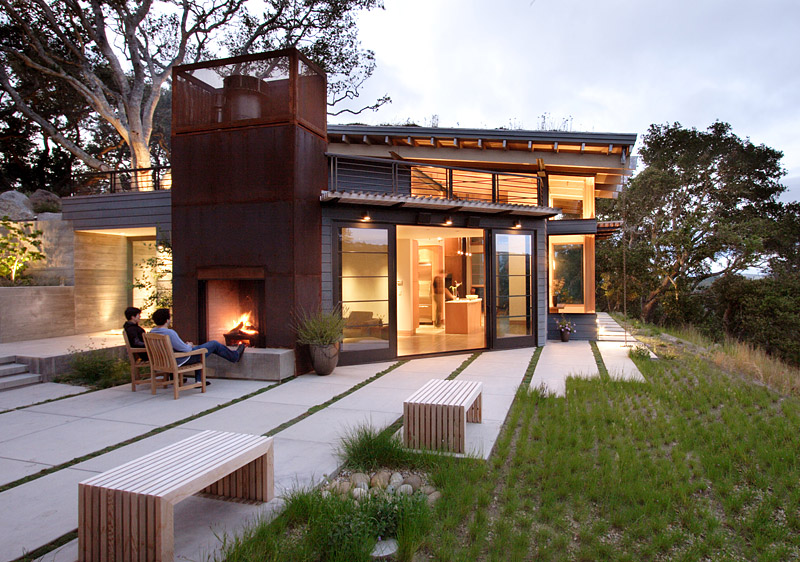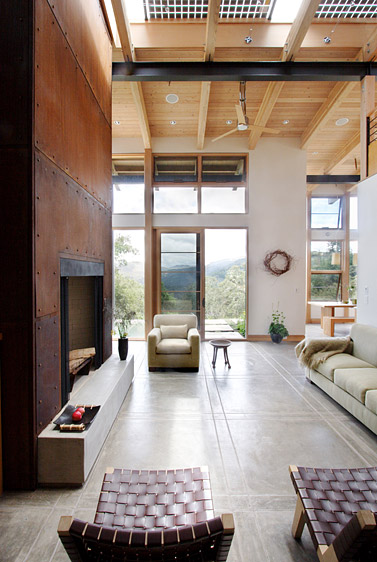 Extremely efficient + sleek: the contemporary wood burning Firestove. This one in the Creek House is by Morso and generates enough heat to not only provide heat for the living room but to warm the entire house.
Creek House by Studio MM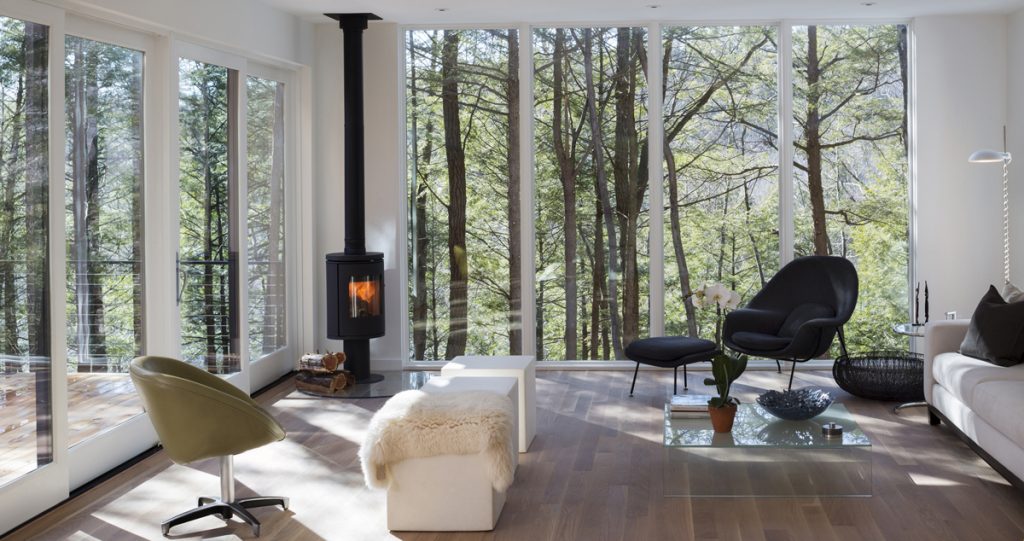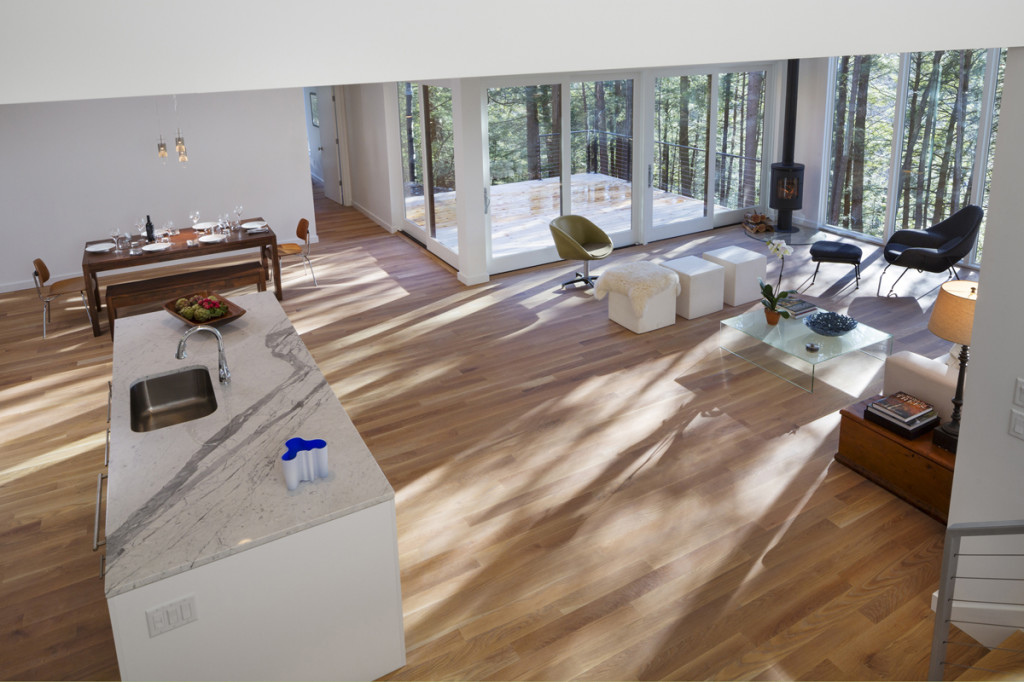 Fireorb – designed by architect Doug Garofalo is one of the most impressive contemporary fireplaces, in my opinion. Garofalo described the Fireorb as "a fire people can actually gather around. This kind of fire has deep echoes in the history of human culture. It creates a social space. It lets the fire be central again." – FIREORB.net
Fabrication photo from Garofalo Architects Inc.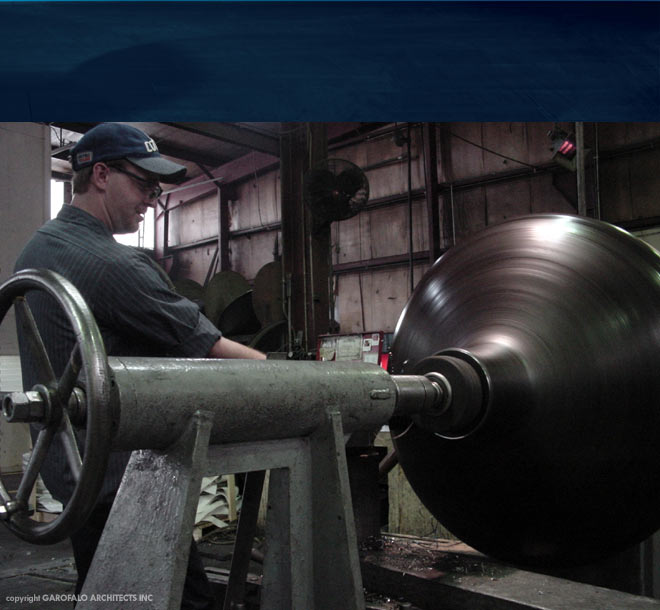 Soho Duplex by David Hotson Architect via Inthralld