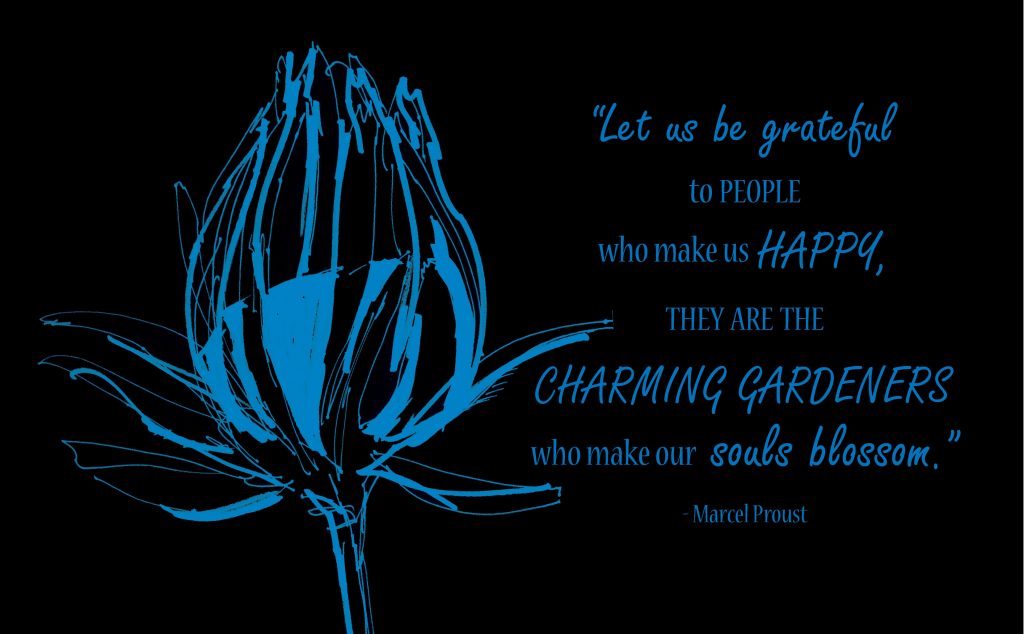 (flower artwork borrowed from Deborah Velasquez)
Thank you to all my "Charming Gardeners."
Each year for Thanksgiving I like to think about all the things I am thankful for in my life, and this year I thought I'd share a few with you…
First, and (VERY) most important, I am thankful for all the love + support from my family.
"always there every step of the way" seems to be a HUGE understatement!
I am also extremely thankful that I have so many wonderful friends – both old + new!
I appreciate all of the advice + encouragement , as well as the likes, pluses + patience!
I am thankful to all the bloggers, writers, podcasters, image collectors and storytellers for their
daily motivation + inspiration.
I am thankful for all of my twitter-mates for the constant content, the shared knowledge, the humorous entertainment, the architecture banter, + the "water-cooler" chats!
And I am very thankful to you, dear reader, for visiting my website + reading my posts. Cheers!
Wishing you and your family and friends a Happy Thanksgiving!
What are you thankful for?……….