The Porch: From Tradition(al) to Modern
Last week I attended the AIA CRAN (Custom Residential Architects Network) Symposium in Charleston, SC with about 350 other residential architects. One of my favorite events was the Walking Tour of Select Residences of Charleston. We wandered through the beautiful cobblestone streets and stopped to tour 4 newly renovated and extremely well designed homes. (As you can imagine, for a residential architect this is like a kid in a candy store!)
The architecture of Charleston is quite unique. Not surprisingly there were a lot of presentations and conversations centering around "the porch."
In his seminar titled Traditions of Home, Witold Rybczynski, FAIA noted that the porch in the context of public versus private becomes a very important "room" in the house. It's not in the house, but yet not totally open to the public – an intermediate space. For example, someone walking by could say hello if they wanted and it's not as if they are peeking in your window.
Ellen Dunham-Jones, AIA explained that the porches of Charleston are a bit more private. They were designed to function as a shading element for the south side of the house, as exterior gathering spaces when it was too warm inside and sometimes as a sleeping porch. Therefore the north side of traditional Charleston homes has few windows. There are windows in the stair to allow light in but one was supposed to "keep northside manners", meaning one was not to look through the stair window at the neighbor's porch.
Gary Brewer, AIA from RAMSA said they never design a home with fewer than 2 porches. One for dining, and one for socializing.
The porch, at least in American architecture, is a culturally and socially significant "room" in the home.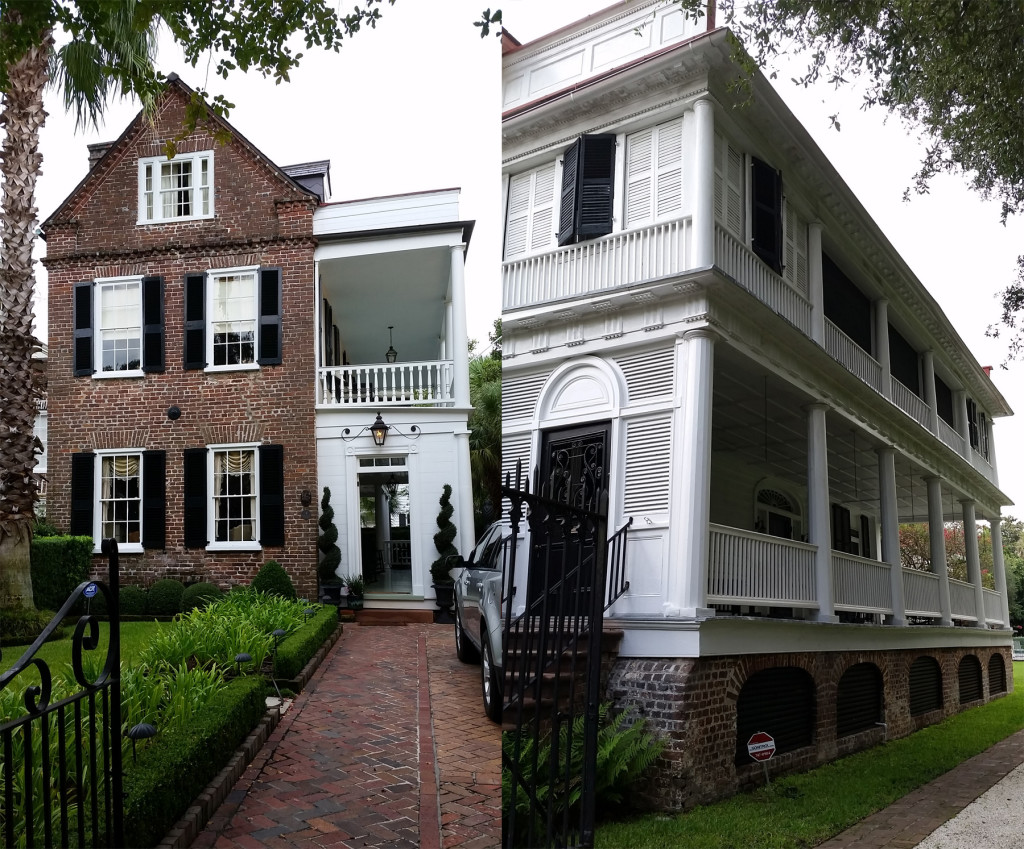 In case you're not familiar, traditionally the porches in Charleston are along the side of the house rather than the "usual" porch facing the street.


"Northside Manners": the only windows on the north side of the house are in the stairs.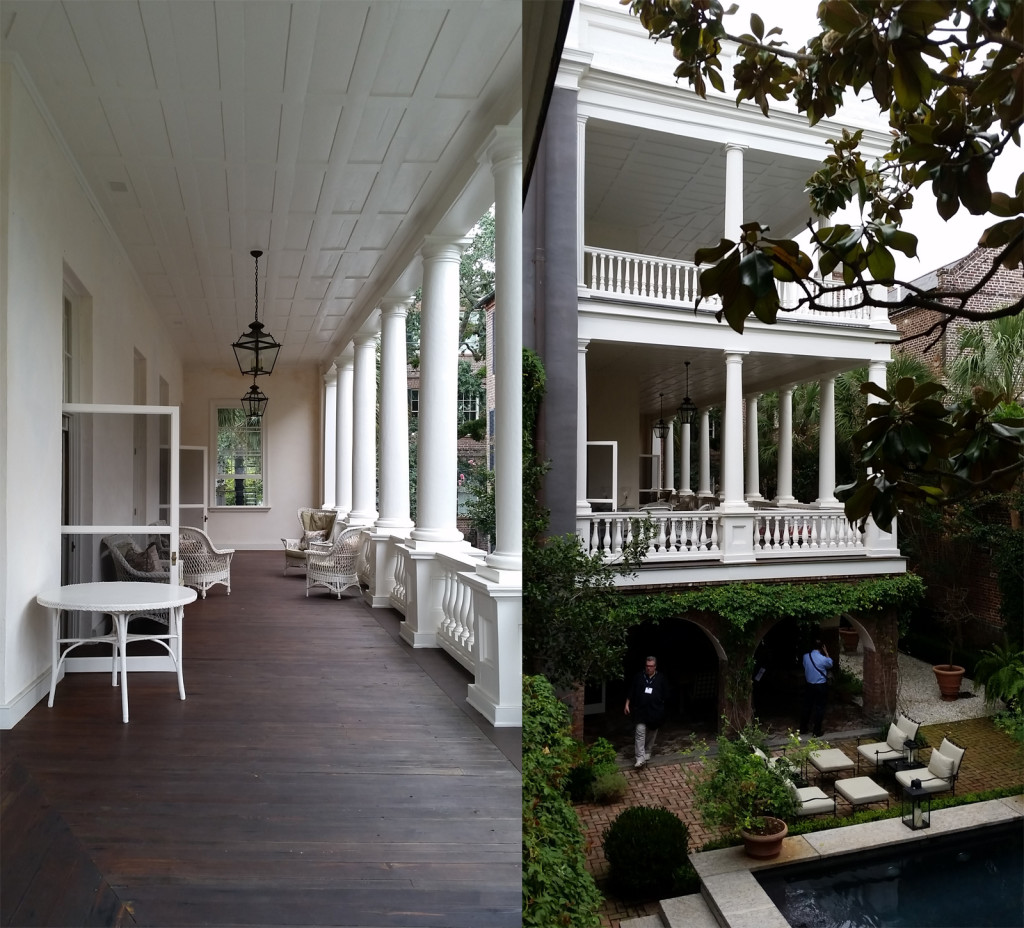 Above is the William Gatewood House. Restoration architect: Gil Schafer. Spectacular design!
As we were walking from house to house, I mentioned to some architect friends that I thought my next post would have to include the spectacular porches of Charleston, and one teasingly responded, "…but how are you going to get modern in there?"
The images above are photographs I took of homes in Charleston last week. Below is my round-up of images of porches in modern architecture. Since I'm currently designing a home with a very large front porch, I'm happy to be able to use both the traditional and  modern designs as precedents.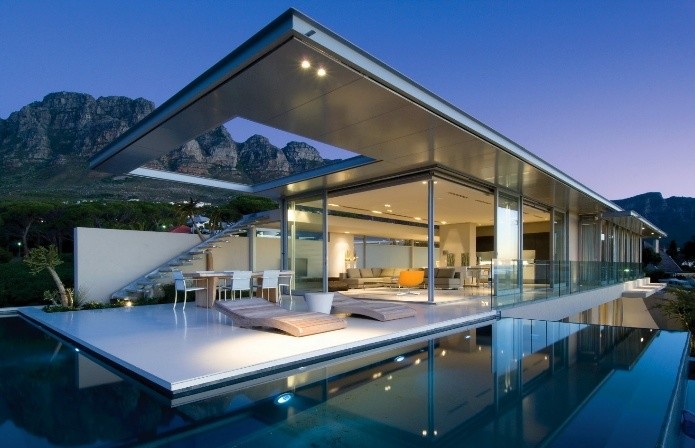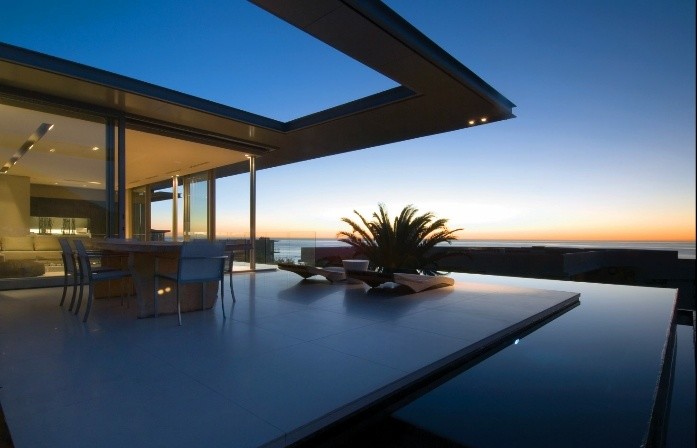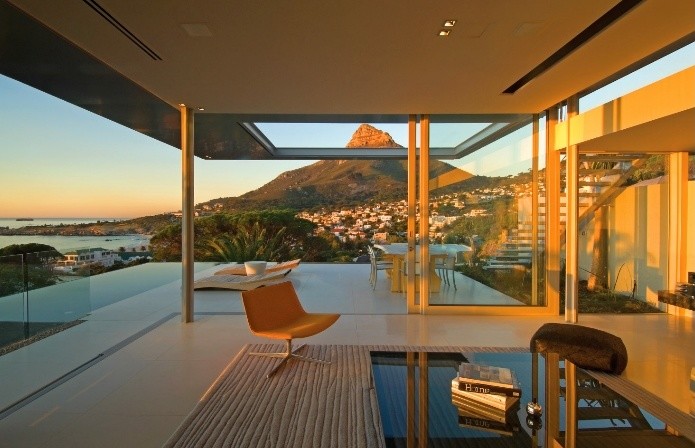 First Crescent House in Cape Town, South Africa by SAOTA Architects, image from SAOTA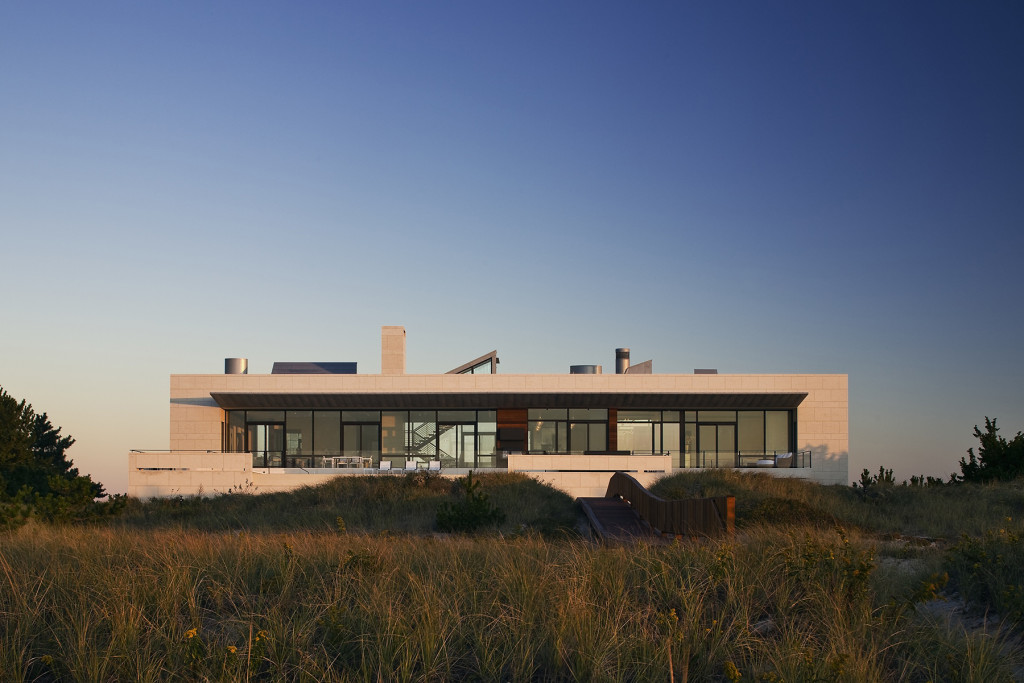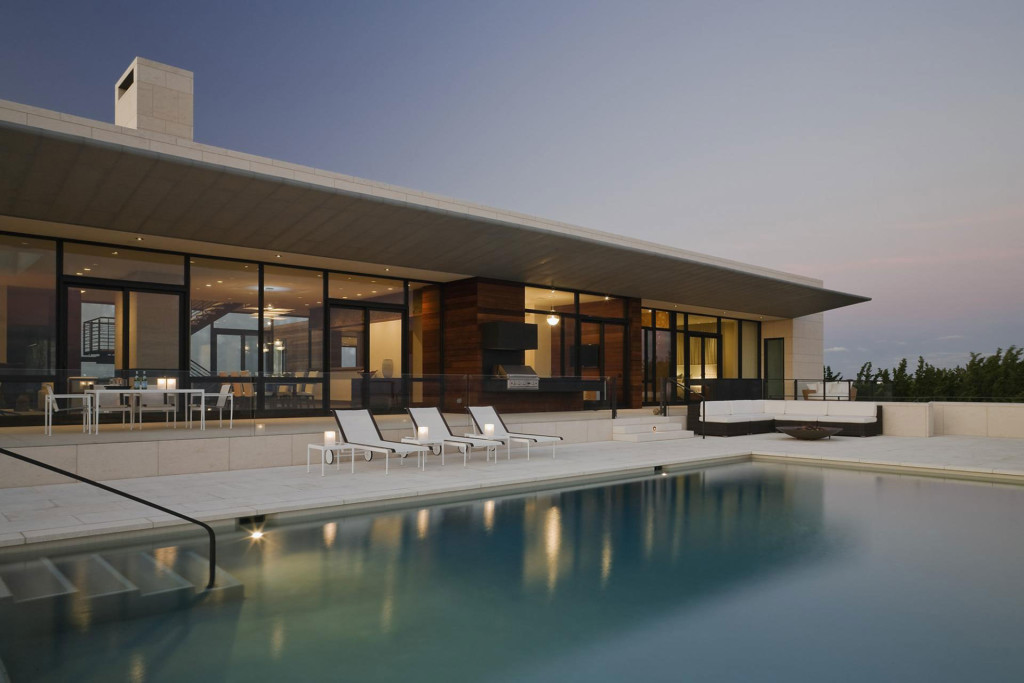 In a discussion around The New Modern House in Charleston, Alexander Gorlin presented the house and expansive porch above: Southampton Beach House by Alexander Gorlin Architects. Images by Michael Moran.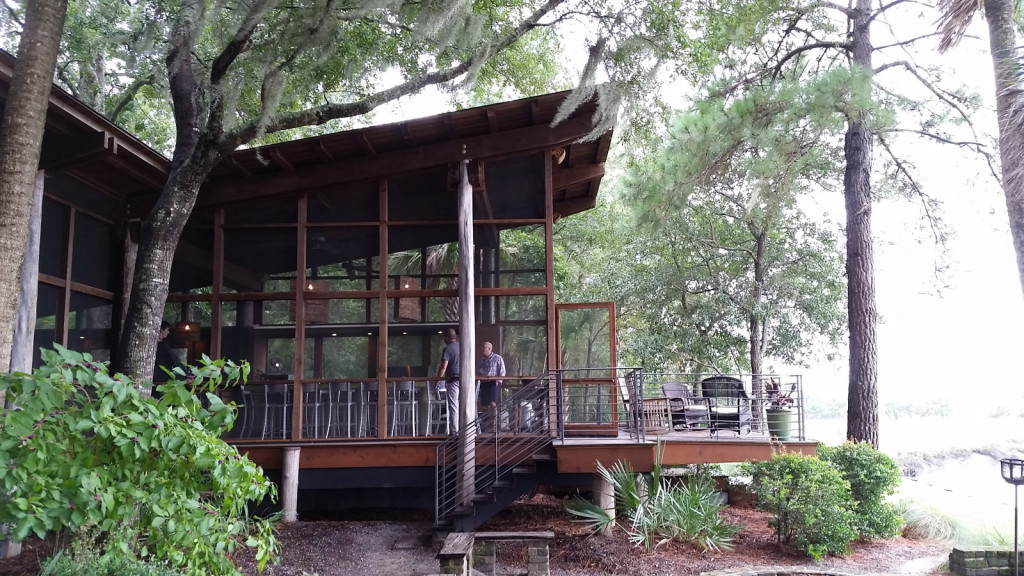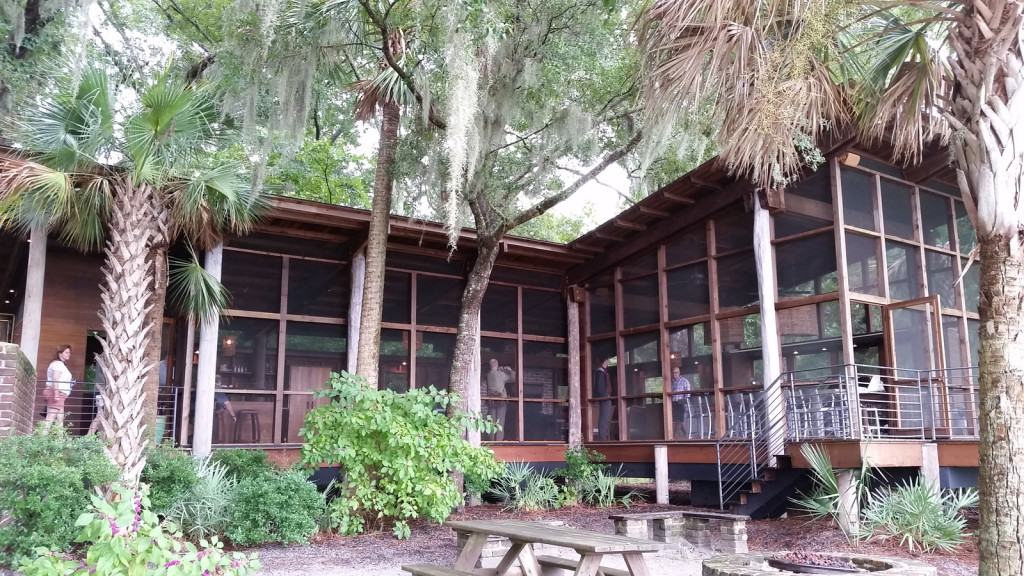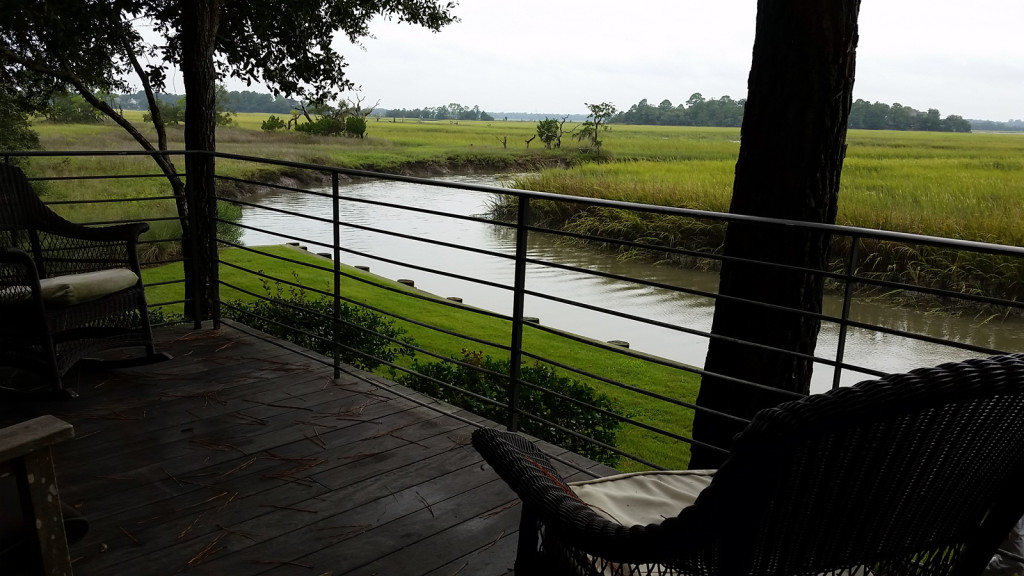 Vanderhorst Mansion: Modern Porch or "Playhouse" … From Garden and Gun: "The style of the creek house, Gibson says, is "no style, really…just a porch on the water with a big fireplace and lots of prep space for cooking." Rough-sawn, unstained cedar plank walls inset with panels of bronze screening face the creek…The combination of so many rustic elements—two bar tops are halves of a live-oak limb that fell on the property—convey the simplicity of a Lowcountry fish camp…" 
The images above from the Vanderhorst Porch are photos I took on one of the house tours on Kiawah Island outside of Charleston. In my opinion, this modern porch is a perfect example of cultural, social, and family living.
Note: I am very proud to note that this is our 52nd blog post in 52 weeks! We started around this time about 1 year ago and have been "moving mountains" ever since… "Oh the Places You'll Go!" 
If you have a question or comment about our blog please email me architect@maricamckeel.com. If you like our posts please subscribe. Thank you!