Efficient or Luxurious?
I believe there are two types of bathroom (design) people. There are those who think the most efficient use of space is best for a bathroom, no matter which bathroom it is. Then there are those who would love to spend hours in the bath, relaxing and enjoying, and therefore would like it to be one of the more special spaces in the house – large and luxurious. The funny part is I think we have each of those people as our client…on most projects!
The images we've chosen to include below are not only the luxurious and overly spacious (we just couldn't help ourselves), but we've also selected Modern Master Bathroom designs that are well laid out AND elegantly designed. Our goal is to design for both: open and luxurious yet smart and efficient. Open space in the bathroom is nice! If we design the "efficient" spaces to be more efficient, then we have a little more area for "luxurious" in the open spaces.
There are so many spectacular designs for modern master bathrooms – as we've explained many times, photographs are invaluable tools to use to present our design ideas to clients. This is why we collect – and share – so many images on so many topics. Enjoy!
(I'm also including plans along with many of the images for this post as I think it's better to get an idea of how the space is laid out in plan. A link to the architect's website is listed below each image.)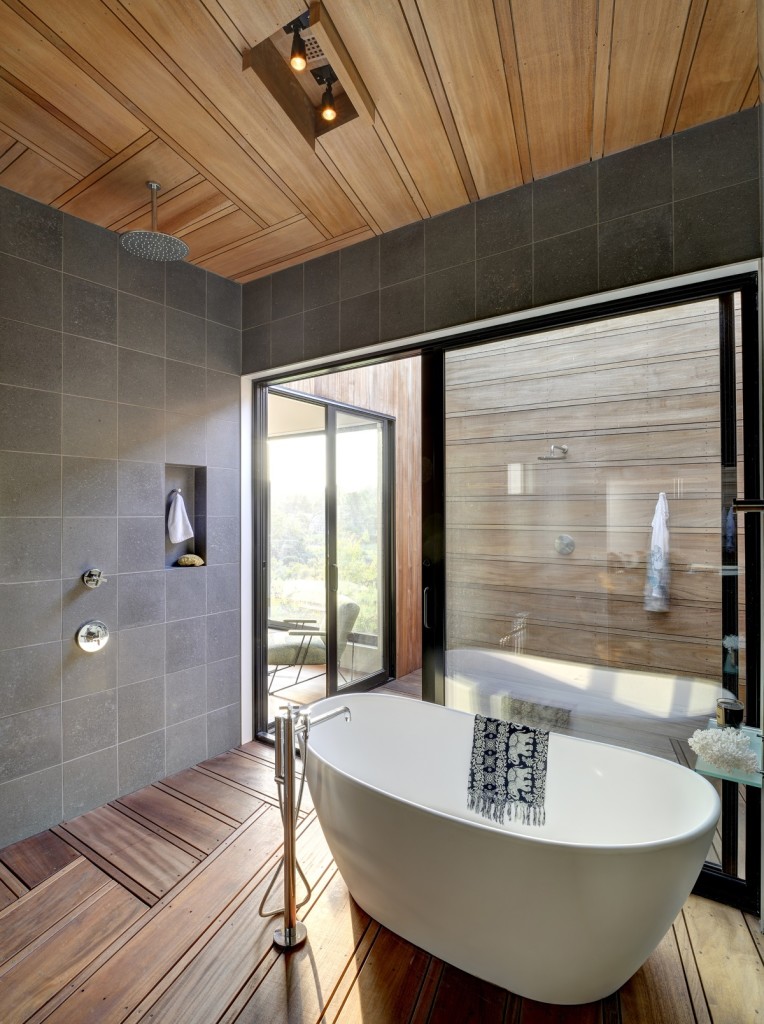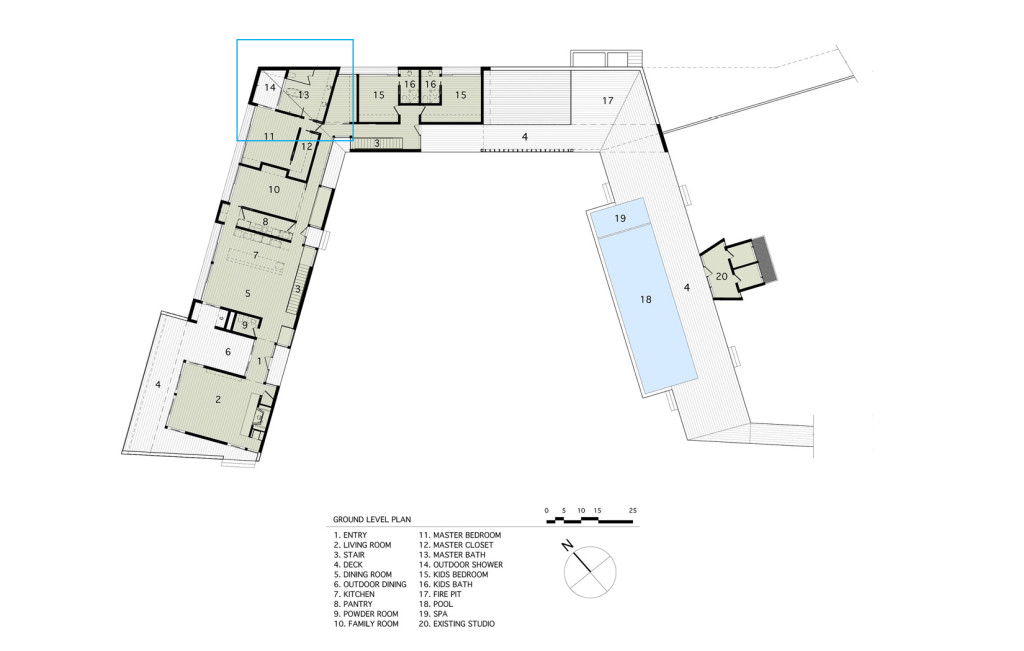 Mothersill by Bates Masi Architects, images from Bates Masi Architects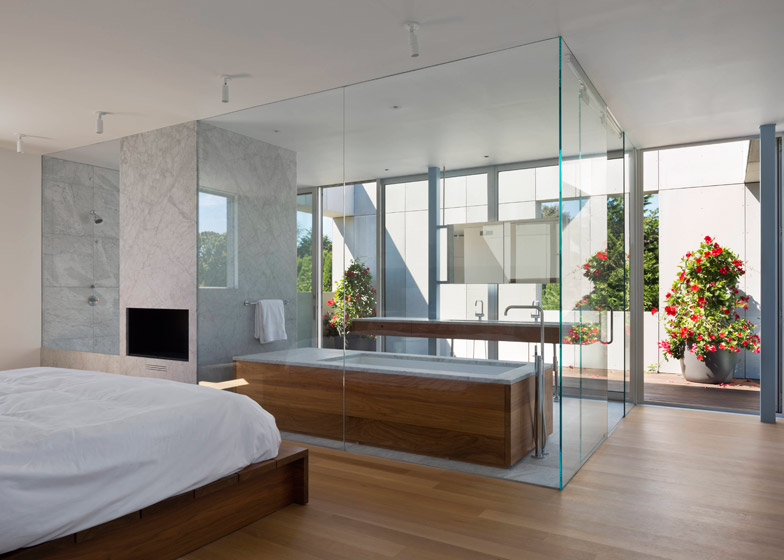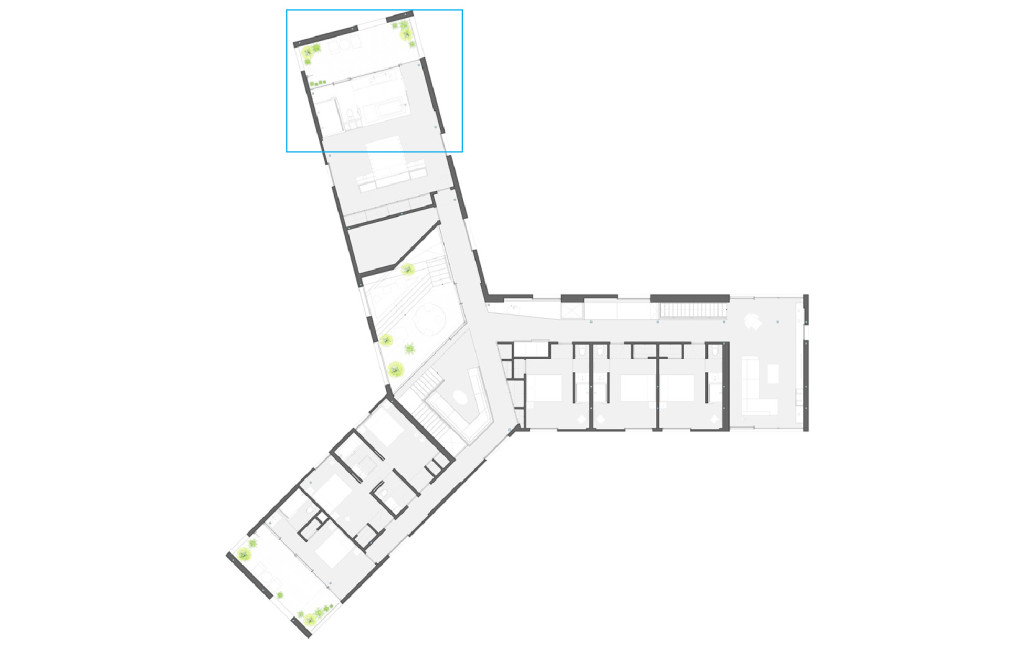 36SML House by Levenbetts, photography by Michael Moran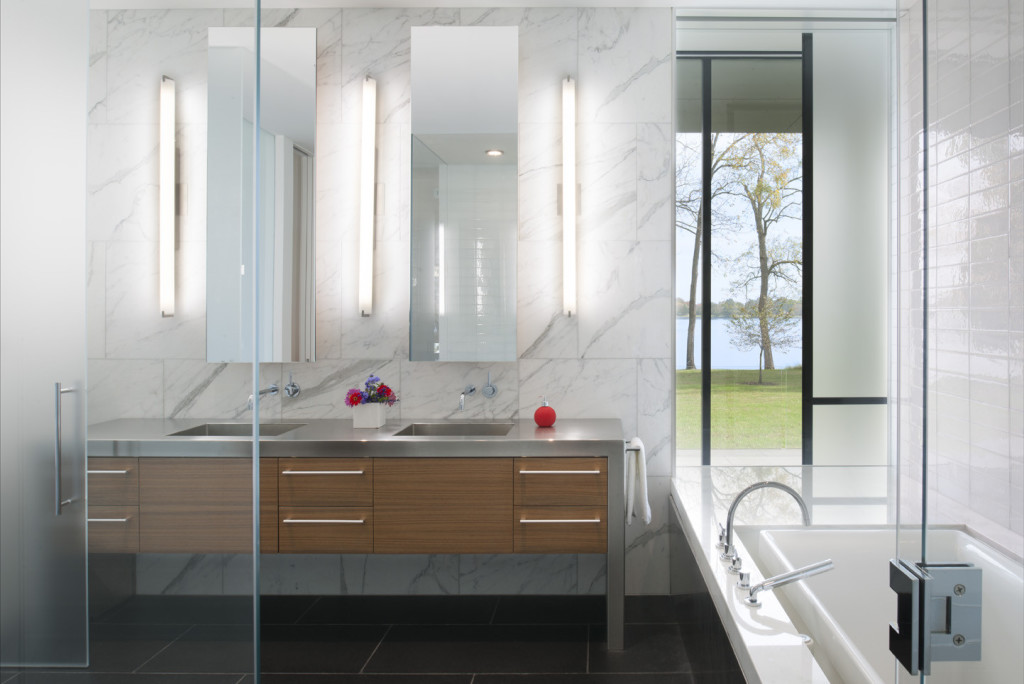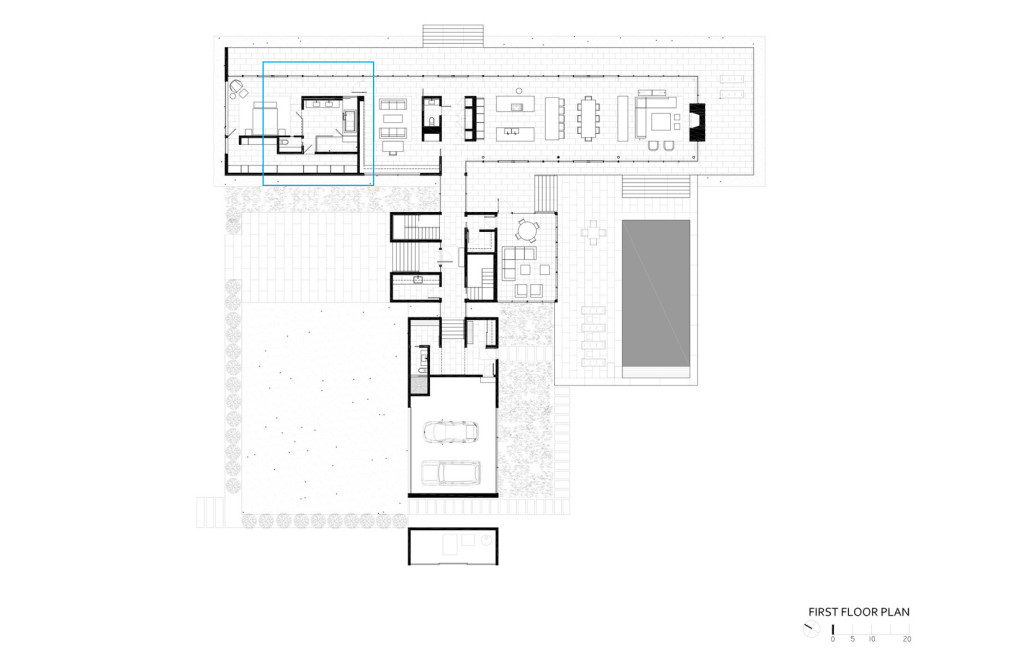 Tred Avon River House by Robert M Gurney Architect, photography by Maxwell Mackenzie Architectural Photographer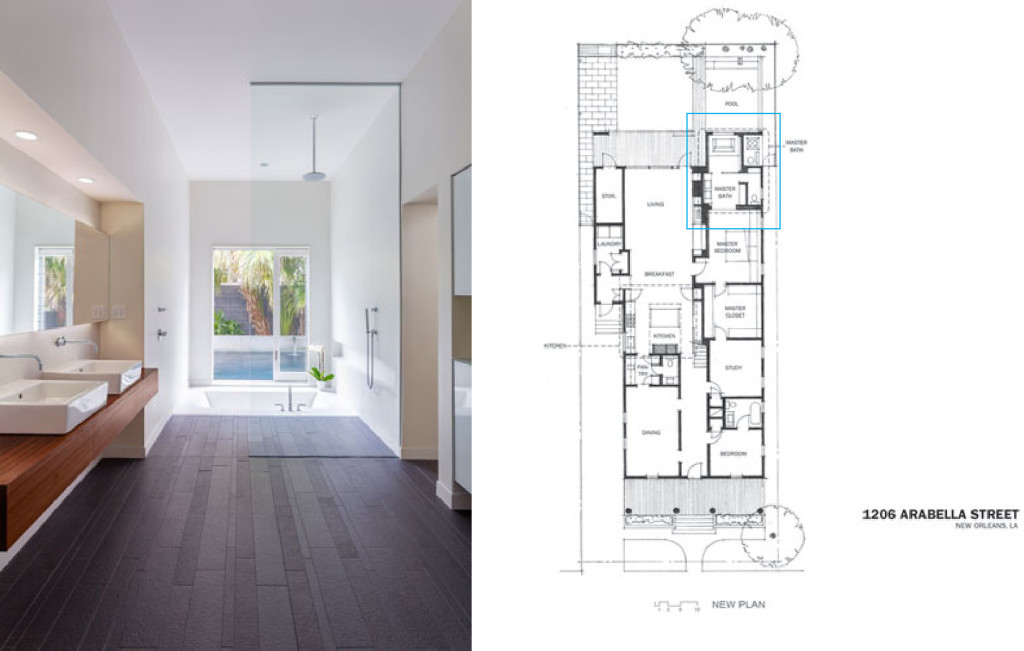 Arabella Residence by Eskew+Dumez+Ripple Architects, photography by Will Crocker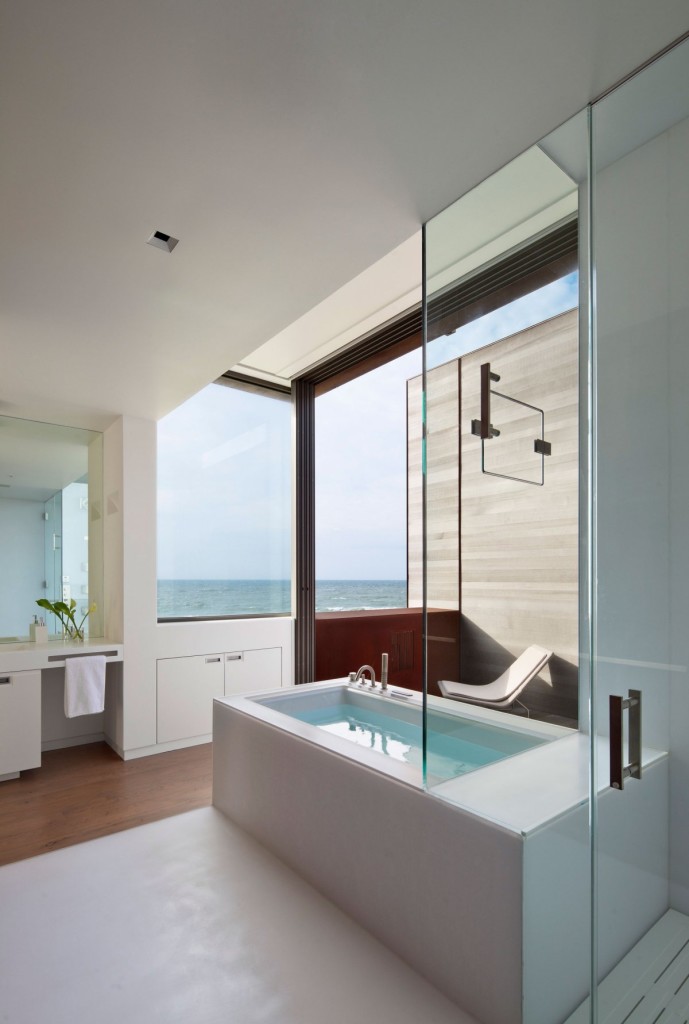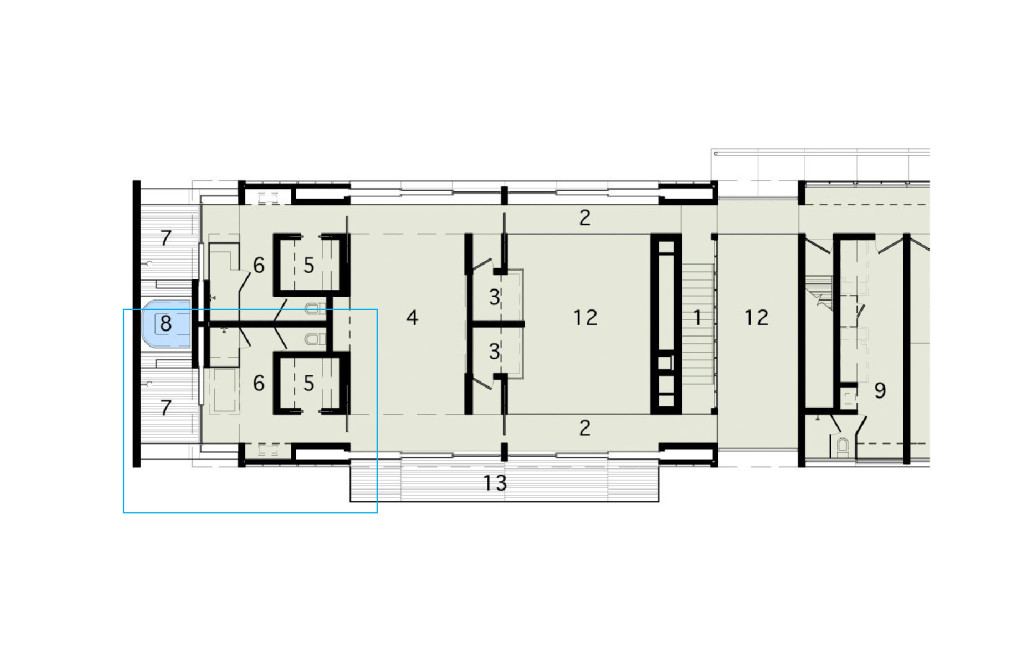 Sagaponack by Bates Masi Architects, images from Bates Masi Architects
Yes, I believe this is possibly the most spectacular plan of all….as there are his + hers side-by-side luxurious master bathrooms!! Wow. This is why plans are so much fun to drool over!
Looking for a few more drool-worthy bathroom designs? Check out our previous post Modern Bathroom + Dark Gray 
3 Comments