My First Project that made an impact on where I am in architecture today…
Today's post is part of the ArchiTalks series in which Bob Borson of Life of an Architect selects a theme, and a bunch of us architects (who also write a blog) post on the same day at the same time… This month our theme is "First project" to be interpreted however we wish. I have a few "first project" ideas that I could write about – especially now that I have my own firm – but I'm going way back in time to talk about the first project that sparked my love for residential architecture.
When I first got out of school I didn't think I wanted to do residential architecture at all. I thought I wanted to build bridges or sports complexes… I got a job working for a well-respected architecture firm in Tampa and began working on anything I could get my hands on. Some were very fun, and some a little less so… like working with a client on a gas station project and trying my best to be creative with it. One day that client brought up the idea of doing a project that was "a little more exciting" and asked if I had any ideas. I said something to the effect of "Not sure it's anything you'd be interested in, but I think those old warehouses in the Channel District would make great lofts!" And so that's what we did.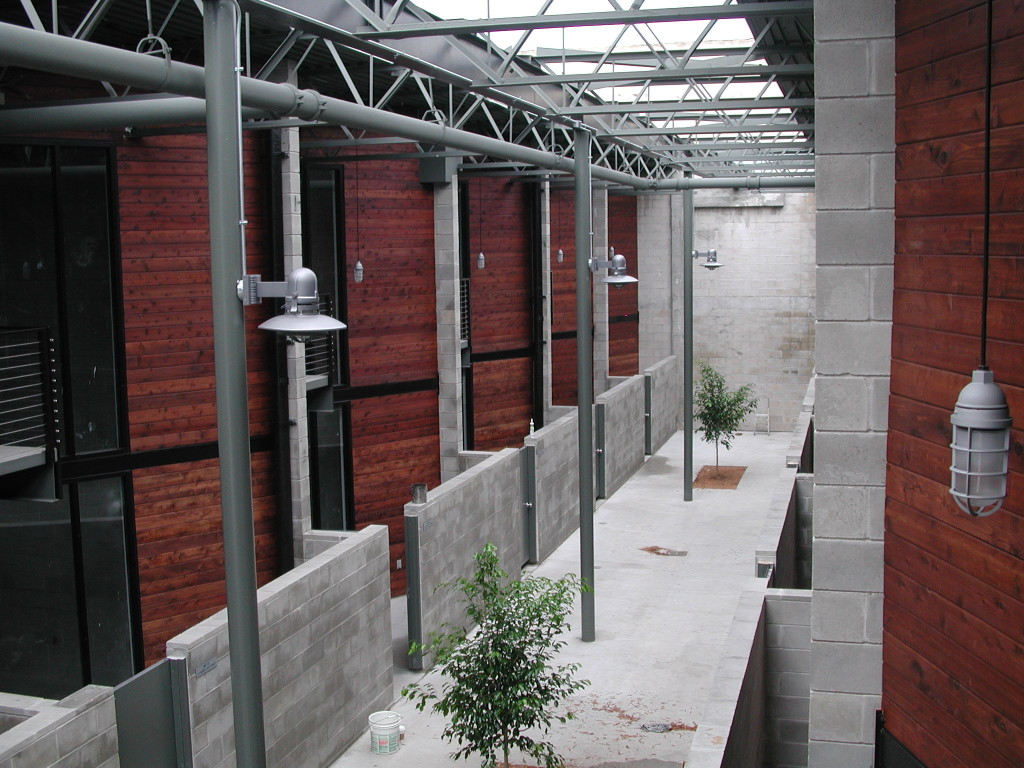 Channelside 212 Loft Project, Tampa
I had seen it in NY…I had seen it in Atlanta… and I thought Tampa was ready for it. Luckily a lot of people agreed. The best part was when the bank said to us, "Do you really think people will want to live down there??" And we answered, "Well, we've got contracts for 16 out of 18 lofts already…so yes, we do!"
The part I enjoyed the most was getting to know the individual buyers and working with them to change our standard design into exactly what they wanted in their home. In the same basic space, some people wanted it completely open to see from one end to the other, others wanted complete privacy and divided space… I loved that they would all be different – all unique. (My partner did not love this as much for financial reasons, but I was better at designer than developer we'll just say…)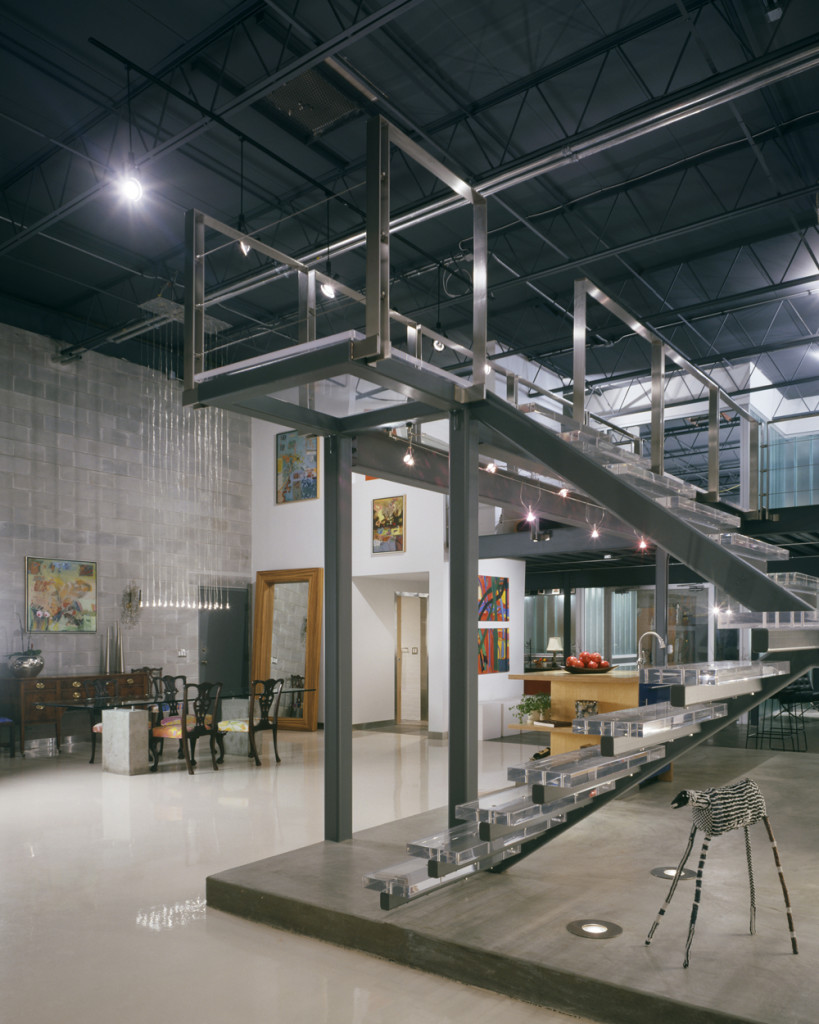 I remember one of the buyers, who was extremely excited about all of it and loved our design, stopped me at one point and asked if I was really sure it was a good idea to have exposed concrete floors and exposed block walls. We had been working together for a few weeks on custom details for their space, so I was getting to know better what they liked and how they lived. We talked more about the materials and the space, and the conversation ended with her saying, "Ok, if you think we'll like it then I'm sure we will." They trusted me. And after they moved in they told me how much they loved it.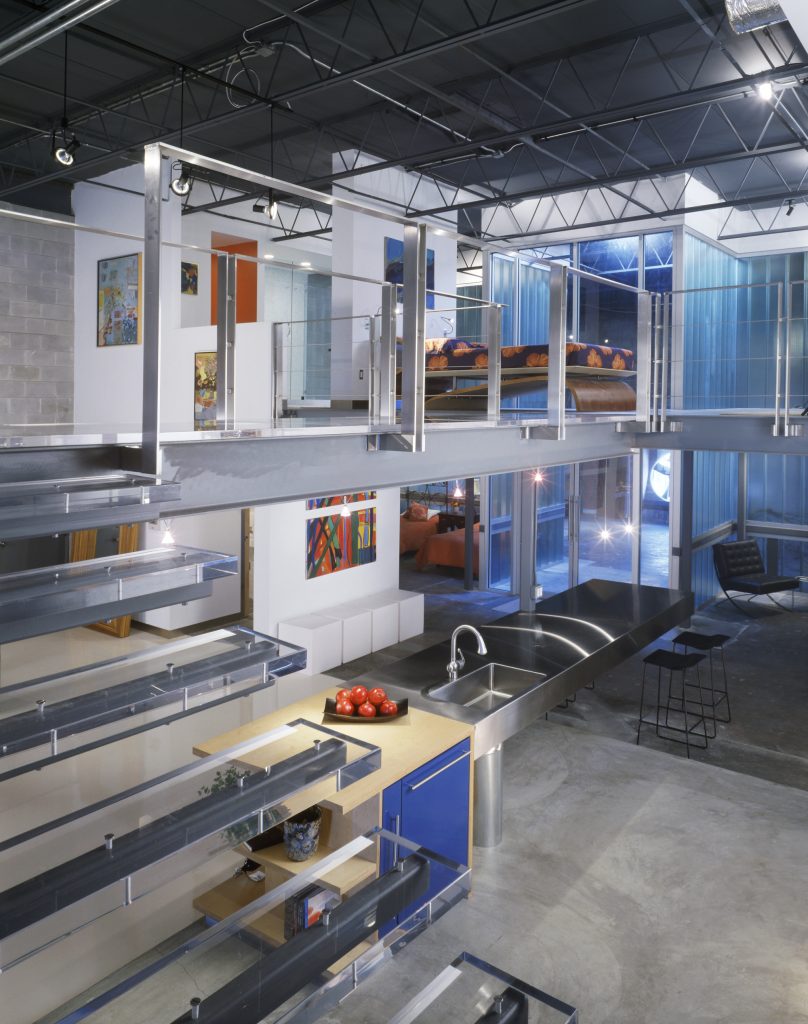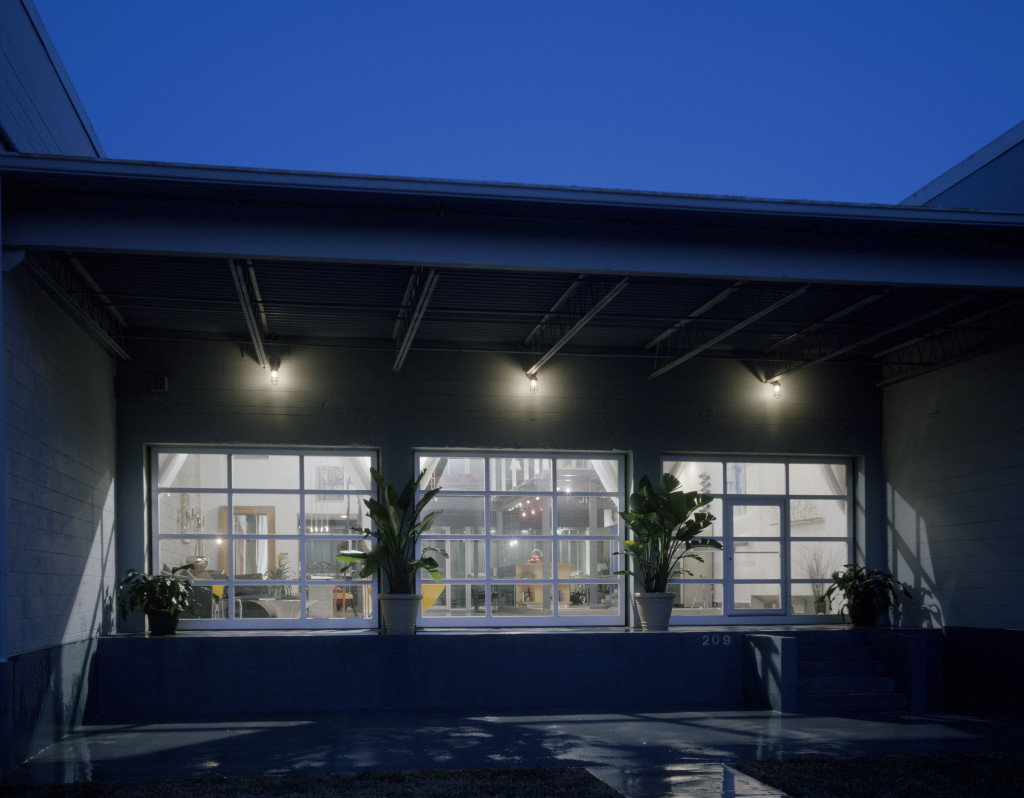 209 N 12th Street: Loft Design
People often ask, "What made you decide to go from bridges and big buildings to residential?" so I've thought about it a lot. Looking back, I realize it was those moments of working with each client to make a house into their unique home that made me love the residential side of architecture.
It is a big deal to design the place that someone will call home and when they love it, its amazingly rewarding.
************************************
We've got a great group of ArchiTalkers blogging about all things architecture! Be sure to click through the links below for more "First Project" fun:
Bob Borson – Life of An Architect (@bobborson)
My First Project: The Best Project Ever Designed That Wasn't
Jeff Echols – Architect Of The Internet (@Jeff_Echols)
My First Project – Again
Lee Calisti, AIA – Think Architect (@LeeCalisti)
first project first process
Mark R. LePage – Entrepreneur Architect (@EntreArchitect)
Our First Architecture Project [#ArchiTalks]
Lora Teagarden – L² Design, LLC (@L2DesignLLC)
#ArchiTalks: My first project
Eric T. Faulkner – Rock Talk (@wishingrockhome)
The First One — A Tale of Two Projects
Rosa Sheng – Equity by Design (@EquityxDesign)
Why every project is my "First"
Michael Riscica – Young Architect (@YoungArchitxPDX)
The Early Years of My Architecture Career – My Role
brady ernst – Soapbox Architect (@bradyernstAIA)
What is Architecture
Eric Wittman – intern[life] (@rico_w)
[first] project [worst] crit
Sharon George – Architecture By George (@sharonraigeorge)
My First Project – The First Solar Decathlon #Architalks
Emily Grandstaff-Rice – Emily Grandstaff-Rice AIA (@egraia)
Project Me
Daniel Beck – The Architect's Checklist (@archchecklist)
Fake it 'til you make it
Jarod Hall – di'velept (@divelept)
Define First
Anthony Richardson – That Architecture Student (@thatarchstudent)
my first project
Jeffrey A Pelletier – Board & Vellum (@boardandvellum)
Top ten tips when faced with a challenging Architectural project
Aaron Bowman – Product & Process (@PP_Podcast)
Community 101
Kyu Young Kim – Palo Alto Design Studio (@sokokyu)
My First Project – The Contemporary Cottage
Nisha Kandiah – TCDS (@SKRIBBLES_INC)
Michele Grace Hottel – Michele Grace Hottel, Architect (@mghottel)
"My First Project"
Drew Paul Bell – Drew Paul Bell (@DrewPaulBell)
My First Project
Samantha Raburn – The Aspiring Architect (@TheAspiringArch)
6 Major Differences between my 1st School Project & my 1st Real Project
Cormac Phalen – Cormac Phalen (@archy_type)
I GOT A ROCK
8 Comments