This week in our office we are working through designs for a new house and trying to have a little fun with the stair… yes, we architects are always having fun with modern stair design, but this time we have a lot of constraints. We have a tight space, we need to go up 3 levels but would like to keep the steps low so it doesn't feel like you're hiking up a mountain by the time you reach the top, and we have a tight budget. We also want the stair to feel light and open, and allow natural light down to the first floor from the large windows at the top level.
Modern Stair Design
Our design solution is a continuous folded steel stair that gradually winds it's way up. While steel and "feel light" might sound like a contradiction, there are interesting ways to make this work… I've included a few modern stair design ideas below – some of the inspiration images we've been pinning for this project. Sure, open riser stairs – the ones that look like the steps are floating – seem light, but the supports for those stairs are usually quite bulky and seem "heavy", especially when looking up at them from below. (And, if not bulky, they tend to get much more expensive.)
Hopefully the images we've pulled together can give you a better idea of how a folded steel stair design can feel light.  I think it's going to beautiful!
Continuous Modern Stairs – Design Inspiration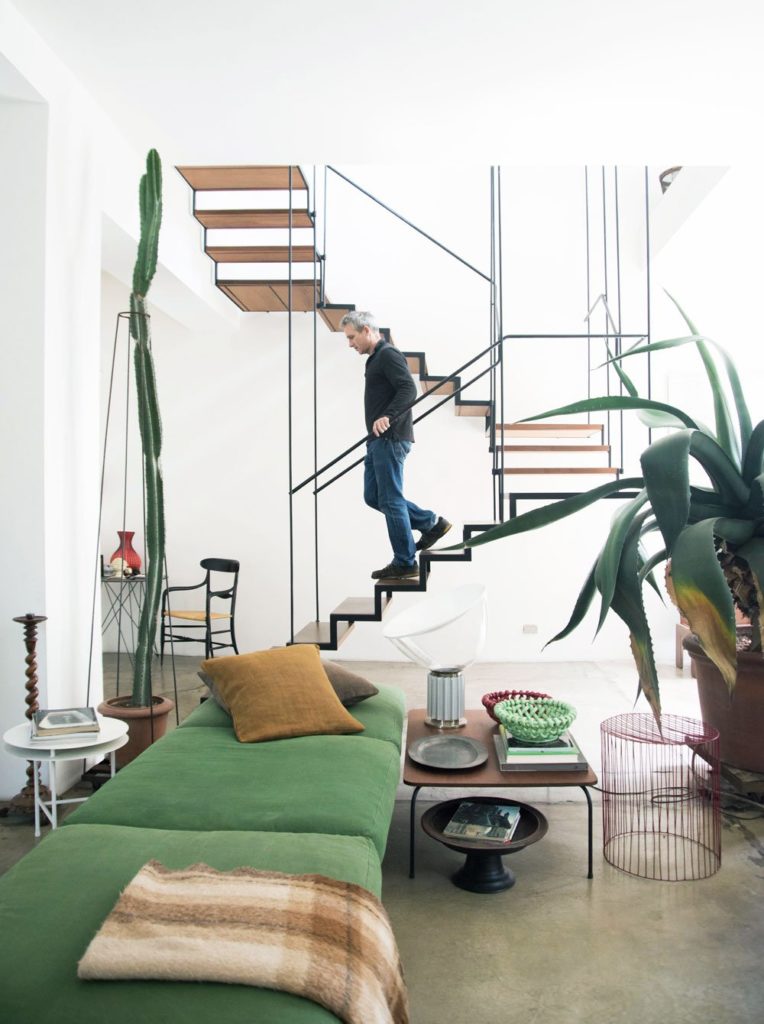 Home in Milan by Antonino Sciortino, Photography: Courtesy of TRNK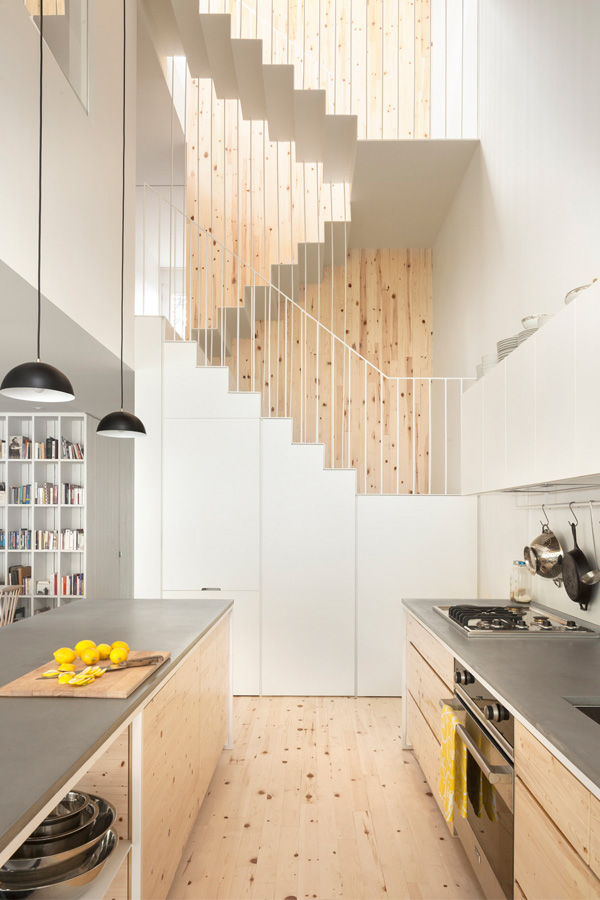 Clark, by La Shed, Photography: Maxime Brouillet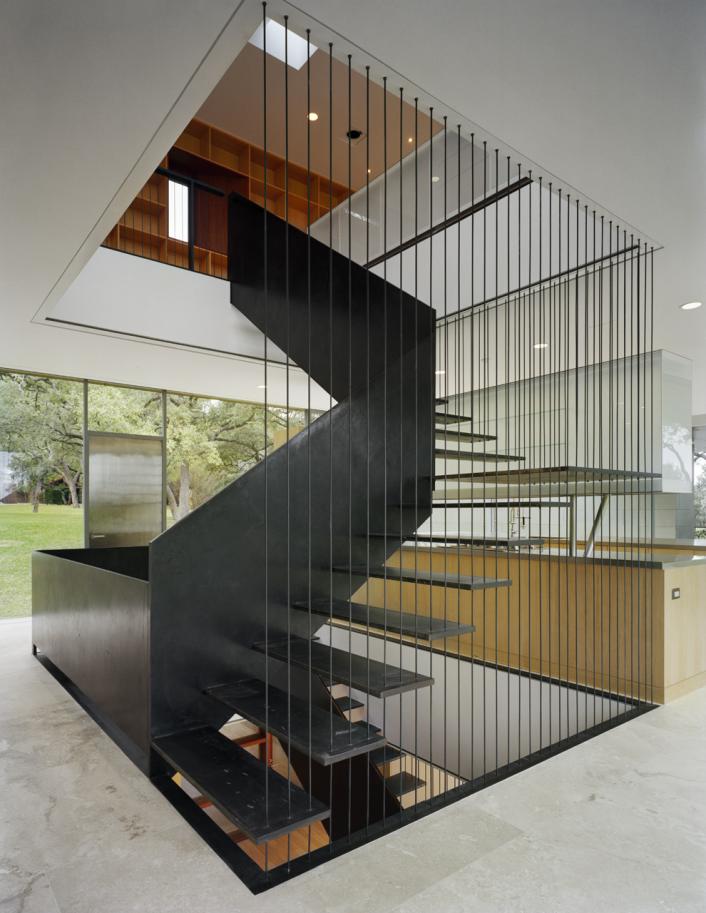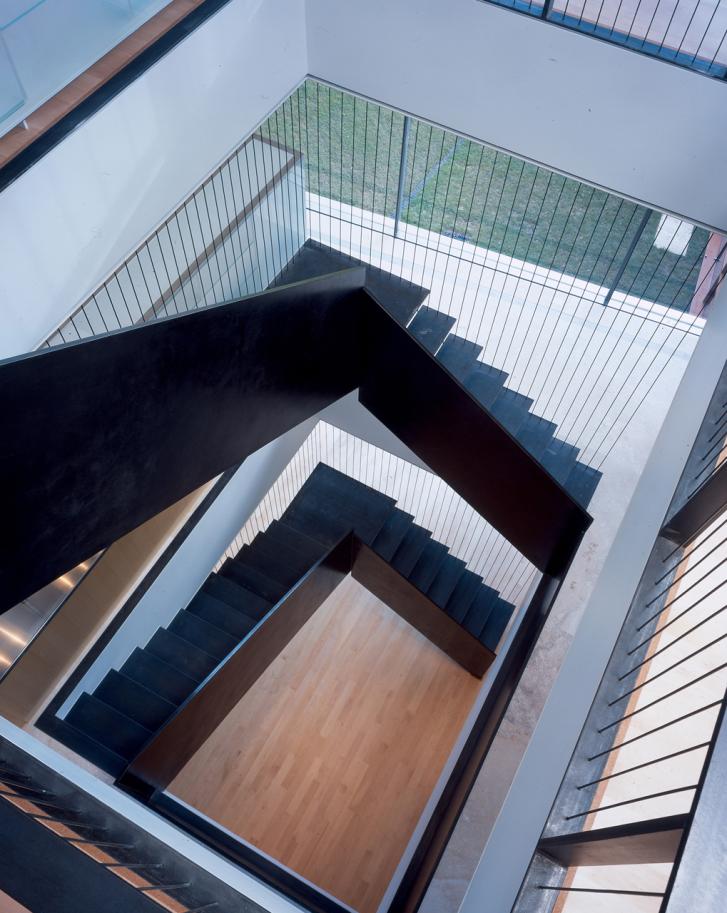 Floating Box House by GLUCK+, Photography: Paul Warchol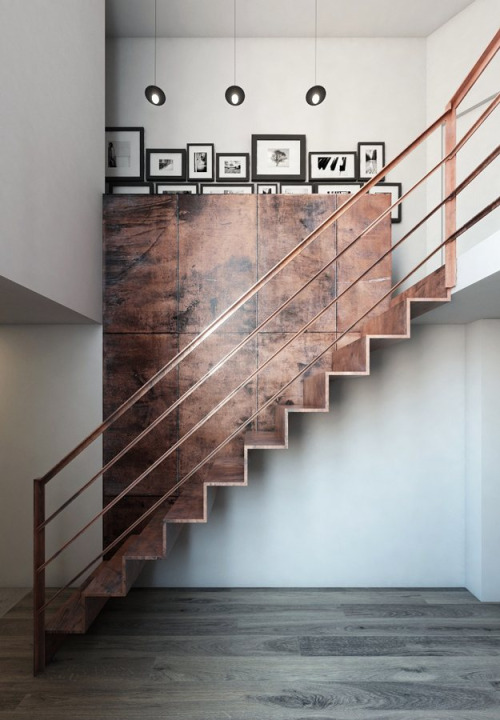 Loft in Brooklyn by ASZarchitetti, Photography: Courtesy of CJWHO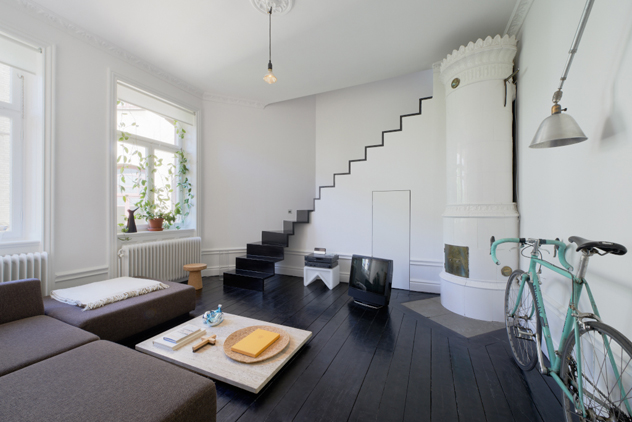 Frejgatan 25 by Andreas Martin-Löf Arkitekter, Photography: Åke E:son Lindman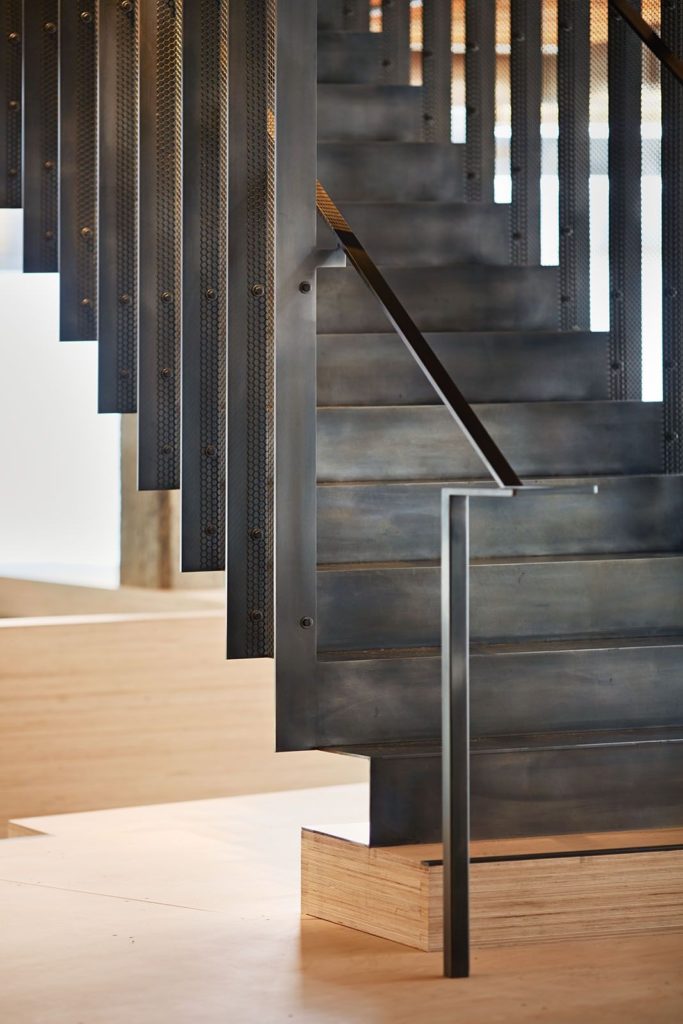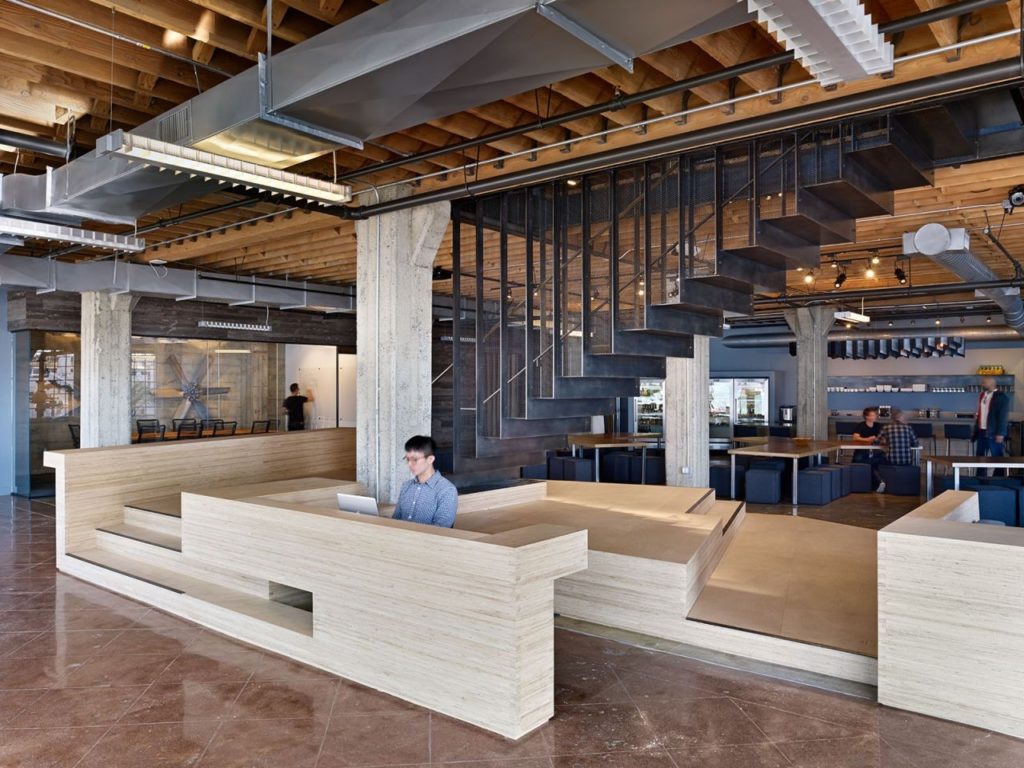 Heavybit Industries by IwamotoScott Architecture, Photography: Bruce Damonte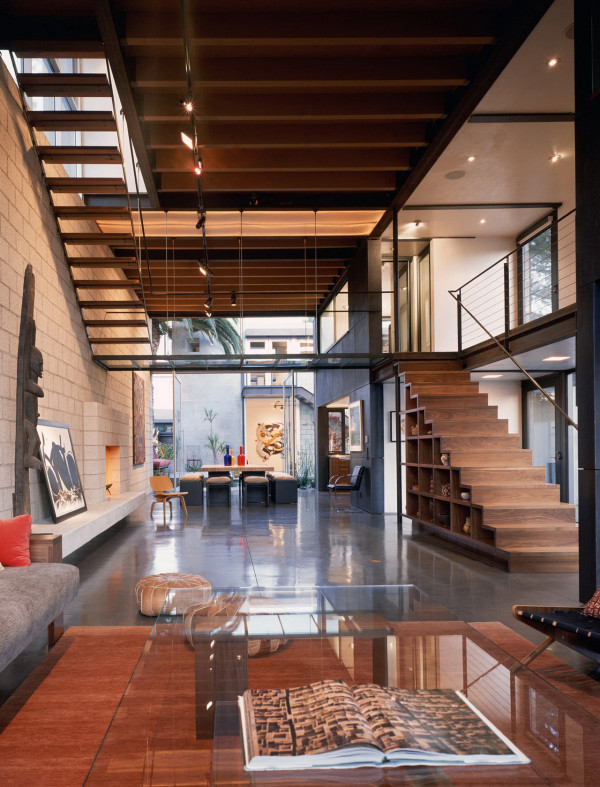 700 Palms by Ehrlich Architects, Photography: Erhard Pfeiffer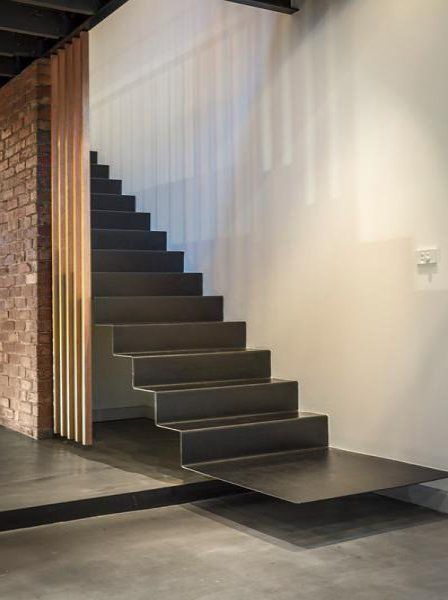 Image from DesiretoInspire "Stalking a Loft"
2 Comments