This week we are putting together a presentation for one of our clients on modern exterior cladding materials for their home. As our readers already know, we often share ideas here in The Architect's Notebook of things we are working on in the office… So this week we're into images of brick, block and stone.
This particular house project is a "transitional" design – at least this is what we are calling it since "modern" seems too abrupt (as a pinpointed style) for this house and it is definitely not "traditional." (We are also speaking with general contractors about building the house and one of their first questions is usually about the "style" of the home. For lack of a better term, "transitional" seems to suffice.)
With the client's desires in mind, we have selected images of modern and contemporary homes with brick, stone and/or block as the exterior material. We are also including close-up images of the materials and in some cases we will be sending samples to our clients so they can see and feel the product "in hand." For our readers, a selection of images will have to do… Enjoy!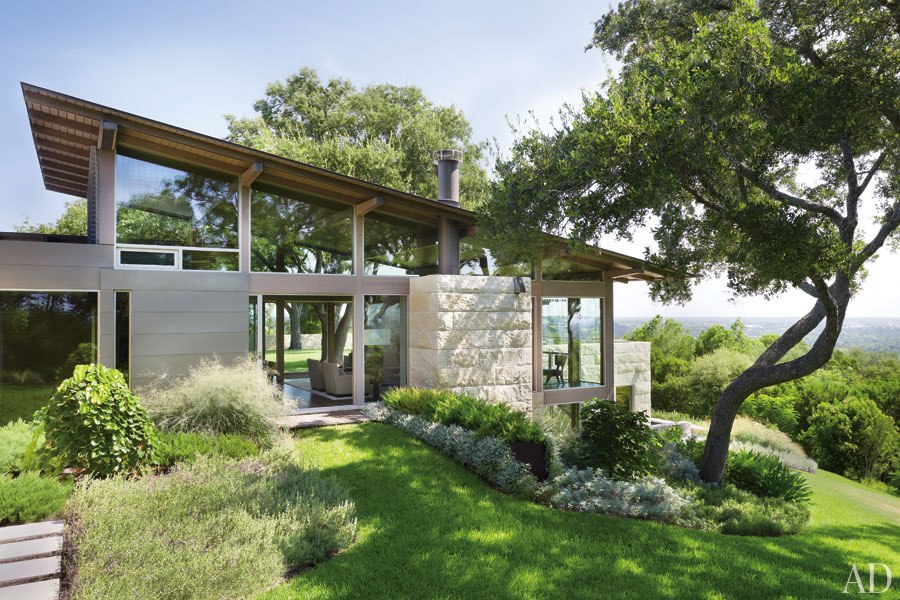 Hillside House by Lake Flato Architects. Image from Architectural Digest.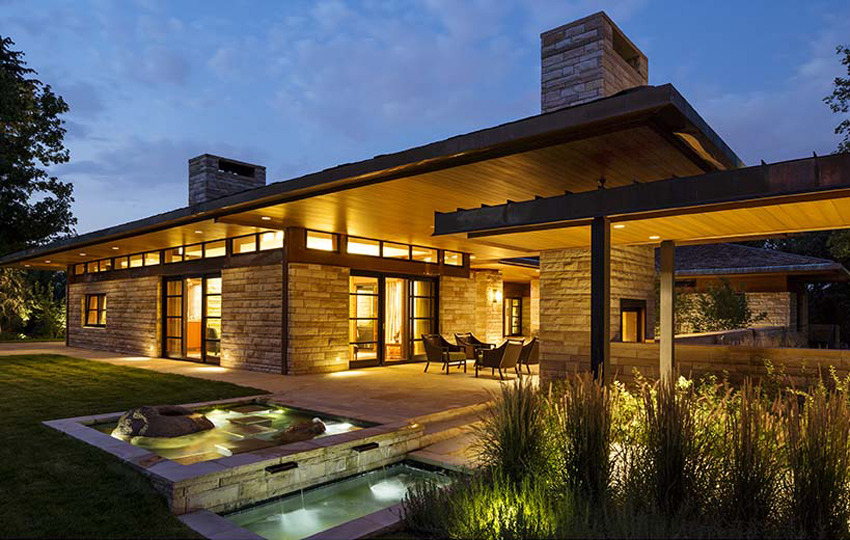 Polo Club Residence by Carney Logan Burke Architects, photography by Paul Warchol.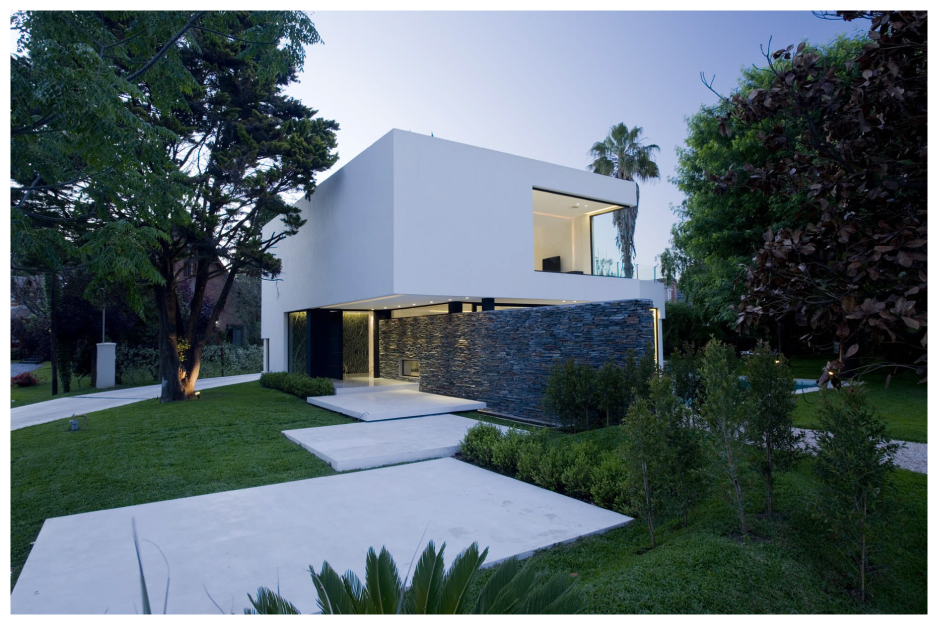 Carrara Residence by Remy Arquitectos. image from Remy Architects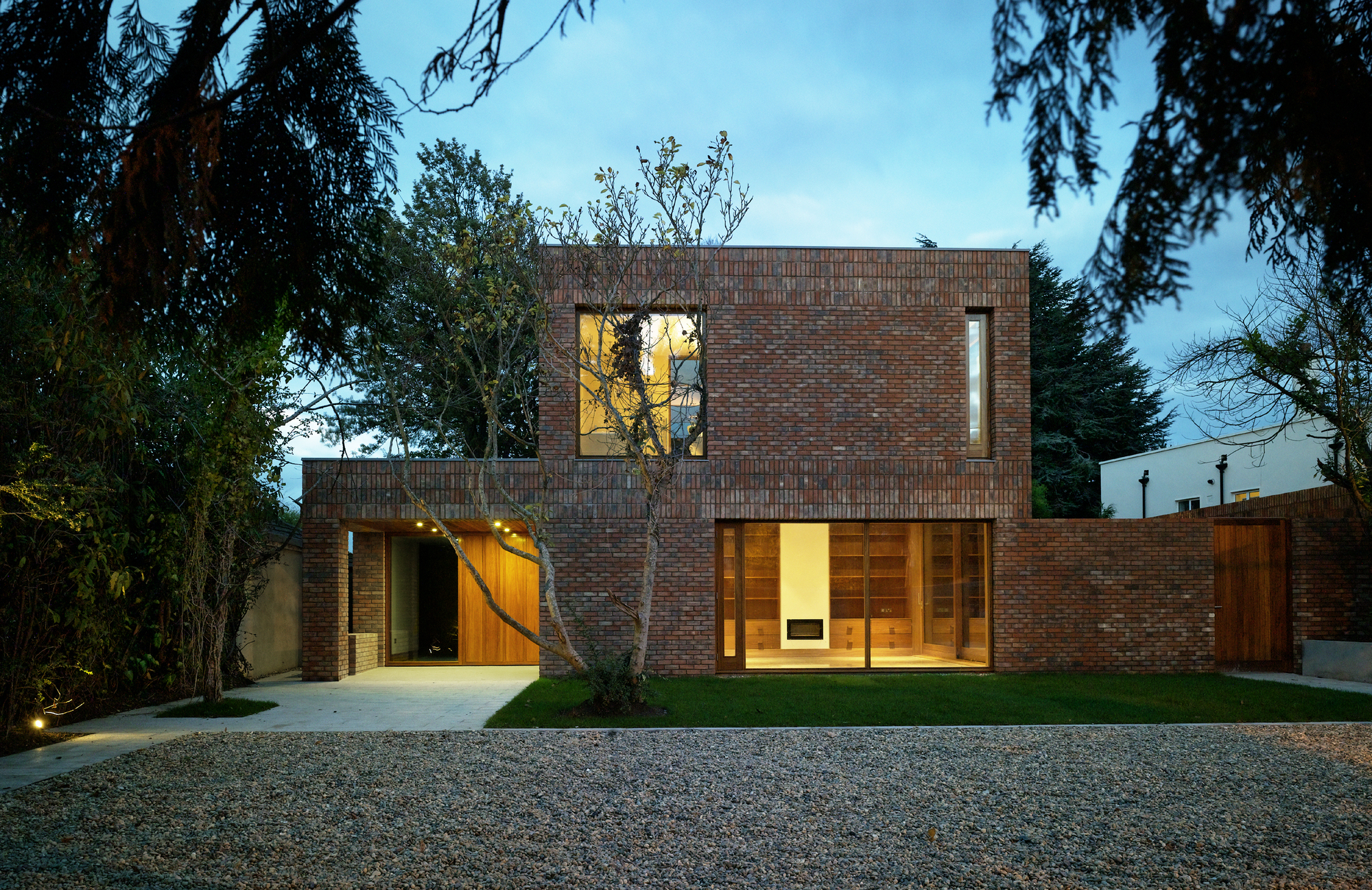 House on Mount Anville by Aughey O'Flaherty Architects. Photography by Marie-Louise Halpenny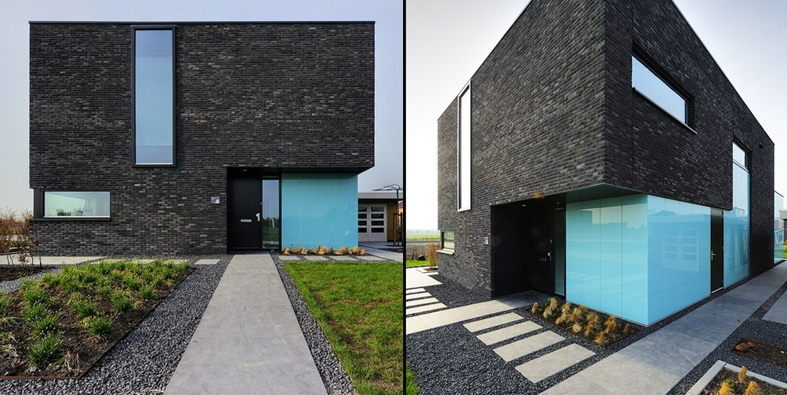 Leeuwarden House by Wind Architecten Adviseurs. photos from WAA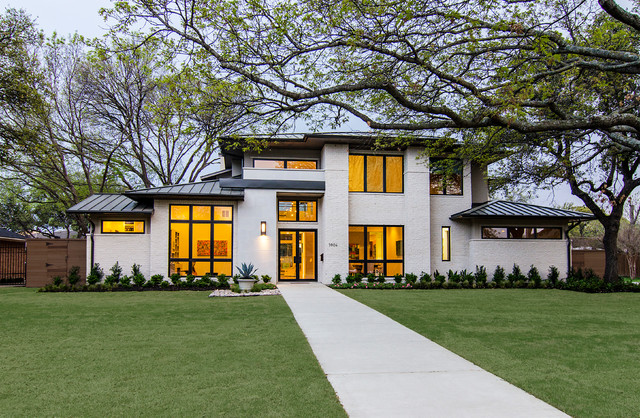 Williamstown House, John Lively + Associates, photo from John Lively + Associates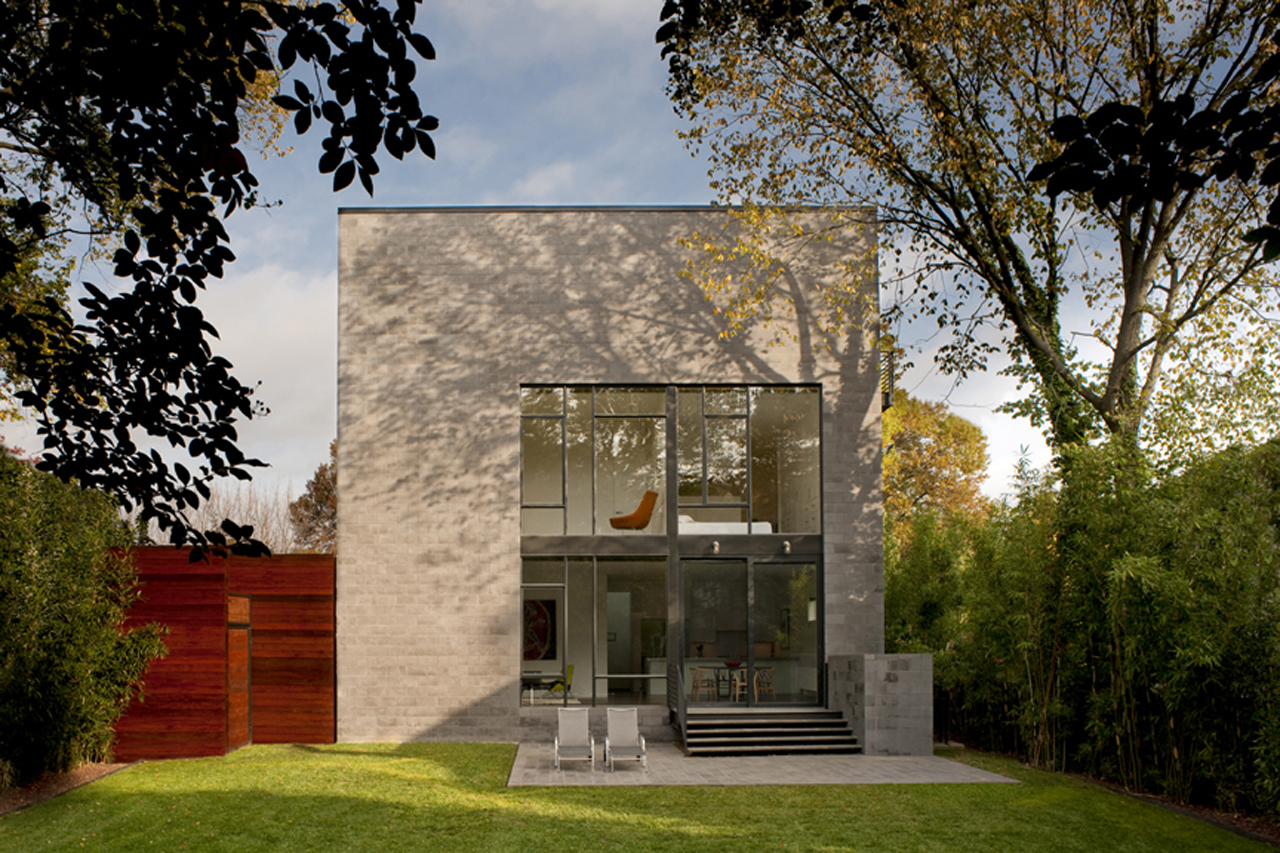 Hampden Lane House by Robert M. Gurney, Architect. Photography by Maxwell Mackenzie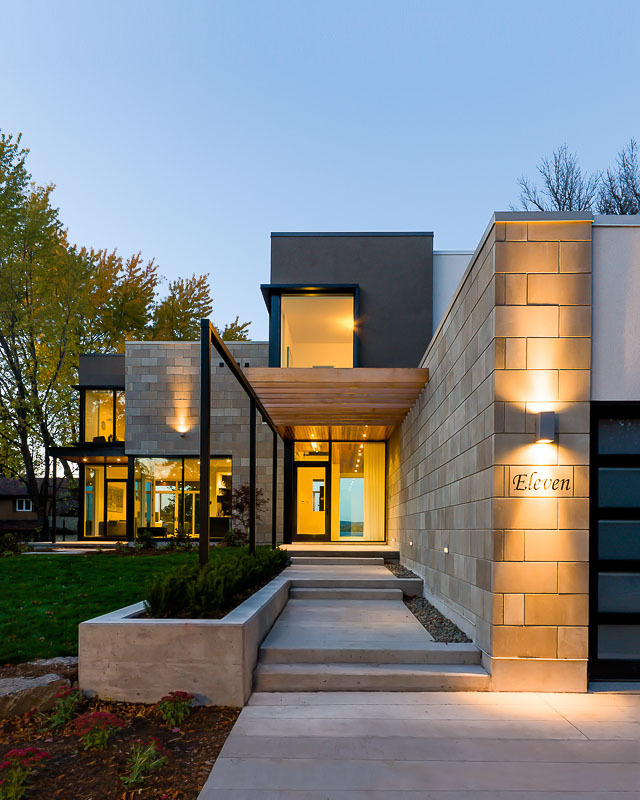 Ottowa River Home, Christopher Simmonds Architect. Photography by Double Space Photography