craft: an activity involving the skill in making things by hand.
As I have mentioned many times, the construction process is one my favorite parts about being an architect… Building Your Home – working with the contractor on details and materials and watching our design become reality – is the most exciting part of the entire design process.
My first job out of design school taught me the most about architecture. I was in a firm that gave us more responsibility than we could have asked for, challenging us to learn as much as possible about any and everything related to design. We were encouraged to use the furniture shop that our firm also owned and "get our hands dirty" making and creating things.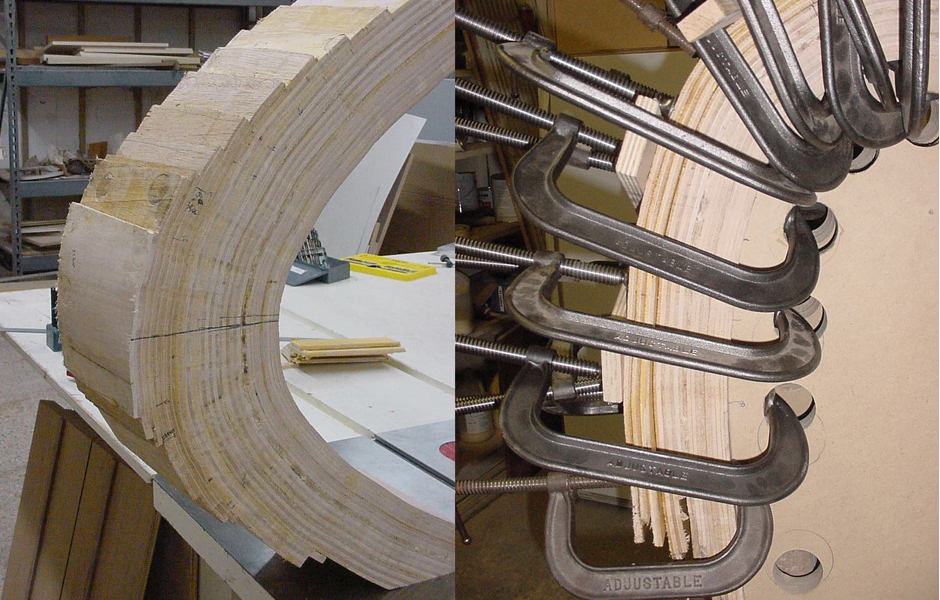 This is when I fell in love with architecture as a craft.
Making furniture taught me about materials and details and how things go together. Designing furniture made me think about how we as individuals use space – how we move through a space, how we converse, how we sit in a chair and read, how we sit at a desk and work, and how we live day to day…
When I was in architecture school I thought I wanted to build bridges or design large commercial spaces. I had the opportunity after graduate school to work for a much larger firm on very large and exciting projects… It was while I was in Calatrava's office and started working on a single family home that I realized my biggest interest was residential architecture.
Why I love my craft: Residential Architecture
We all design buildings that mostly will be constructed by hand – even the larger-than-life steel trusses for the WTC Transit Hub are welded and sanded by hand. But it is the intricacies of crafting how we live in our most intimate space, the home, that is the most intriguing to me.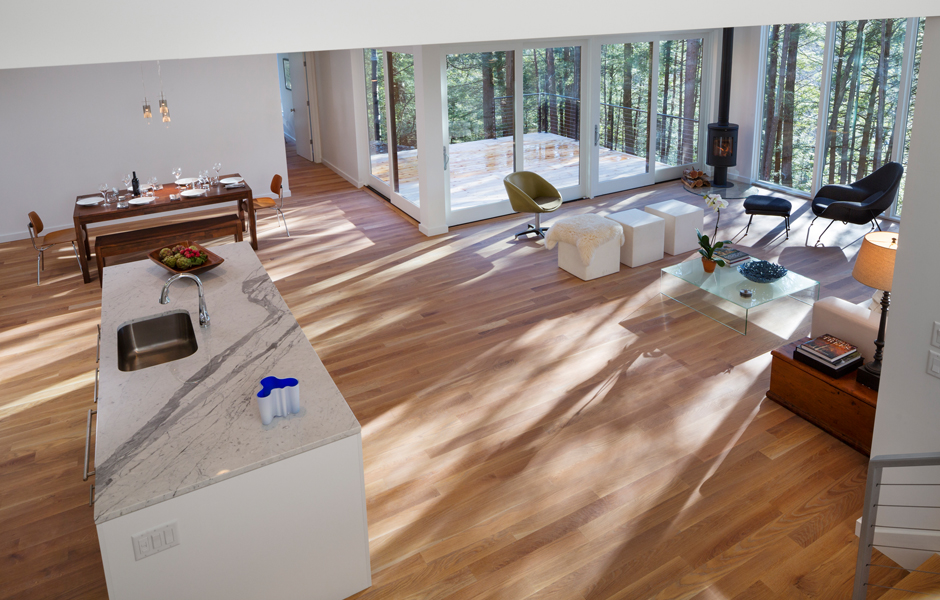 Creek House by Studio MM
As an architect, I craft your home by carefully considering how you will use your space, how you converse in your living room, how you cook in your kitchen, where you do homework, eat dinner, share stories… and I care about what material your hand touches as you walk up the stairs, or what material your feet feel as you get out of bed… When you walk into a well-crafted house it makes you feel comfortable and I believe it elevates your mood. Why I love my craft?… Architecture can make you happy!
This post is part of the ArchiTalks series in which Bob Borson of Life of an Architect selects a theme and a group of us (architects who also blog) all post on the same day and promote each other's blogs. This month's theme is Crafty… I chose to focus on the Craft part of that. To read how others interpreted the theme please click the links below…
Bob Borson – Life of an Architect (@Bobborson) "Architects are Crafty"
Jeff Echols – Architect of the Internet (@jeff_echols) "Master Your Craft – A Tale of Architecture and Beer"
Mark R. LePage – Entrepreneur Architect (@EntreArchitect) "How to Craft an Effective Blog Post in 90 Minutes or Less.."
Lee Calisti – Lee CALISTI architecture+design (@leecalisti) "panel craft"
Rosa Sheng – Equity by Design/The Missing 32% Project (@miss32percent) "Which Craft?"
Lora Teagarden – L2Design, LLC (@L2DesignLLC) "Oh, you crafty!"
Meghana Joshi – IRA Consultants, LLC (@MeghanaIRA) "Crafty-in Architecture as a Craft"
Stephen Ramos – BUILDINGS ARE COOL (@sramos_BAC) "Ghost Lab"
Matthew Stanfield – FIELD 9 Architecture (@FIELD9arch) "On the Craft of Drafting: A Lament"
Michele Grace Hottel – Michele Grace Hottel, Architect  "krafte"
Jonathan Brown – Proto-Architecture (@mondo_tiki_man) "Crafty"
Eric Wittman – intern[life] (@rico_w) "arts and [crafty]"
Tara Imani – Indigo Architect (@Parthenon1) "Crafting a Twitter Sabbatical"
Cindy Black – Rick & Cindy Black Architects "merging architecture and craftiness"
Brian Paletz – The Emerging Architect (@bpaletz) "Underhanded Evil Schemes"
********
10 Comments