What makes a Favorite Place? Is it somewhere in your memory? Or someplace that you go every day? Or is it some space that you dream of having one day?
I have a Favorite Place that I knew growing up: a large, comfortable window seat. When I was little, I would wake up early every morning, sit in the window and pull the window shade behind me and just watch…. I don't know what or why, but I loved to sit in that window seat and imagine…
One day I would love to have such a wonderful window seat in my home…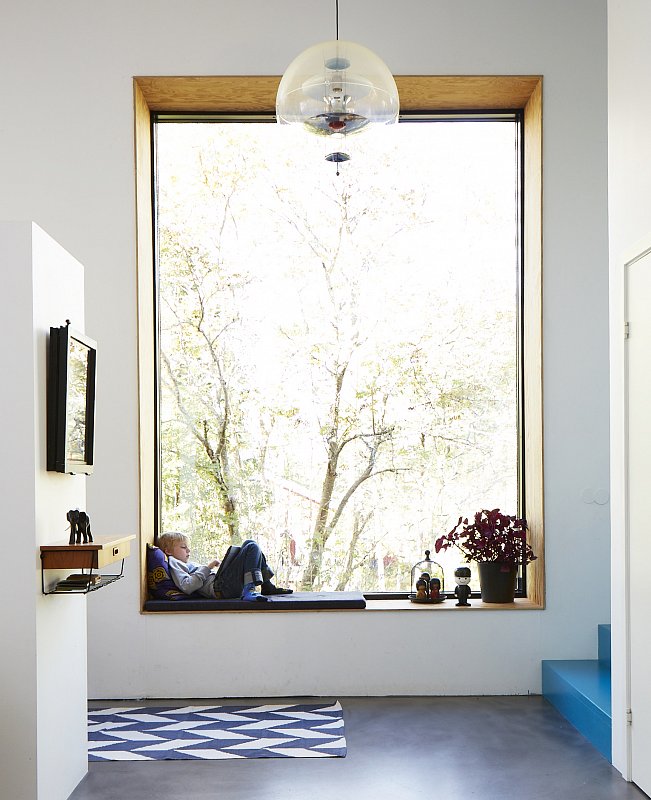 Photo by Paul Massey, found on apartmenttherapy.com. More wonderful window seat inspiration here.
As a residential architect we have conversations like this all the time. When we begin working with a new client, we as them to answer a list of questions so that we can better understand how their family lives day to day in their home. One that always creates a lot of discussion is "What is your favorite place in your current home?" I live in Manhattan, as do many of my clients, and this question could be a difficult one to answer… Frequently our clients say they do not have a favorite place in their current apartments – the usual excuse is that it is far too small and they're barely squeezing into it anyway. But most of the time there is no hesitation on the answer.
I think everyone has a favorite place. We're sharing some inspiration for those spaces with you below…
A Sunny Spot to Sit and Read
A client we recently met with to design his weekend home in Upstate New York told us his favorite place was reading in the sunshine. And yes, as you might have guessed, he lives in an apartment in Manhattan and doesn't have such a place. We have designed a space off of the master bedroom with a large window that gets plenty of southern sunshine… I hope that will be his new favorite place.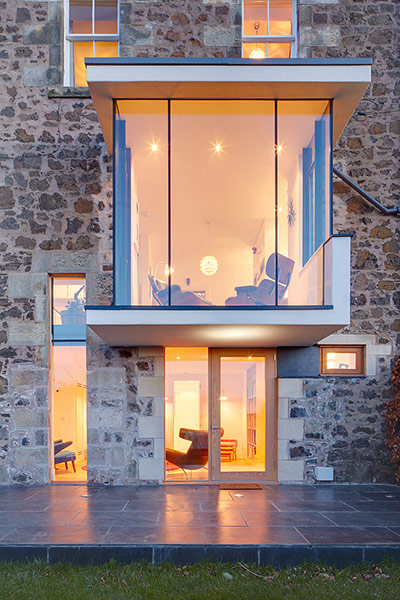 WT Architecture, Photo: Matt Laver
A Thoughtfully Organized Kitchen
One client told us that her favorite place was her kitchen. Yes, she loved to cook, but her kitchen was her favorite place because she had everything she needed within reach. She didn't want a large kitchen in her new home….she wanted a small but well designed and thoughtfully organized kitchen.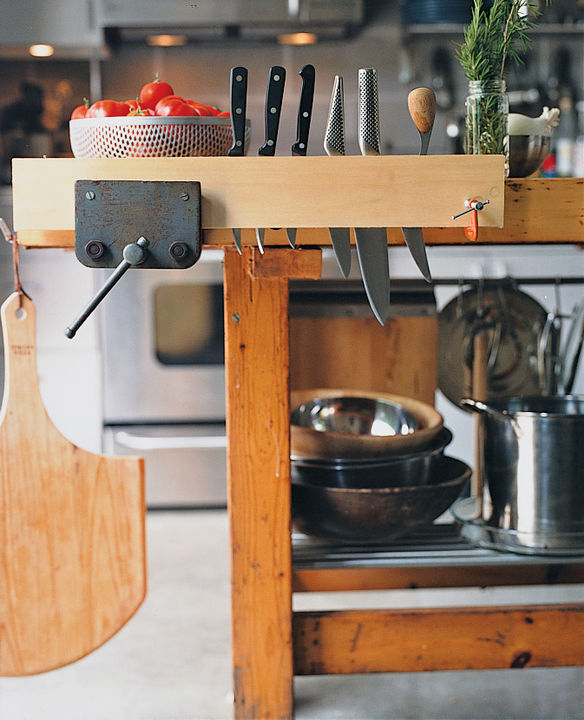 Found on Dwell. Photo Livia Corona
Cozied Up By a Warm Fire
Another one of our favorites for a "favorite place" is in front of a wood burning fireplace. Considering that we design many weekend homes in the Catskills and the Hudson Valley, we hear that one a lot. And I'd have to say, after my "sitting window" I think a cozy place by the fire might be a close second.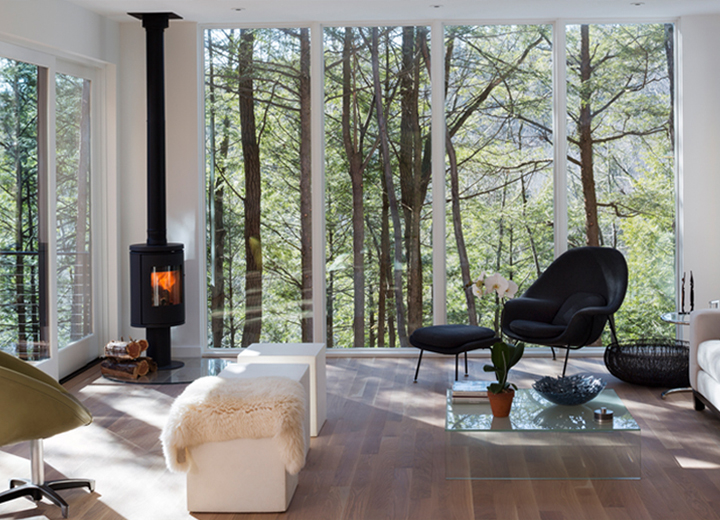 Creek House by Studio MM, photo by Paul Warchol
What is your Favorite Place?
***********************
Today's post is part of the ArchiTalks series in which a group of us (architects who write a blog) post about the same subject on the same day. Today's theme is "Favorite Place." This monthly series is a fun way to share our passion for architecture – please visit my colleagues' pages below to read about their Favorite Places as well:
Lee Calisti – Lee CALISTI architecture+design (@leecalisti) "favorite place"
Cormac Phalen – Cormac Phalen (@archy-type) "Baltimore"
Evan Troxel – Archispeak (@etroxel) "My Favorite Place"
Meghana Joshi – IRA Consultants, LLC (@MeghanaIRA) "Oh, The Places You'll Go!"
Lora Teagarden – L2Design, LLC (@L2DesignLLC) "ArchiTalks meets #ThisOldHouse"
Andrew Hawkins, AIA – Hawkins Architecture (@hawkinsarch) "My Favorite Placein the Wild"
Matthew Stanfield – FIELD 9 Architecture (@FIELD9arch) "Ruby Slippers"
Stephen Ramos – BUILDINGS ARE COOL (@sramos_BAC) "Cinque Terre"
Jonathan Brown – Proto-Architecture (@mondo_tiki_man) "Favorite Place"
Eric Wittman – intern[life] (@rico_w) "my [first] favorite place"
Tara Imani – Indigo Architect (@Parthenon1) "Favorite Place – Architalks 8"
Jes Stafford – MOD Architect (@modarchitect) "Making Space and the Favorite Place"
Enoch Sears – Business of Architecture (@businessofarch) "Where Do You Like To Go When You Aren't Working?"
Michele Grace Hottel – Michele Grace Hottel, Architect  "favorite place"
Brian Paletz – The Emerging Architect (@bpaletz) "Favorite Place(s)"
Michael Riscica – Young Architect (@YoungArchitxPDX) "MIT Chapel – My Favorite Place"
Jeremiah Russell, AIA – ROGUE Architecture (@rogue_architect) "favorite place: #architalks 5th edition"
Mark R. LePage – Entrepreneur Architect (@EntreArchitect) "My Favorite Place [Podcast]"
********
5 Comments