I love being an architect because I love helping people's dreams come true. Yes, I know this sounds corny, but as a residential architect this is what I do: listen to my clients talk about their hopes and desires, work with them to create their dream home, and then watch their smiling faces when they are so excited to see their dreams become reality. It is extremely exciting to be a part of that joy.
Calatrava and #ArchiTalks
Today I'm going to jump in scale a bit and take you back in time…

Note: This week is the second post in a group series called #ArchiTalks in which Bob Borson of Life of an Architect gives a group of us architects a theme or a set of questions and we all have to post our response… this week's theme: THIS is exciting!
Last Friday night I attended the grand opening party for the Information, Science and Technology (IST) Building, the inaugural building for the new Florida Polytechnic University campus, designed by Santiago Calatrava.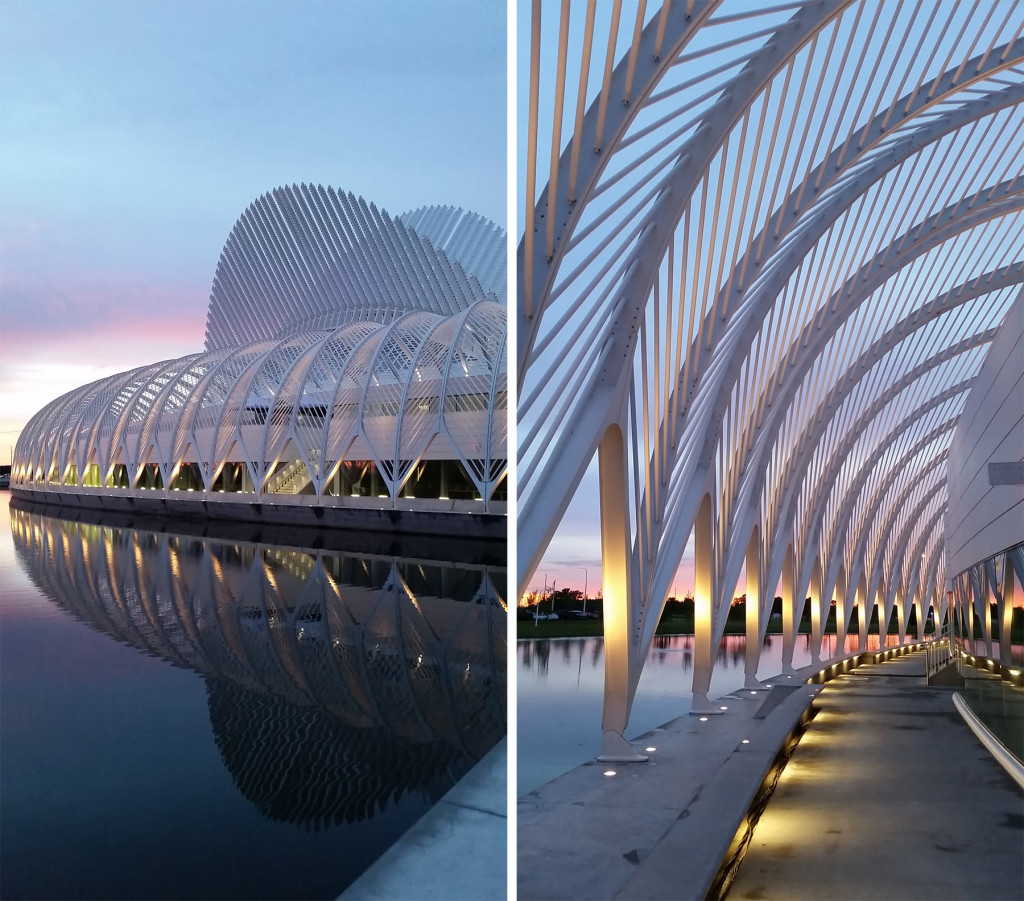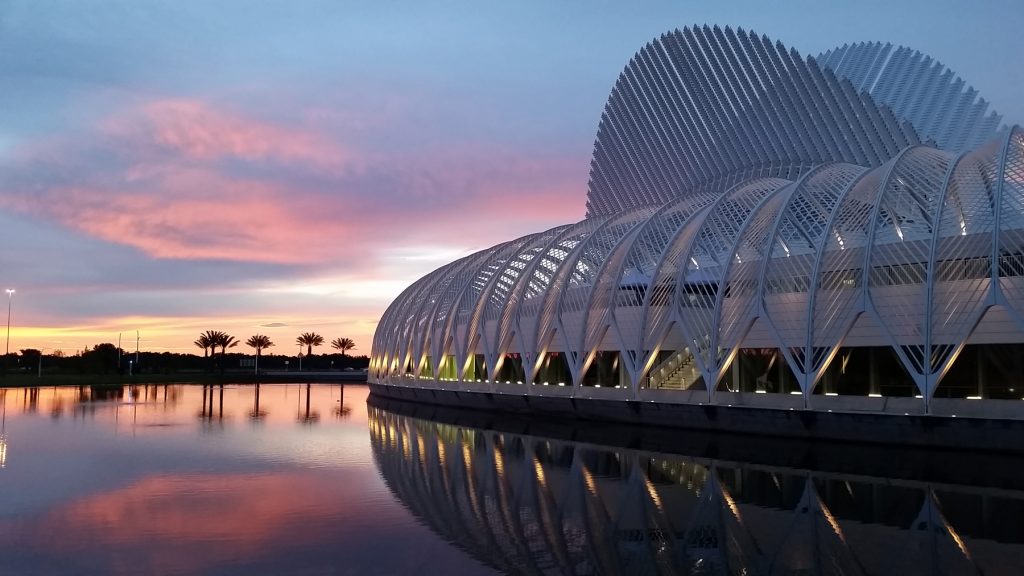 Even more than the amazing architecture, I'm excited to share this story here because I was a part of this project from the very beginning… When I worked for Santiago Calatrava I was part of the team that brought this project into the office. We met with FL Poly to listen to their dreams for a new campus and an iconic building that would truly be an inspiration for the school and the community. We worked with them to create the Campus Master Plan with the IST building as the heart of the campus…
And on Friday I got to see so much excitement from the community, and hear the ambitious stories from the students, and watch the smiling faces of the many that are so proud to work in and around the building.
Architecture is exciting. And it makes a difference in people's everyday lives.
The Innovation, Science and Technology Building at Florida Poly from Indie Atlantic Films on Vimeo.
Standing in the built space of a project which you helped create is one of the most exciting things for an architect. At least it is for me. THIS is exciting!
(P.S. That video was filmed with drones…which is also pretty exciting!)
Find out more of what is exciting to Architects: Below are links to others in our #ArchiTalks group who are posting today on the theme "This is exciting"… Enjoy the rest!
Bob Borson – Life of an Architect (@bobborson) "This is Exciting – The Beginning of the End"
Jeff Echols – Architect of the Internet (@jeff_echols) "5 'RE's' to Change the Future of Architecture"
Matthew Stanfield – FIELD 9 Architecture (@FIELD9arch) "This is Exciting"
Mark R. LePage – Entrepreneur Architect (@EntreArchitect) "This is Exciting – Making a Difference …"
Oscia Wilson – Boiled Architecture (@ocia_wilson) "This is Exciting – They're fighting it out!"
Lee Calisti – Lee CALISTI architecture+design (@leecalisti) "this is exciting :: start + finish"
Evan Troxel – (@etroxel) "This is Exciting"
Enoch Sears – Business of Architecture (@businessofarch) "This is Exciting: Marketing for…"
Jes Stafford – Modus Operandi Design (@modarchitect) "This is Exciting – It All Comes Together"
Cormac Phalen – Archispeak Podcast (@archy-type) "This is Exciting – The End is… Beginning"
Nicholas Renard – Cote Renard Architecture (@coterenard) "This Right Here – This is Exciting"
Jeremiah Russell – r|one studio architecture (@ronestudio) "I'm so EXCITED!"