Modern Residential Architecture is often defined as "minimal" or "simplified" or "open plan." And though these descriptions may be accurate in illustrating the overall aesthetic, they don't even begin to represent the quality of work necessary to create modern architecture: the design is in the details.
This post presents 5 beautiful Modern Details of Residential Architecture + offers some expert advice in designing and constructing modern architectural details.
Mothersill Residence by Bates Masi Architects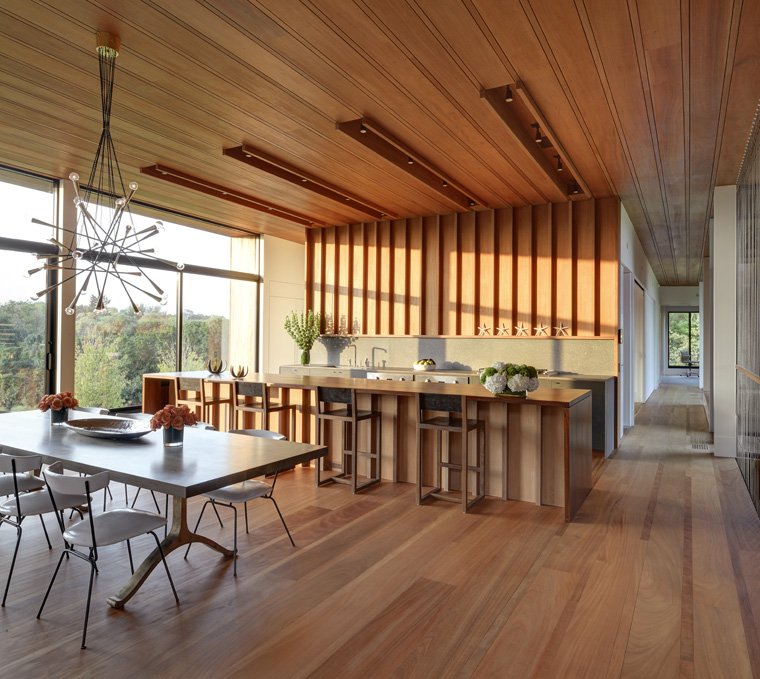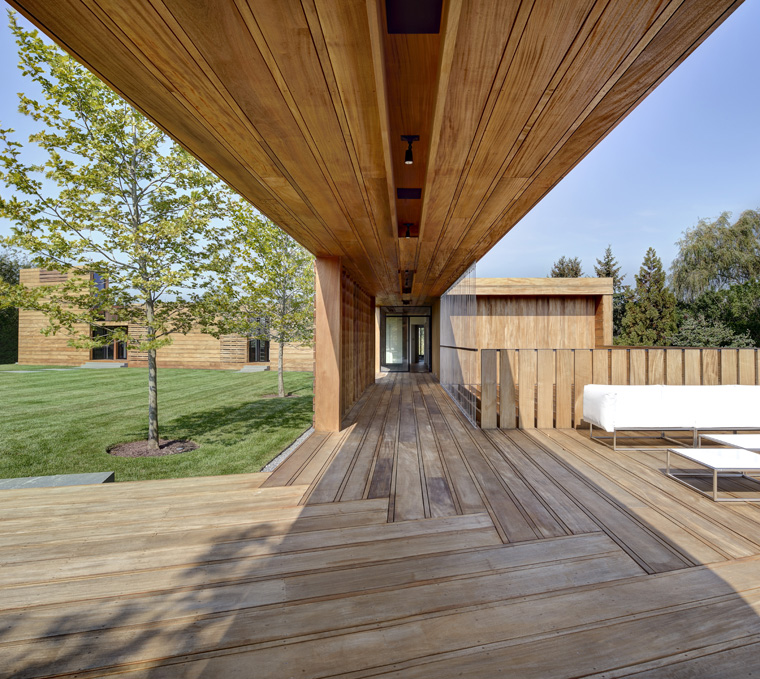 The beauty of the modern architectural detail is a result of the design of course, but the success is directly related to the quality of the construction – and often to the architect's collaboration with the construction team. The "simple" detail of expressing the wood at the top edge along the stair is, in my opinion, a beautiful modern expression of a natural material. In the case of the Creek House below a huge applause goes out to the expert craftmanship of the carpenters who built the house – Hank Starr, Builder – and the ones who constructed the stairs – Beechford Stairs.
Creek House by Studio MM, pllc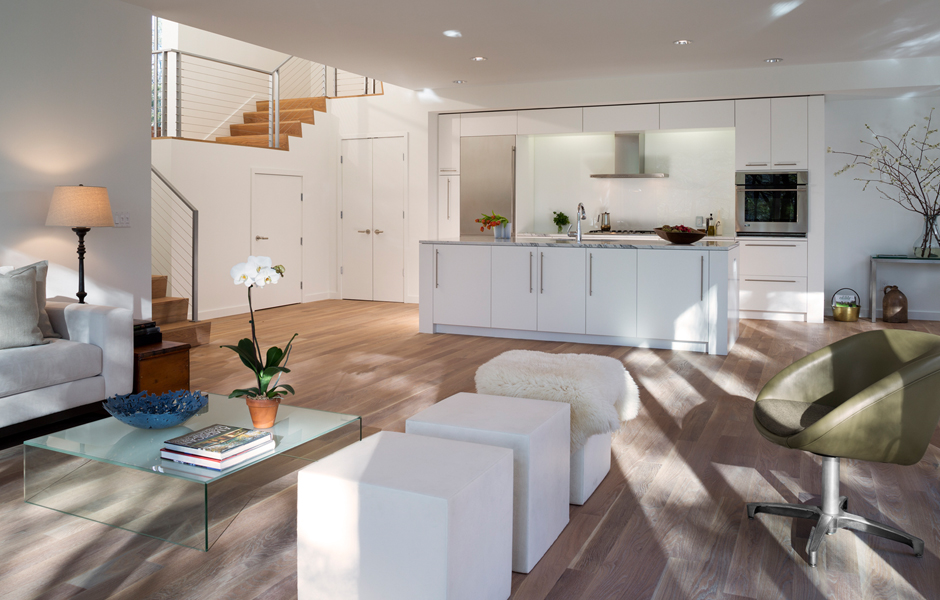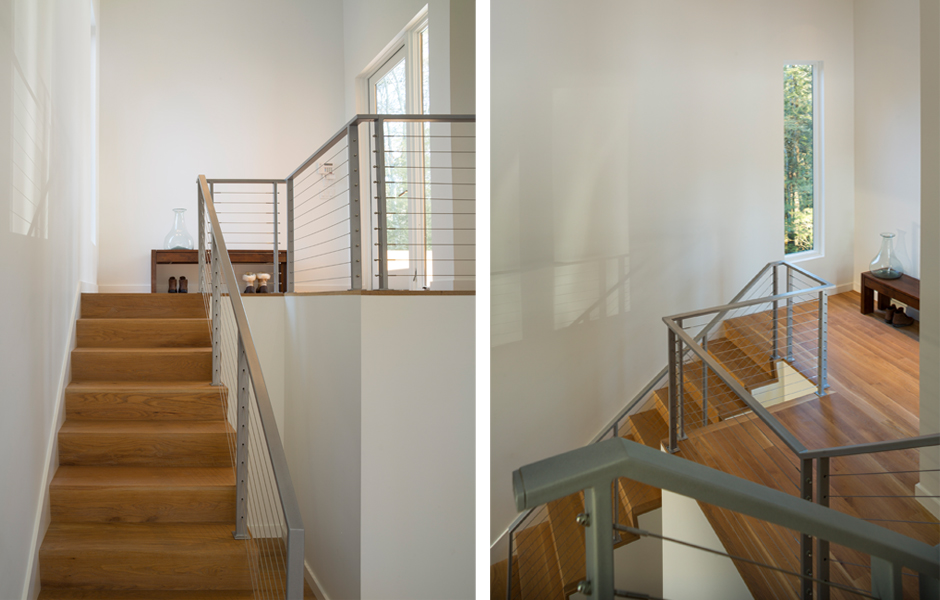 Writer's Studio by Cooper Joseph Studio
"The studio volume is a rectilinear, restrained single-room, but the rigid orthogonal geometry of the room is juxtaposed with the dynamic sculptural designs of the furniture – a desk, a side table, and two black leather armchairs. The slat pattern of the exterior extends to the interior further blurring the interface between inside and nature." – description from Cooper Joseph Studio
This house blends well into the recent post Residential Architecture: Exploring the Relationship btwn Interior + Exterior.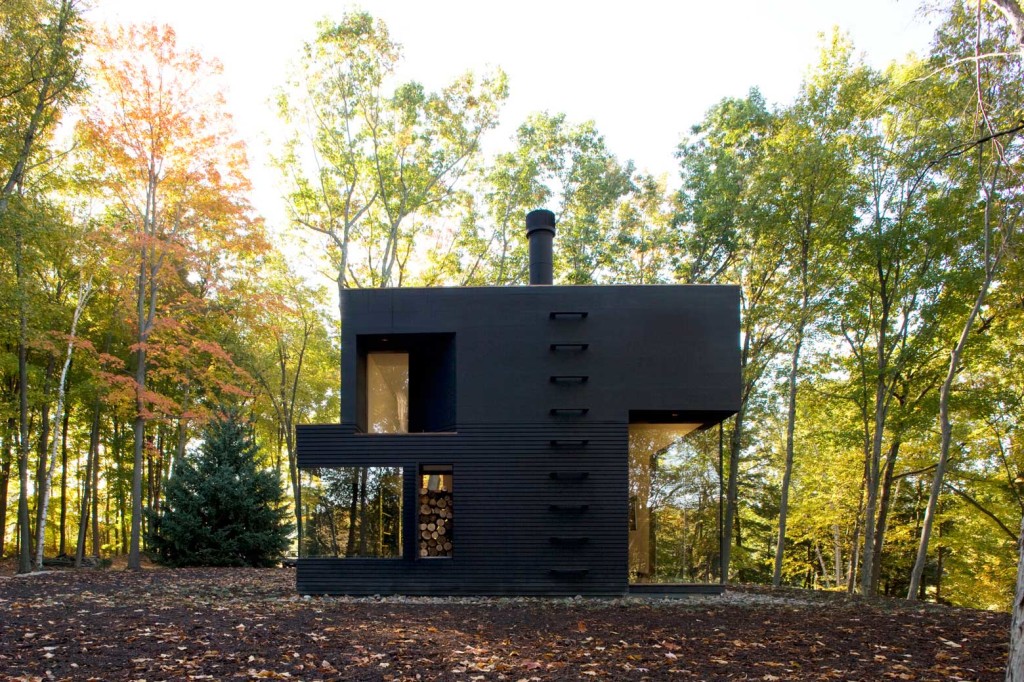 (yes, I think the door to the woodpile opens from the outside for convenience. How's that for a design detail!)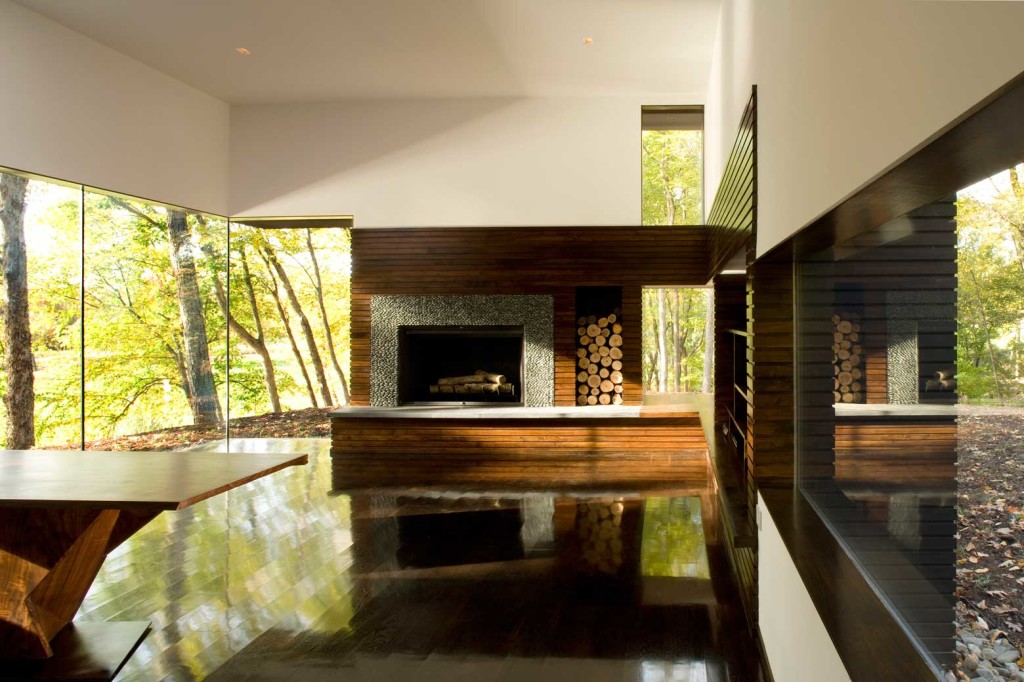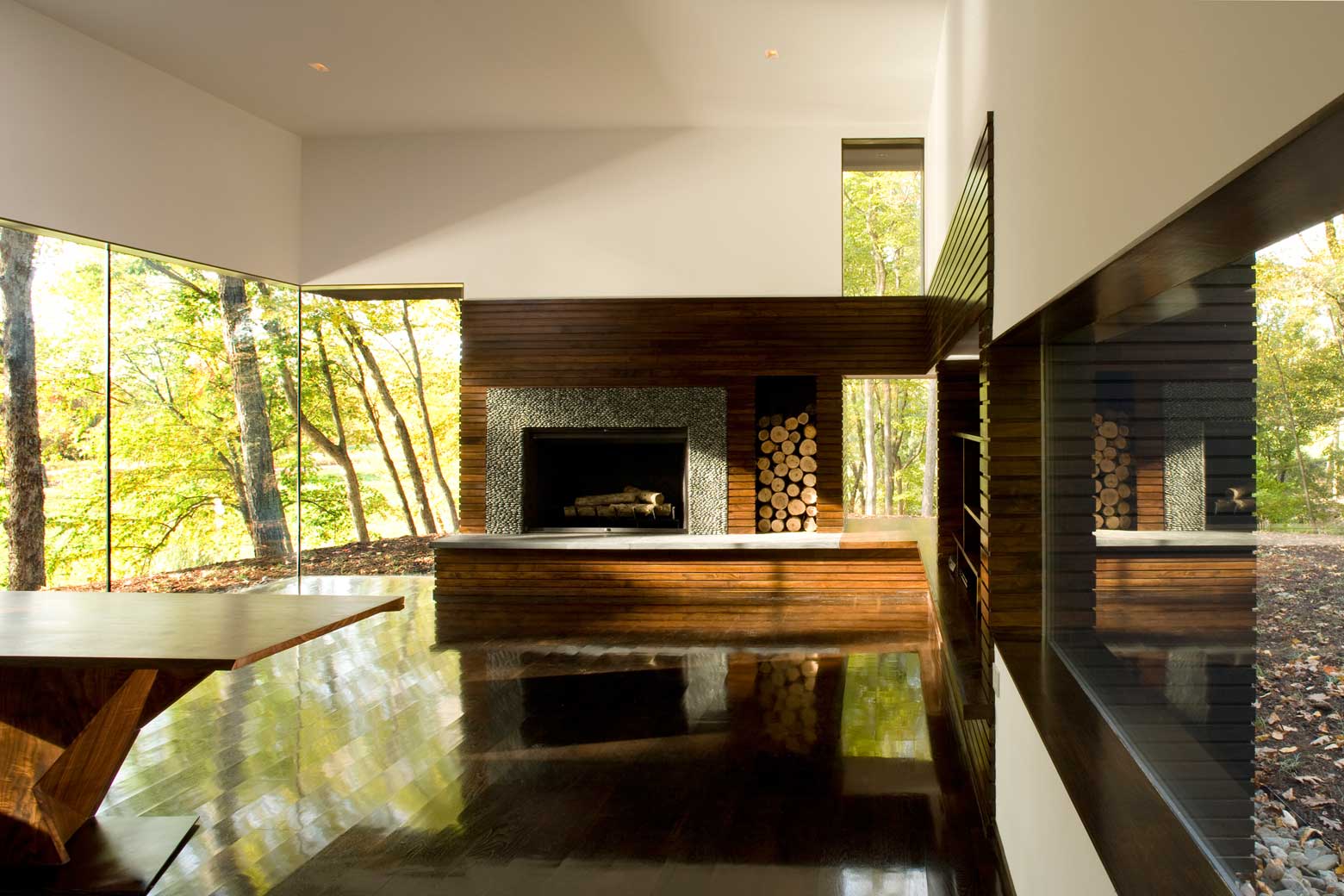 In a recent post on the BUILD blog titled "Defining the Datum", BUILD emphasizes, for modern design, "the importance of simply lining things up. While not everything on a project can be perfectly aligned all the time (placement follows function), we find that there are horizontal datum bands that can effectively guide the placement of just about everything required of an interiors package."
Kirsch Kitchen by BUILD LLC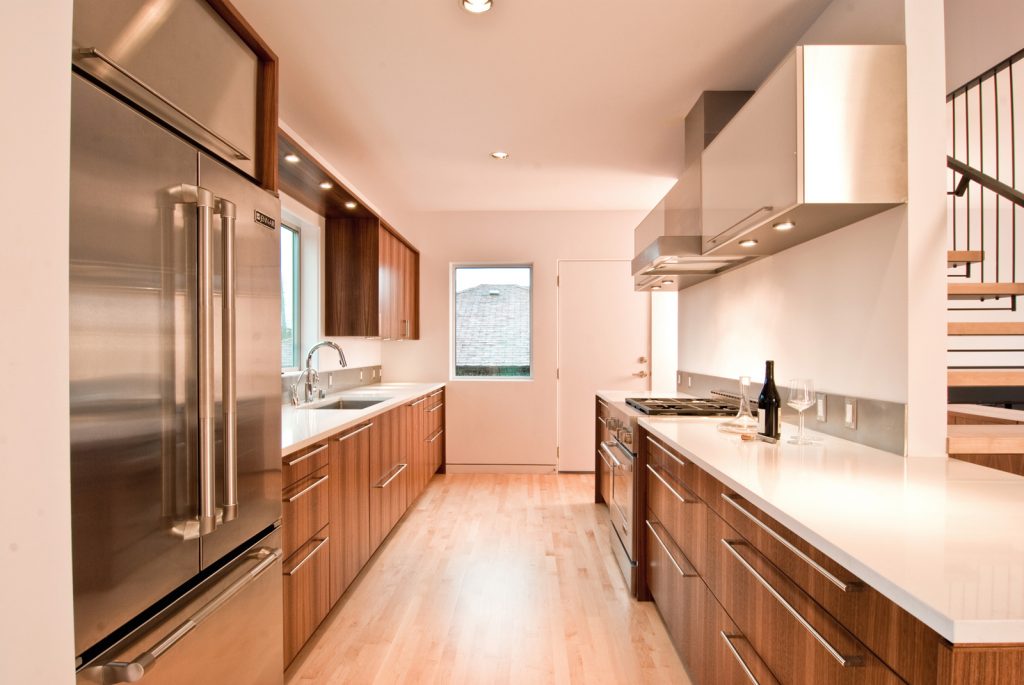 In an article titled "The Truth About 'Simple' Modern Details" on Houzz, Bud Dietrich, AIA discusses the "exacting workmanship and precise use of materials" in modern architecture detailing, also touching on why modern details tend to be more expensive to build. One of the details he illustrates in his article is "The Reveal": "This detail is classically modern in that each piece is articulated while existing in the same plane, or flush. And it's functional, as the base trim is a more durable material to hold up to toe kicks and the like. While this is one really sweet and simple little detail, it takes a bit of work." The article is extremely helpful in explaining the how and why about modern architecture details.
Bouldin Creek Courtyard House by Baldridge Architects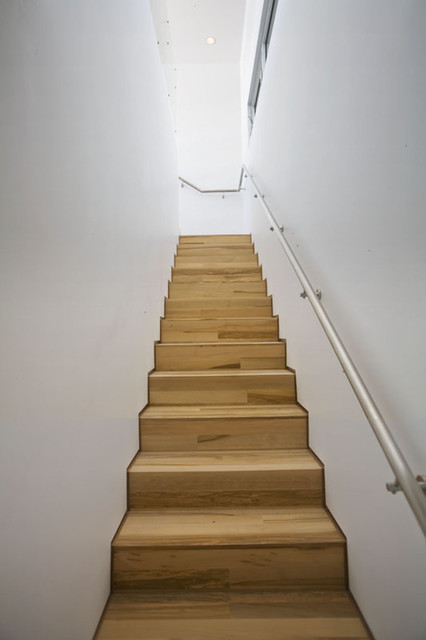 Tweet