Modern Home Details: Wood Cladding
Wood cladding is a natural, durable and beautiful choice for both interior and exterior applications and, depending on how it is detailed, is a perfect material for modern as well as traditional designs.
Details can make a good design remarkable.
Design is in the Details. Whether it's a detail to define an edge, a detail to accentuate a corner connection or a detail to emphasize light or shadow, the design of each detail adds another dimension to the architecture. Below we share a few beautiful modern details with wood..hopefully to inspire your next design.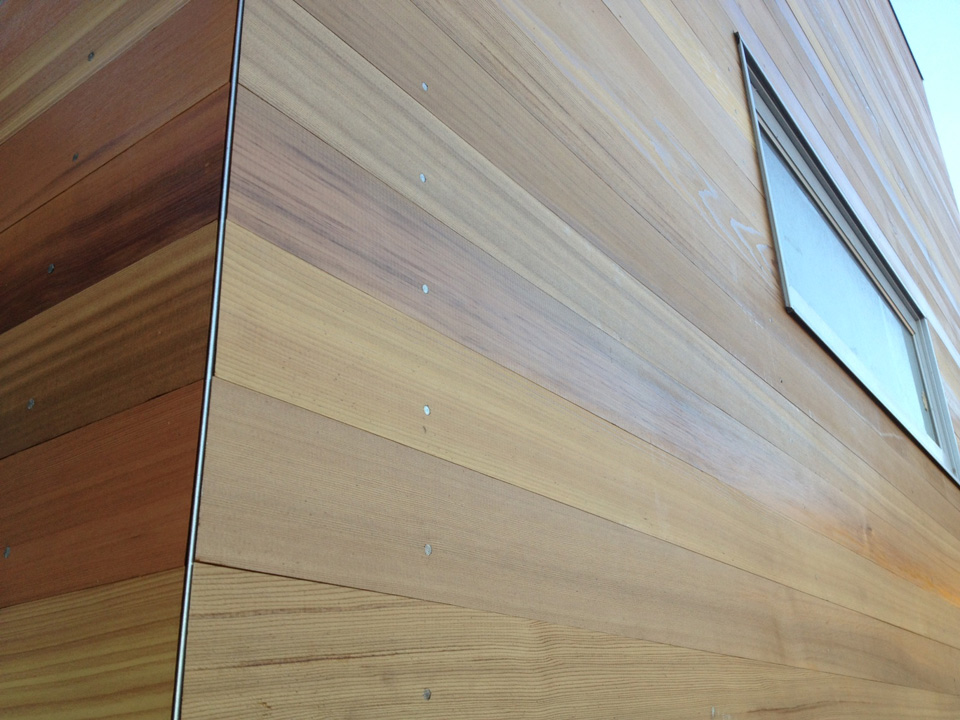 Tongue + groove Cedar cladding with metal trim detail at the mitred corner – from MethodHomes, Method in Sonoma County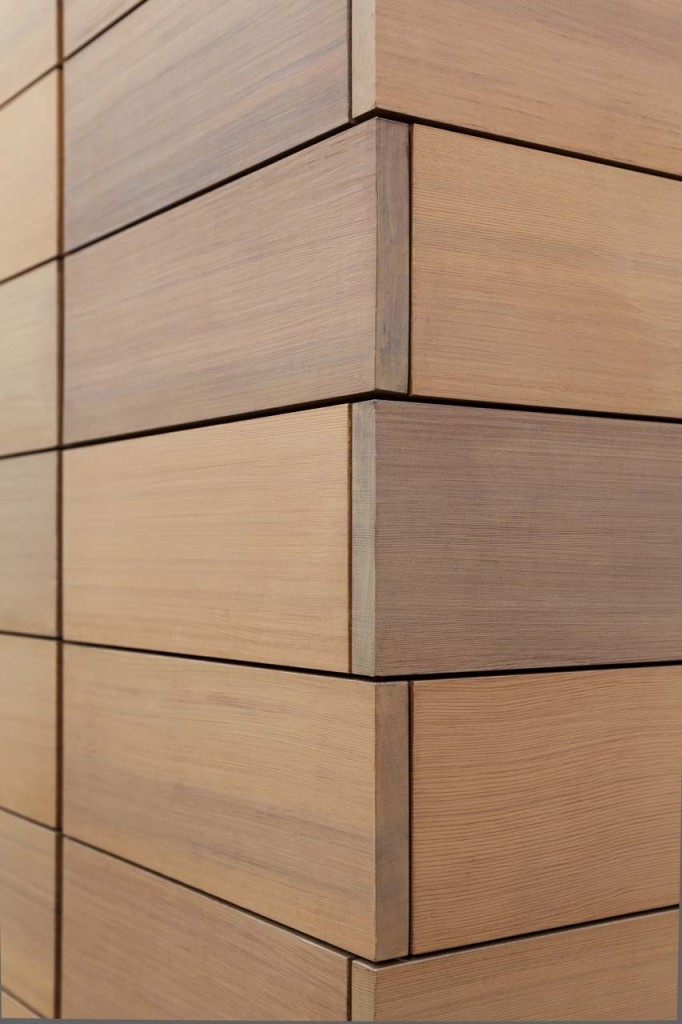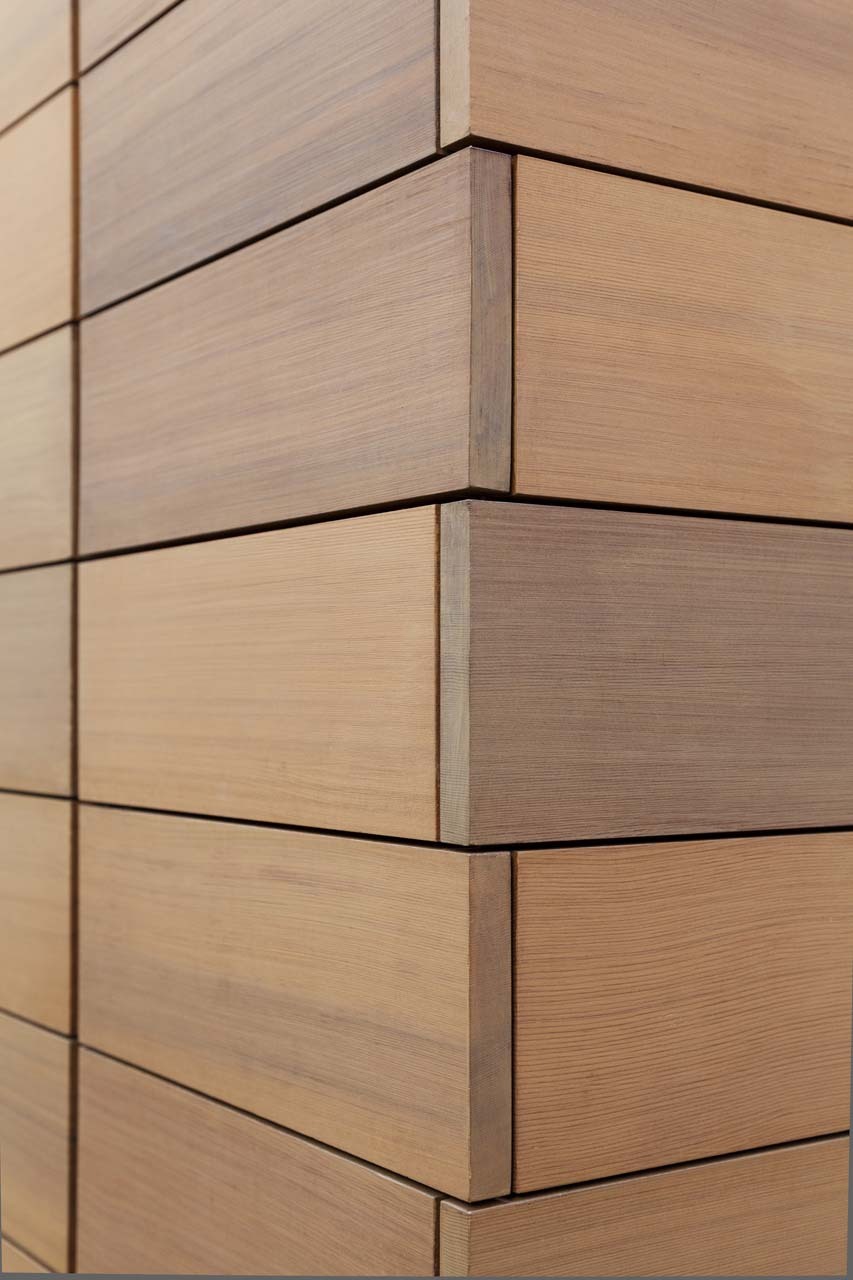 Paul Murdoch Architects via ArchDaily, photo: Eric Staudenmaier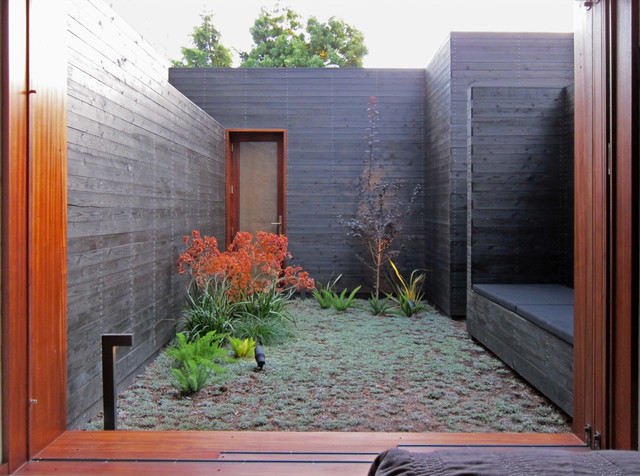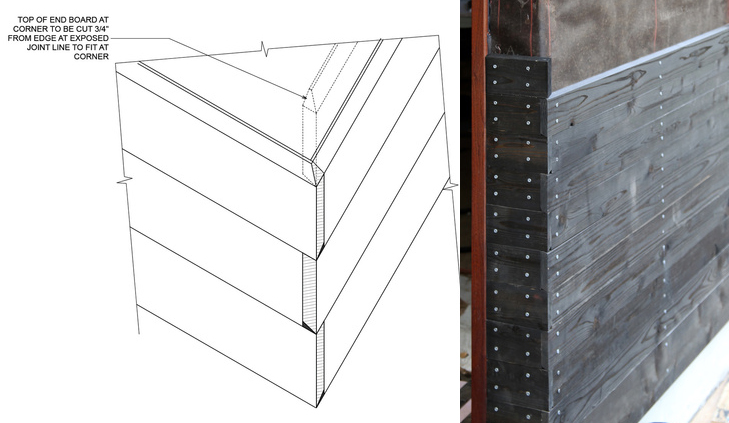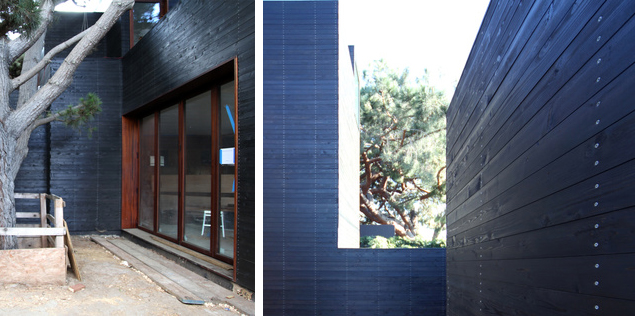 Dwell Home Venice: Dwell has documented "How They Make It" through the construction and creation of this house. Part 17 illustrates more details on the wood cladding, but the entire documented process is worth a read!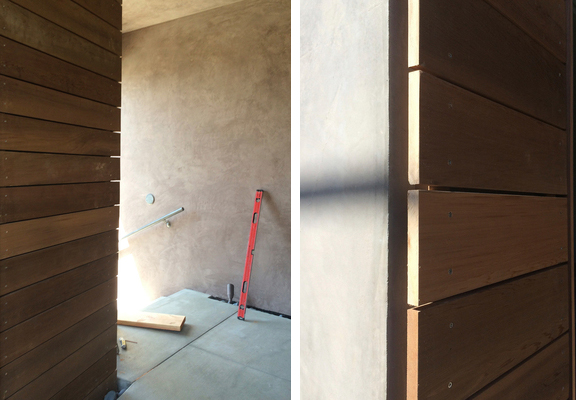 Contemporary wood cladding details from MYD Studio. Mitred corner detail, 1/4″ horizontal spacing between boards, and a 3/4″ gap between different materials: beautiful and simple details. Find more images and construction details on MYD Studio's website.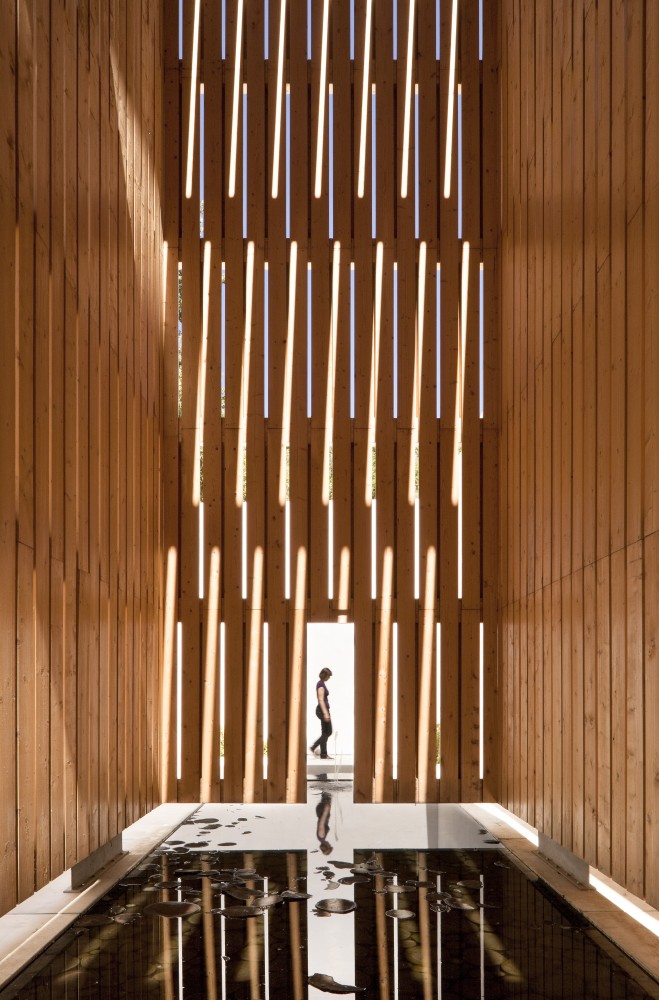 Water Museum by Juan Domingo Santos via ArchDaily, photograph by Fernando Alda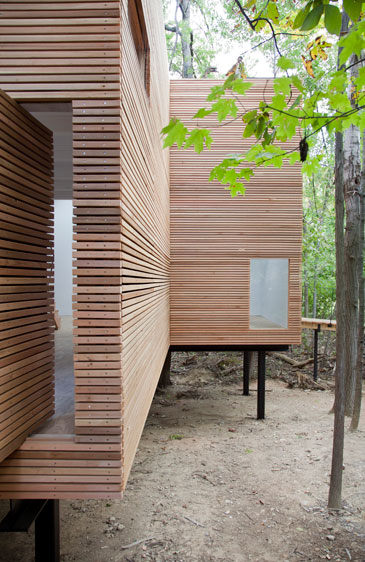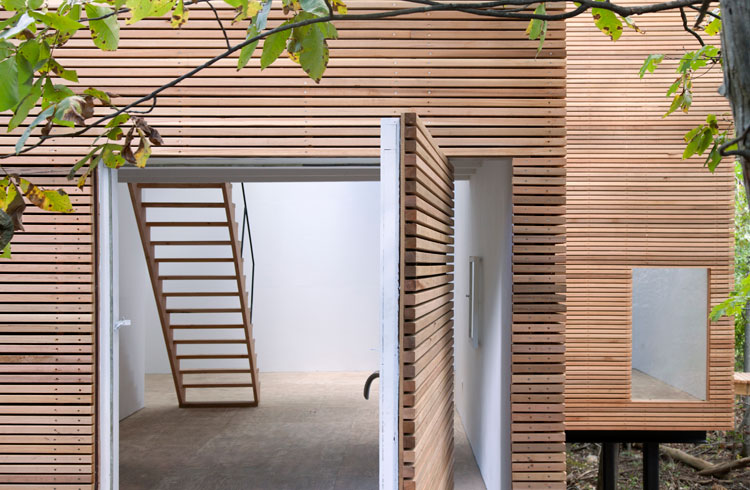 T House by Steven Holl, "A rain skin of natural 2×2 cedar is suspended on stainless steel screws."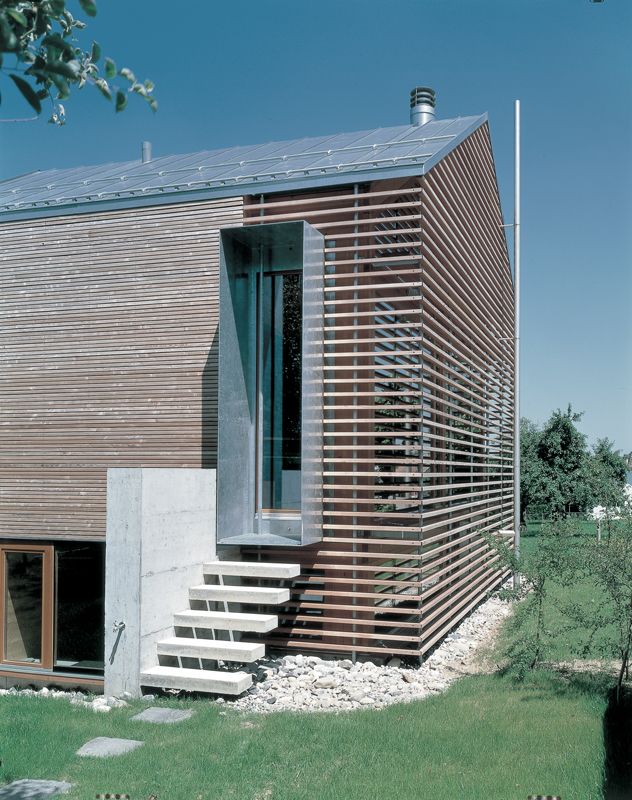 Casa go in Flawil by Wespi de Meuron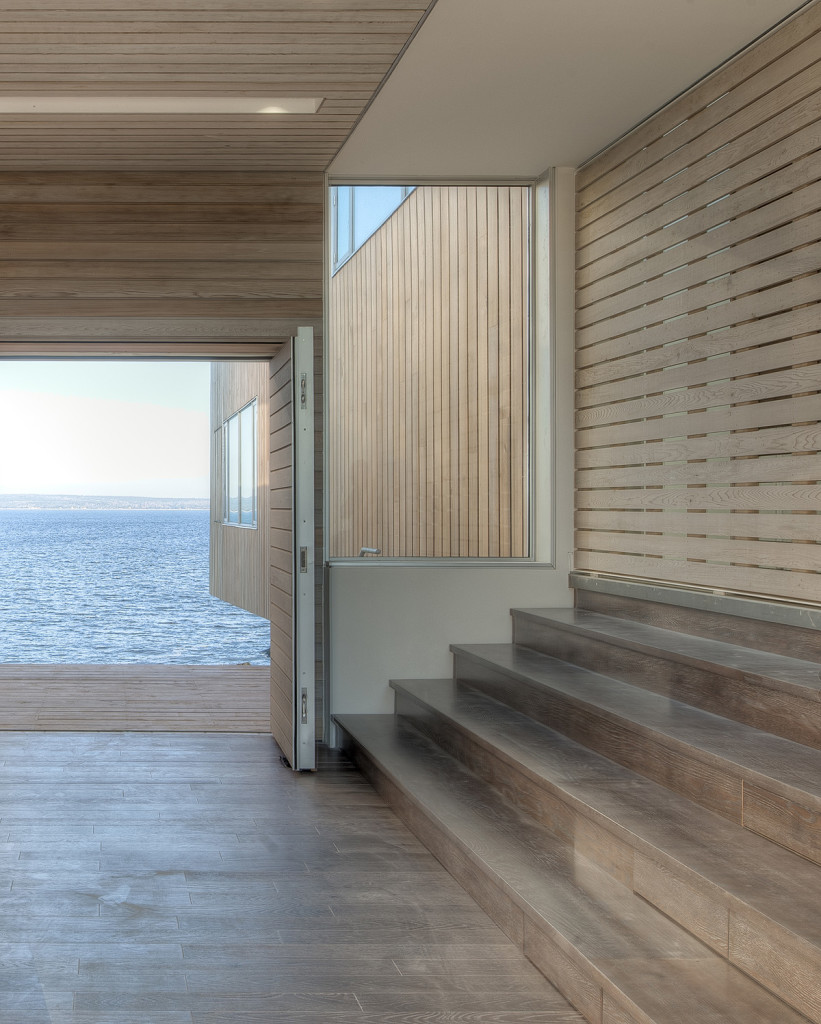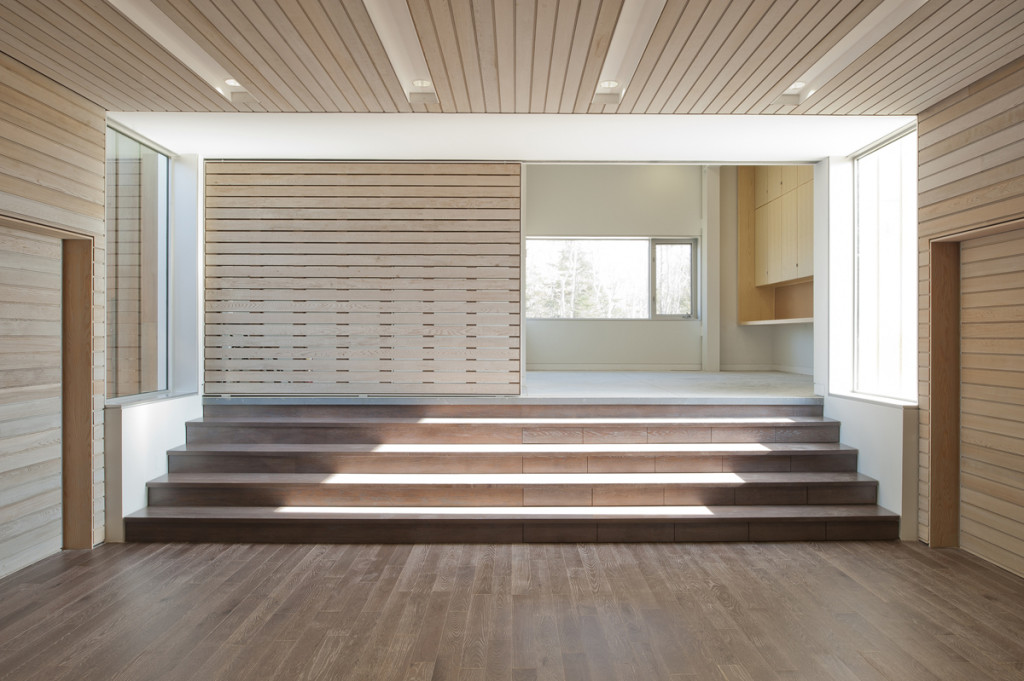 Mackay-Lyons Sweetapple Architects, Two Hulls House via ArchDaily. Photos: Greg Richardson
Want more "Design is in the Details"? …Please visit our category archive. We post new inspiration every Thursday here in The Architect's Notebook and one post per month is dedicated to details. Enjoy!