Tomorrow is officially the first day of Spring and it's also International Earth Day! So… for today's post, we're dreaming in green and celebrating the fact that Spring is finally here!
When the weather started getting warmer last year too we put together a collection of beautiful Modern Gardens – think Modern Porch or Patio. This year we've been compiling contemporary landscapes which create unique or distinct areas around the outside of the home. One of the most important features for us, these beautiful designs integrate the architecture and the landscape, extending the use of the house outdoors.
The 3 landscape designers we've highlighted today – Andrea Corchran, Peter Fudge Gardens, and Luciano Giubbilei – design with a simple, contemporary aesthetic… For each designer it's worth spending a few minutes looking through their projects (and more on their websites) for inspiration… Beautiful spaces!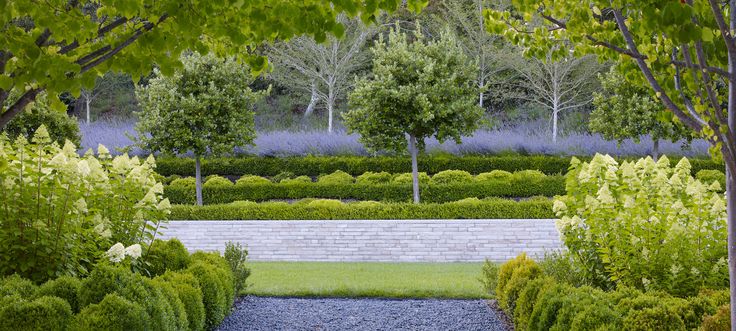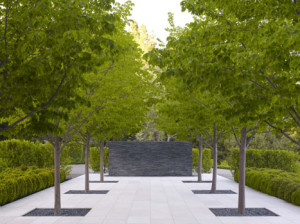 Above and to the left: Andrea Corchran's design for the Ackley Residence. These images are only the beginning- Andrea Corchran's design for the exterior of the Ackley Residence – including a pool, outdoor dining area, fireplace, and continuous contemporary gardens – is stunning!
Photography by Marion Brenner.
Below, more of her work for Walden Studios.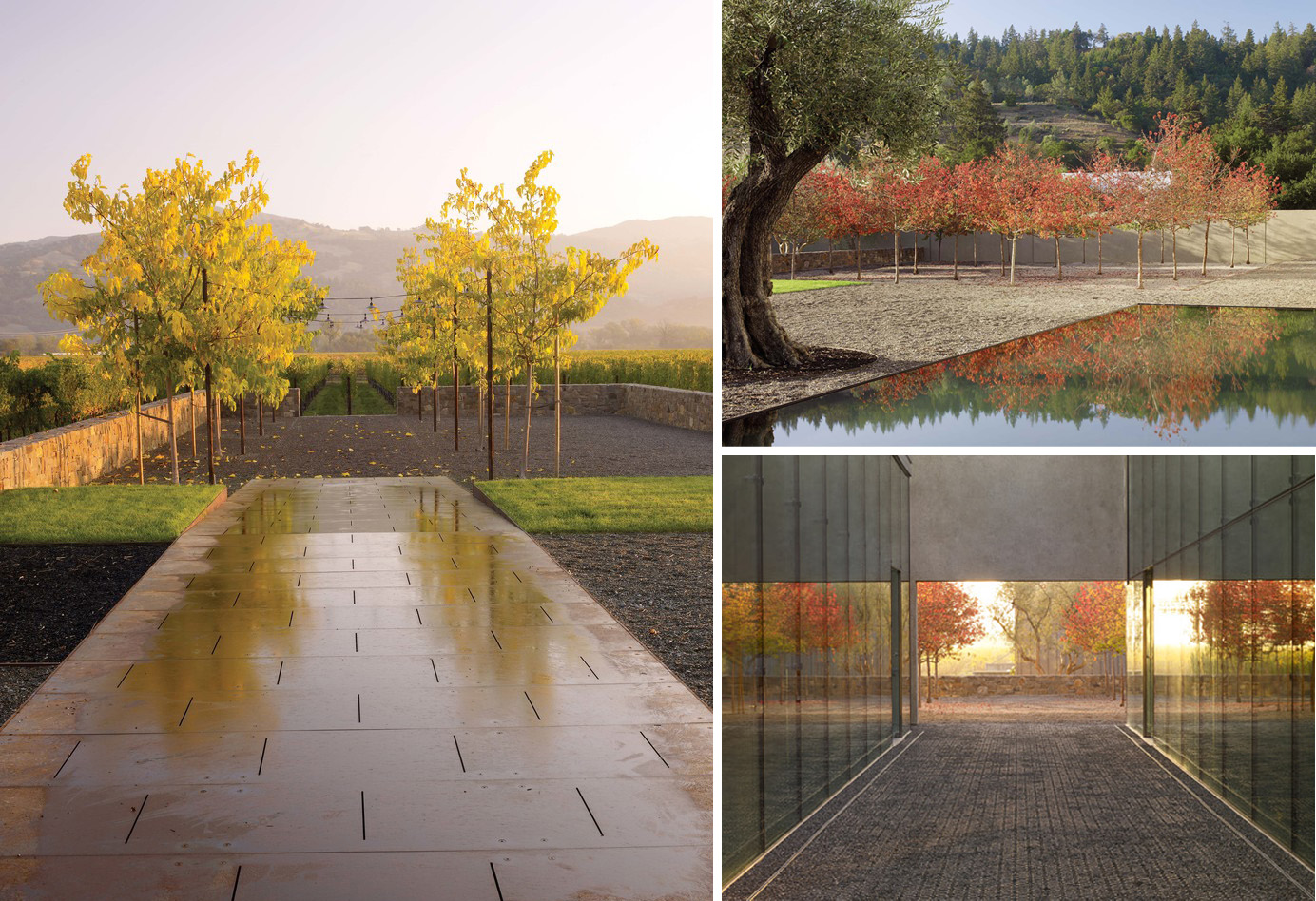 Contemporary Garden Design below by Peter Fudge Gardens. Images show the French Inspired Garden and the Maple Garden – all images from Peter Fudge Gardens.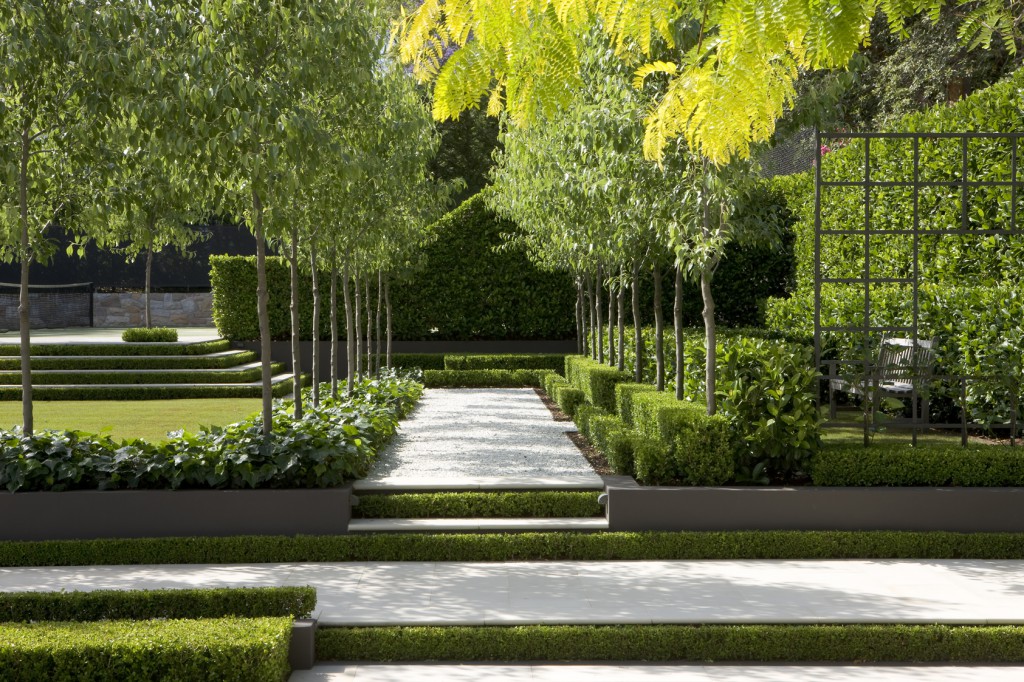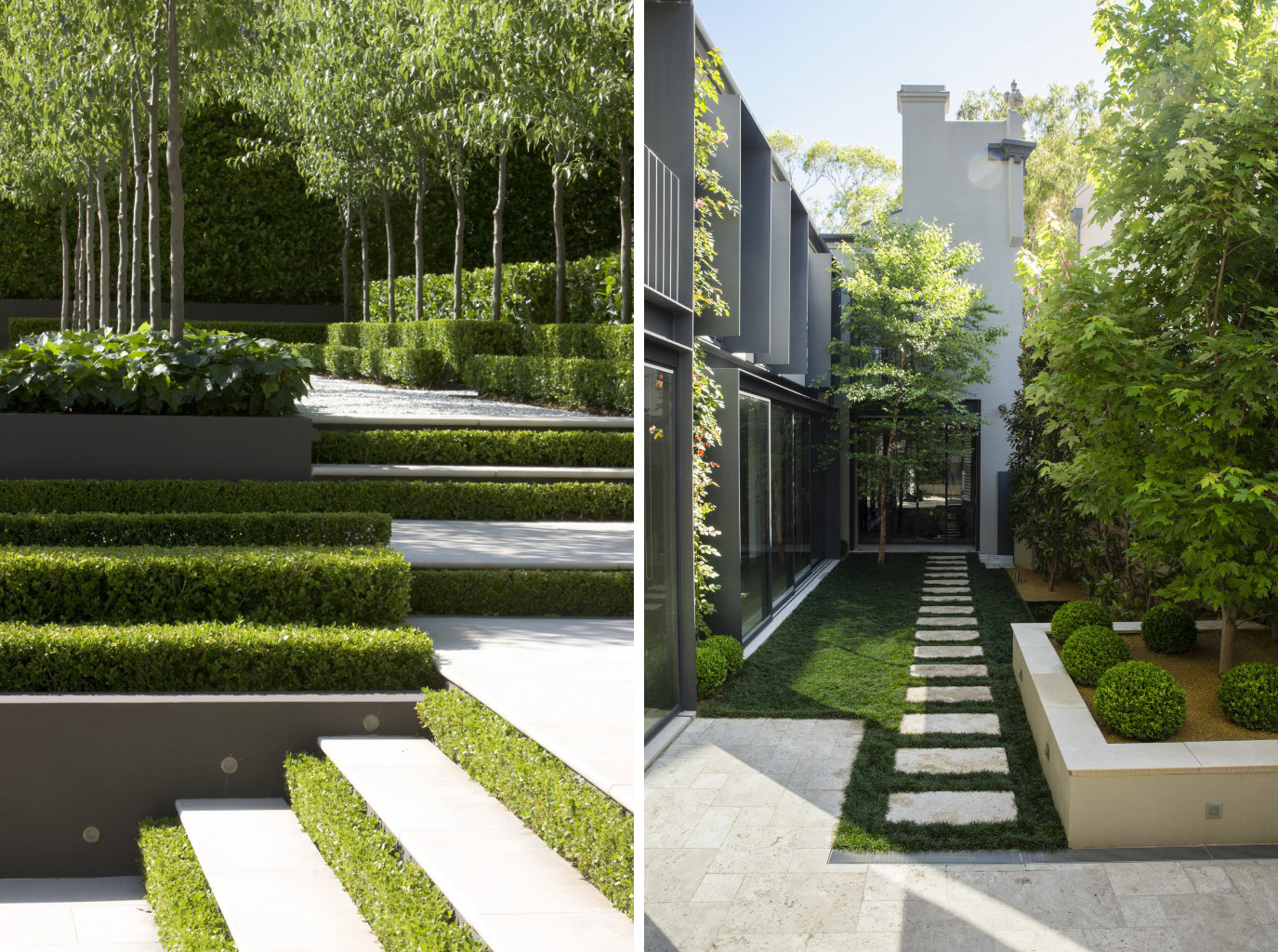 Modern Garden designs below are by Luciano Giubbilei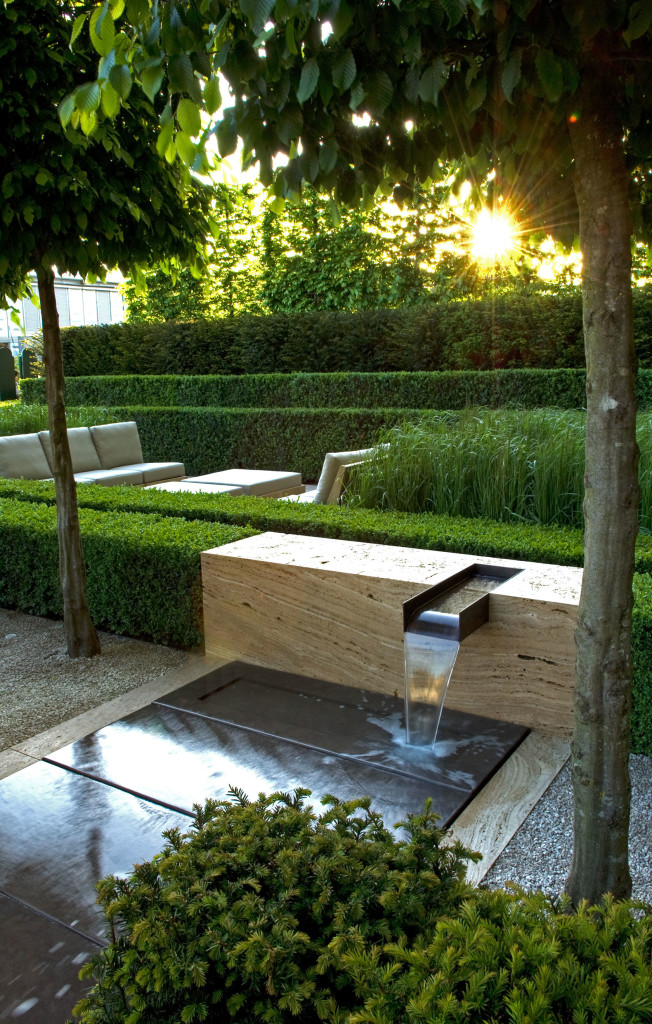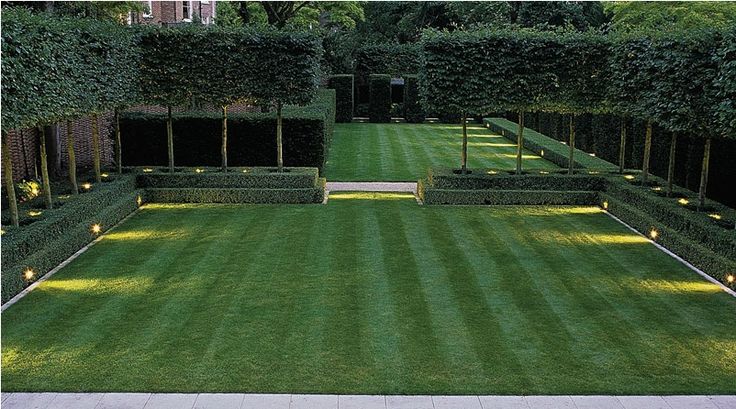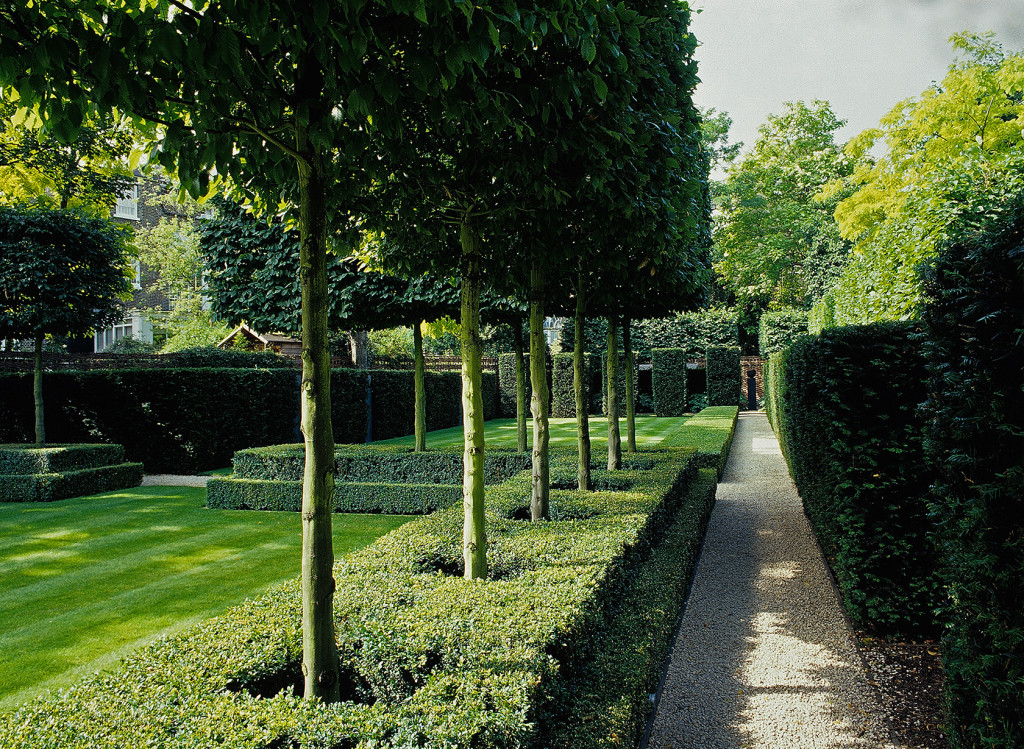 We're also including a few images of this Architect's House in Poland from Planete Deco. We love this house for the multiple spaces created around the home that work so well with the architecture – I can imagine using each one of these areas for different activities…(or non-activities!) Architecture is not merely placing a house on a site, but influencing and integrating the architecture and the site. They should work in harmony. From the looks of the pictures, this house does that well…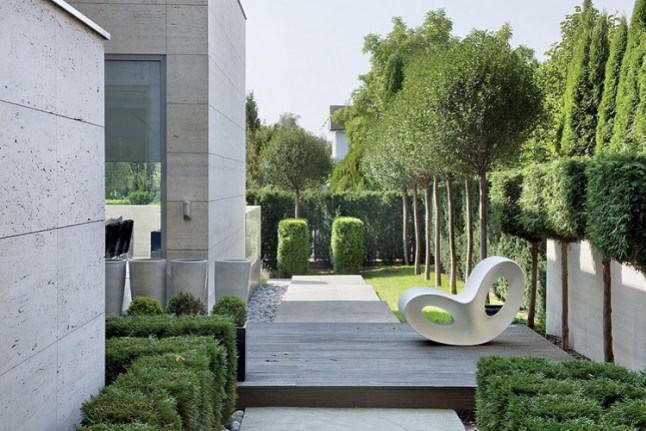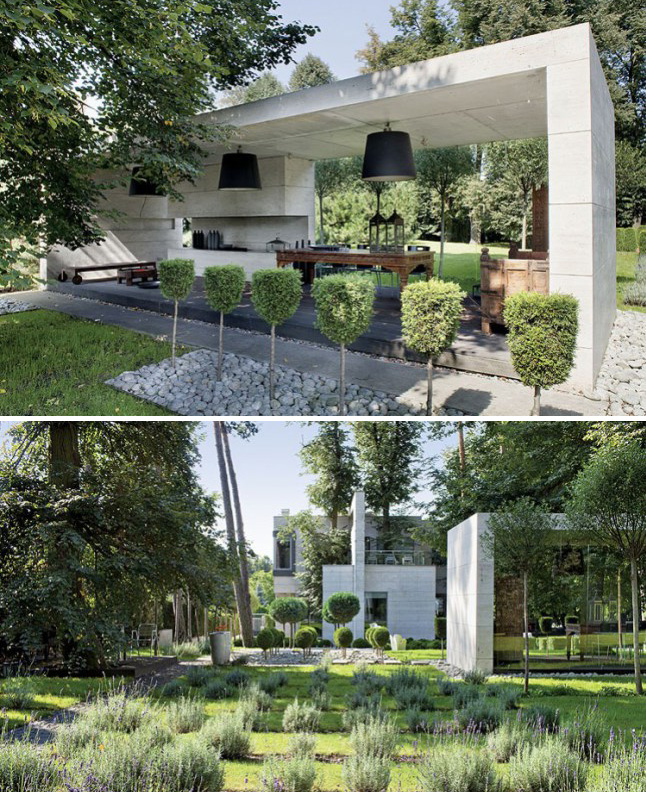 Happy Spring!
PS: If you're in the NY area you should also check out LaGuardia Design (+ Landscape Architect friend of mine, Grant Wellman) in Water Mill, NY. Good people and they are doing beautiful work as well!
One Comment