We love this idea of talking about home!  Our core philosophy at Studio MM is "We design homes not just houses." and we go to great lengths to illustrate "What makes a house a home?" here on our blog.
And so, today's ArchiTalks topic "House or Home" is one we're thrilled to talk about. I'm also very much looking forward to reading what my colleagues have to say about House or Home as well.
Today's post is part of the ArchiTalks series in which a group of us architects write about the same topic on the same day and share each other's posts. These group posts are a great way to promote our peers and talk about the value of architecture. Be sure to check out what our friends are writing in the links below!
If you're a frequent reader of The Architect's Notebook you may remember we touched on this topic just a few weeks ago… Each year as part of an annual Valentine's Day #LoveHome theme we ask our friends, family and clients to share something they LOVE about their home… This annual #LoveHome post started out with the simple question, What Makes a House a Home?
It is always fun to go back and revisit what home means to so many people!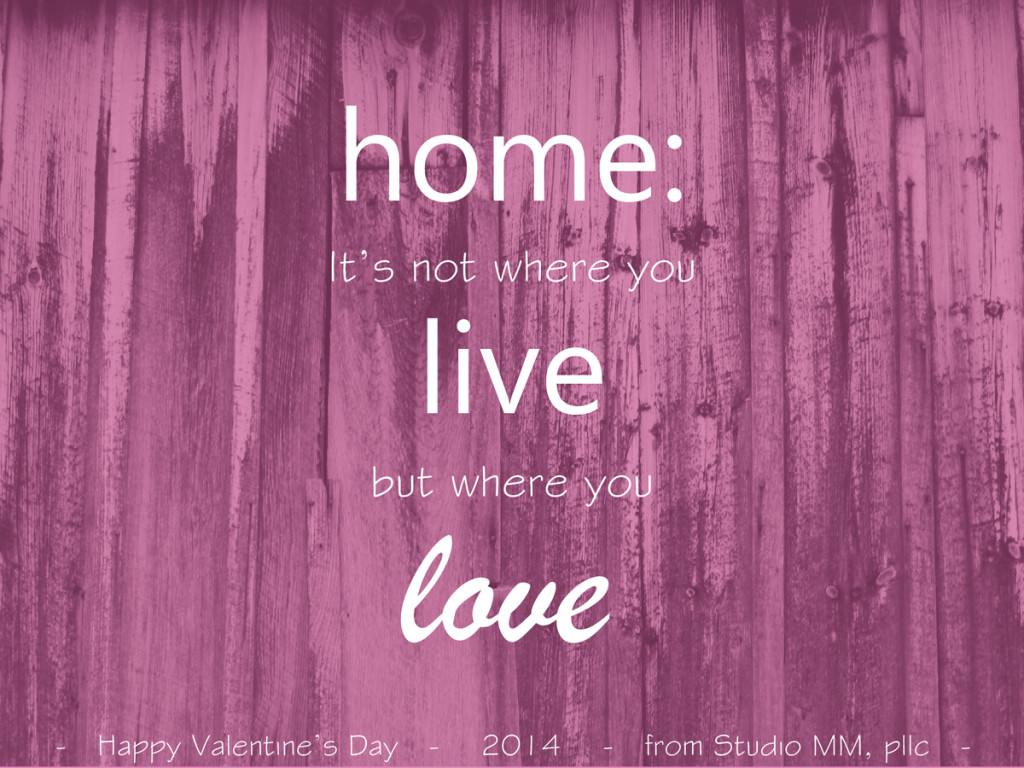 "What makes a house a HOME are the friends and family that gather there and all the things – the character – that you love about it – the things that make it YOU, the things that make you smile… What I love most about my home is who I share it with."
Whether it's remembering old memories or creating new ones in your new home (Lake Wylie House!), each year we look forward to reading – and sharing – all the LOVE!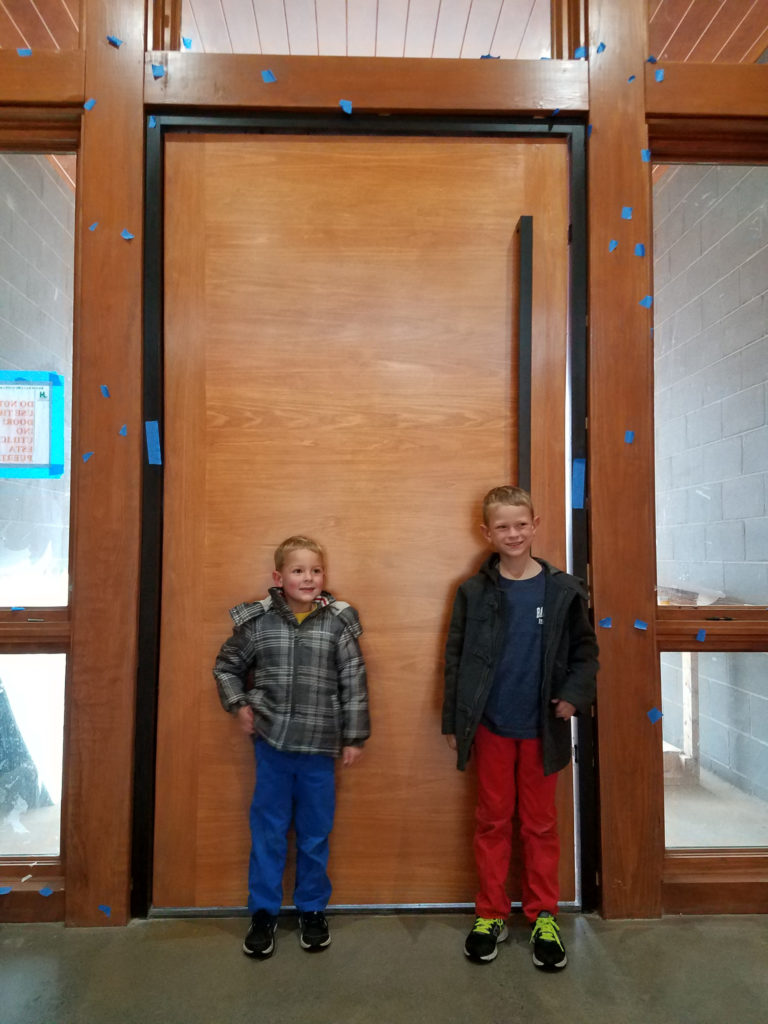 (Our Lake Wylie clients standing in front of the beautiful large pivot door their grandfather made for their new home.)
"Just like people, homes would be so boring if they were all alike. A home reflects personality….
from eclectic to simple…there are all kinds!"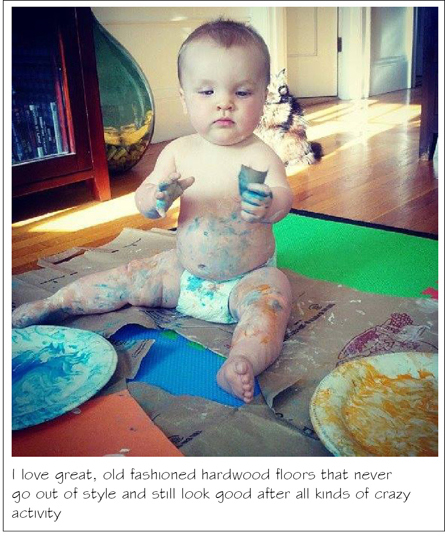 House or Home? For Valentine's Day 2014 we asked our friends and fans to share stories and photos of what they LOVE about HOME…
The storyboards below are a beautiful illustration of the life and love that makes a house a home! We truly can't say it better in our own words!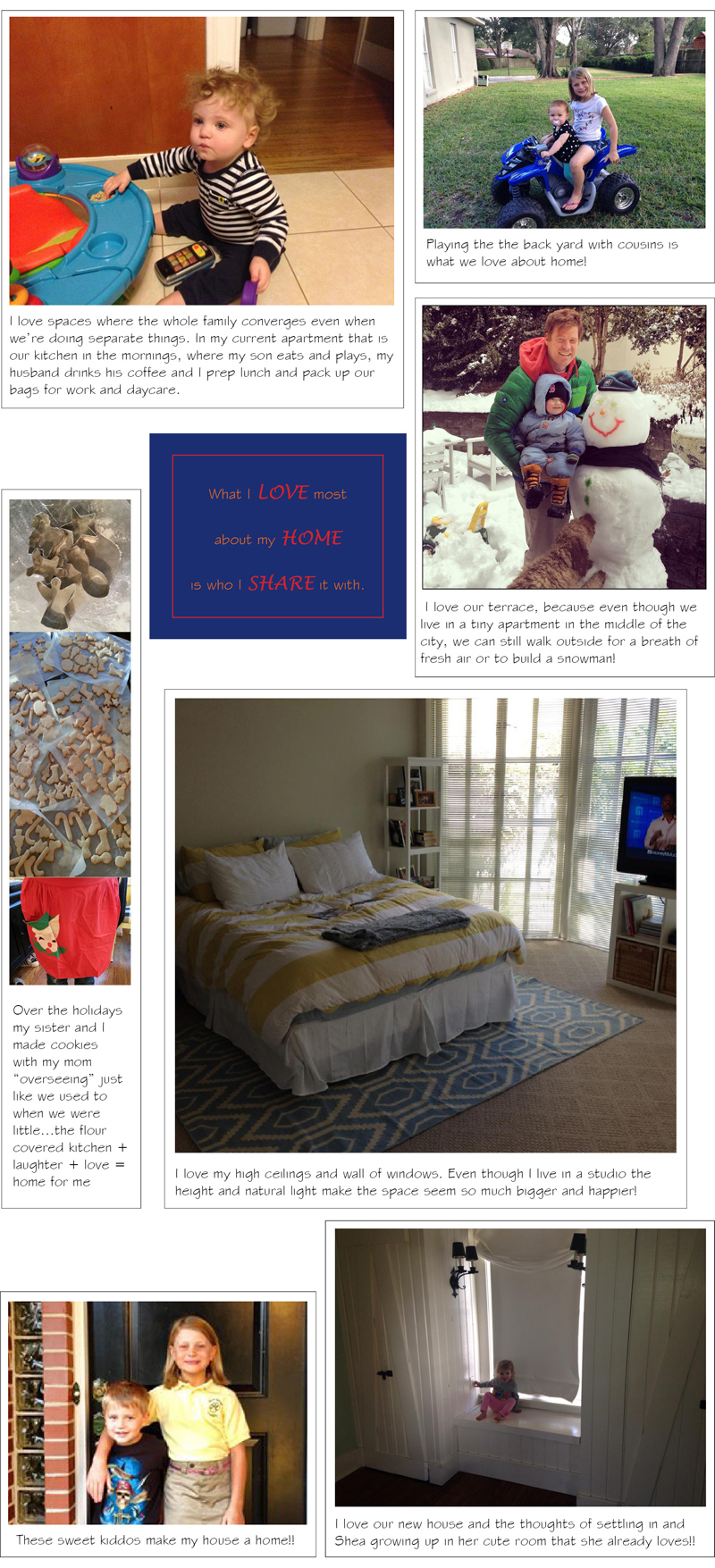 Please share your stories of home with us in the comments below. We'd love to hear more!
…..For more House or Home talk from other ArchiTalks bloggers browse the links below. Enjoy!
Bob Borson – Life of An Architect (@bobborson)
The Designation between House and Home
Mark R. LePage – EntreArchitect (@EntreArchitect)
Emotional Marketing for Architects: House or Home?
Lora Teagarden – L² Design, LLC (@L2DesignLLC)
House or Home? It's in the story.
Collier Ward – One More Story (@BuildingContent)
House or Home? A Choice of Terms
Jeremiah Russell, AIA – ROGUE Architecture (@rogue_architect)
house or home: #architalks
Eric T. Faulkner – Rock Talk (@wishingrockhome)
House or Home — Discover the Difference
Michele Grace Hottel – Michele Grace Hottel, Architect (@mghottel)
"house" or "home"?
Meghana Joshi – IRA Consultants, LLC (@MeghanaIRA)
Architalks #24 : House or Home
Brian Paletz – The Emerging Architect (@bpaletz)
House or Home? – Depends
Michael LaValley – Evolving Architect (@archivalley)
House or Home? Train for One, Design for Another
Jarod Hall – di'velept (@divelept)
A Rose by Any Other Name…
Greg Croft – Sage Leaf Group (@croft_gregory)
House or Home
Jeffrey Pelletier – Board & Vellum (@boardandvellum)
Designing a House into a Home
Kyu Young Kim – J&K Atelier (@sokokyu)
Making a House a Home
Nisha Kandiah – ArchiDragon (@ArchiDragon)
Dwelling on a Macro scale
Keith Palma – Architect's Trace (@cogitatedesign)
I don't design homes
Jim Mehaffey – Yeoman Architect (@jamesmehaffey)
House or Home: One's a Place, the Other a Feeling.
Mark Stephens – Mark Stephens Architects (@architectmark)
#ArchiTalks #24 House or Home? #RefugeeCrisis @GrainneHassett mentioned
Jeff Echols – Architect Of The Internet (@Jeff_Echols)
House or Home? The Answer to Everything
Lee Calisti, AIA – Think Architect (@LeeCalisti)
our house is home
Samantha R. Markham – The Aspiring Architect (@TheAspiringArch)
6 Ways to Make your Architecture Studio feel like Home
Rusty Long – Rusty Long, Architect (@rustylong)
House or Home
Tim Ung – Journey of an Architect (@timothy_ung)
Architalks – A House is not a home
One Comment