Today's post is part of the ArchiTalks series in which a group of architects write about the same topic on the same day and share each other's posts. These group posts are a great way to promote our peers and talk about the value of architecture. This month's ArchiTalks theme: Advice for Clients
My advice? Have fun!
Seriously. Have fun. Whether you are designing your forever home for your family or renovating a weekend getaway retreat, a new home is a big deal. For most of us it's not something that happens very often, and it should be an exciting and positive experience.
Sure, there are plenty of other things I should add as advice for my clients: put together a design team of people you can trust, be very involved in the process, ask questions… But most of all I would say make sure you're always having fun!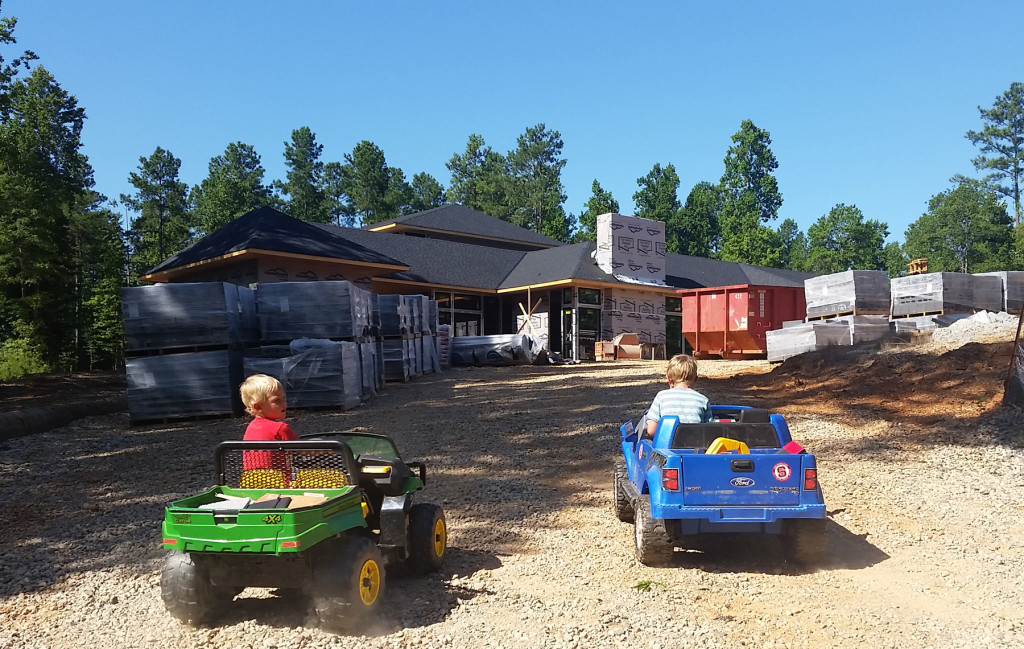 I hope it never sounds like preaching, but I do believe many of my posts in The Architect's Notebook are written as (subtle) "advice for clients." Below I've copied a few excerpts from our Working with an Architect blog series. I think you'll find the common theme throughout: Have fun and enjoy the process of designing your home!
I love when people ask how we work because our process is the heart of our architecture. It's what makes working with Studio MM different than just building a house…
The most rewarding part of the Schematic Design process is that the end result is so much better than where we started, and it's all because the collaborative process with our clients results in a home they will love to live in as much as we loved designing.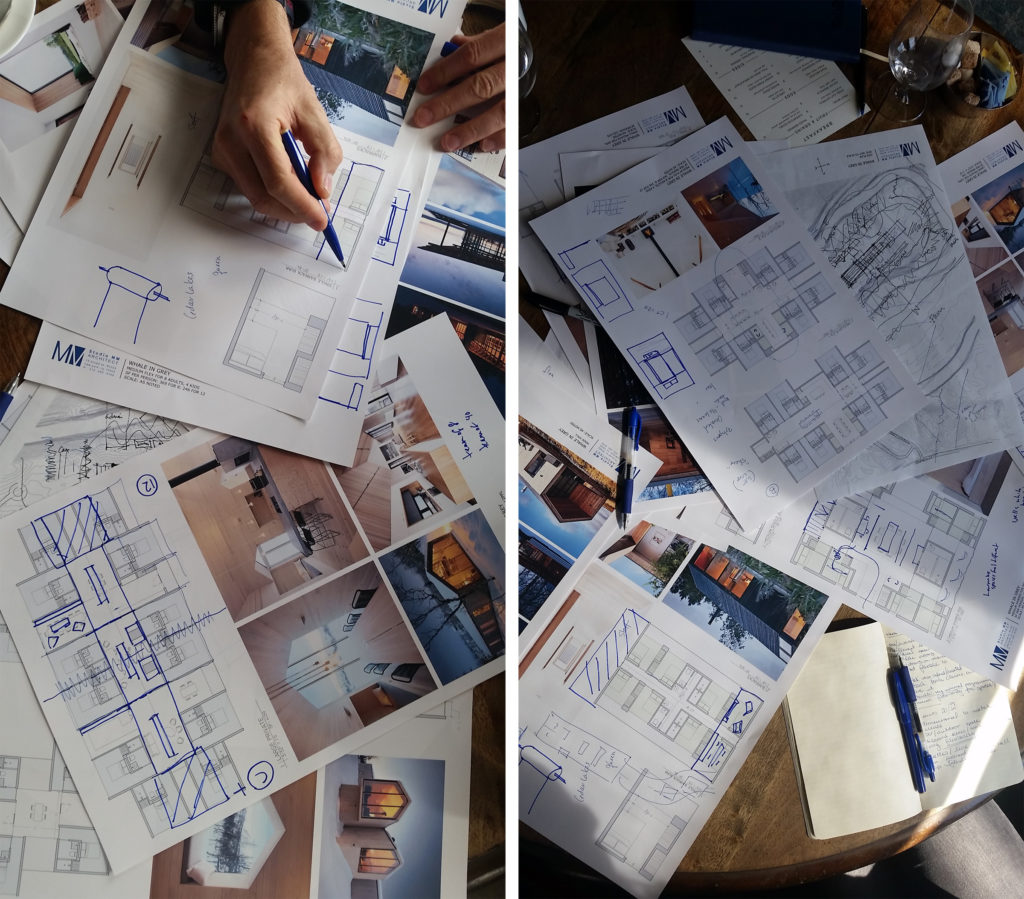 How To Work with an Architect?
Designing your home should be an exciting and fun process. As illustrated in the sketch above you will be spending a lot of time working together with your architect in designing your home. The relationship between an architect and client is the most important part of the design process, and you should focus on finding an architect that you feel you can TRUST.
Studio MM begins the design process with "Tell us more about YOU and how you live" so that we can create the best possible solution for you and your family. After all, this isn't something that happens every day. This is an opportunity to create your home. Our focus is designing you a home inspired by your everyday life.
Making Your Dreams a Reality:
As a residential architect this is absolutely my favorite part of the job. Even though "making your dreams a reality" sounds a little corny, it's true. Building your home is not something that happens every day- this is usually something that, at a minimum, you think about A LOT, and, more likely, you dream about for years before it happens….Designing your home should be a fun + exciting process. Watching it get built is even better!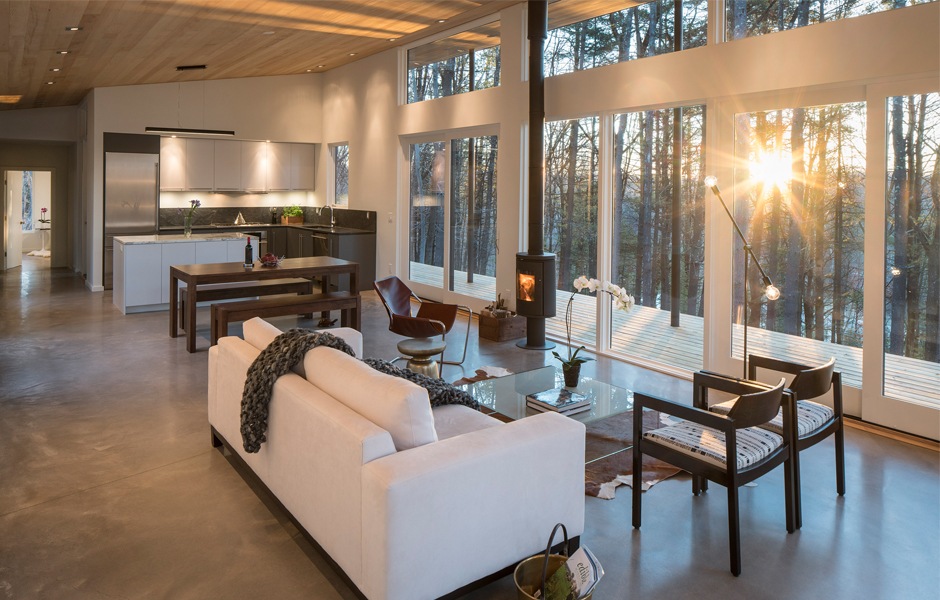 Please click through the links below to see what advice our ArchiTalks friends have for clients:
Lee Calisti, AIA – Think Architect (@LeeCalisti)
advice to clients
Lora Teagarden – L² Design, LLC (@L2DesignLLC)
ArchiTalks: Advice for Clients
Collier Ward – One More Story (@BuildingContent)
Trust Your Architect
Eric T. Faulkner – Rock Talk (@wishingrockhome)
Advice List — From K thru Architect
Michele Grace Hottel – Michele Grace Hottel, Architect (@mghottel)
advice for clients
Brian Paletz – The Emerging Architect (@bpaletz)
A Few Reminders
Drew Paul Bell – Drew Paul Bell (@DrewPaulBell)
Advice for Clients
Jeffrey Pelletier – Board & Vellum (@boardandvellum)
Questions to Ask an Architect in an Interview: Advice for Clients
Samantha R. Markham – The Aspiring Architect (@TheAspiringArch)
Dear Client,
Nisha Kandiah – ArchiDragon (@ArchiDragon)
Advice for clients
Keith Palma – Architect's Trace (@cogitatedesign)
Advice 4 Building
Gabriela Baierle-Atwood – Gabriela Baierle-Atwood (@gabrielabaierle)
What I wish clients knew
Jeff Echols – Architect Of The Internet (@Jeff_Echols)
Advice for ALL Clients
Eric Wittman – intern[life] (@rico_w)
[tattoos] and [architecture]
Emily Grandstaff-Rice – Emily Grandstaff-Rice FAIA (@egrfaia)
Changing the World
Kyu Young Kim – J&K Atelier (@sokokyu)
Advice for Clients
Rusty Long – Rusty Long, Architect (@rustylong)
Advice for Clients
Mark Stephens – Mark Stephens Architects (@architectmark)
Advice for Clients
4 Comments