Is it a good idea to work with an architect when designing your home?
YES! Whether you are redesigning your existing home, renovating your apartment, or building a new home, working with an architect is a VERY GOOD IDEA.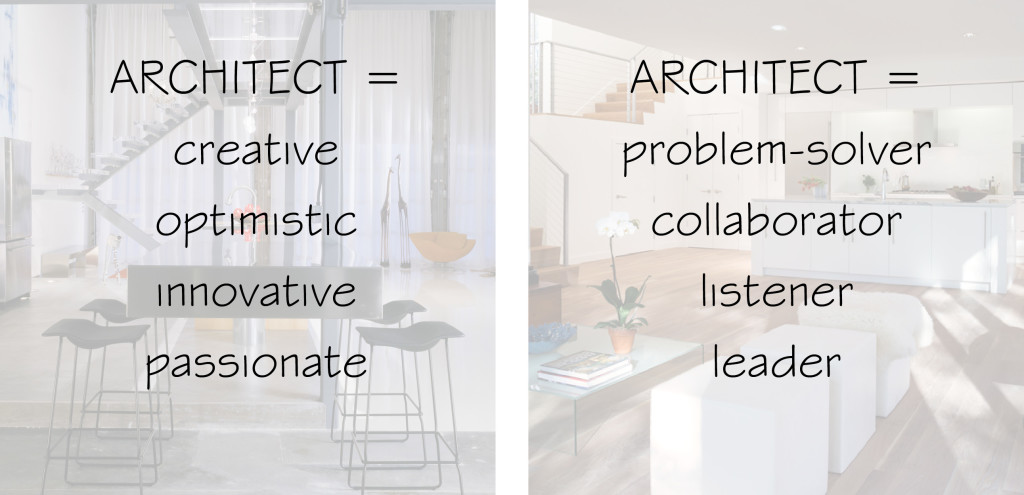 An Architect adds VALUE to your home.
"Our true value is in solving our clients' problems and improving their lives."
— Mark R. LePage, Entrepreneur Architect Resource Guide
Custom Residential Architects Network, a community of the AIA, created the 3 min. video below, Who Needs An Architect? Though not an overly exciting video it is extremely informative and presents important insight into an architect's "vital role" in the design of your home.
The relationship between an architect and client is the most important part of the design process, and you should focus on finding an architect that you feel you can TRUST. After all, you will be spending a lot of time with your architect and ultimately entrusting him or her with creating your home.
How to Find an Architect?
Word of mouth is one of the best ways to find an architect. Do you know anyone who has worked with or knows an architect that they would recommend? Most of our clients have gotten our name from friends or friends-of-friends. However, a few clients have made contact after seeing images of our work that they liked enough to seek us out online.
An architect's website should tell their story: It should show off their portfolio of work, describe their approach to design, and hopefully offer insight into the personality of the firm. Studio MM has focused on presenting our focus on residential design and our passion for architecture throughout our website so that clients can know a lot more about us before they even pick up the phone.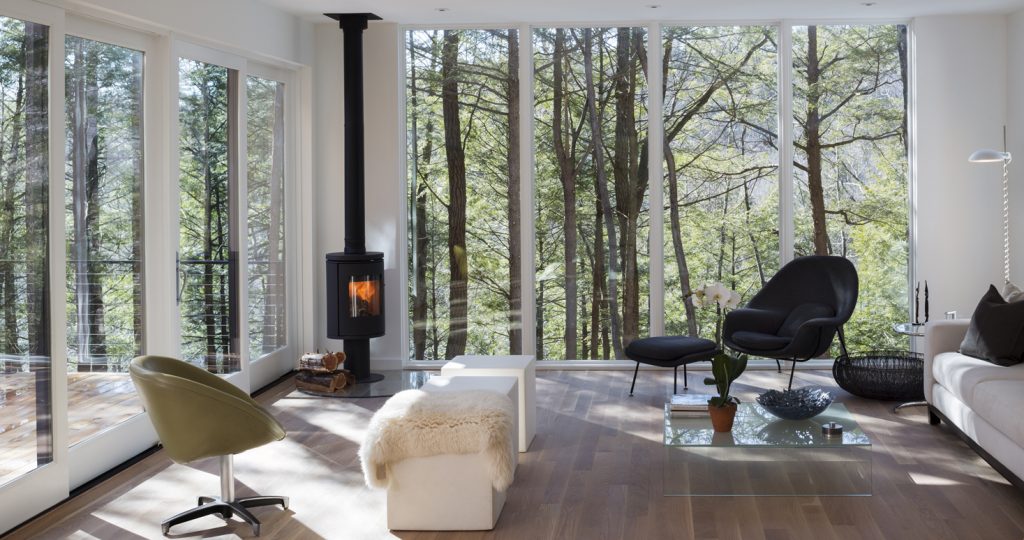 Meet with More Than One Architect.
Again, you will be spending a lot of time with this person so you might as well like him or her.
Once you have selected a few architects with whom you would consider working, call and speak with each one about your project. When clients call Studio MM about a new project I'll ask them to describe the project while I listen and take notes. At the end of the conversation, if the project sounds like a good fit for our firm, I will suggest a meeting at their home. This meeting is a chance for the clients to meet me in person, explain their thoughts and ideas about the project further and ask questions.
How to Select an Architect?
Ask Lots of Questions. This is your chance to figure out if you will be able to communicate well with your architect. As Nils Finne of Finne Architects so astutely explains,
"I would say choosing an architect is a bit like choosing someone to go for a long hike with you. There needs to be trust, empathy, common vision, good communication and mutual respect." — from Houzz, 10 Things Architects Want You To Know About What They Do by Laura Gaskill
The questions we are asked most frequently are about architectural fees, the cost of their project and how does this process work?
This is the first in a series of posts in which we will continue to go through exactly that: the process of Working with an Architect.
For more from our Working with an Architect Series please follow the links below:
Part 2: Working with an Architect: Making Sense of Services and Fees
Part 3: Working with an Architect: The Design Process
Part 4: Working with an Architect: Design Decisions + Details
Part 5: Working with an Architect: Building Your Home