Today's post is an excerpt from a new FAQ page on our website: Frequently Asked Questions for Working with an Architect to Design a New Home. Please follow the link to read more in-depth answers and more frequently asked questions. We hope this helps you understand more about what the process of working with an architect to design a new home entails. If you have other questions, please ask!

Want to build a modern home but don't know where to start?
Our clients come to us looking for a custom-designed modern home and are usually looking for more than just a house – they are excited about the process of designing a home. This is what excites us most, as I believe you can see from the content in our blog and throughout our website. The 9 questions below have been the ones most frequently asked by our past and current clients.
Can you walk me through the process for a typical project?
Sure. We are involved in your project from the very beginning through final completion and happy clients. This may sound a bit corny but that's why we do what we do, so it's extremely important to us. We are there to guide you through and make sure the process of designing your home goes smoothly.
There are essentially 4 Phases of design: Schematic Design, Design Development, Construction Documents and Construction Administration. (Technically there is actually a 5th phase, Bidding and Negotiation, but that is tied in with Construction Administration so we simplify things here with 4.) Schematic Design and Design Development are our "design phases" where we have the most interaction with our clients and are working closely with them to create their dream home… Read more…

How much does it cost to build a new home?
The cost of building a new home will vary depending on a number of factors including location, site, infrastructure design, zoning requirements, etc.. In our experience building a modern home in the Hudson Valley can range from $250/square foot to well over $400/square foot. Cost for land and architectural / engineering services are not included in those $/sf. Our fee varies depending on the project and is typically based on a percentage of the construction cost. As with all decisions, we discuss fees and budget estimates both at the beginning and throughout the process. Surprises are fun for no one.
How long does it take?
Construction for a new home typically takes between 8 and 12 months. If you are building in the Northeast it is important to consider winter and its impact on construction schedule. Depending on the weather, the ground could be frozen between the months of December and April so no construction should be scheduled to begin during those months. If the foundation is already in the ground prior to the ground freezing, construction can continue through the winter.
Our design time for SD through CDs can range from 4 to 6 months depending on many variables as well. When we begin each project we put together a Project Outline which maps out meeting and "decisions needed" dates for our clients. In total a project can take from 12 to 18 months start to finish.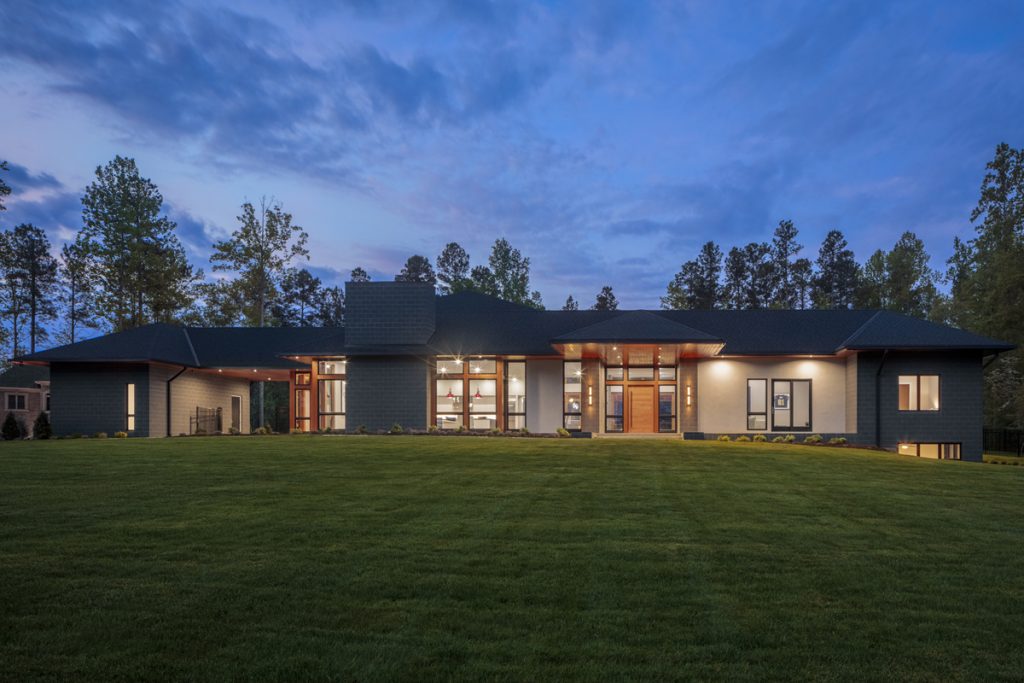 What are our responsibilities? How involved will we be during design?
Would you help us look for land?
Do you have contractors that you work with or can we use our own?
I've heard horror stories… How can we be sure we know what we're getting into?
How do we make sure our project stays on budget?
What's the first step in getting started?
For these answers and more please see our FAQ page:  Frequently Asked Questions for Working with an Architect to Design a New Home.
No Comments