What to Expect…Documenting the Process of Working with an Architect
We have a new project in the office – to design a contemporary home for a family of 4 – and I thought I'd document the process here as it progresses so that we can dive a little deeper into what to expect when Working with an Architect.
Our 5-part series Working with an Architect gives a good overview from How To Select an Architect to The Construction Process… but obviously, for something that takes over a year to design and build – and far longer to dream up – a lot more goes into it!
So in this new, ongoing series of posts, we'll keep you in the loop on What to Expect when Working with an Architect.
This project will be somewhat unique and exciting for us in that it is in another region (not within our Tri-State area of NY/NJ/CT) -so we will certainly include the challenges and solutions for working "remotely" in our monthly progress report. I am confident that in today's world of cloud computing and virtual everything, we will have no problem communicating efficiently and effectively for a successful project. And I'm very excited to get started!
Once we have received approval to move forward on a project – usually that means a signed Owner/Architect agreement – a lot of activity starts happening "behind the scenes" in the office. We prepare two Project binders – one for the office and one for the client – each with basically the same information. We create the Pre-Design Questionnaire, specific to each client, along with a list of Additional Items Needed and send those to the client.  And further, we add the project to our Project Board in the office on which we keep track of our projects' progress and schedules.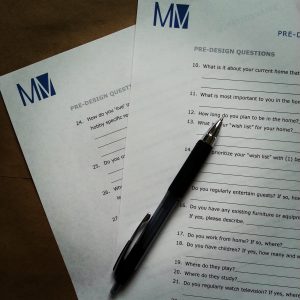 Pre-Design Questionnaire
The initial section of the Pre-Design Questionnaire (PDQ) includes various questions specific to your property or existing home so that we can identify your parcel within your town or city. If it is an existing home we ask what year the house was constructed and about any improvements that had been done in the past…
The next section of the PDQ presents questions about you, how you live in your current home and how you intend to live in your new home – questions about hobbies, where you eat breakfast, where your children study, where they play…
And the final questions in the PDQ are intended to explore your personal taste and style. We ask our clients to collect images that "speak to them," and to select visuals of all kinds – landscapes, fashion, architecture, interiors, inspirations, etc. Pulling together images online is quite easy with websites such as Houzz or Pinterest and is one of the best ways our clients can share with us their visual likes and dislikes. (For more on How best to use Houzz see Laura Thomas' note here. And for Pinterest, well just start pinning!)
But the old fashioned way of clipping magazines and newspaper articles or advertisements works well too. We are currently working with a client who has binders and binders full of clipped images- I sat for hours flipping through those books and I have to say- the visuals tell such a perfect story of my client's style- they have been an essential inspiration in designing her home.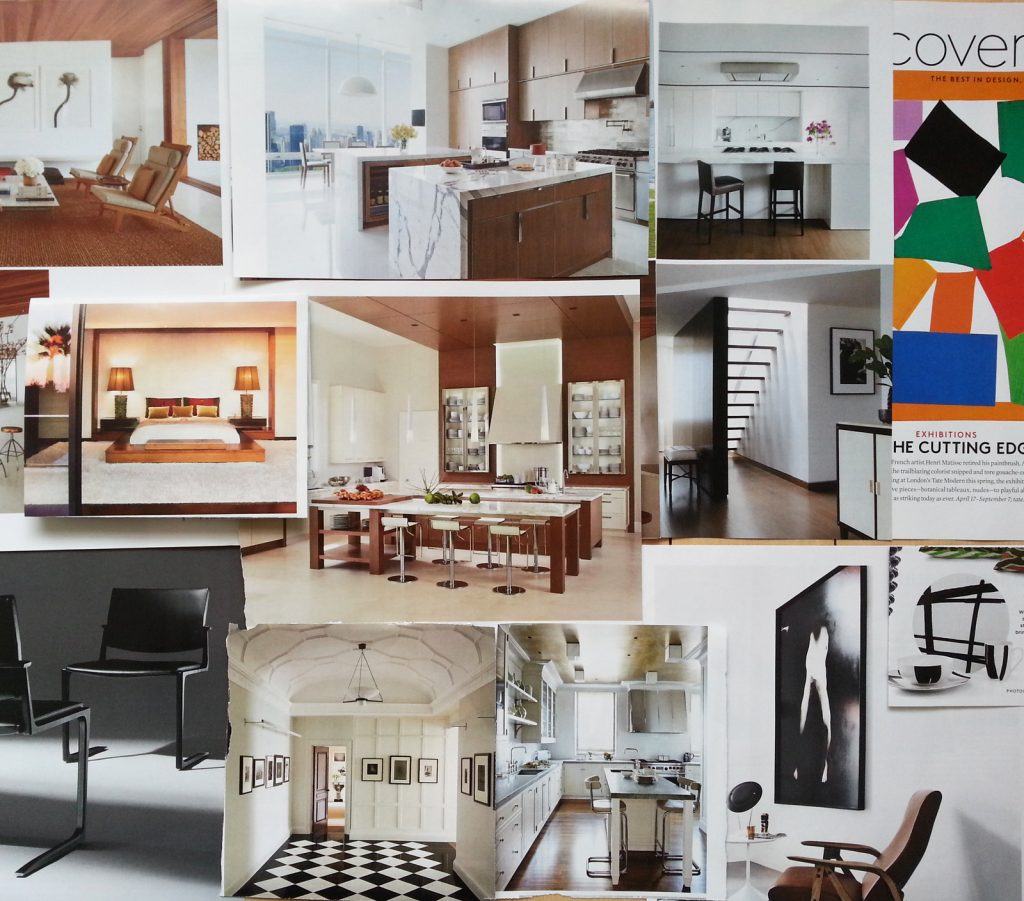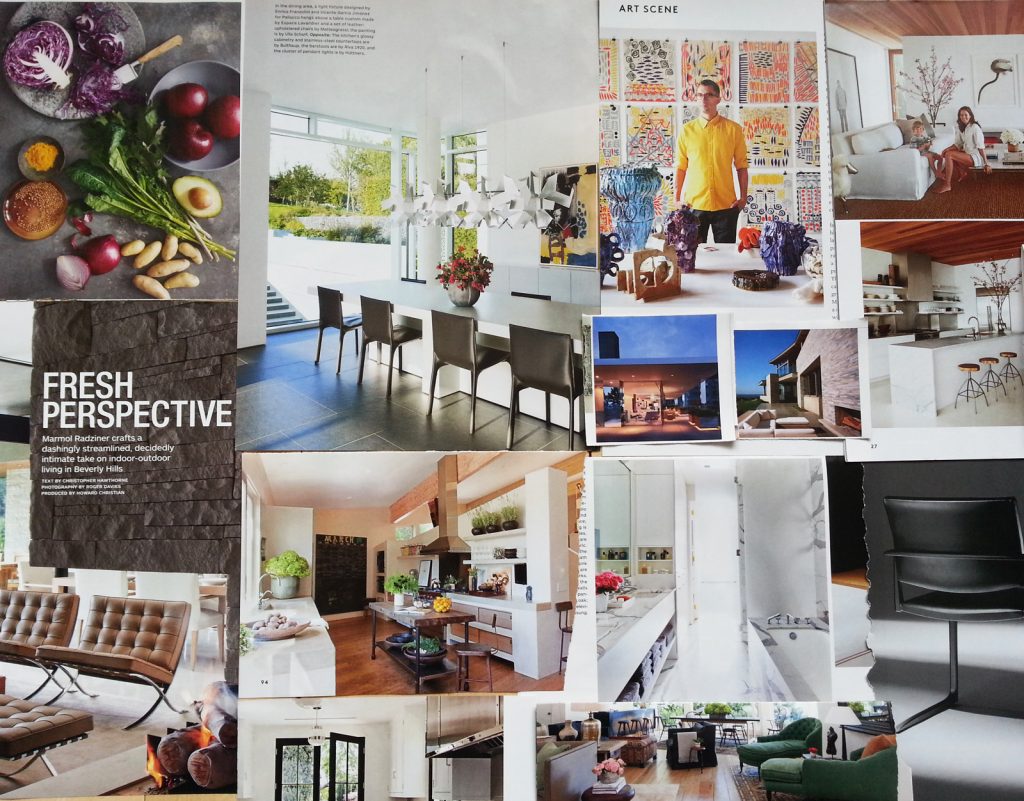 Additional Items Needed
Existing Conditions Survey (if there is an existing home on the property)
Site Plan
Property Survey (this should include land use and zoning information)
Deed Restrictions or Covenants governing design criteria
Project Budget
These Additional Items provide a basic road map for how to get started…  Once we have received the survey and property information we begin to study your project:  we prepare an analysis of the zoning  and land use restrictions, existing conditions and the deed restrictions/covenants. From these analyses we create guidelines which inform the design of your home.
Our next step is to schedule a programming meeting with our clients. During the programming meeting we go through the Pre-Design Questionnaire with you and discuss your collection of images. Our goal is to get to know you and your family and to learn more about how you live. There may be many ways to successfully design a house, but our goal is to design the best home for YOU.