This is our 11th post in our What To Expect from Your Architect series in which we document the process of Working with an Architect. We are following the progress of our contemporary house project in Lake Wylie, South Carolina and sharing the stories with you here on the blog… 
During the last meeting with our clients we presented our entire set of Design Development drawings and finalized many decisions for the Fixtures + Finishes Forms.
It was another full weekend to discuss everything from kitchen cabinets to bathroom tile and exterior stone cladding to interior wood finishes…and much more. We sequenced the materials and finishes meetings so that we had many answers before we went through the full set of drawings. This allowed our discussions for each room to be a lot more specific – down to paint colors and furniture placement.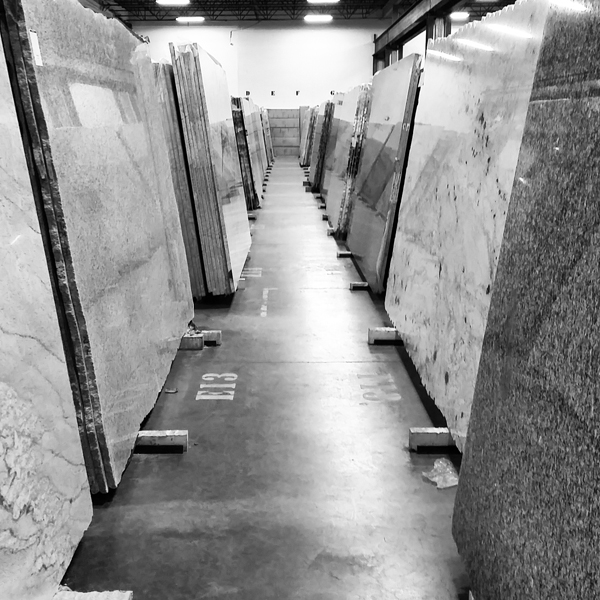 After these DD meetings, we transfer all notes to the Forms (spreadsheets) and input the items that have been determined. Though we do this for all projects to stay on top of things, it's especially important for a project like this which isn't local. This kind of organization and detail is necessary to facilitate communication between client, architect and contractor and make coordination with subcontractors and vendors very straightforward.
I remember, when we began this project, the apprehension my clients felt about all of the interior finish decisions they would have to make for this home; they had previously renovated a house and had, let's just say, a different kind of experience. I promised them that this time it would be fun, not stressful!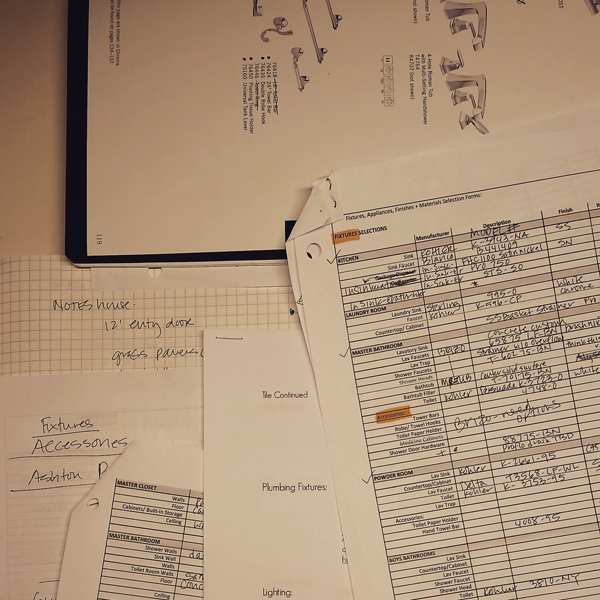 For this reason we tightened up our forms for this project and have been much more specific in the notes we have shared with our team, and I'm happy we did. So far, I think the extra detail has made working together much easier for everyone – and the clients may have actually enjoyed selecting the finishes and materials for their new home. We will maintain this level of detail for future projects as it has been a successful way to ensure nothing is lost between client-architect meeting and client-contractor meetings. We are all on the same page and talking about the exact same things.
The weekend was a success…and I do think it was fun! Our clients have all of their appliances and fixtures selected and most of the material finishes pinned down. We have to make a final decision on the exterior stone or brick color, size and type, and then we will be able to finalize all finishes. I know we are all eager to get those determined – not only to have that done, but also because it will give us a more accurate idea of the overall cost for the house.
…And I know all of us – especially the client! – can't wait to start movin' dirt!
3 Comments