Design Development Phase
In our last What To Expect post we discussed the first few steps of Our Design Process such as creating a storyboard for each project, talking through Pre-Design questionnaire and answers with our clients, and moving through Schematic Design. Today's post is Part 1 of 2 that will describe what to expect from your architect through the second phase of our design process – Design Development Phase.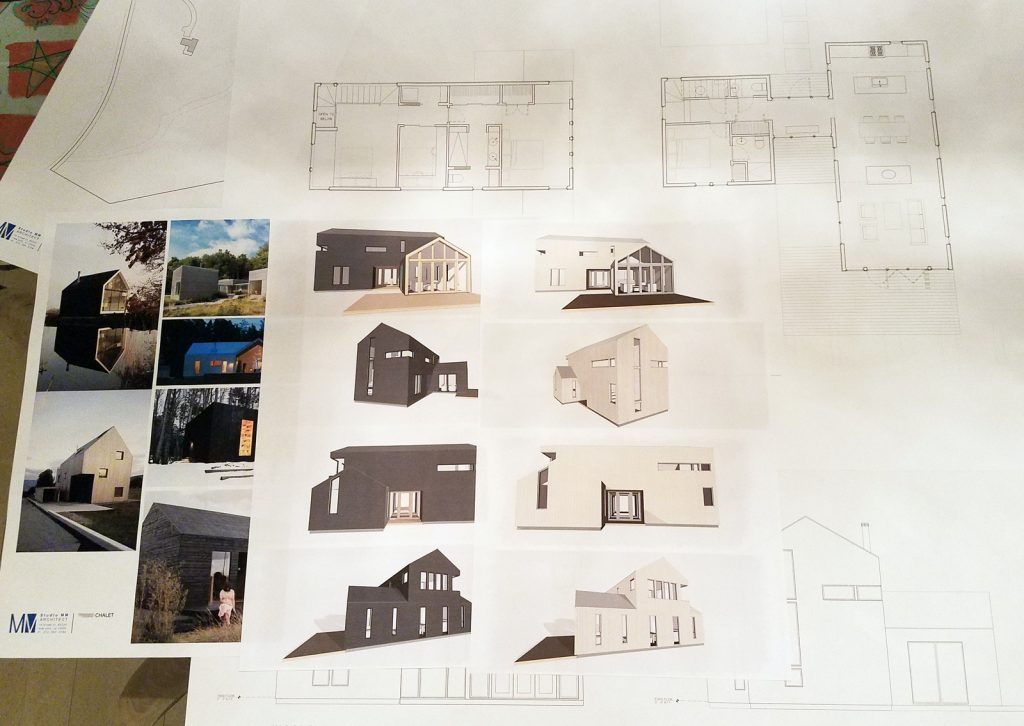 Chalet Perche: DD Meeting 1
As the name suggests, during the Design Development (DD) Phase we develop the design of the project further. We try to determine selections for all materials and finishes, both interior and exterior, during this phase. Our goal is to know all of the answers- and therefore all of the costs associated – before we start construction. Beyond merely the cost of the material or fixture, the specifications – such as size and installation requirements, are also important to consider. Different materials or fixtures require slightly different design details. Making these decisions early in the design process will assure our clients can be confident in the cost of the project before we move forward.
Design Development: Exterior Design
Our first DD meeting is focused on developing the exterior design. We draw exterior elevations and build 3d "study models" in the computer to get a general idea for the massing of the house. These elevations and models help us discuss different material options, windows – placement, height, size, operable or not – roof heights and slopes, aesthetics…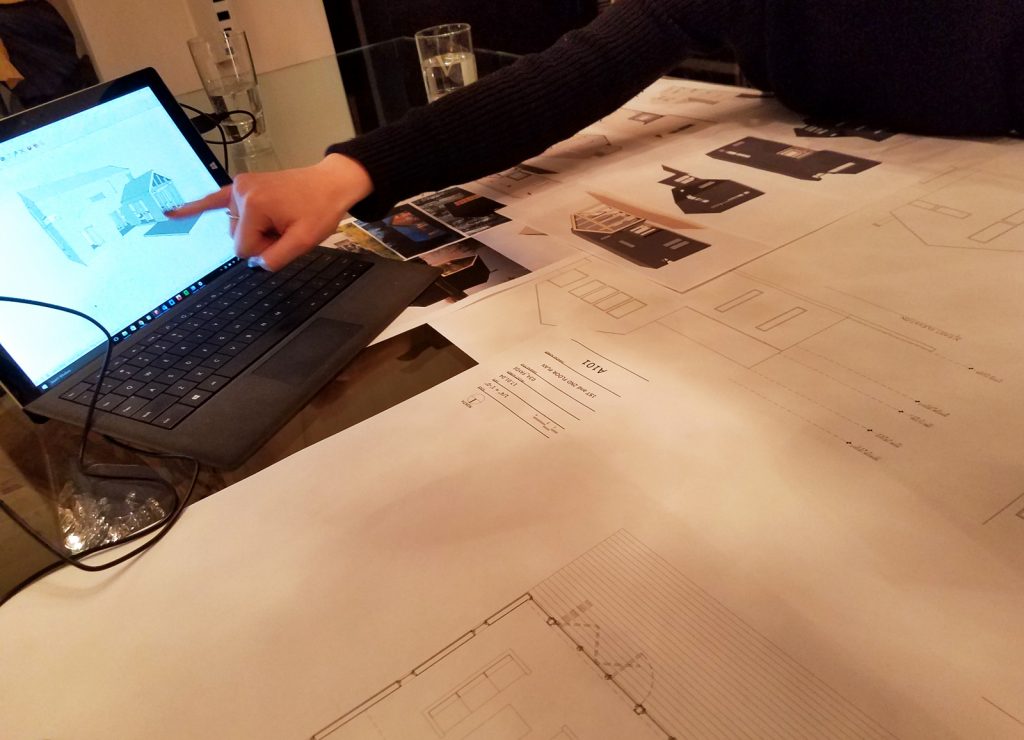 Chalet Perche: DD Meeting 1
For our Chalet Perche project the main discussion in that first DD meeting was about the floor-to-ceiling glass facade in the living room.  One or two large pieces of glass would be ideal, but the importance of opening up the living room to the deck and woods beyond meant we had to break up the facade . We knew that opening up the entire facade from one side to the other would be cost prohibitive, so we discussed alternatives that made sense for the way our clients intended to use the spaces. I believe we found a solution that maintains the minimal modern aesthetic that is so important to our clients, and one that also beautifully solves the functional aspect that is so integral to this design.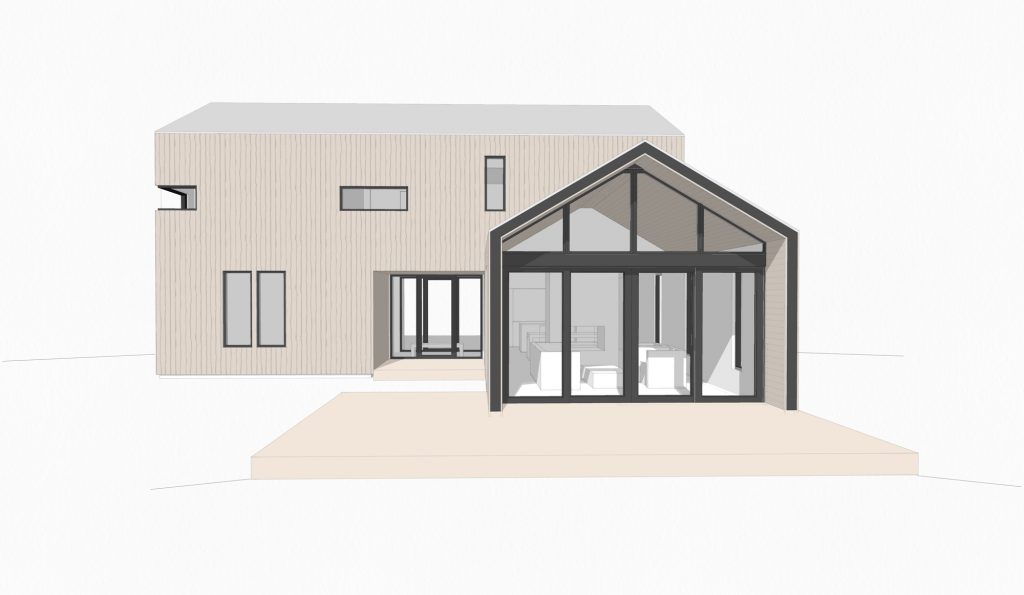 Chalet Perche: Vertical Hemlock siding with black metal windows and trim details.
One of the things I've enjoyed most about working with our clients on the Bully Hill House is their desire to do something a little different – they are genuinely as excited as we are to be using a "new" material as the main cladding on their house. (And by "new" I only mean a material we've never worked with before.) It will be a learning experience for all of us – and I think that's the part they like the best!
Bully Hill House: Corten Steel and black wood siding will be used as the cladding.
As noted above, this post only covers the first half of What To Expect during Design Development. We'll post Part 2 -What To Expect from Your Architect: Interior Design Selections – in a few weeks. For more about DD and Working with an Architect see our previous posts here and here. Cheers!
2 Comments