During the Design Development Phase the architect "develops the floor plans, exterior and interior elevations, and details to further describe the character of the project." Basically, the DD Phase is when most of the Design Decisions are made.
What To Expect from Your Architect: Design Development
We are in the middle of the DD Phase on our 018 House project – a contemporary new home in South Carolina that we've been documenting for you here on our blog. This post will give you some insight into what the DD process actually entails… For more insight into What To Expect from Your Architect see some previous posts here.
Interior Elevations
Once the floor plan has been determined – sizes and placement of rooms decided – and the exterior elevations have been modified to match-up to the plan, we begin to develop the interior details of the house.

Creek House by Studio MM 
To begin this process I showed our clients an interior elevation drawing of a kitchen we did for a previous project along with a photograph of the finished product. Seeing the 2D drawing next to the "real life" photograph helped them understand how to read the elevations of their home.
We like to draw interior elevations of almost every room in the house. We find this is the best way to "walk" our clients through what their home will ultimately look like and start a dialog around every floor, wall and ceiling in their home. For the 018 House we drew detailed interior elevations for the Kitchen, Master Bedroom, Master Closet, Boys Playroom, Media Room, Pantry, Laundry, Mud/Dog Room, and all 6 bathrooms. So…we've got a lot to talk about.
Communication is key for the success of any project. Since this client is not local, our communication is different than for many of our clients but has been working quite well. As we completed each of the interior elevations, we emailed it to the client with notes about the design and images to represent our ideas. (We either share images on our collaboration boards on Pinterest or Houzz or share them in our Client Project Folder on Google Drive.)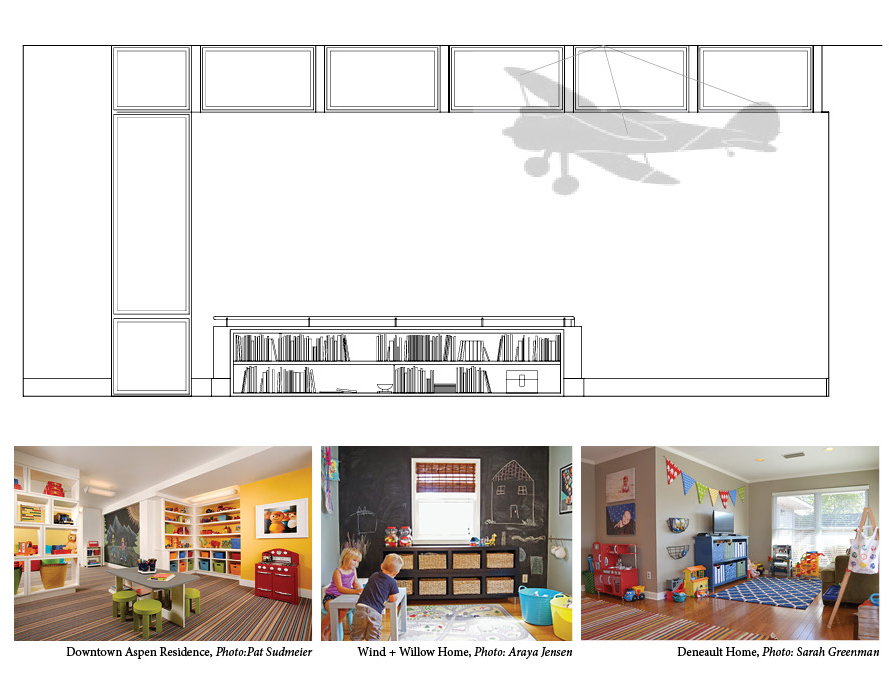 This gives the client time to think through each space and offer feedback. Sometimes the responses were as simple as "Looks great!" and sometimes they were far more lengthy with dimensions and specific desires for that room. Both are extremely helpful. Again, the elevations give us a place to start the conversations. The sketches and back and forth emails are a perfect way to get those design decisions done.
Fixtures and Finishes Forms
In the beginning of the Design Development phase we create spreadsheets for every finish or fixture decision you will need to make for your home. These forms are like "cheat sheets" for our clients to know what decisions they need to make, and an easy way of keeping track of the ones they have made.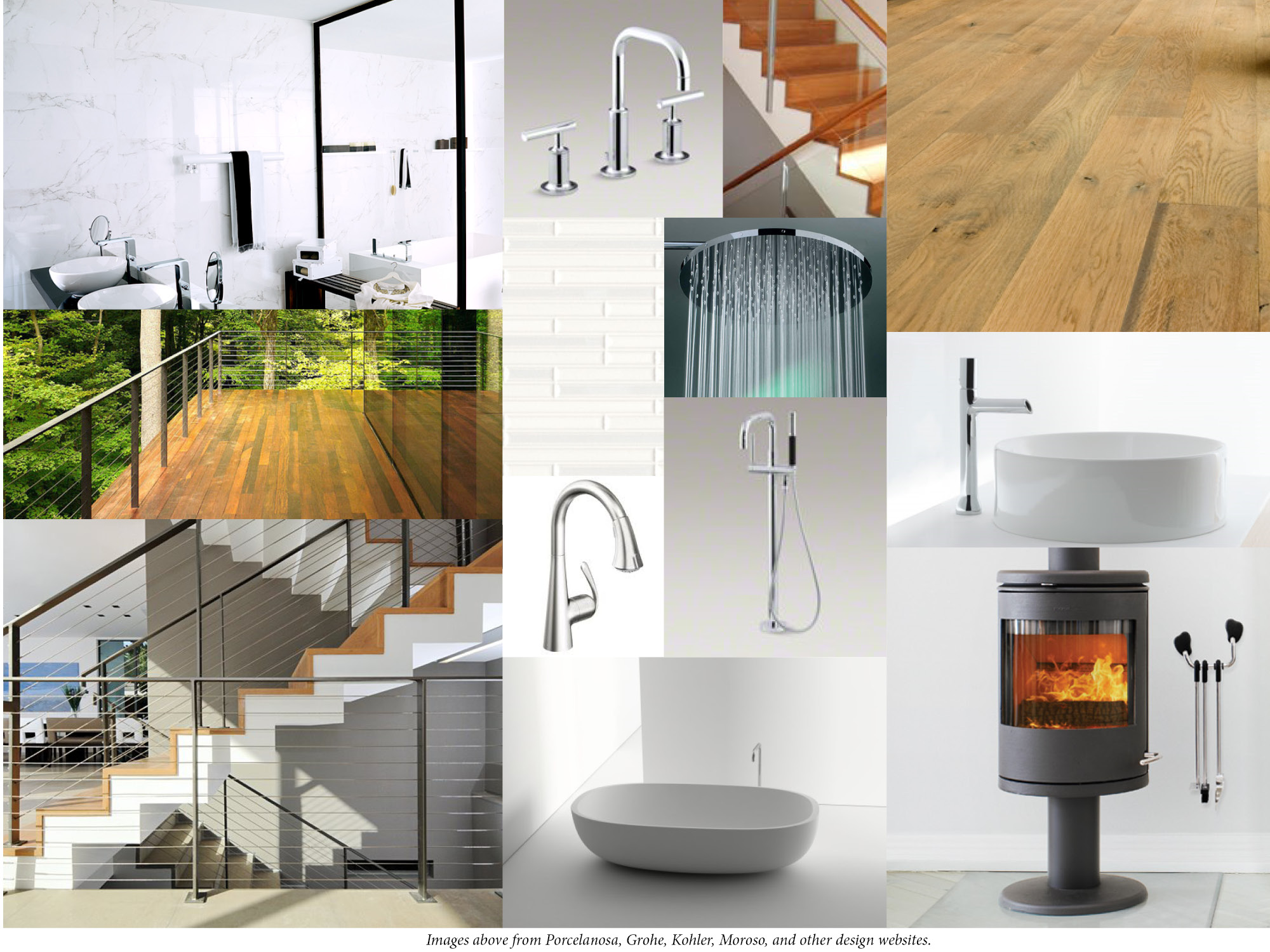 For the 018 House our clients have been diligently making appointments at local design showrooms to look at and try out things like appliances, fixtures and finishes… Determining the fixtures and finishes as we are developing the plans allows us to incorporate those decisions into the design. For example, the Master Bathroom in the 018 House will include a custom concrete countertop/sink and 2 wall mounted faucets. Therefore we need to include space for extra supports in the walls to support the weight of the concrete and consider that there will be plumbing in the same wall for the fixtures. As you can imagine, making design decisions in advance is critical for the end result to look exactly as we'd like..
During our Design Development meeting in a couple weeks we'll discuss these details and design decisions we have worked through so far with our clients and our contractor. We are very excited to have our General Contractor on board now (see our last What To Expect post on selecting a GC) and to be moving forward on this project as a team!
Interested in following along? Subscribe to The Architect's Notebook and we'll send our posts right to your inbox each week!
No Comments