We've been sharing bits here and there on social media about our new projects "On the Boards" so I thought it was about time to properly introduce those projects here in The Architect's Notebook.
New Projects "On the Boards"
As always we are super excited about each one and have enjoyed getting to know our clients as we work with them through the process of designing their home. All of the projects below are in different phases – one just starting out in early SD phase and a couple of the others moving along quickly in hopes of starting construction soon. Click through the links below for more info on each project. And follow us on facebook for more progress updates!
FLY
Perched along a quiet mountain road in the Hudson Valley, this one-bedroom home and aerial studio signifies a fresh focus and new beginning for 2 city-dwellers moving to the country. Early in the design process our clients excitedly informed us they had come up with the name for their home: FLY. Combined with our clients' active lifestyle, the name truly brought the design to life. Like that of an acrobat on a trapeze, the form of the house suggests both balance and weightlessness… Read more…
Gardiner Farmhouse
Designed for a couple that is keeping their growing family in mind as they look to the future, this project takes the shape of a traditionally comfortable and cozy farmhouse while incorporating a contemporary floor plan. Since our clients recently welcomed a new baby to their life and are already dreaming of the days when children and grandchildren come back to visit, the project is very focused on family and time spent together. True to its name, the Gardiner Farmhouse is located on an expansive old farm site… Read more…
Farm Bed + Breakfast
Our design for the Woodstock Farm Sanctuary Bed and Breakfast focuses on crafting a new space that gives guests an opportunity to connect with the sanctuary animals and their surroundings in a deeper and more meaningful way. The B&B will serve not only as a place of overnight lodging, but as a space that brings together mountain views, farm life, and social activism to better educate visitors and support the sanctuary's operations. Inspired by hilltop views of the Shawanagunks and the traditional farm and barn structures dotting the site and New York's Hudson Valley, the Farm BnB strikes the perfect balance between recognizable forms and clean, elegant lines… Read more…
Ybor Lofts
This multi-family loft project in a historic district of Tampa, Florida is designed for families and professionals looking for a simple, modern space to call home. Ybor City, located just northeast of downtown Tampa, was a center for cigar production in the pre-Depression era and through historic preservation efforts has retained much of its immigrant flavor. Featuring bungalows and shotgun houses, the area is now experiencing a revitalization that still respects the historic neighborhood. This loft project endeavors to preserve and restore the historic façade of the house while updating and refining the interior to match the contemporary lifestyles of families today. Divided into two unique townhomes that work around the existing structure, the interior is designed with varied users in mind. The interior will be opened up to expose the original wood beams of the second floor, creating spaces both vertically and horizontally that take advantage of the large historical windows and create a unique blend of historical features and a modern sensibility.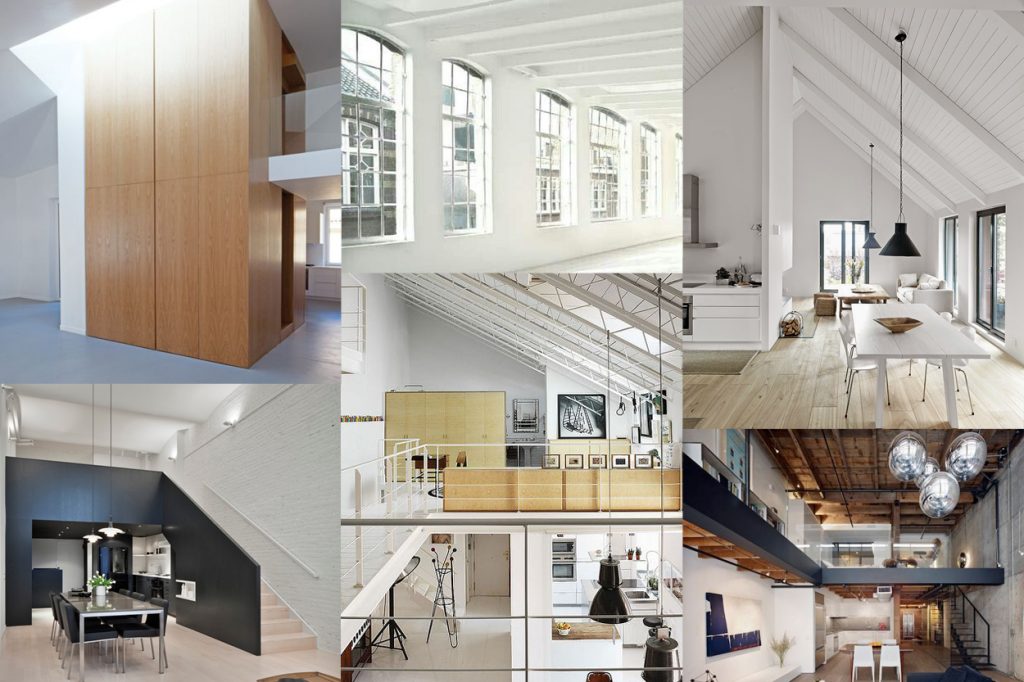 Inspiration images for Ybor Lofts
No Comments