We have been having so much fun lately researching Playroom Design Ideas for one of our projects… Nice to encourage your inner child every once in a while! #haveimentionedilovemyjob?!
"A child's play is serious business!" (quote from one of the many blogs we "researched" – love it! We are taking all of this fun very seriously.)
Colorful reading nooks, chalkboard walls, indoor swings (!), climbing walls to secret spaces (in our case up to the ceiling to see out of the upper windows), a hero corner…. the ideas are endless! and SO MUCH FUN!!
As far as architecture goes we're involved in the playroom design because we are planning a climbing wall all the way up and onto the 13′ ceiling; 8′ high bunk beds in each boy's room; and a desk/reading nook that incorporates bookshelves into the stair railing and a desk that hides some mechanical ductwork. So…architecturally speaking, we do have some serious business to do in this playroom. Needless to say, we are definitely enjoying this part of the job.
Hope you're inner child is inspired as well!
Playroom Design Ideas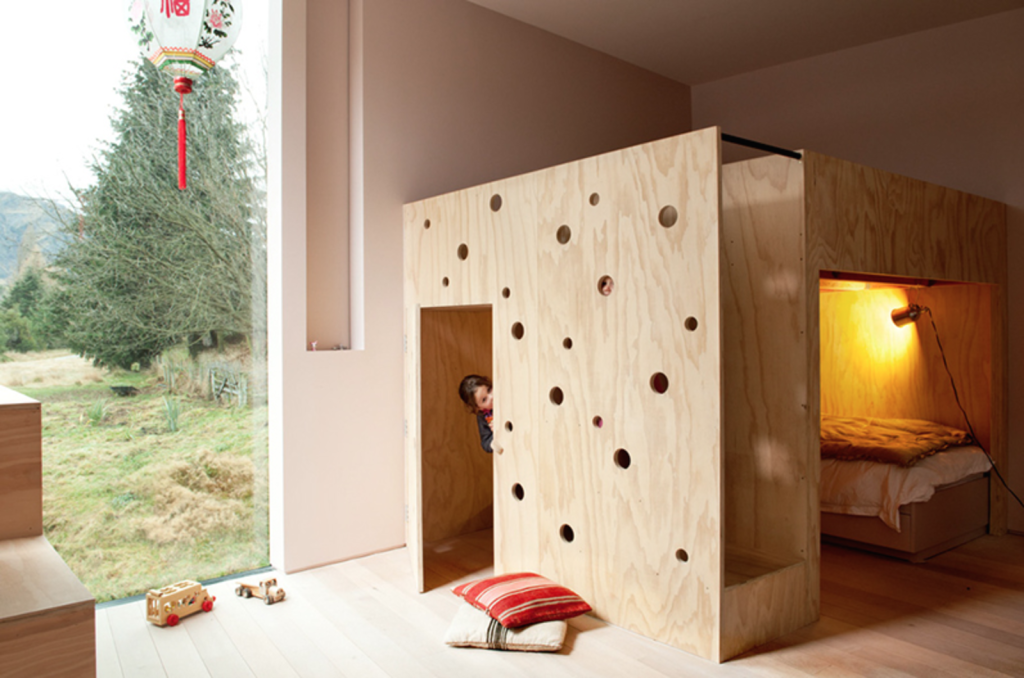 Queenstown Home (bunk bed / playhouse), Architect: Bergendy Cooke, Photography: Paul McCredie
"The combination bunk bed and playhouse is another whimsical gesture the architect designed specifically for her two daughters. The spaces are organized in such a way that they can play independently or together."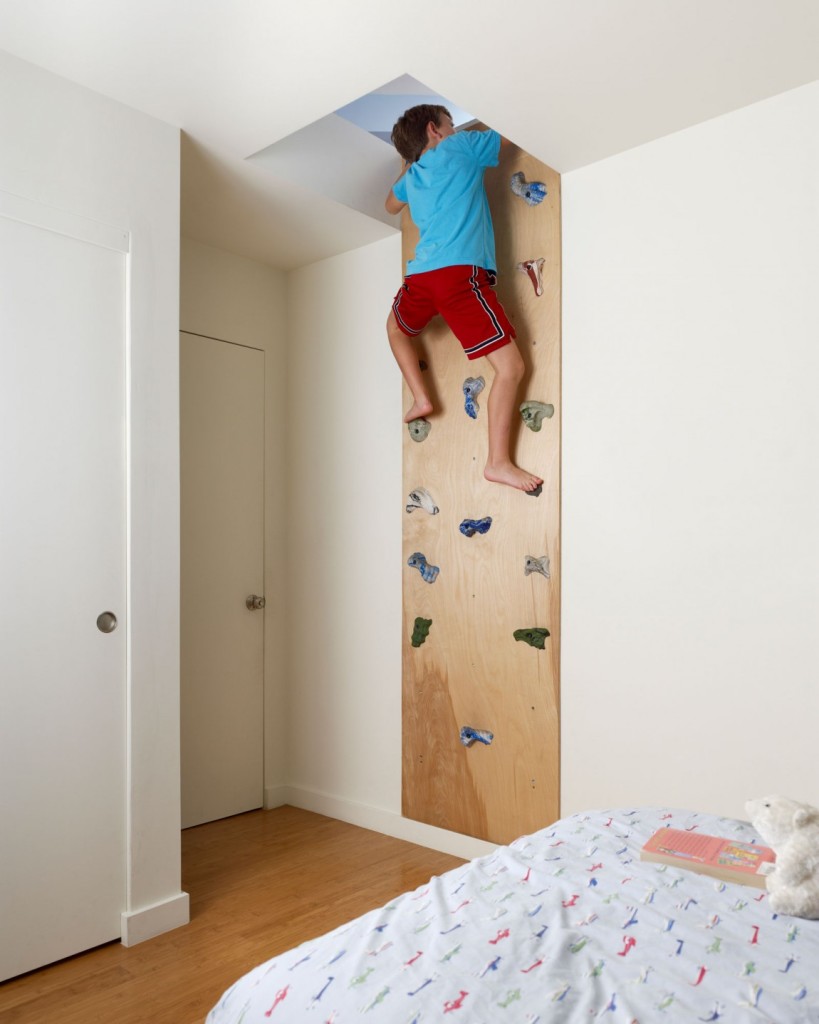 Feldman Architecture, Photography: Joe Fletcher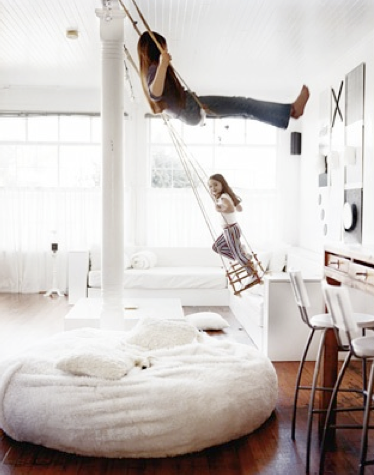 Swings and Hanging Chairs, Photography: Melanie Acevedo – via Il parait que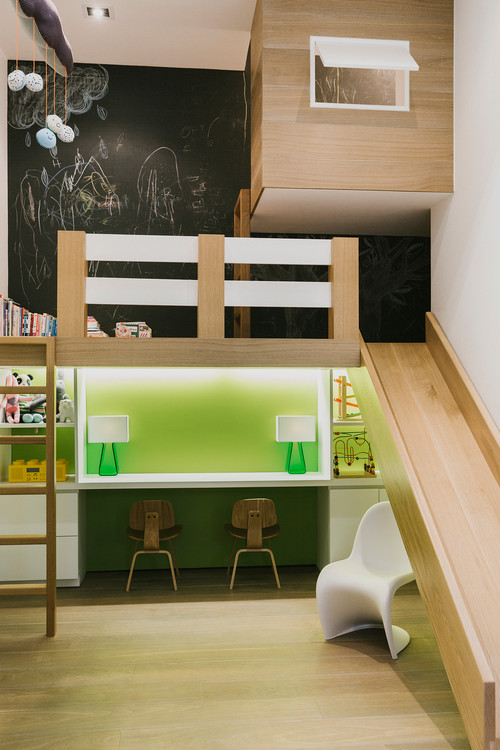 Contemporary Kids, New York Architects & Building Designers Raad Studio, Photography: Courtesy of Huffington Post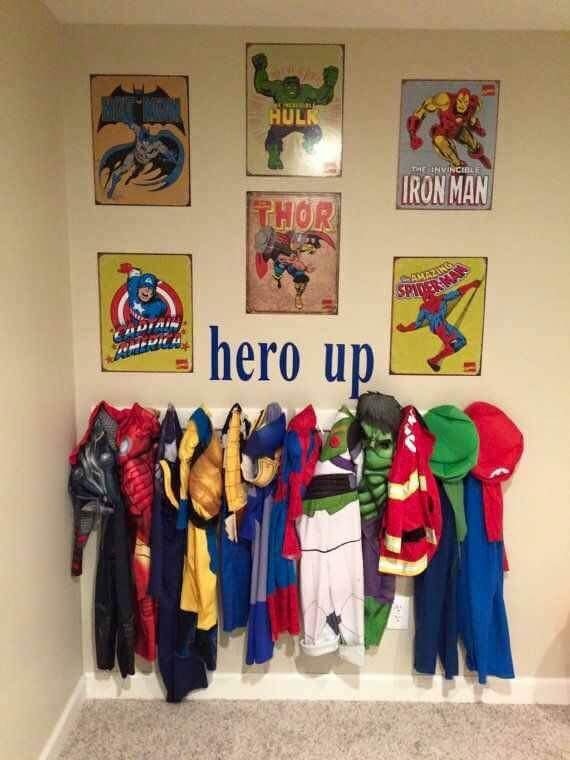 Hero Up! (Little Boy's Super Hero Wardrobe), Photography: Courtesy of Reddit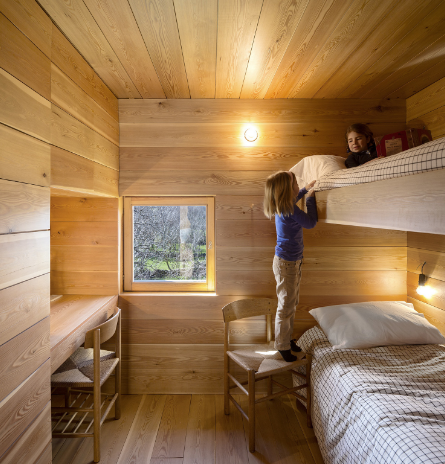 Built-in Bunk Beds, Spanish Countryside Vacation Home, Photography: Courtesy of Dwell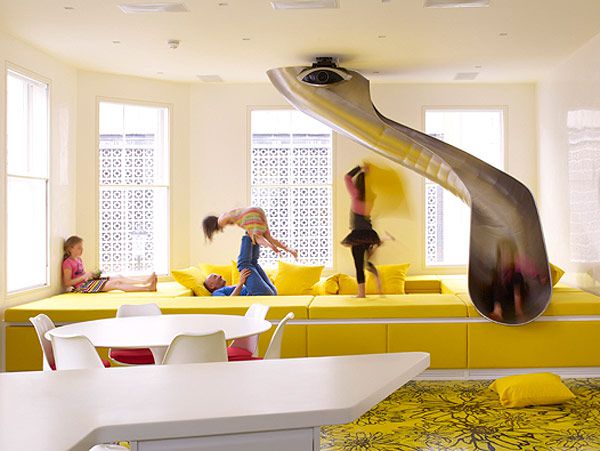 The Rainbow House, Ab Rogers Design in collaboration with DA.Studio, Photography: Courtesy of Plastolux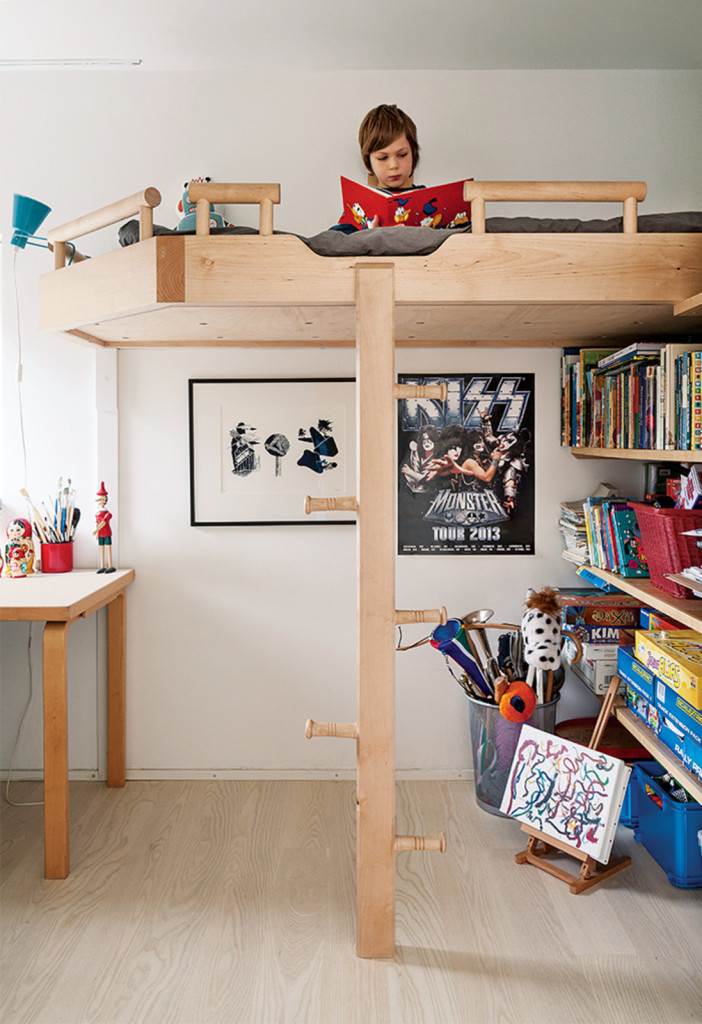 Modern Home in Oulunkylä, Architect: Tuomas Siitonen, Carpenter: Matti Salminen, Photography: Tim Van de Velde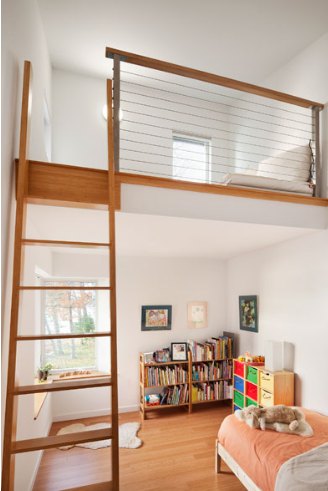 Flying Point, Kaplan Thompson, Photography: Trent Bell / KTA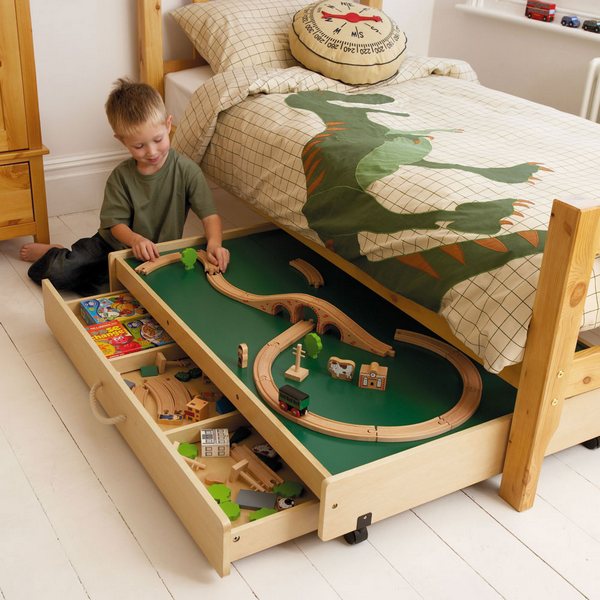 Under the Bed Train Table, Great Little Trading Company, Photography: Courtesy of Babyology
One Comment