Last week I spent a couple days visiting my clients in Lake Wylie, South Carolina. (Actually, I was there mainly to visit their home, but it was a lot of fun to see them too!)
This visit was full of the stories I tell about why I love being a residential architect: From seeing the excitement on the two boys' faces when they asked if they could show me their playroom to talking through details with my client's father who is making what is going to be a spectacular front door by hand to hearing how much the whole family loves their new home… It was inspiring to say the least!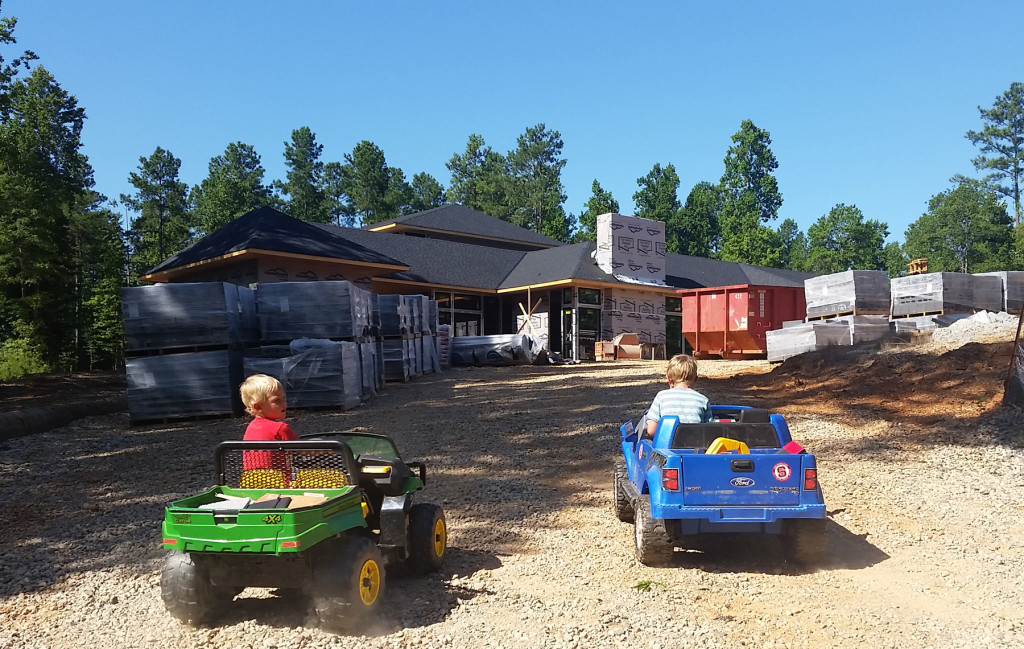 Site visit: Day 1
It has been a few months since I shared photos of the construction progress on this house so we have a lot of catching up to do! We've got walls, roof, most of the windows, fireplace, electrical, plumbing…. Don't miss the fun Time Lapse Video at the end to sum it all up, but first let's see how well I can walk you through with photos…
Construction Progress : Lake Wylie House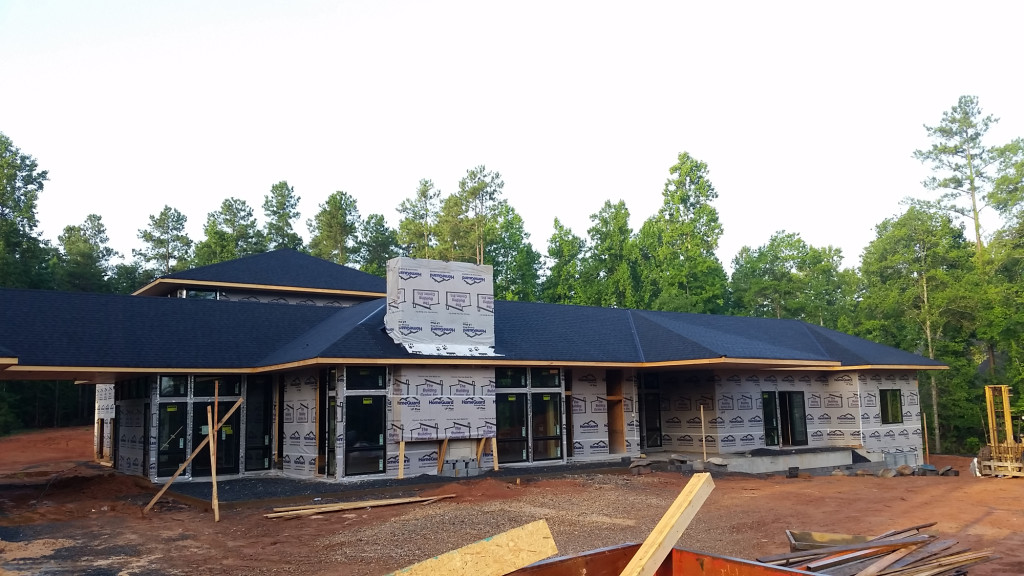 view from top of (dumpster) driveway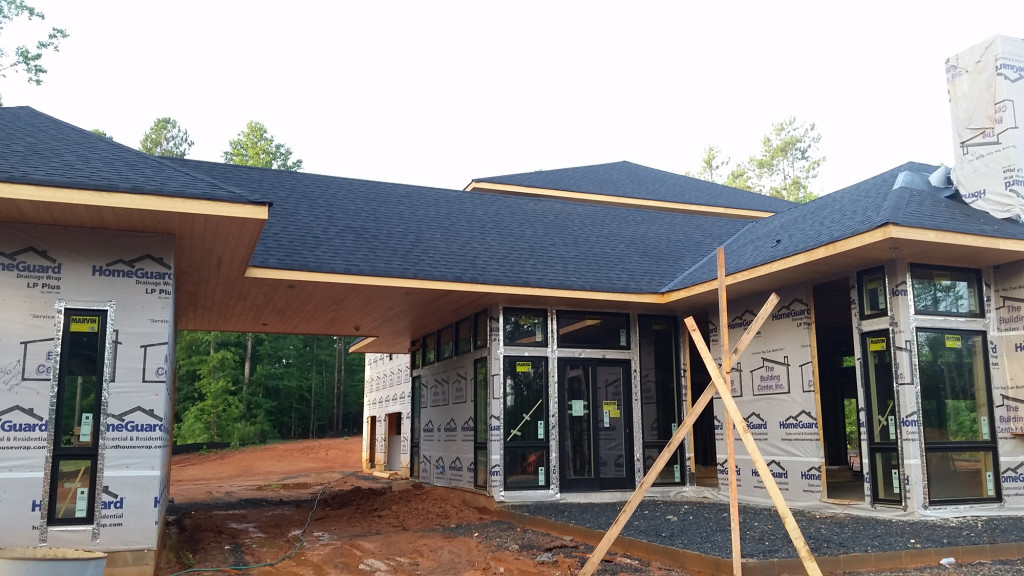 our modern version of a porte-cochere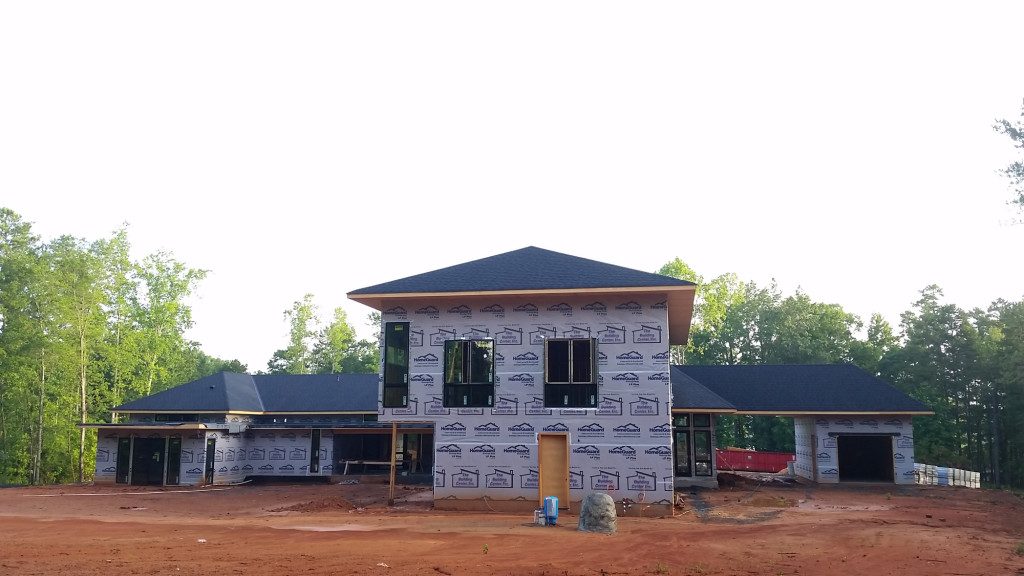 view from backyard – pool will be in the courtyard on the left and driveway/basketball court will be on the right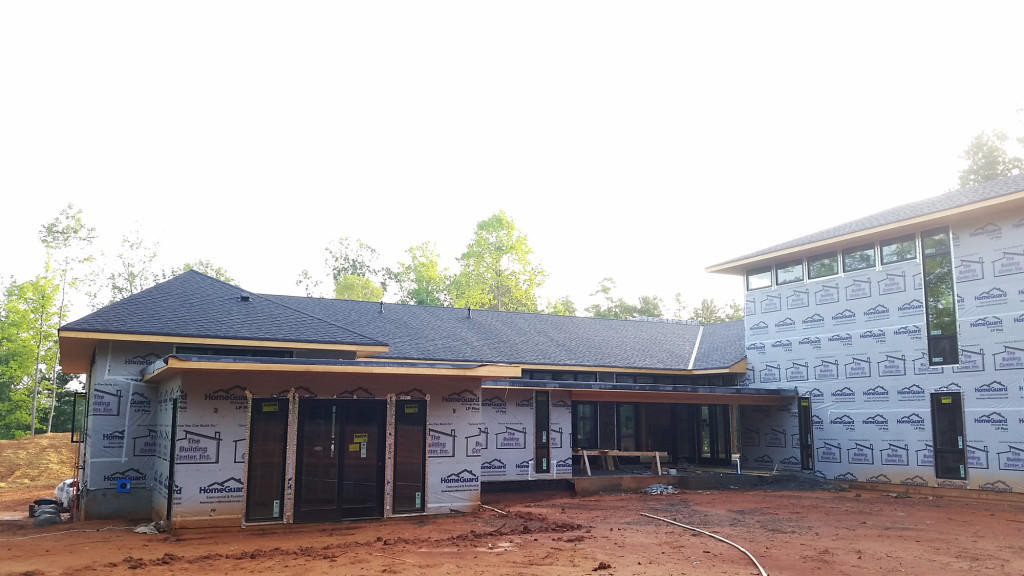 Master Suite (on left) and "Boys' Suite" (second floor on right) separated by the main living space and courtyard in between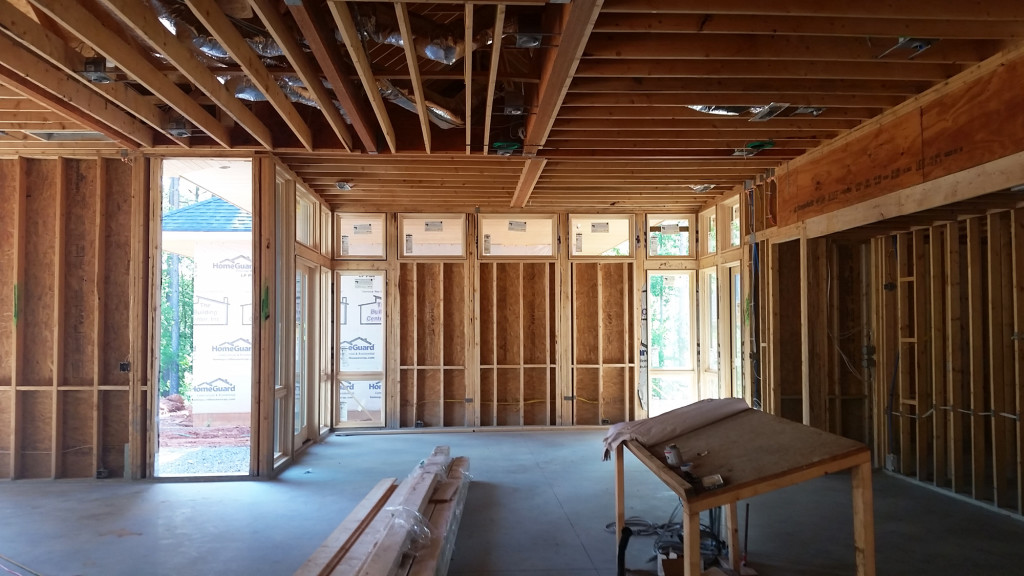 view from entryway toward kitchen and breakfast room beyond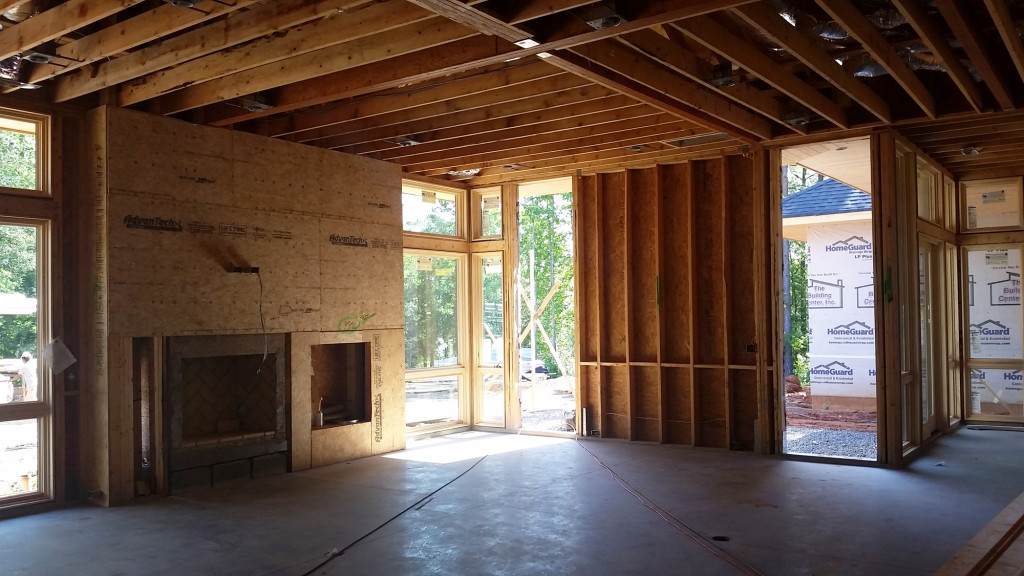 view from entryway / dining room toward living room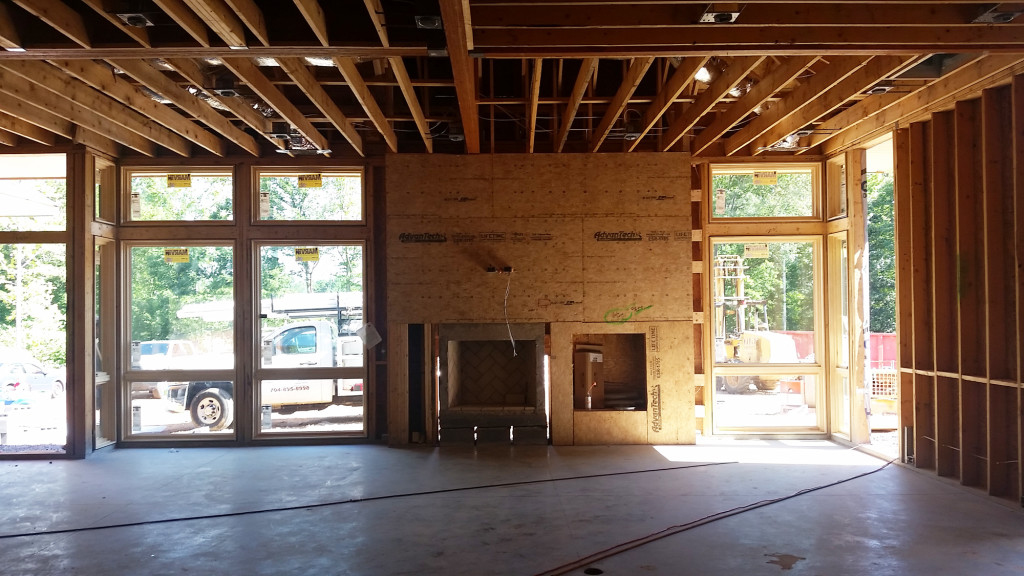 view from kitchen toward living room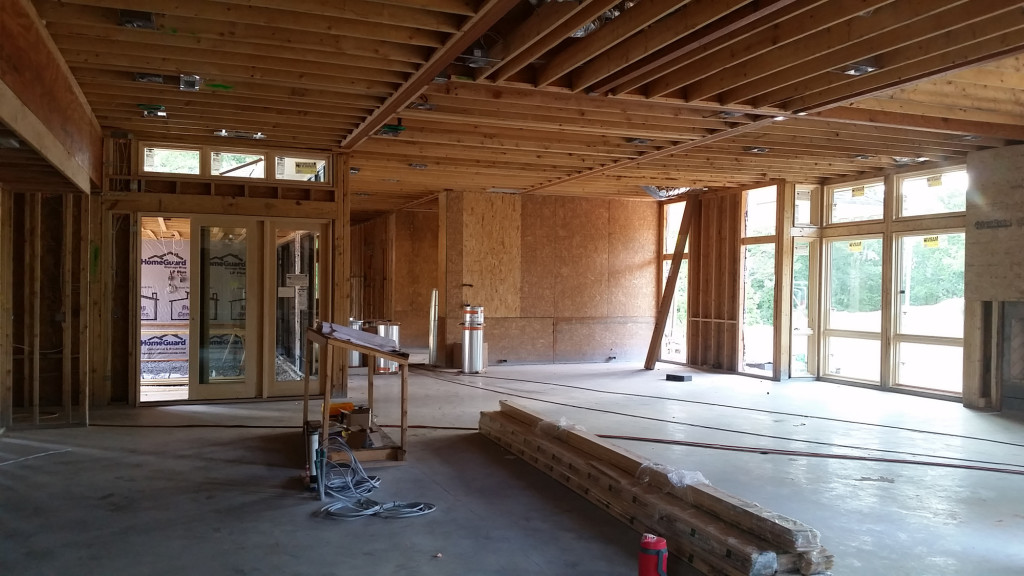 view from kitchen / breakfast room toward living room (with fireplace) and dining room beyond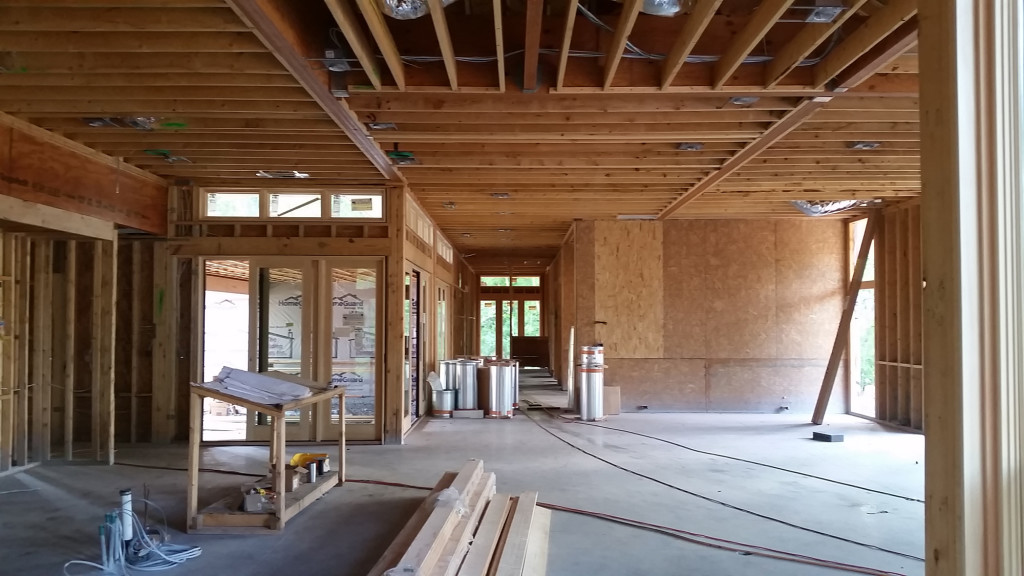 view from breakfast room down the hall past the entry to master bedroom on left, guest room and media room on the right, and stairs to the basement at the end of the hall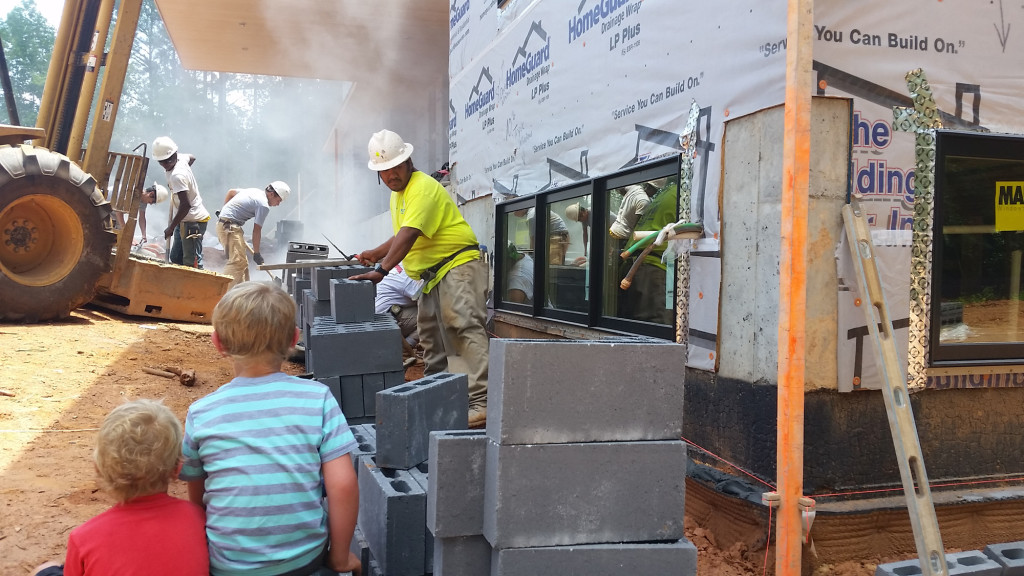 The masons were laying the first "bricks" while I was there. The boys spent most of the afternoon watching them work, even in the 90+ degree heat!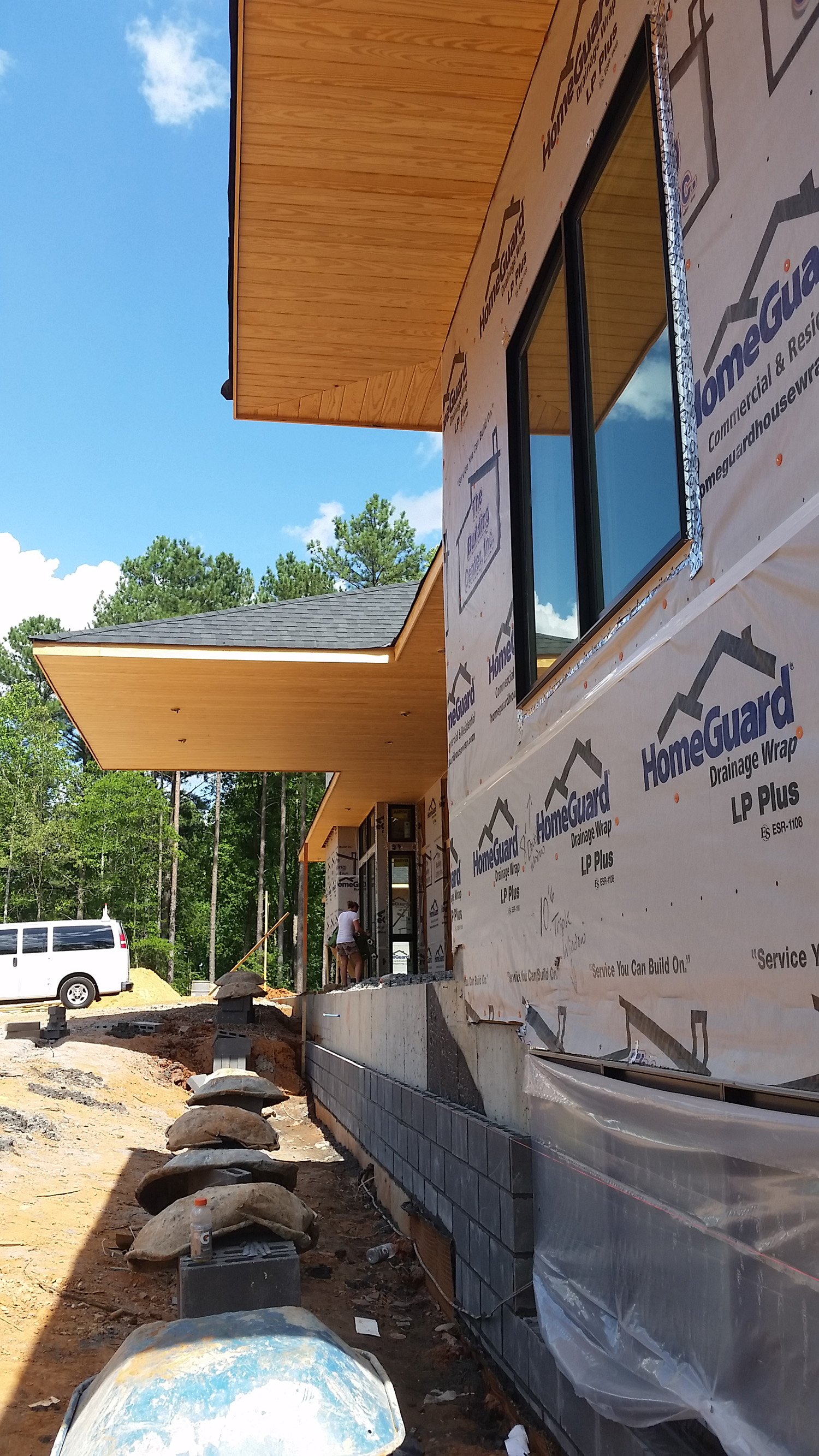 Ooooh yes I love that cantilever over the entrance!
Nothing like seeing your design come to life to remind you how exciting the world of architecture is …especially when we can cover 3 months of construction in about a minute!
Lake Wylie House – Timelapse: July from Studio MM on Vimeo.
One Comment