Modern Furniture Design for Cats and Dogs
In honor of one of my favorite furry friends, a beautiful Golden Retriever named Morgan who turns 4 today, we are celebrating with a post compiling many Modern (and amazing) Design Ideas for Pets…
Some crazy, some clever, some fun… all with our favorite furry friends in mind.
Happy Birthday Morgan! XOX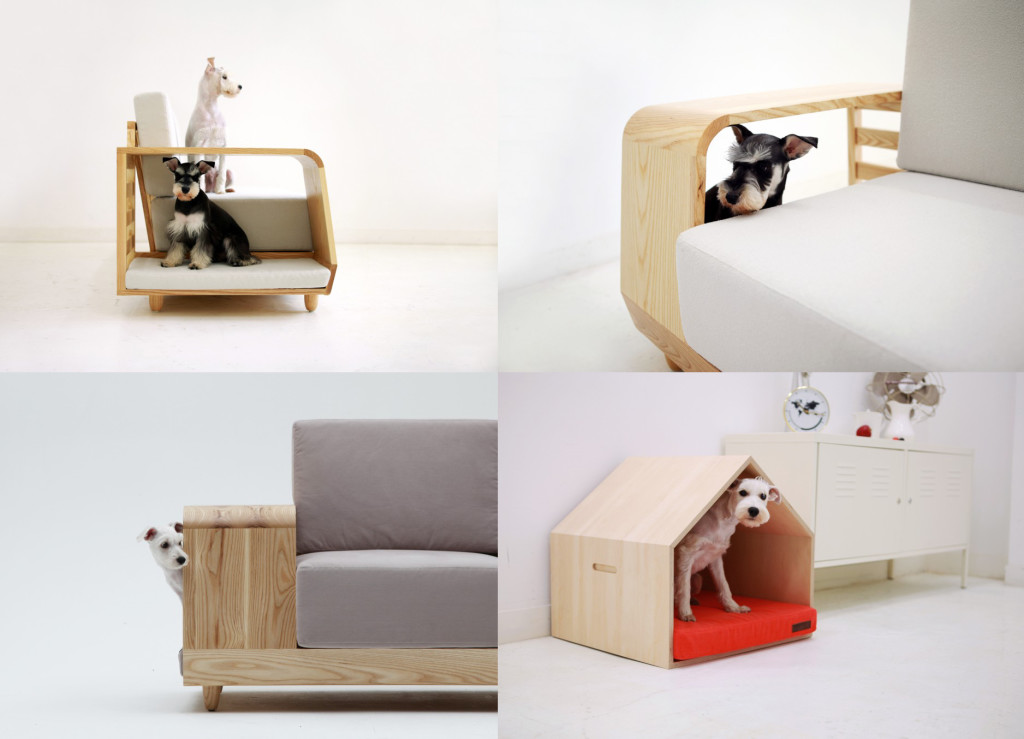 mpup Dog House Sofa and Pet House, Designed by Seungji Mun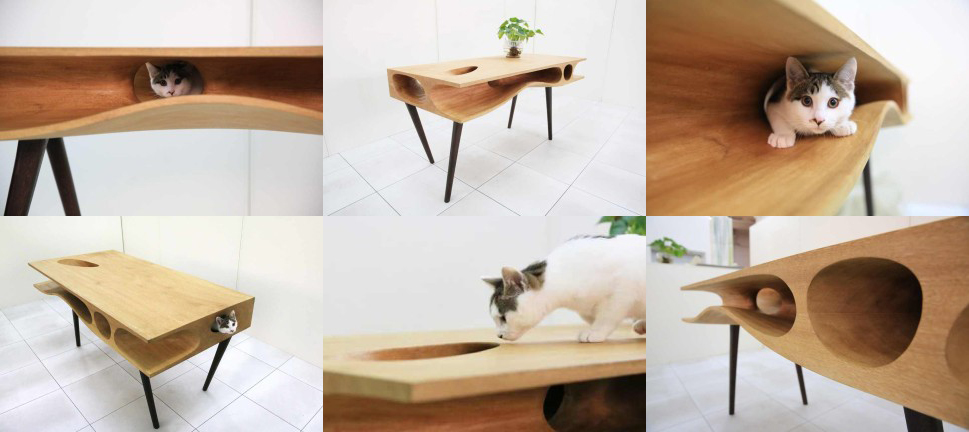 The charming CATable was created by Ruan Hao from LYCS, an architecture firm based in Hangzhou and Hong Kong. Especially designed for cats to explore and sleep in, the project follows a worldwide trend: that of sharing your home with pets.
"According to the designer, people who live with cats experience these two things: 1. Putting away the cat from your laptop is like a sentimental ritual of temporary farewell. 2. A properly-sized hole is irresistible to cats; their curiosity is greatly satisfied through repetitively exploring the unknown path behind that hole. The design of CATable is a fusion of these experiences, as well as a creative place where the interaction occurs." –  Read more from Freshome.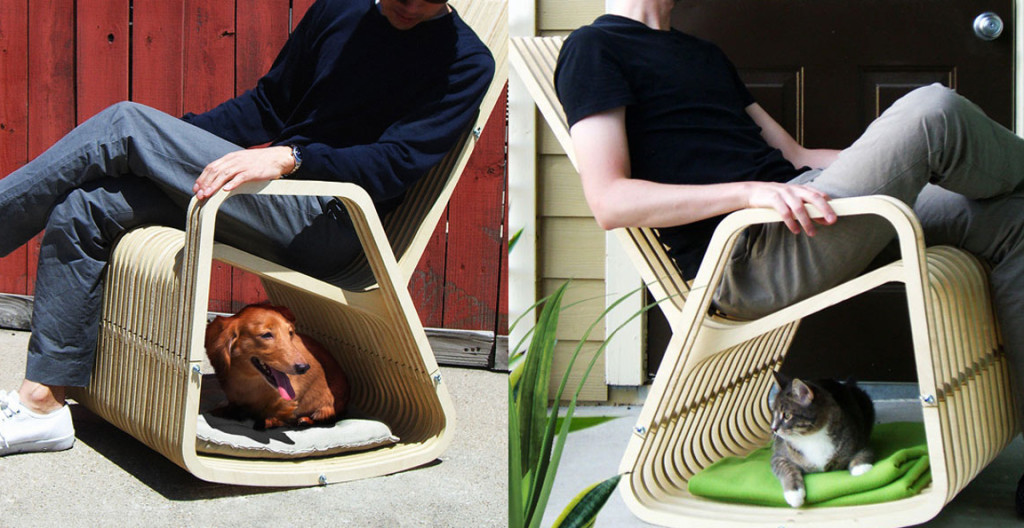 Rocking-2-gether Chair by Paul Kweton, images from Goods Home Design


Coffee Table Hammock, designed by Koichi Futatsumata, images from E&Y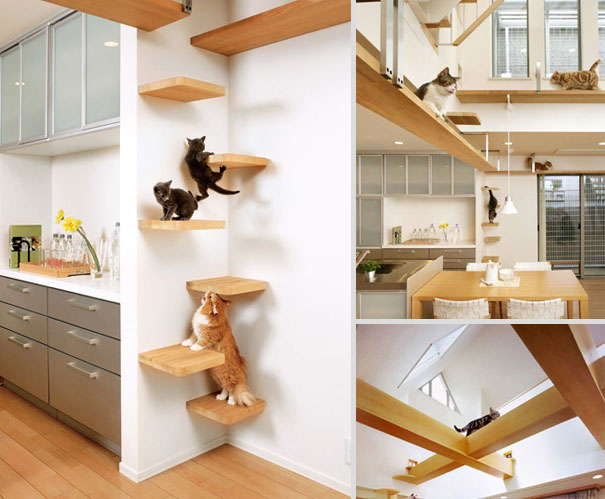 Cat Transit System, Designed by Asahi Kasei, image from Design Garage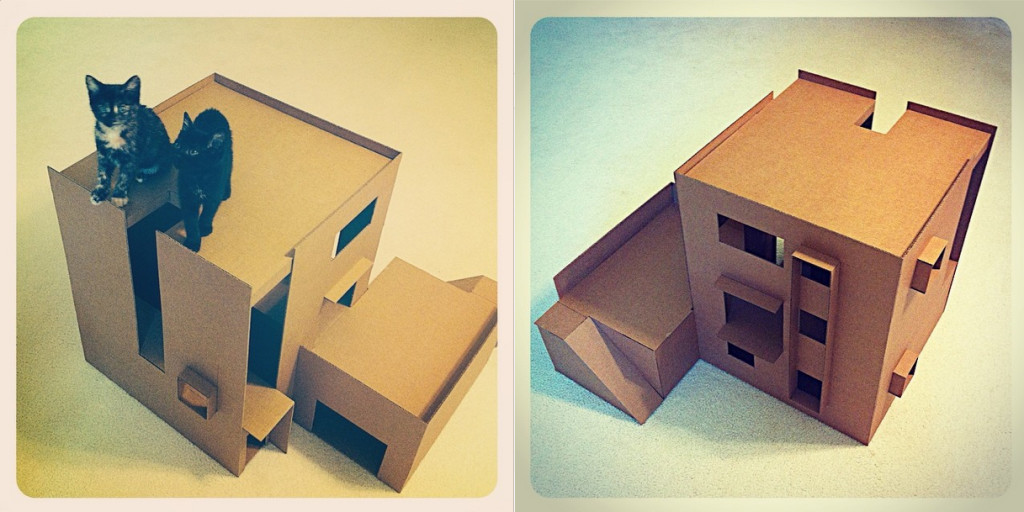 Kitten House, designed and built by architect Keith Palma of Cogitate Design – When I asked Keith if I could include his Kitten House in our post I also asked if he happened to have drawings for the house as well…he replied no, but he did create a quick 3D model to size all the pieces correctly. …Only an architect… 🙂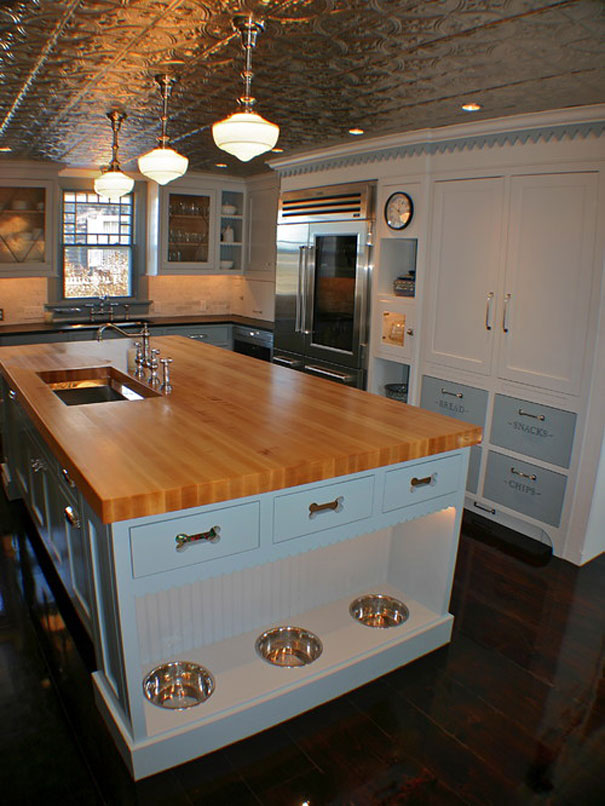 Dog bowls built into the kitchen cabinets, Designed by artisankitchensinc.com. We posted this previously in Design is in the Details: Modern Kitchen Design, but of course had to include it here today as well.
The recently published 25 Creative Furniture Design Ideas for Pets by Design Garage provided much of the inspiration for this post. Please visit Design Garage for even more fun ideas for your furry friends.