Happy Valentine's Day! 
Every year in celebration of Valentine's Day we ask our friends, family and clients to share something they LOVE about their home… This annual #LoveHome post started out with the simple question, What Makes a House a Home?
What makes a house a HOME are the friends and family that gather there and all the things – the character – that you love about it – the things that make it YOU, the things that make you smile…
What I love most about my home is who I share it with.
Whether it's remembering old memories or creating new ones in your new home (Lake Wylie House!), each year we look forward to reading – and sharing – all the LOVE!
HOME: It's not where you LIVE but where you LOVE.
Something I love about my home? Here's one I took the other day – I had all the doors open, fresh air coming in, while the boys played in the pool…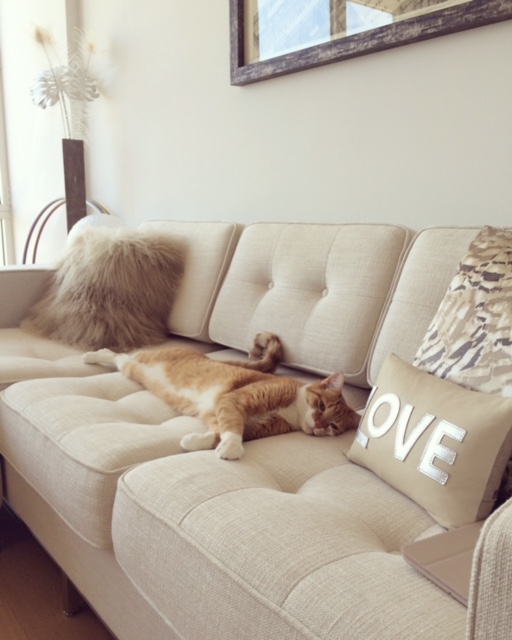 I work from home, and natural light is really important to me – floor-to-ceiling windows, white walls to reflect the light, soft colors and textures to absorb it, so I still feel connected to the world outside, and I do get lost watching it from my nest… It is snowing today, and I feel like in a snow globe…
For my husband, it is about how open and connected the space is – he loves the open kitchen, as when he gets home, I am usually cooking, and the whole space with the living-room comes alive – the cat starts running from one end to the other – from quiet and almost poetic, our home becomes vibrant and joyful…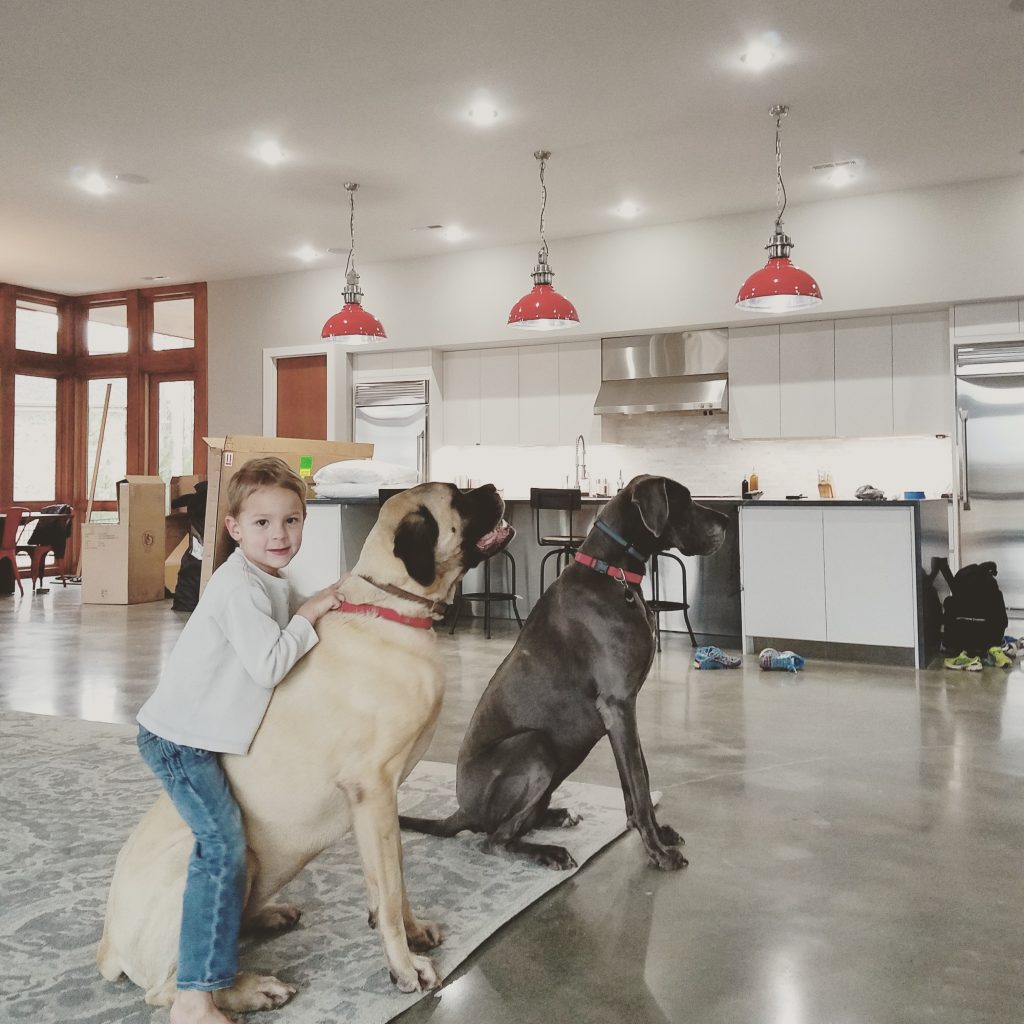 The thing I loved most about my last visit to South Carolina to visit our Lake Wylie project was seeing my clients IN their new home and loving it!! #happydogs #happyclients #lovehome #proudarchitect!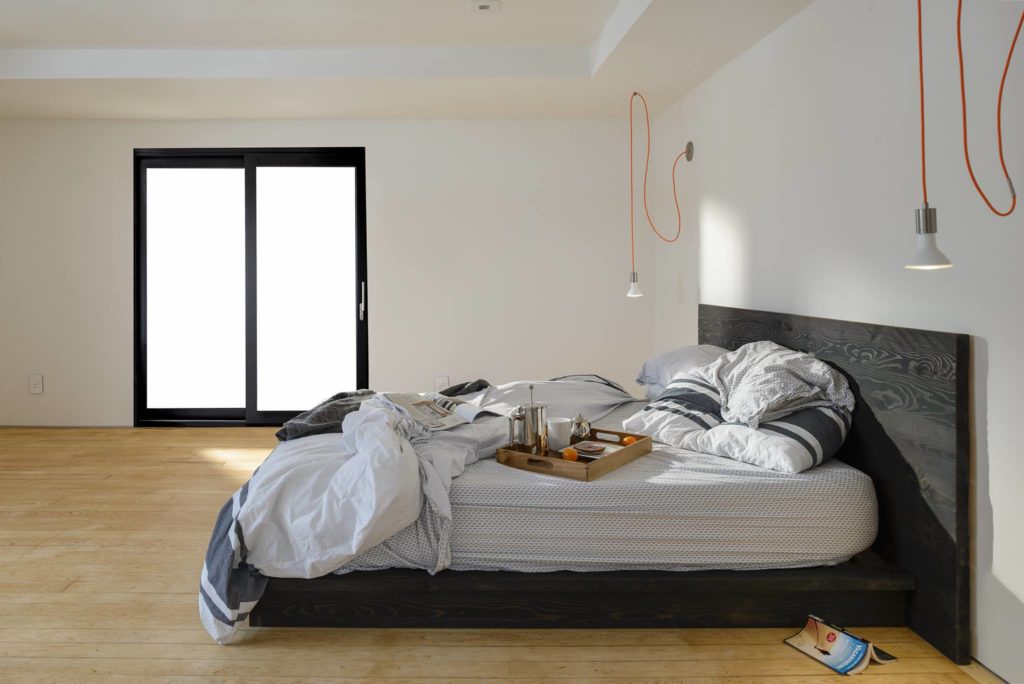 I love the location and the others that share the space…Wife and Dogs. Also the ability to shape it how we want. This is our first house and my first venture into remodeling. I researched everything from level 5 drywall to the shadow bead reveal base. It is a work in progress…after building the bed and finishing the skim coat/paint, I need to make furniture and put things on the wall. 🙂 – Gabriel Border 

We live in LA so it's easy to be outside hanging out. We bought a fixer upper a few years ago and have been fixing it up ever since. The first thing we did was the yard. We did all this work ourselves, and I mean literally. The pool was done by someone but I did the wood steps. Not much of a budget but we did the best we could. A True Labor of Love. We hang out here all the time. And oh yeah, one time we had 17 people in that jacuzzi! Just 'cause. – Danny Cerezo, C|S Design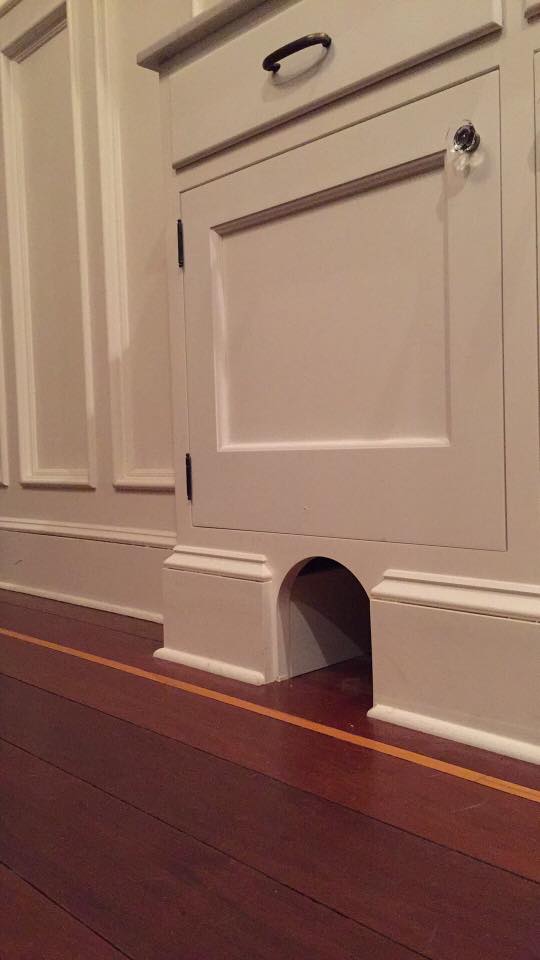 I love our custom "mouse hole" that allows our cats to come and go between the kitchen and dining room, without the fear of a clumsy dog's paw coming down upon their heads
 It's the little custom details that personalize a house and make it a home.
🐶
🐱
🐶
🐱 – Mark LePage, FiveCat Studio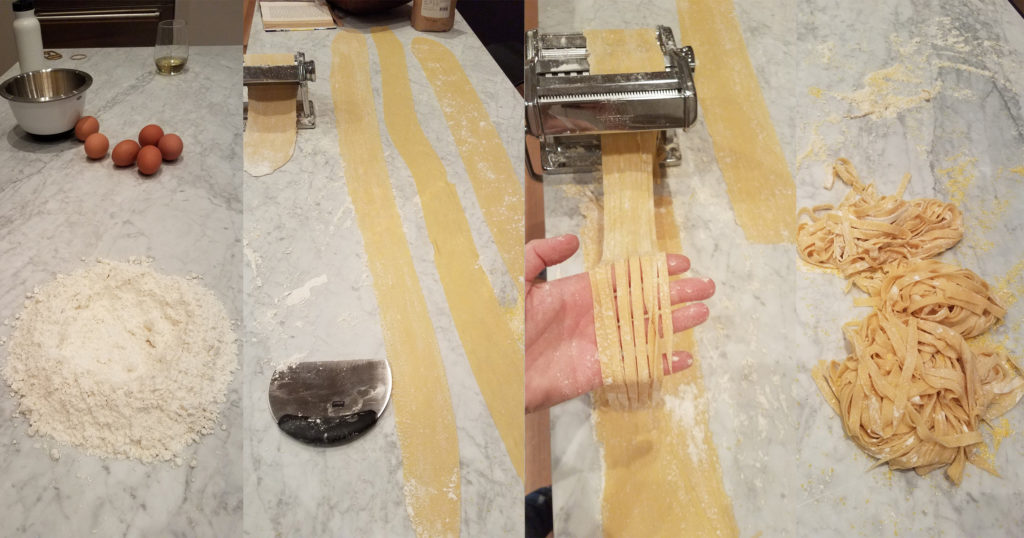 I love our long marble island in TinkerBox. I have to say it was perfectly designed for making great big messes in the kitchen! 😉
One Comment