As a residential architect, the construction phase of each project is my favorite. Yes, of course, I love the design phase, but watching our clients' homes literally take shape is one of the most exciting parts of my job.
We recently began construction on the Lantern House, a modern "cabin in the woods" in New York's Hudson Valley. I'm very happy to share this first project update: Pouring the Concrete Foundation. Well…pouring concrete CAN be exciting knowing what's to come. We will continue to update you as the project progresses, so check back for more fun photos soon!
Construction Update: Pouring the Concrete Foundation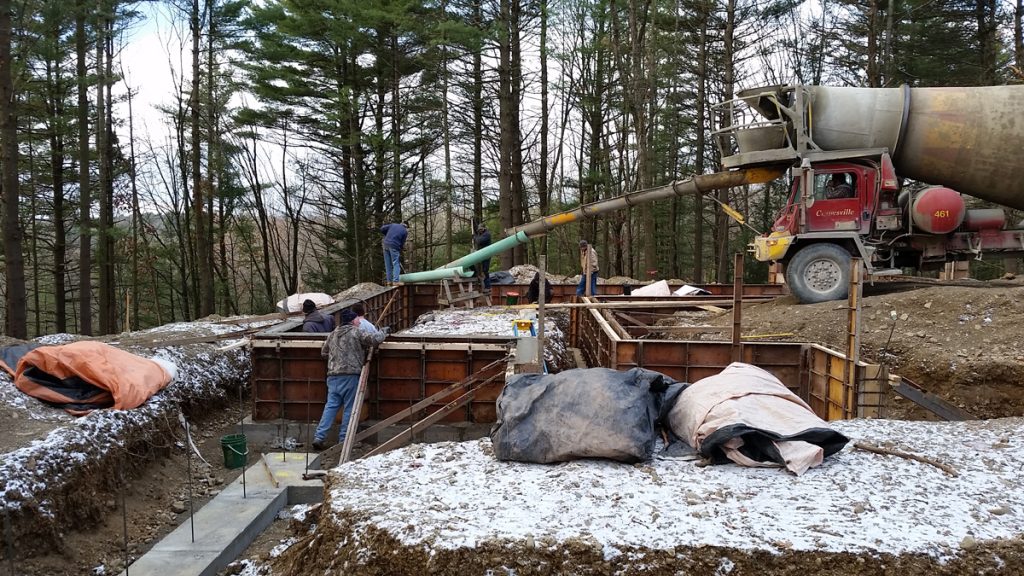 The footings, which you see in the bottom left of the above photo, were poured a couple weeks ago, and at this time we are pouring concrete for the foundation walls. (I say "we" because we have a good team on this project, but obviously I am not doing any of the actual construction.)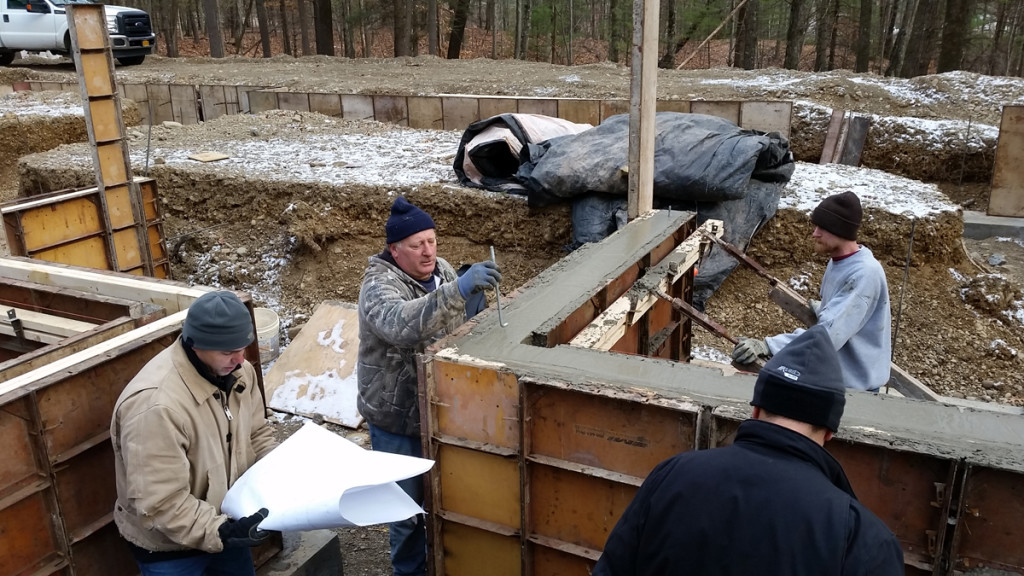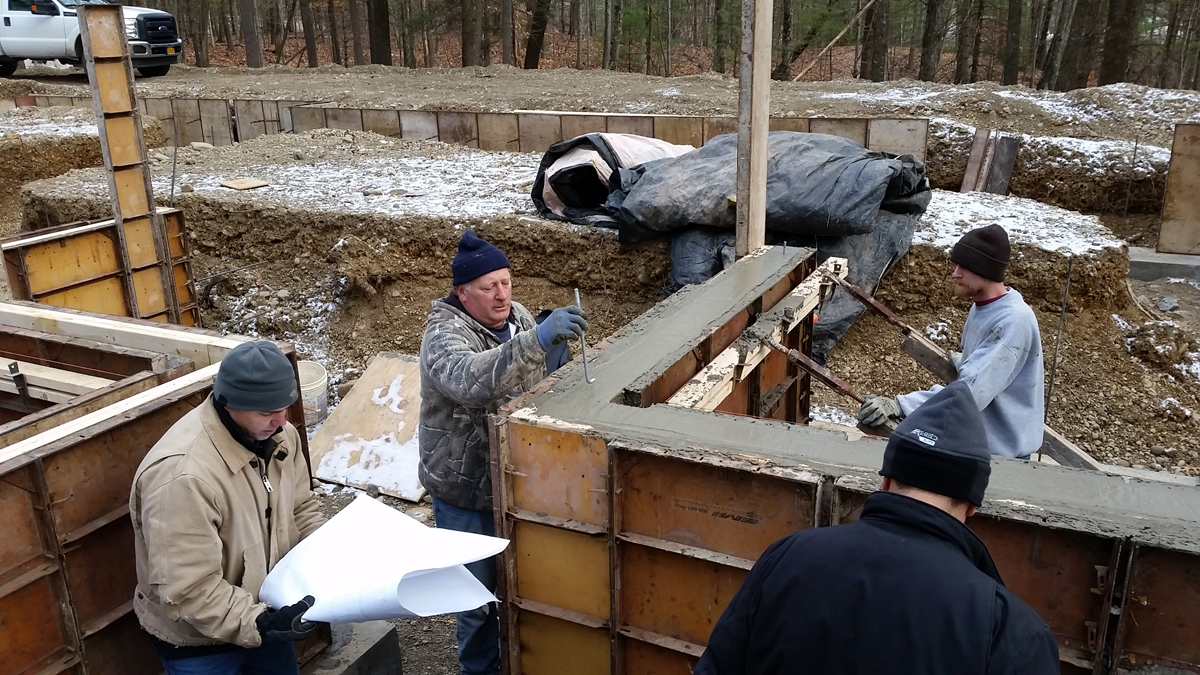 The mason inserts anchor bolts into the concrete foundation walls after the concrete has been poured. Anchor bolts "anchor" the wood framing (walls) to the foundation.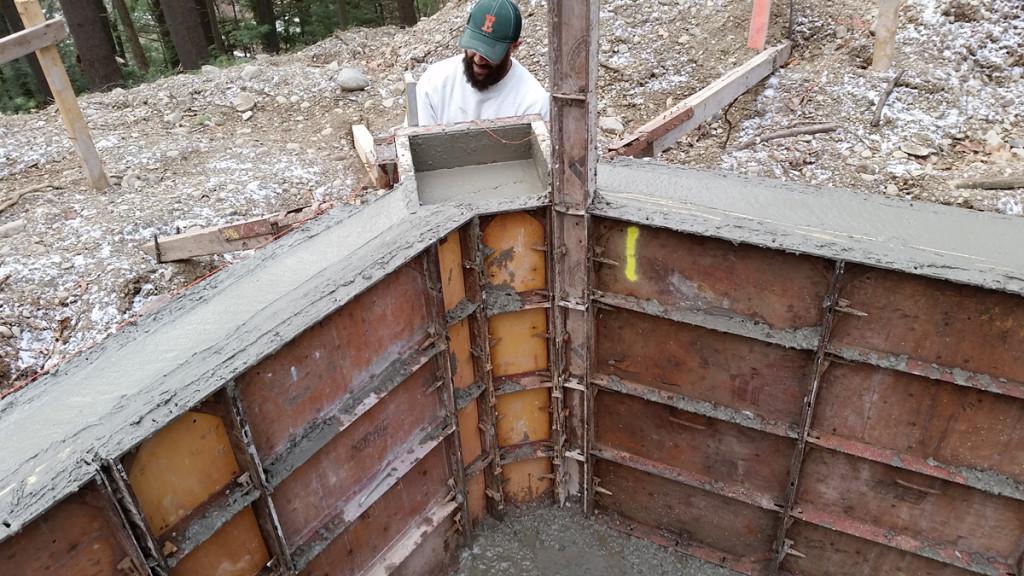 THIS is one of the column footings that caused us a bit of stress one day…  This footing is a big deal. It supports the ridge beam of the roof at the corner of the house with 16′ of glass on either side. There is a lot of weight that bears down on this corner. …so it requires a lot of attention and precision.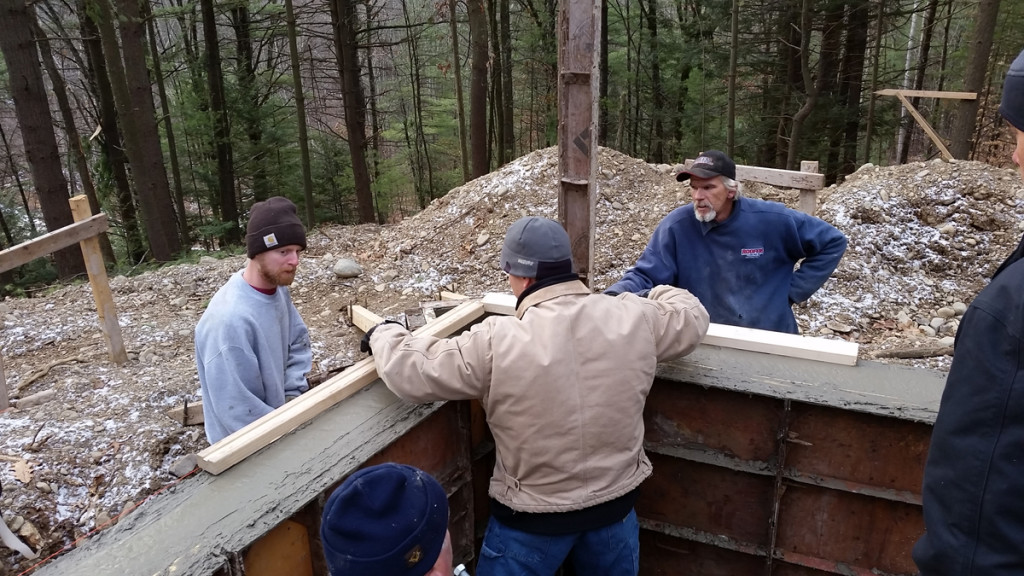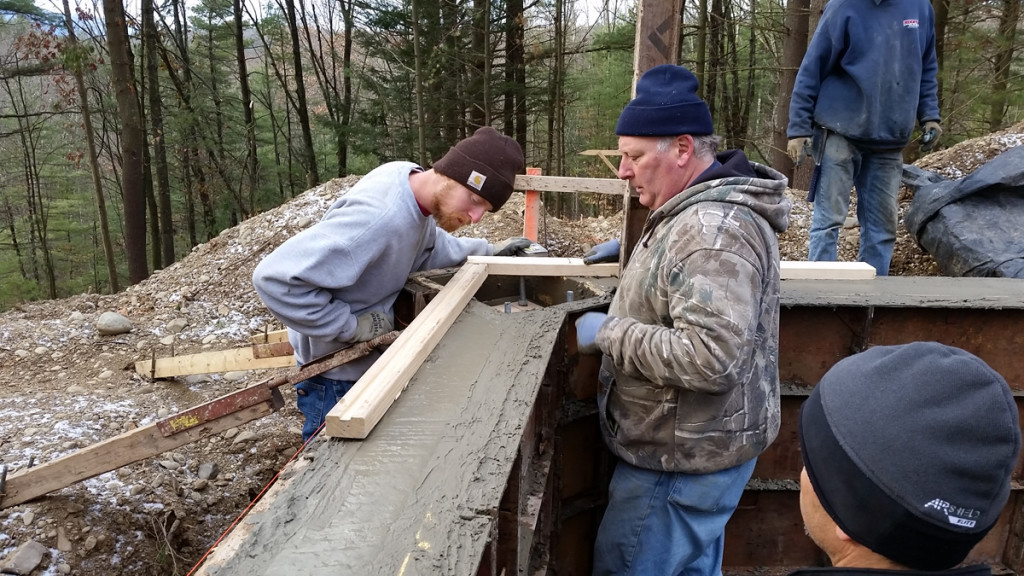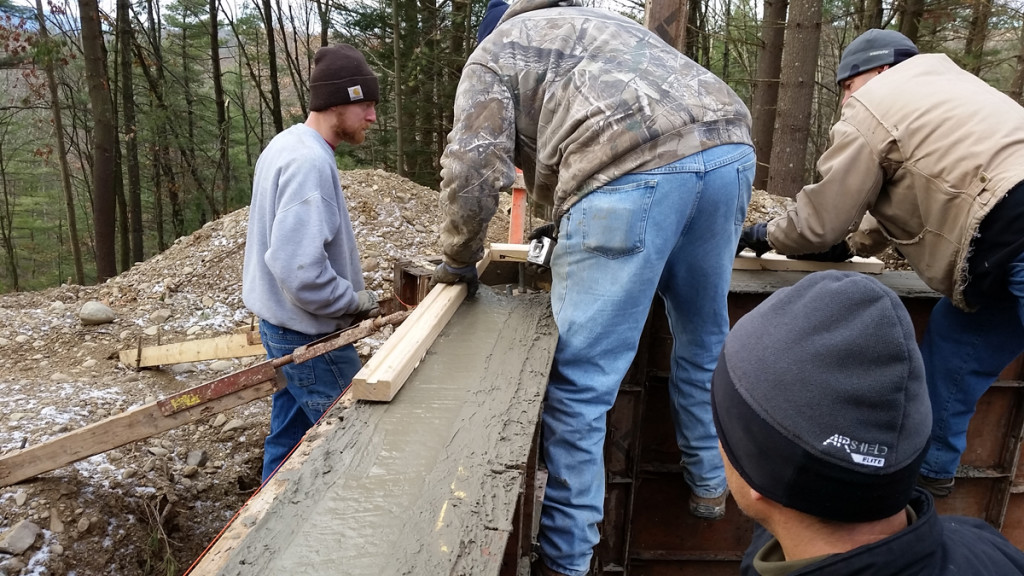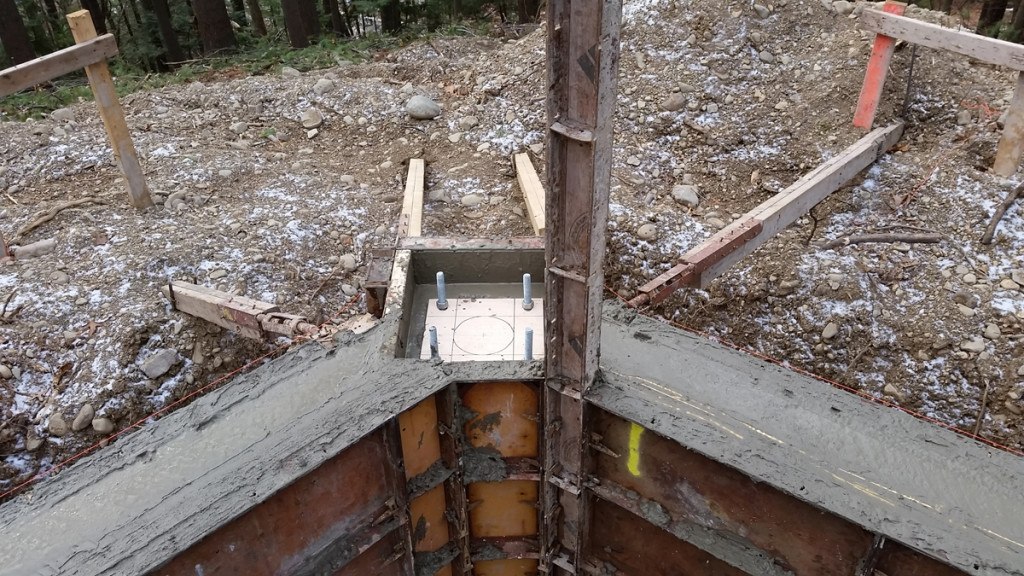 The plywood square is a placeholder for a future steel base plate and column. There are 3 corner columns in this house. Precision now ensures that all 3 line up later.
The photo below shows the inside of the corner of the house, which is another big deal, and therefore requires the same amount of attention.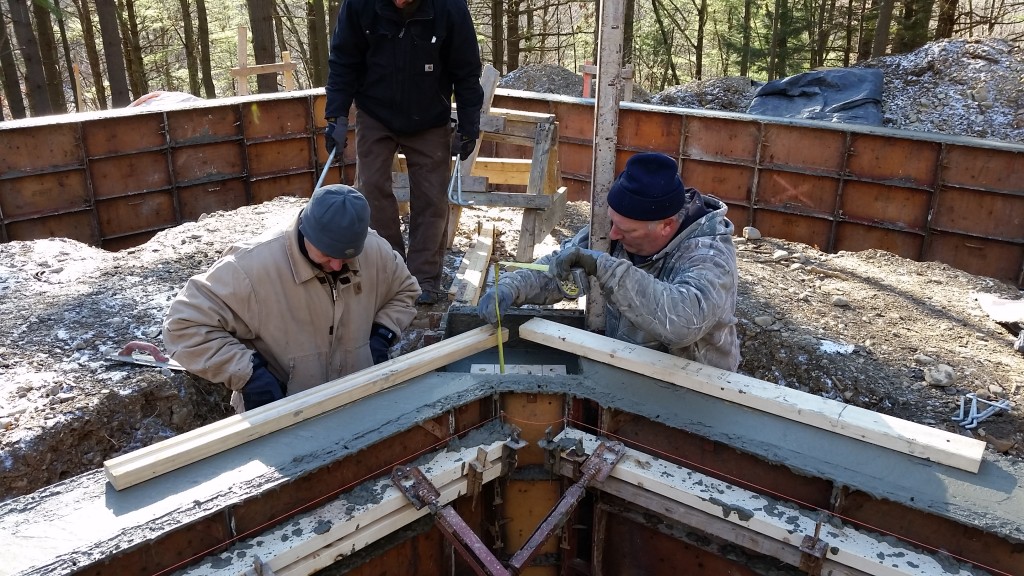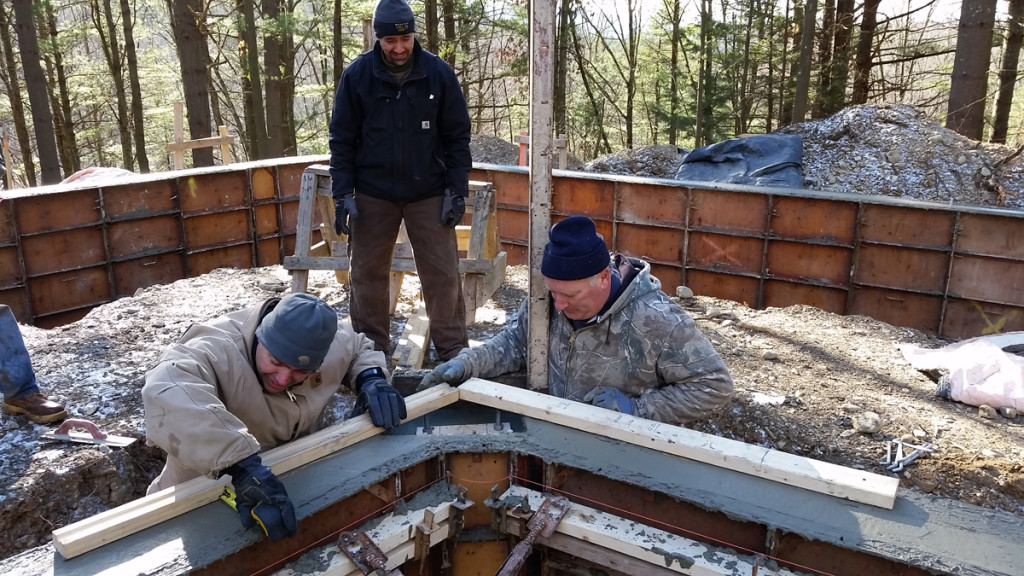 As I mentioned, there is a third corner column, but I'll save that one – and all of its responsibilities – for a future update.
The site photo below shows most of the footprint of the Lantern House (with the concrete truck sitting in the courtyard).  From this perspective the corners mentioned above line up with the view of the Shawangunk Mountains to the Southwest, which you can see in the distance.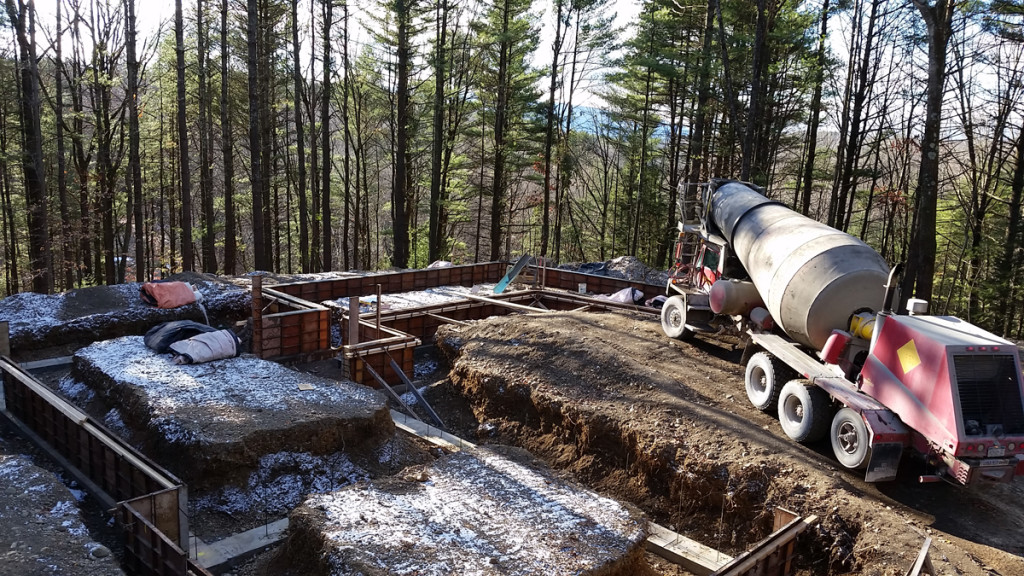 Please visit our Lantern House page for more images of the design. Foundation walls will be completed this week and a lot more activity needs to happen before we can pour the concrete floor slab… next update coming soon!
2 Comments