As an architect specializing in residential design I am always looking for innovative ways to add value and efficiency to the home…
6 Innovative Gadgets which will make your Contemporary Home Smart AND Sexy:
In a previous post we defined Modern Residential Architecture as "minimal" or "simplified"… This post introduces some stylishly simple devices which will not only make your modern home smarter, but they'll look GREAT while doing it!

One that most simply + elegantly defines smart design is the Nest Learning Thermostat.
So simple I actually installed two in the Creek House myself and have watched how well they learn… The Nest is not only SMART, but its also SEXY according to Stephen Levy of Wired Magazine: "How the iPod's Creator is Making Home Heating Sexy". The Nest Learning Thermostat "learns your schedule, programs itself and can help save you money."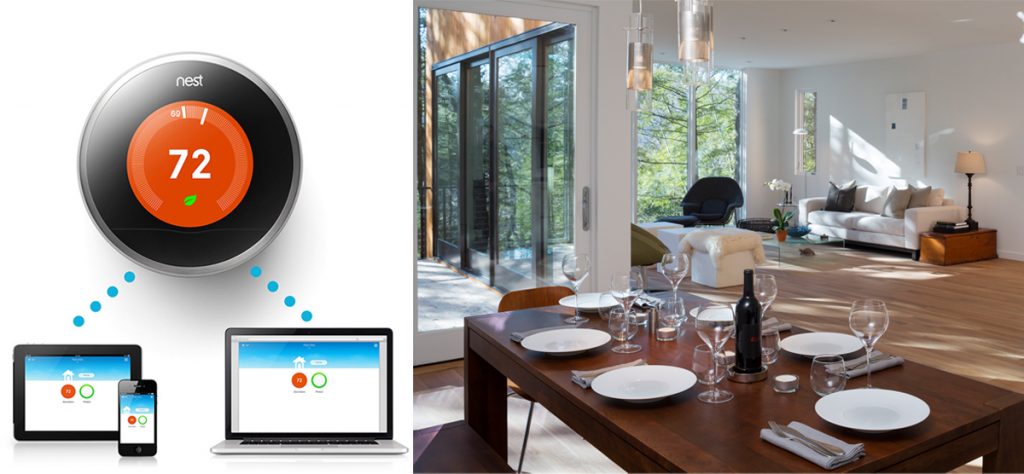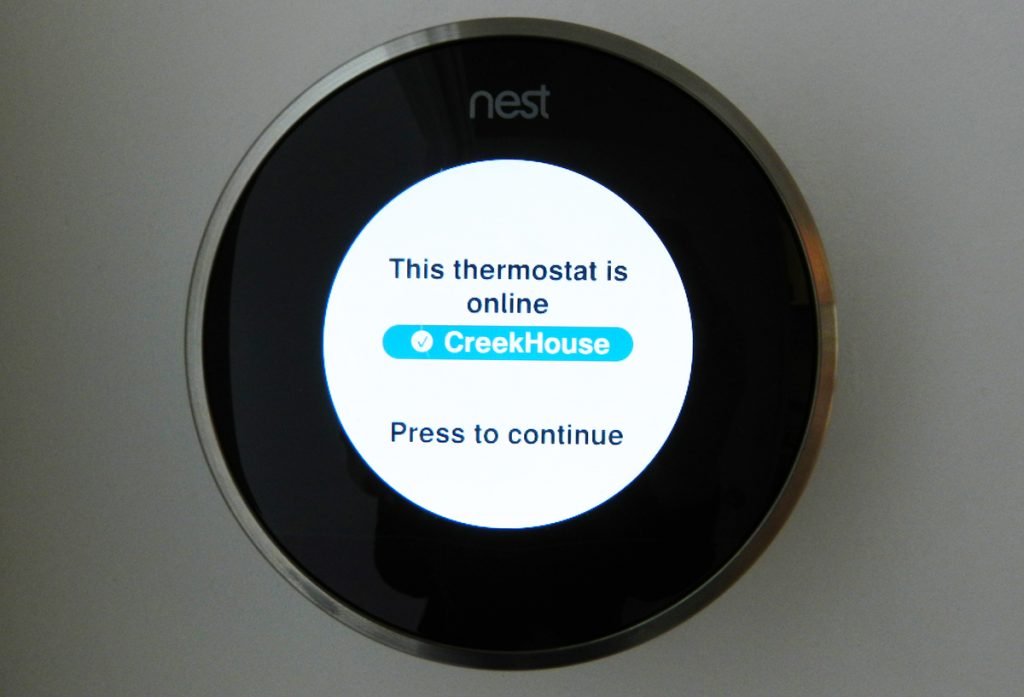 Also from Nest: Nest Protect is a smart smoke + carbon monoxide alarm that Nest thinks you'll love.
"Nest Protect… wants to turn what has become for many a mundane, malfunctioning domestic necessity into a reliable and stylish must-have. Artfully designed, connected up with your smartphone, and full of features that work better than what it wants to replace…" – posted on TechCrunch by Ingrid Lunden

And who doesn't want Smart AND Sexy in the Kitchen too?!
Miele's award winning design for the DA 424 Island Hood has sleek, simple lines and smart mechanics that allow the canopy to be adjusted lower while one is cooking or raised above head height to get out of the way when not in use… seems simple, but such a brilliant move!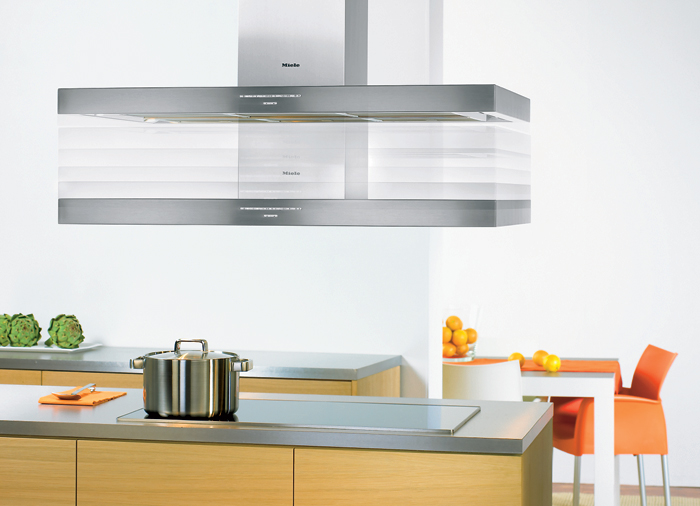 Smart Lighting options for the home: control your lights from across the room or across the world…
Lutron leads the way in innovative control for lighting and shading in residential design. In the image below, "Lutron fitted La Scala with convenient, intelligent and sophisticated control of overhead lights, table lamps, floor lamps, and shades, all managed with a single touch of a button." AND there are retrofit/battery options that make these ideas possible for any home.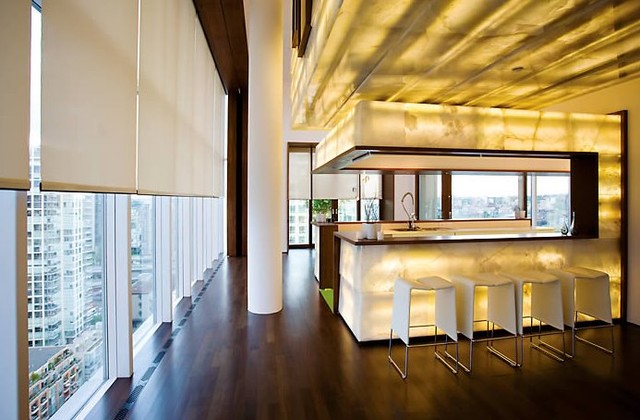 See more inspiration for residential design on the Lutron website.
More in retrofit lighting control: The WeMo Story: "WeMo is a family of simple, ingenious products that make life easier, simpler, better. WeMo uses your Wi-Fi network and mobile internet to control your home electronics right from your smartphone…"


One more gadget which isn't so much a "built-in" device as the others above, but is a beautiful, simple concept and definitely a SEXY design – the Bluetooth Gramophone by Gramavox:

See more of the how and why it's made and meet the Gramovox team on Kickstarter!