We are currently in the Design Development Phase on our 018 House project, and we are beginning to make design decisions for the interior of the house. In the next few weeks we'll write another What To Expect from Your Architect post documenting the Design Development process in more detail…
As you probably know by now, we research ideas and compile images for most of the designing we do.  I was recently in a friend's home and she had the most spectacular, deep, dark gray color in her powder room….which got me thinking! This week we have been diving into inspiration for modern bathrooms + dark gray. In today's post we are sharing some of the images we've selected to represent our ideas to our clients… hopefully these will inspire you as well!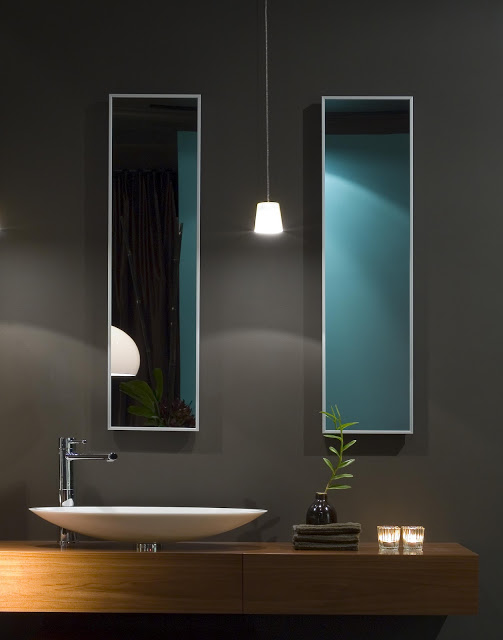 Ovo Sink by Minosa Design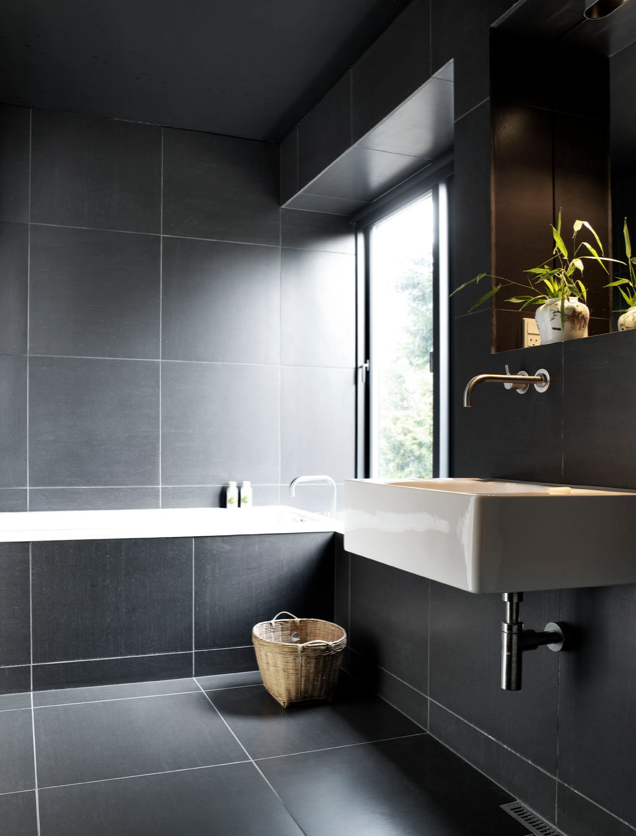 Villa Wienberg by Weinberg Architects, image from Coco Lapine Design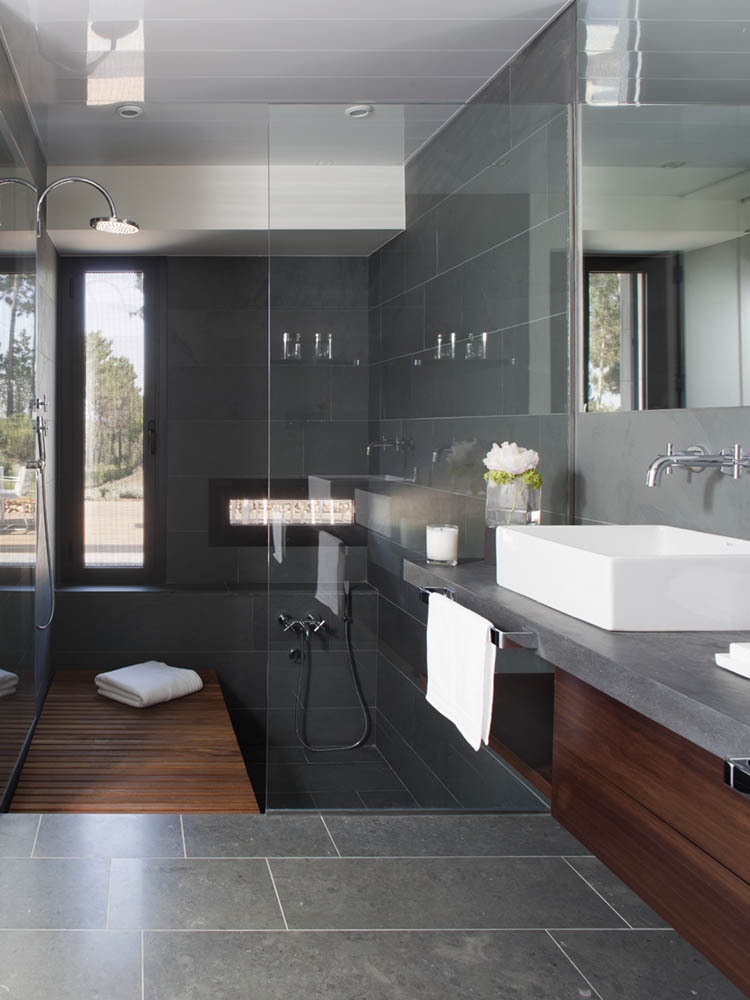 Casa La Vinya by Lagula Arquitectes, photography by Mauricio Fuertes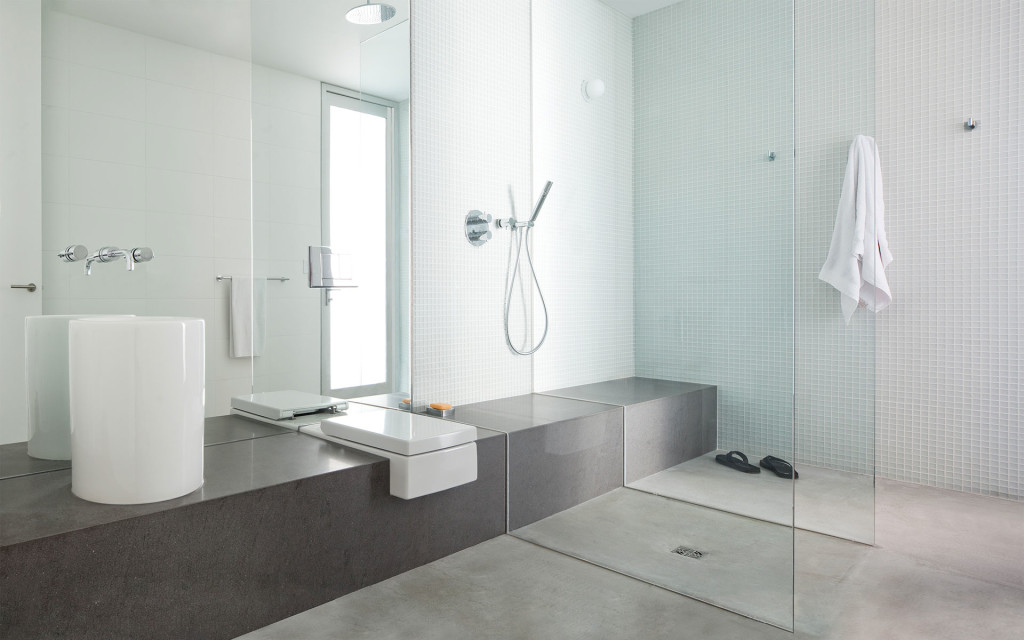 Splyce Design: Russet Residence, photography Ivan Hunter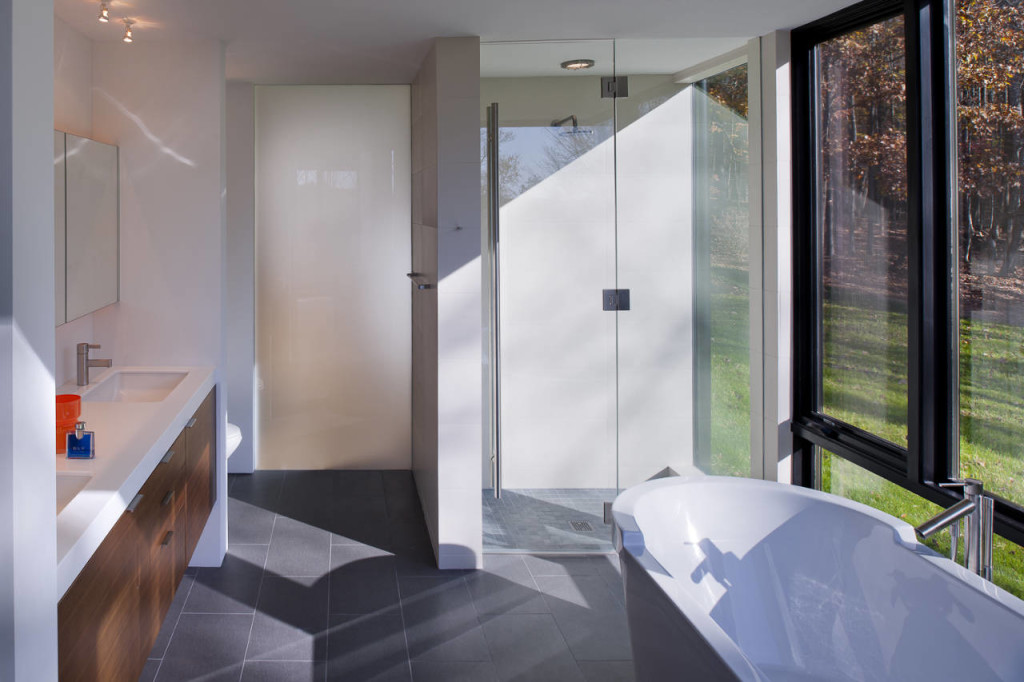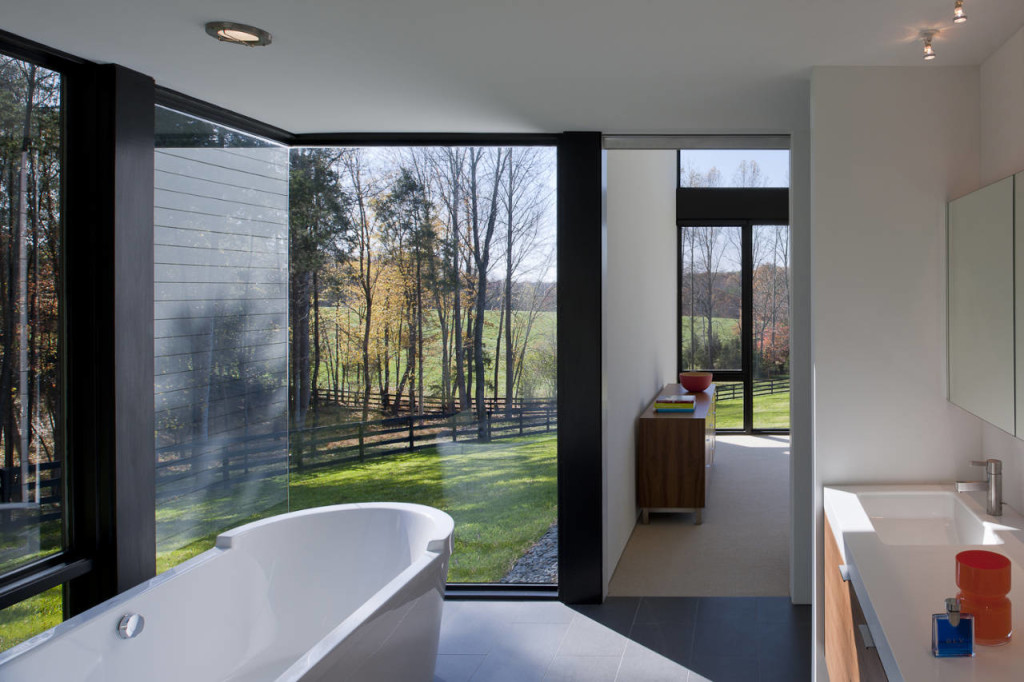 Becherer House by Robert M. Gurney Architect, photography by Maxwell MacKenzie Architectural
****************
For more Modern Design Inspiration check out some of our popular posts: Modern Design Inspiration: Walk Through Showers and Contemporary Kitchen Design: Kitchens with a Pop of Color.
And, if you'd like to keep up with us on a weekly basis please Subscribe!
One Comment