"The Details are not the Details. They make the Design."  – Charles Eames
The modern pivot door in the entryway of the Lake Wylie House is stunning! Even better than its design is its story…
The detail that makes this door so special is not the large size or the modern design, but the fact that my client's father made the door by hand. And don't think for a second that "by hand" means anything less than perfect. The door is beautifully crafted and perfectly precise. My client's father is an engineer with a passion for woodworking and wanted to make something special for his son and daughter-in-law for their new home…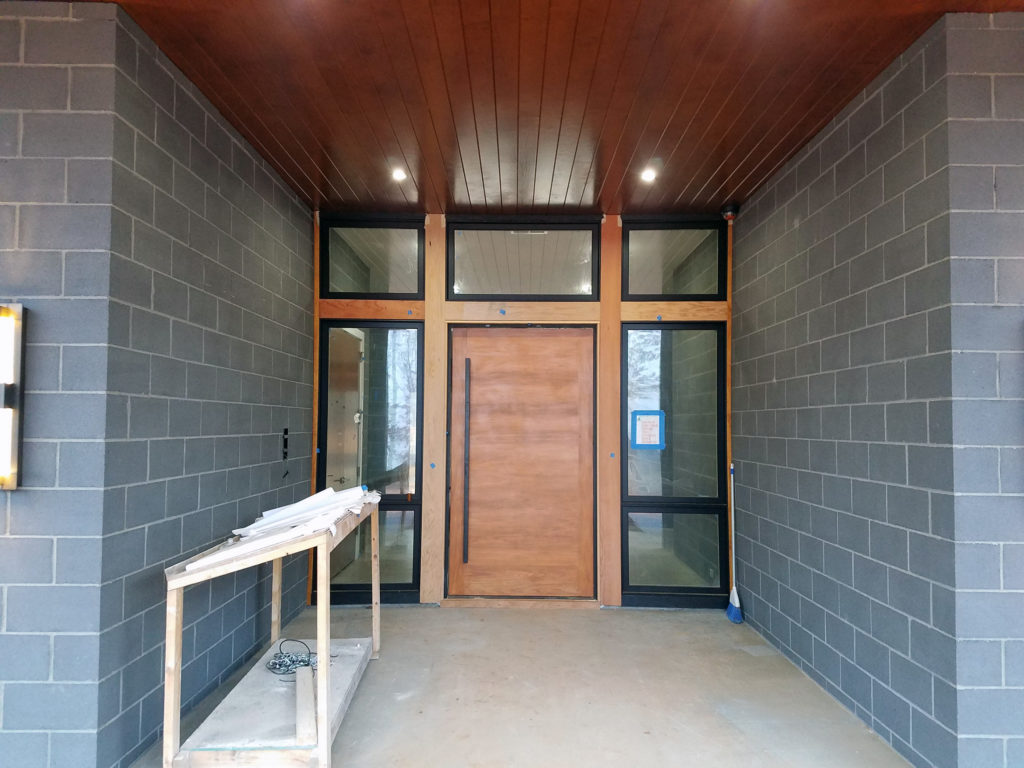 What makes a house a home?
The front door is certainly a focal point of the design of this house. Isn't every front door a focal point in design? Sure, but the entryway at the Lake Wylie House is centered on a major design axis for the house, accentuated in the front by a 10′ cantilever cover which extends over the porch and front stoop.Continuing this axis, the open front door reveals sliding glass doors and a long linear pool (also centered on the axis) beyond. It makes me very happy that our design is made even more special with this amazing front door.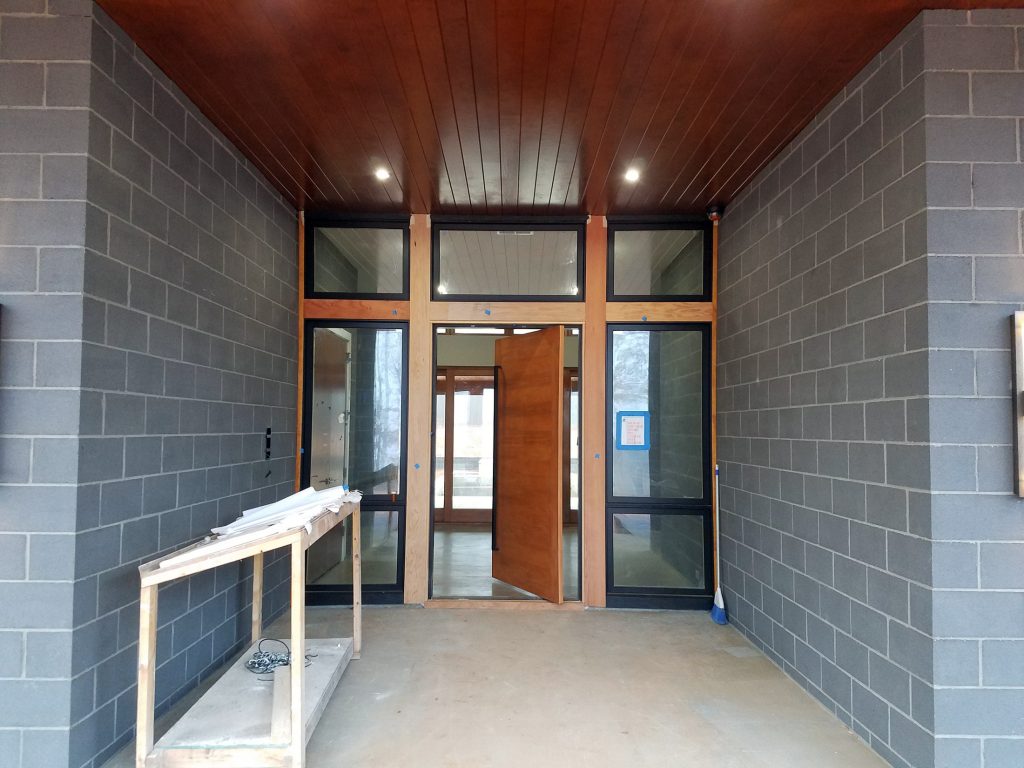 Design + Details
On visits to South Carolina I would sit down with my client's father to discuss tolerances, materials, and methods… One of my favorite things about this process was learning from him as he explained why and how he was building the door the way he was. We talked through dimensions and details many times – making sure this door was going to fit into the frame was one thing; making sure it would fit AND perfectly pivot was no easy task. As you can see, it does both!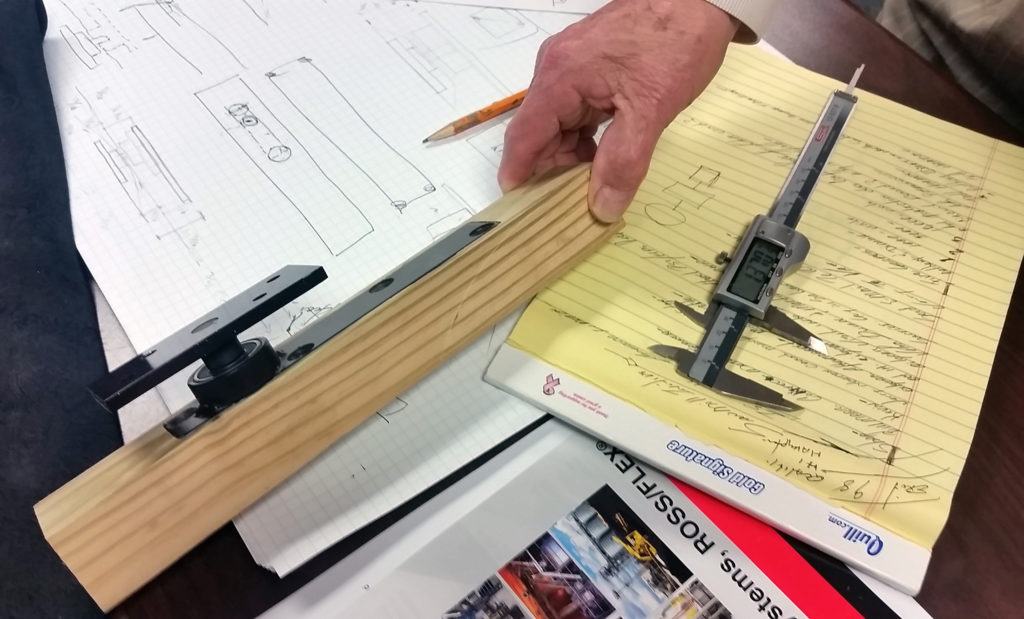 The whole family had a (small) hand in helping out with the door…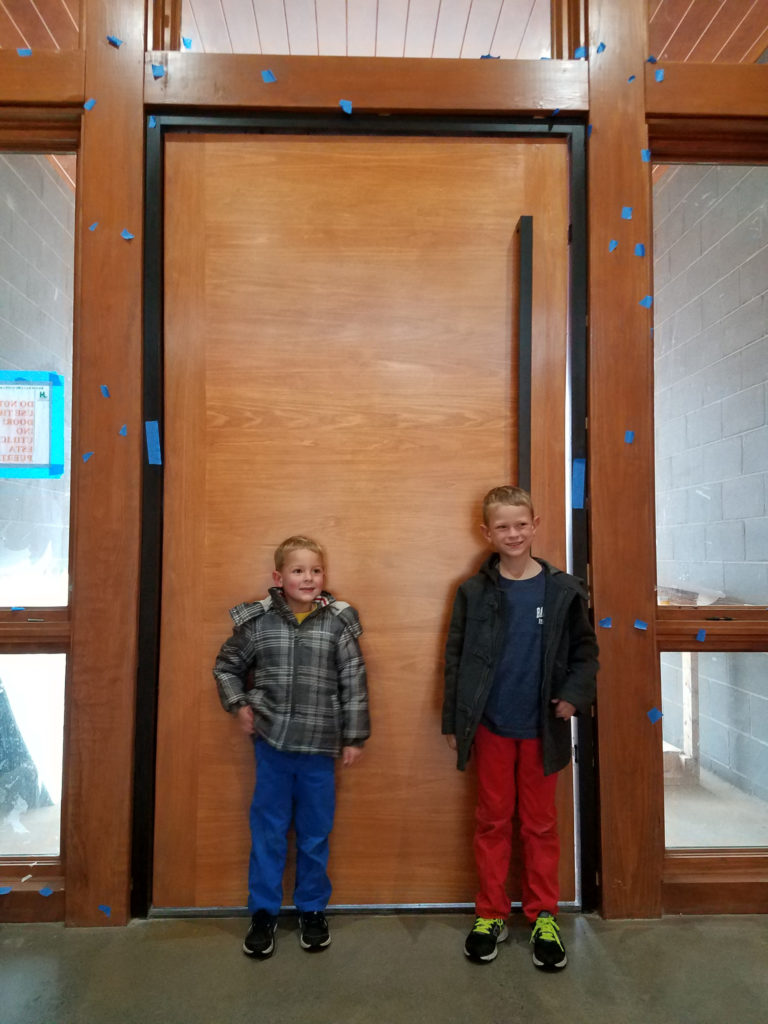 Proud clients! 🙂
5 Comments