Simple. Simplified. and Elegant.
For me, designing and building furniture is a means for playing with form + balance and materials + connections. It's a way of thinking beyond the use of a space to consider how one intimately engages with a space.
"Living is in the details, that is what I always say!" – John Kapel, furniture designer*
In the book Handcrafted Modern, Leslie Williamson describes, and illustrates through truly beautiful photography, how influential mid-century designers live in their homes. My favorite is the story she tells of visiting the home of John Kapel, a furniture designer born in 1922. "Kapel's skills as a woodworker and metalsmith made it possible for him to deal with these daily visual blemishes in a third way, by constructing something to disguise it in plain sight and make it beautiful as the same time. His home is chock-full of these little details."* I have included a photo of one of the pages in the book showing a small hanging cabinet which holds (and disguises) a toaster.
"His home is a testament to his master craftsmanship and attention to detail."*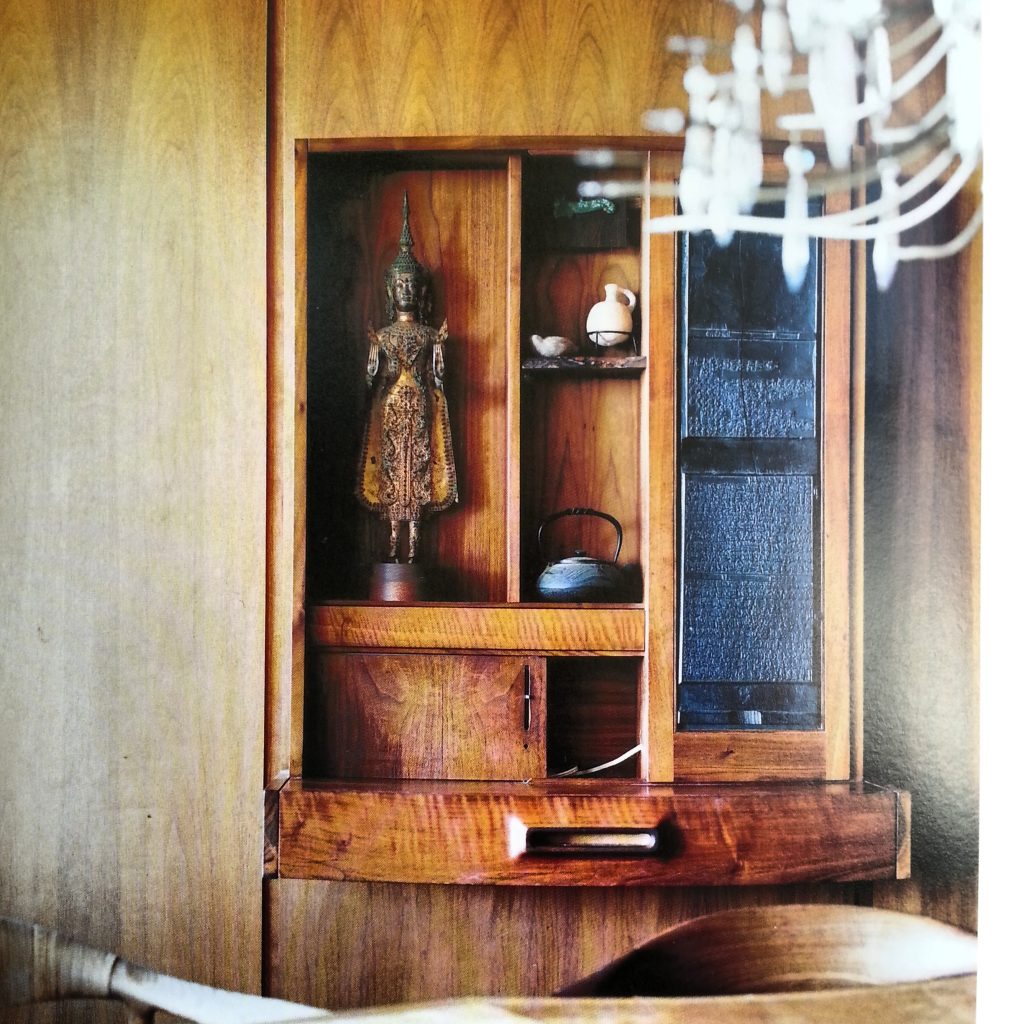 Original photo is by Leslie Williamson from her book Handcrafted Modern.*
Today's post shows off 7 Elegant, Simple and Simplified details + a peek into a Pinterest board that I follow which is chock-full of super-inspiring designs!
A perfect example for the definition of "simplified":
Cord Sconce by Brendan Ravenhill.
The bottom pivoting arm is steel and in compression. The top cord, which is also the electrical, is in tension.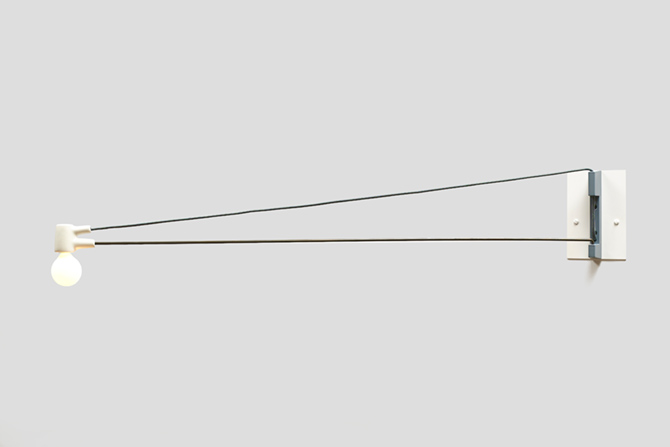 Peninsula Chair designed by Benjamin Klebba with Matt Pierce for Phloem Studio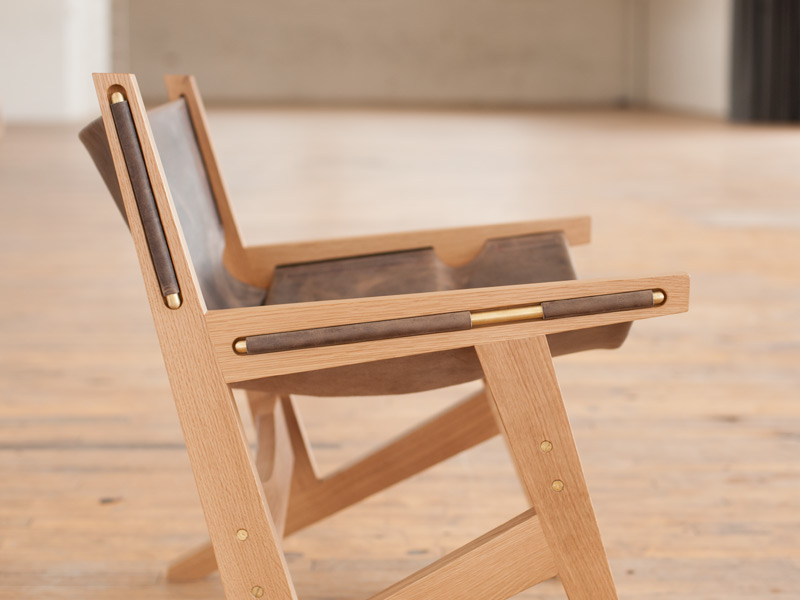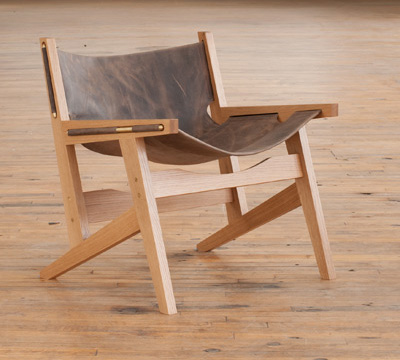 Marx Stool by Gabriel Scott – beautiful connection detail with brass hardware and steel: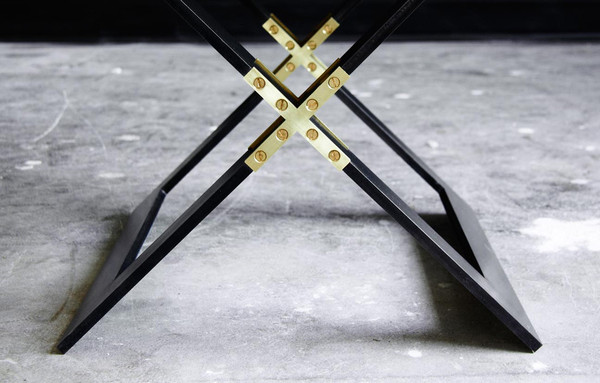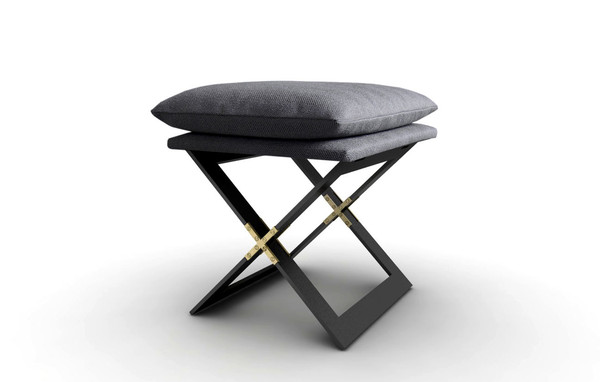 Kilin Chair by Sergio Rodrigues – images via espasso.com – a stunning pin detail!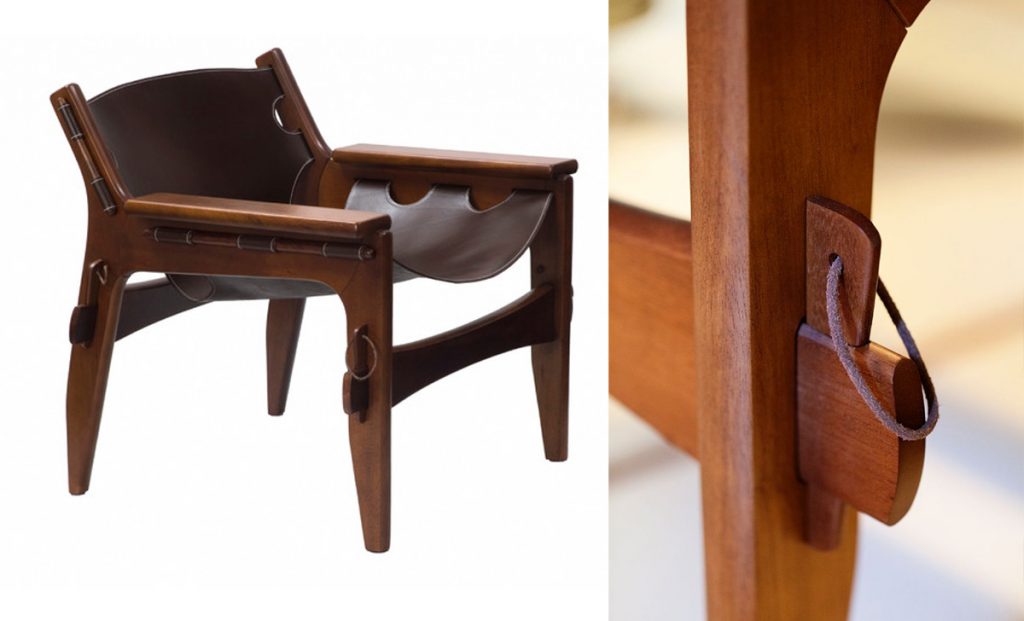 1.2 Chair designed by Darin Montgomery and Trey Jones for urbancase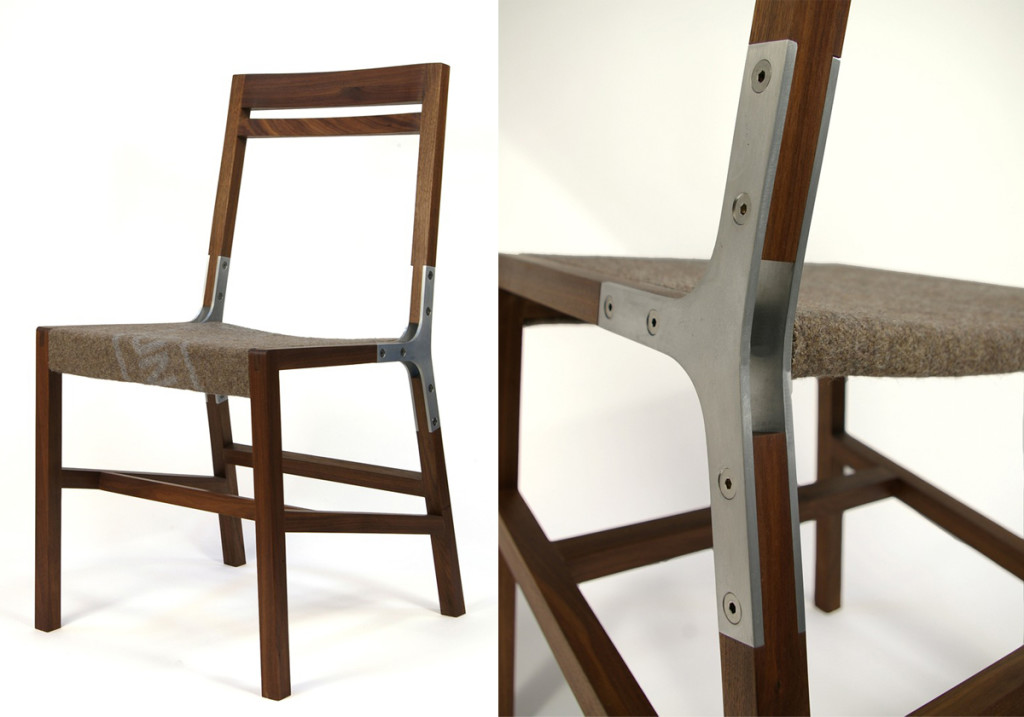 …and for the last detail I've pulled once again (see Residential Architecture: Exploring the Relationship btwn Interior + Exterior) from the simple + elegant designs of Olson Kundig Architects:
Custom designed door hardware from the Tom Kundig collection: "a steel accessories line focused on intimately scaled hardware components. Each piece celebrates the moments when people touch the buildings and spaces they inhabit." – from OlsonKundig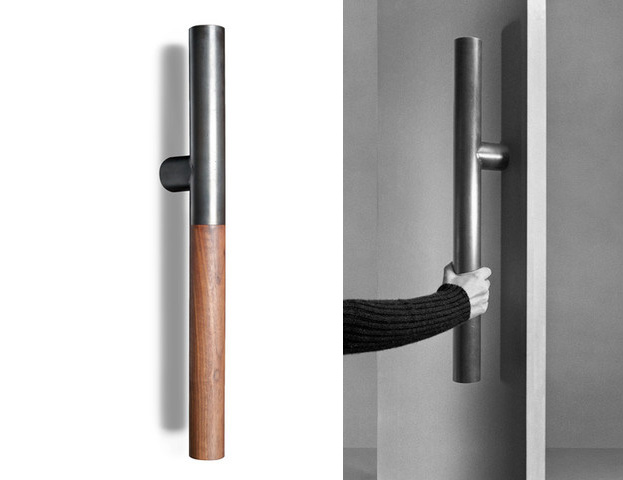 + endless detail inspiration from T. Nishibayashi on Pinterest: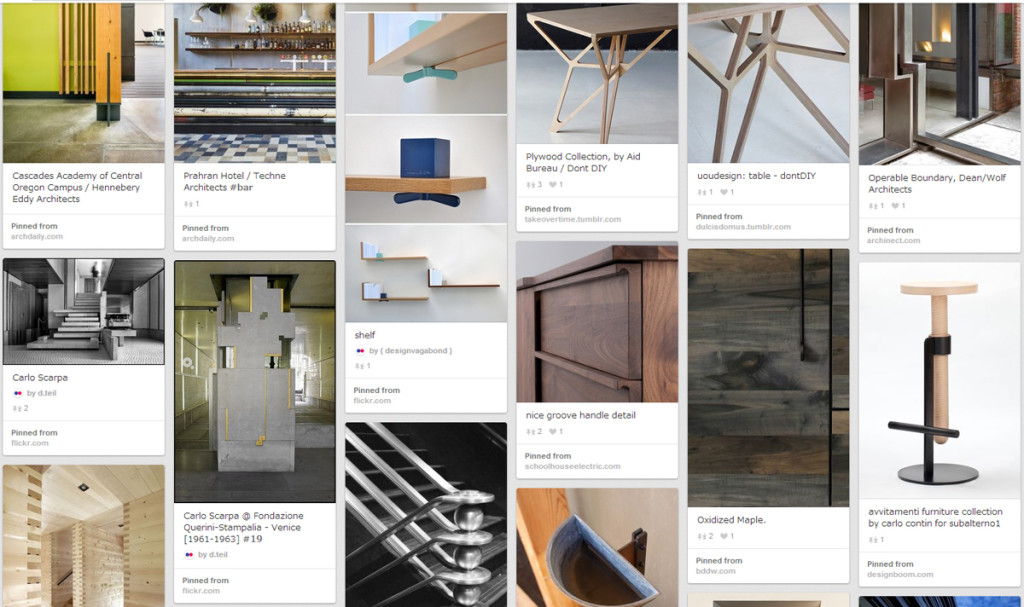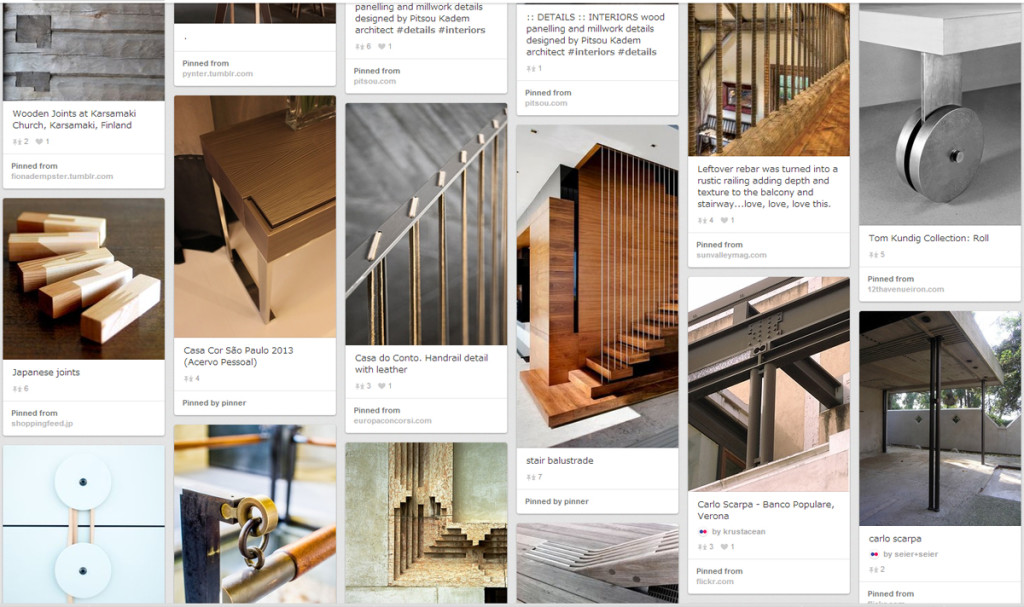 Tweet
*Williamson, Leslie. Handcrafted Modern. New York: Rizzoli International Publications, Inc., 2010.
This book was a gift to me from a friend. I love it and highly recommend it for all designers. You can see unpublished and outtakes of Handcrafted Modern houses at Leslie's blog.