First construction update for 2018 so we're going to make it good! Two of our projects are currently under construction and we will do our best to keep you updated each month on their progress.
Hyde Park House
We began designing this home for our clients as a renovation and addition to their existing home in Hyde Park, Tampa. But desired changes from our clients along with the required changes from the Architectural Review Committee made it more difficult and costly to try to keep the original house. We maintained the existing footprint and designed a home that our clients love. And we are all having a lot of fun watching it get built!
Check out the time lapse video below to see how fast the Hyde Park House is going up! (More fun if sound is ON.)
Hyde Park House – Construction Update Jan18 from Studio MM on Vimeo.
Chalet Perche
This new home in the Hudson Valley is also under construction and moving forward despite the crazy cold weather we've been having this winter. Slowly but surely our contractors have been building the foundation walls and will bring in warm dirt this week to fill in around and inside the house footprint.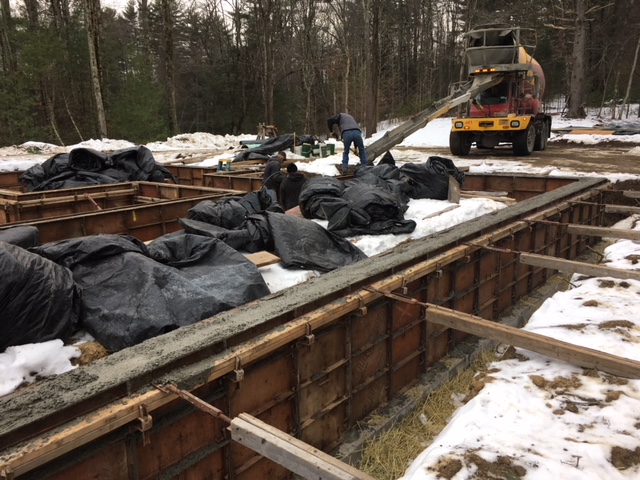 Due to the super cold weather, our contractors are going to sequence construction slightly differently than usual… Typically the slab would be poured and when completed, the walls would be built. But since it's not easy (to put it mildly) to pour concrete in extremely cold weather, we are skipping the slab for now and starting the framing next.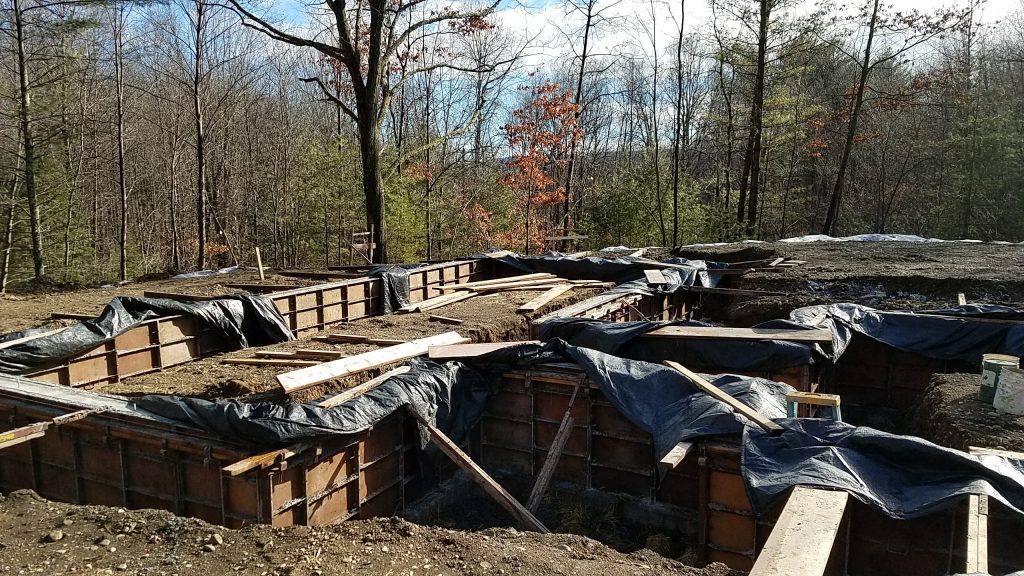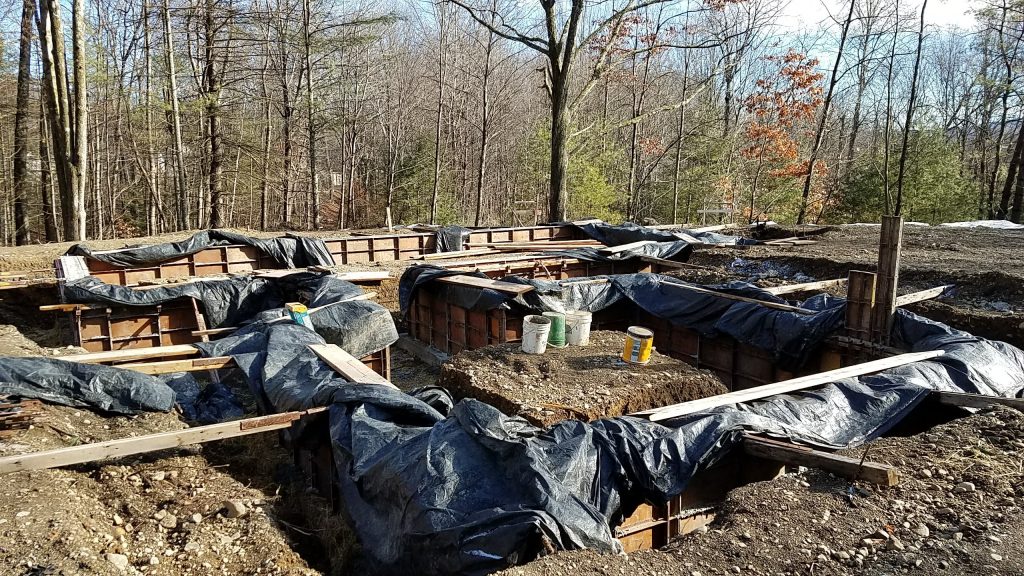 We used this same  sequencing when we built the Lantern House in similar conditions. As we shared construction progress for that house, we received many questions about why/how we were building walls with no floor. So, to explain more about that…
The exterior walls are built directly on top of the foundation walls. The floor slab is completely separate from the foundation. Since we design modern homes with open floor plans we have minimal interior walls anyway (especially on the first floor) and it is mainly the exterior walls that bear all the load. That means we can construct the house around the floor and the concrete contractor can come back to pour that slab when the weather cooperates. (For more info check out this post: ..How It All Goes Together.)
We are very lucky to have creative and flexible contractors who are as excited as we are about getting this house built and are willing to make sure this project can move forward even in difficult weather!
More updates coming soon!
One Comment