Architect + Sketching = FUN
As pretty much everyone who has ever hung out with an architect will tell you, the conversation doesn't get very far before the architect has out pen and paper. And when you're with a group of architects, well then it just gets CRAZY!
…. which is EXACTLY what happened on Tuesday night at The Center for Architecture Foundation's Annual Drawing Competition & Benefit: Guess-A-Sketch! This annual event helps to fund CFAF's mission to promote public understanding and appreciation of architecture and design through educational programs for K-12th grade students and teachers, families and the general public.
"Join us for a fun-filled night of food, drink & friendly competition!" the invitation states…and that we did! The Master of Ceremony was Guy Geier, FAIA from FXFOWLE, and Honoree Sketchers were Brian Berry from Gensler, Dean Maltz from Shigeru Ban Architects, Tomas Rossant, AIA from Ennead Architects, and Paula Scher from Pentagram. 6 teams competed and we all had a lot of FUN! Congratulations to Team Arenson for winning Guess-A-Sketch 2014!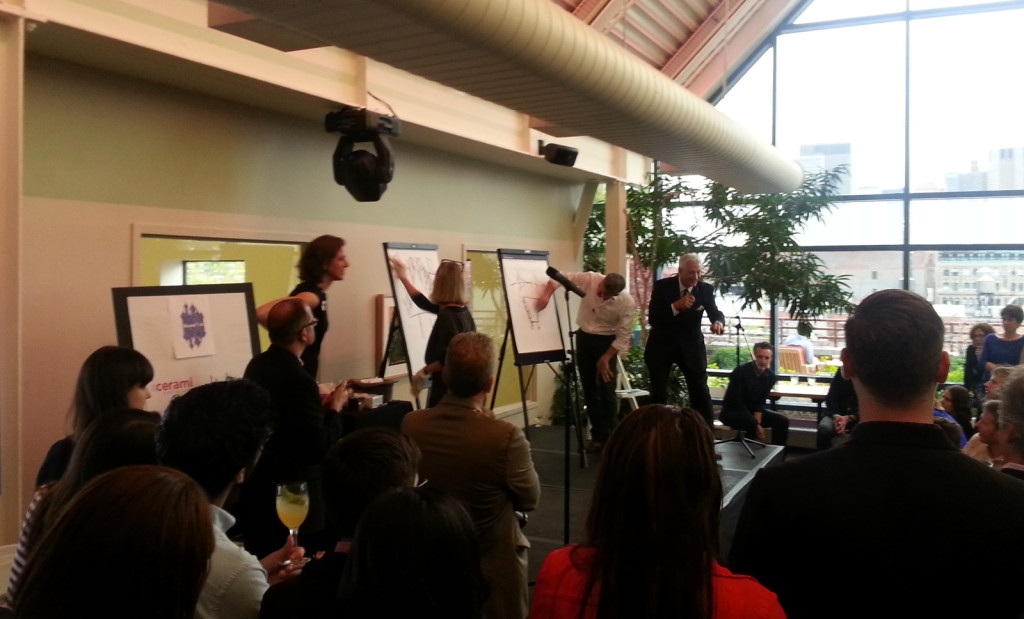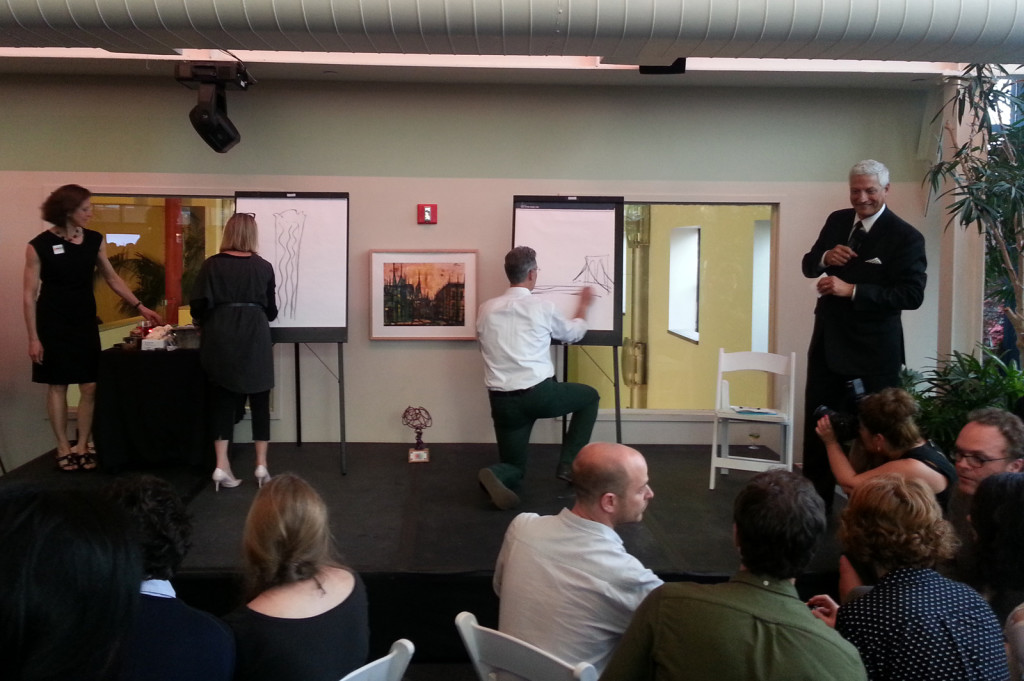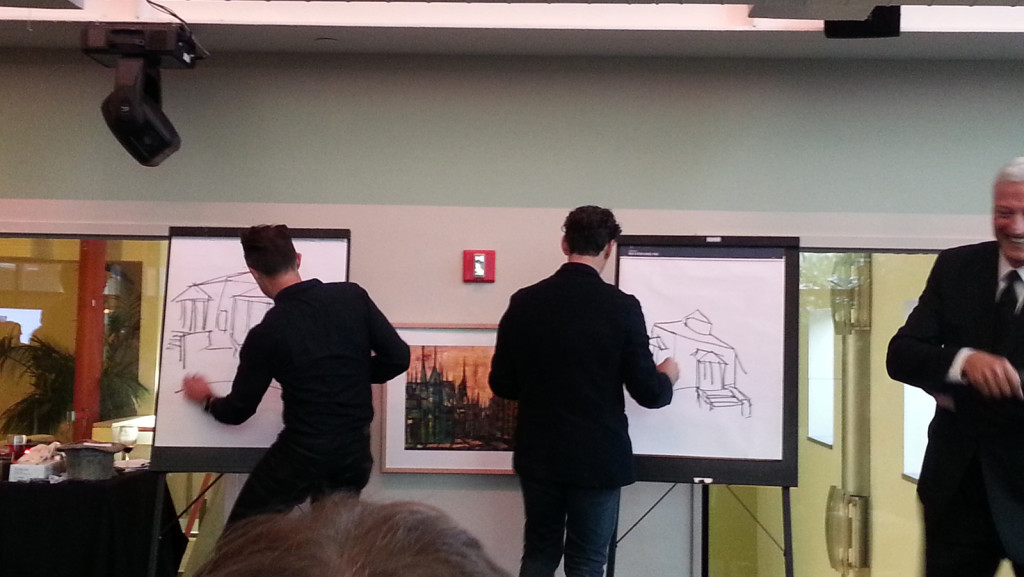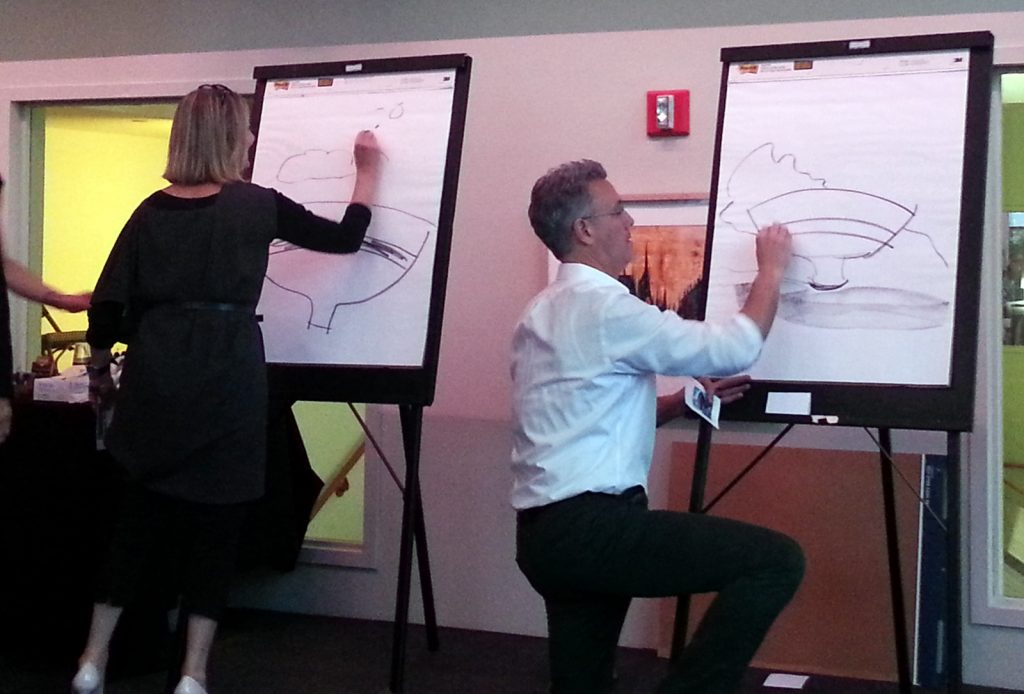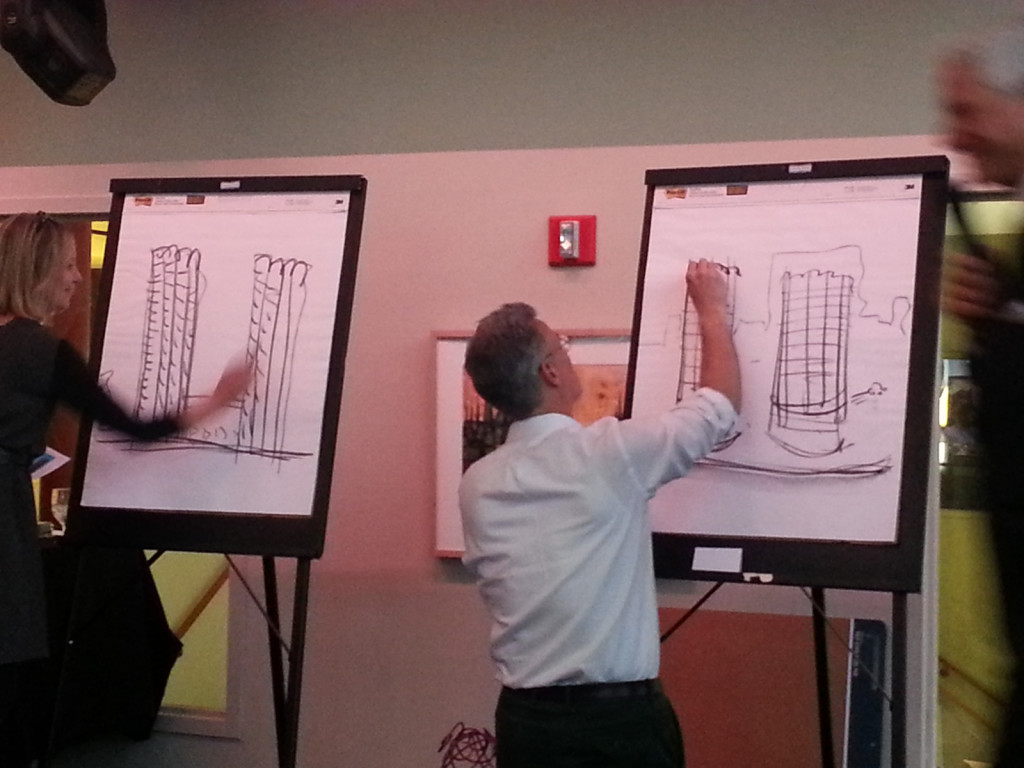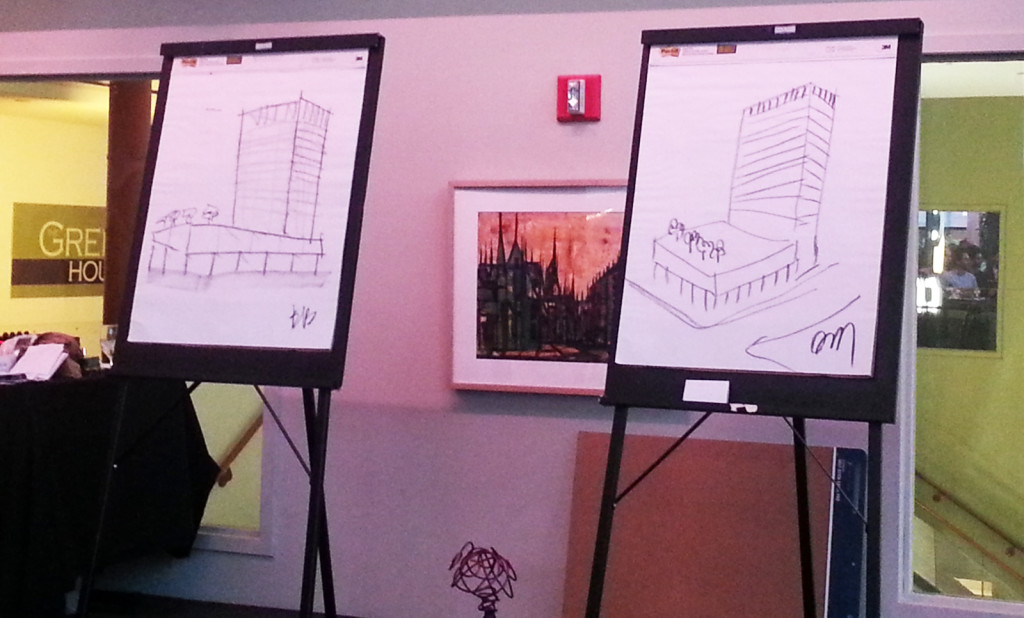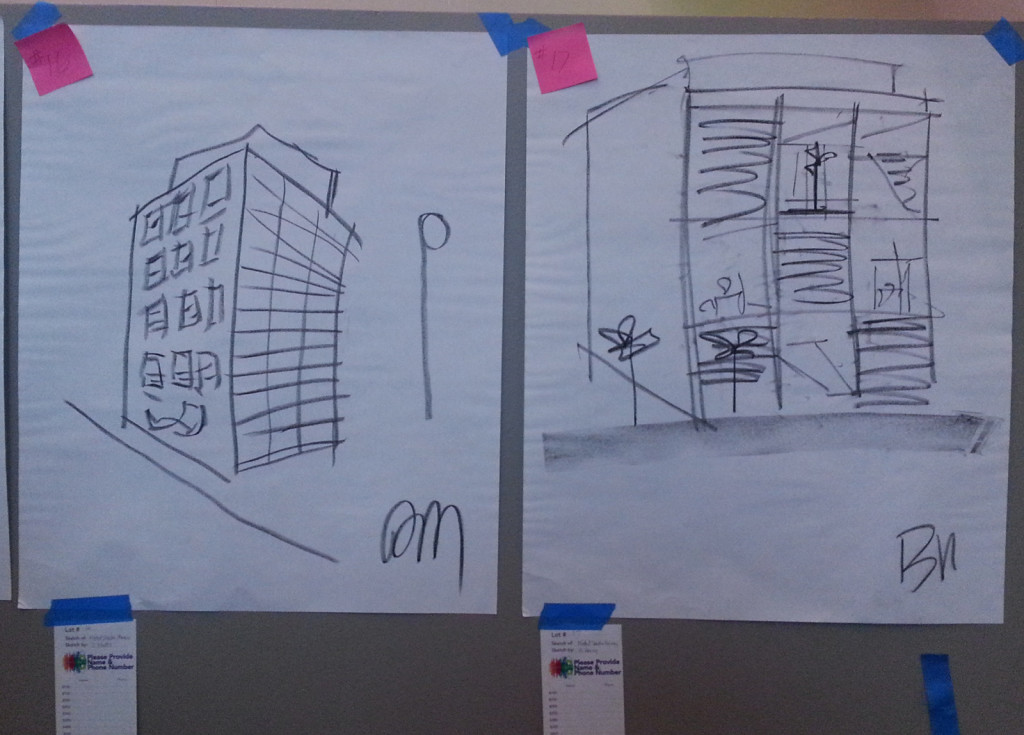 Shigeru Ban's Metal Shutter House, sketched by Dean Maltz and Brian Berry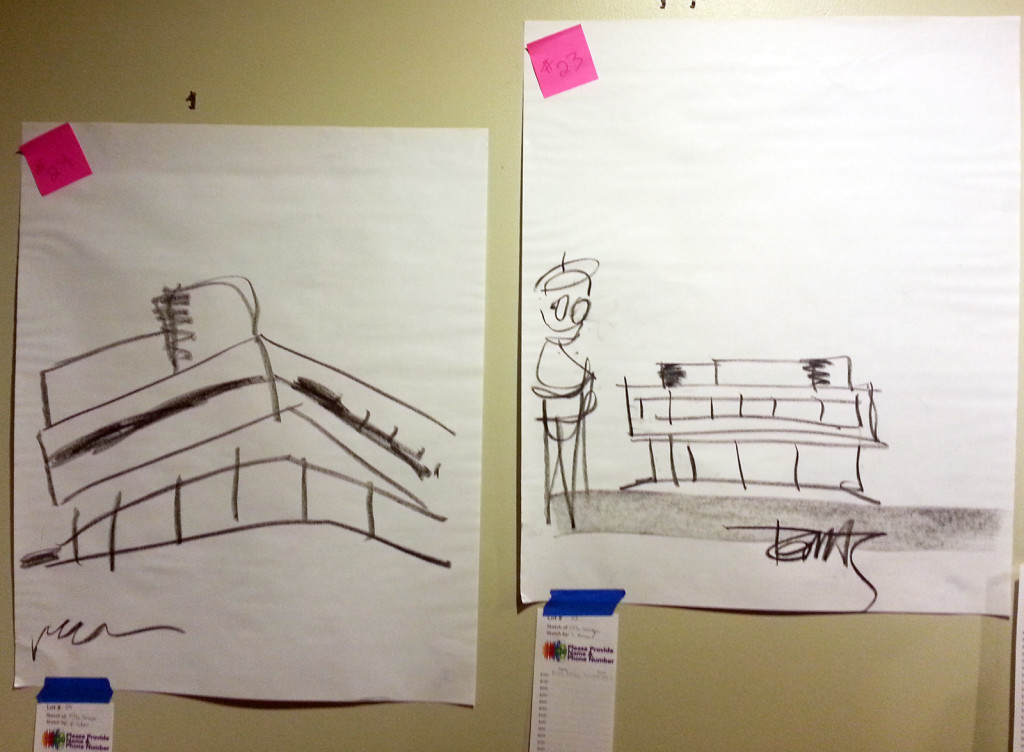 Villa Savoye as sketched by Paula Scher and Tomas Rossant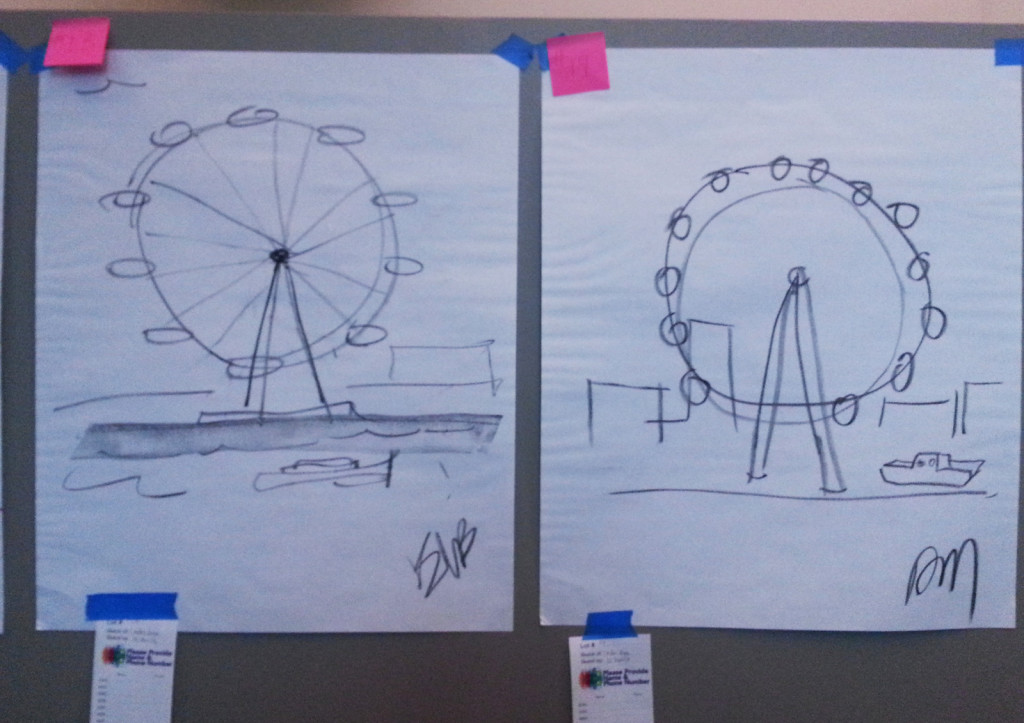 London Eye sketched by Brian Berry and Dean Maltz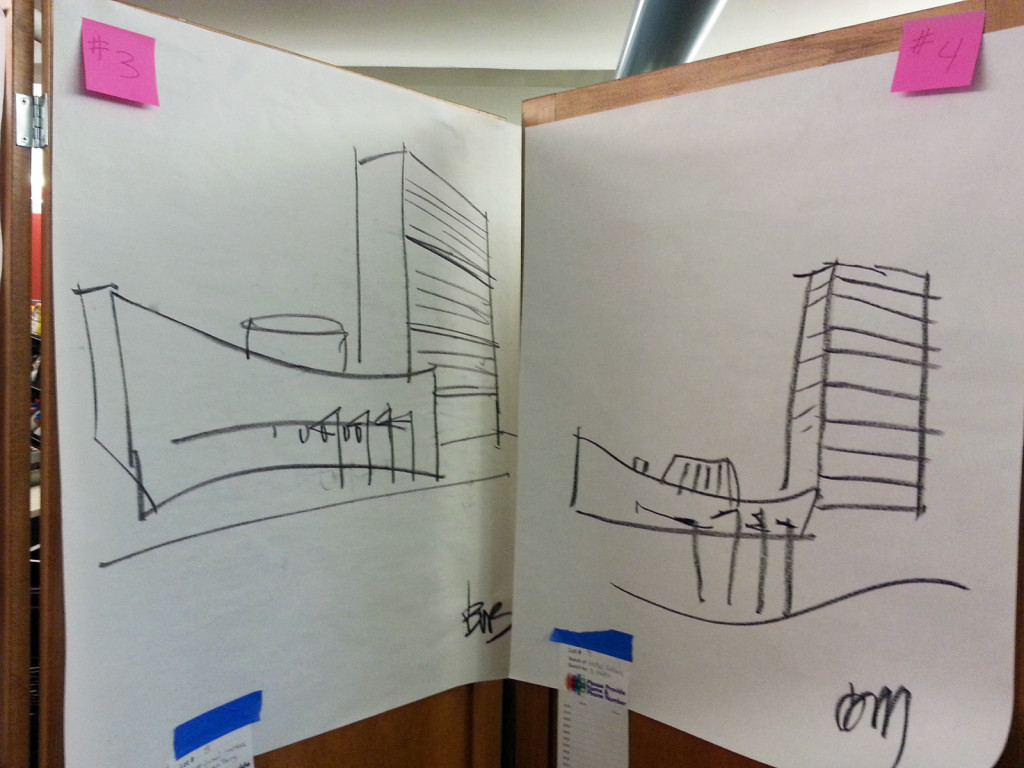 United Nations Building as sketched by Brian Berry and Dean Maltz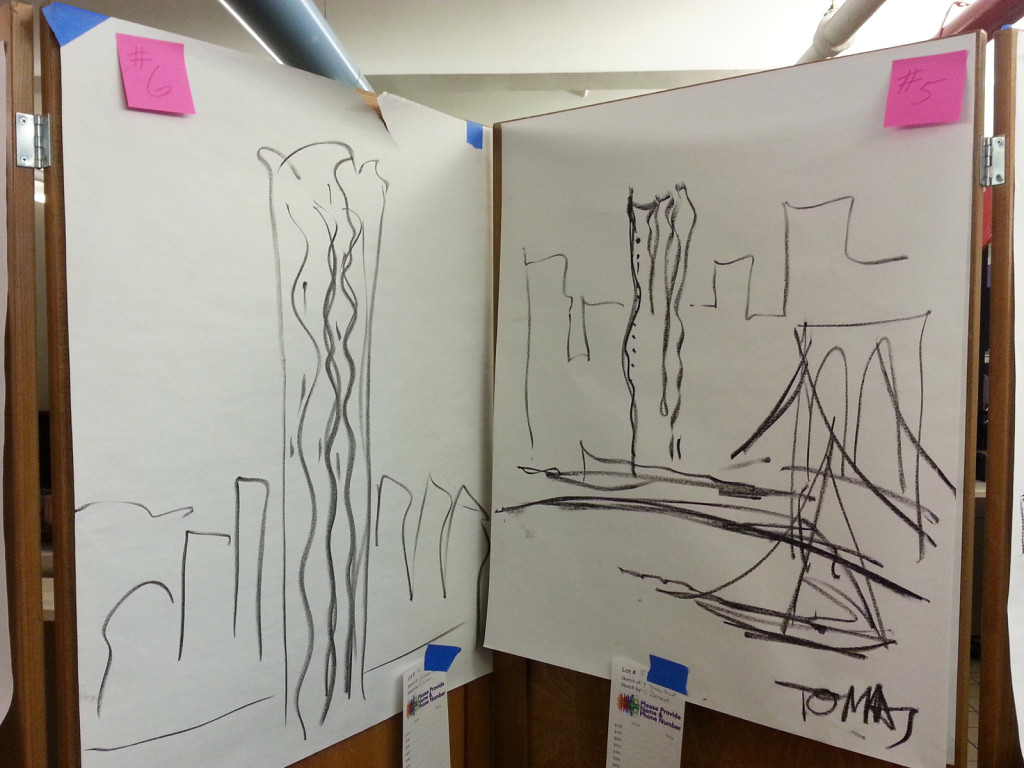 Gehry Building (we all had a hard time remembering the actual name) sketched by Paula Scher and Tomas Rossant
Can you guess the sketch?
Many of the sketches were auctioned off at the end of the evening but I believe some will be auctioned online on the Center for Architecture Foundation's website. The evening was a lot of FUN and all goes for promotion and education to the public about our profession!!